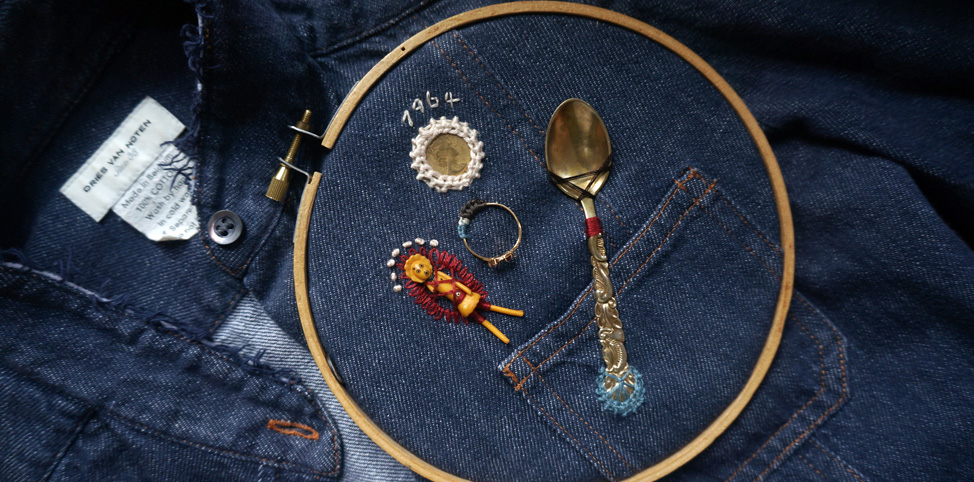 Embroidering Stories
David Medalla's artwork A Stitch in Time invites visitors to attach a keepsake or memorable item to the hanging fabric displayed at CHAT's Arcade. During the course of the exhibition, the fabric will be transformed by public participation and become a testimony of a moment in time.
In this workshop, sustainable fashion advocate Toby Crispy will teach participants stitches which allow them to 'draw with a needle' or attach items to a pre-loved garment or fabric. Decorate a preloved garment (i.e.: a jacket, a pair of jeans, a shirt) with words or a small item (i.e.: a stone, a small toy, an odd earring whose pair got lost) and learn how to use decorative stitches to do it.
Upon registration participants will receive by post:
A piece of fabric , one embroidery hoop, a piece of embroidery backing material, colourful thread, two embroidery needles, a yarn threader.
Zoom meeting ID will be shared upon registration. Kindly download the Zoom app on your device prior to the workshop.
Founding Donor
Main Donor
Supported by