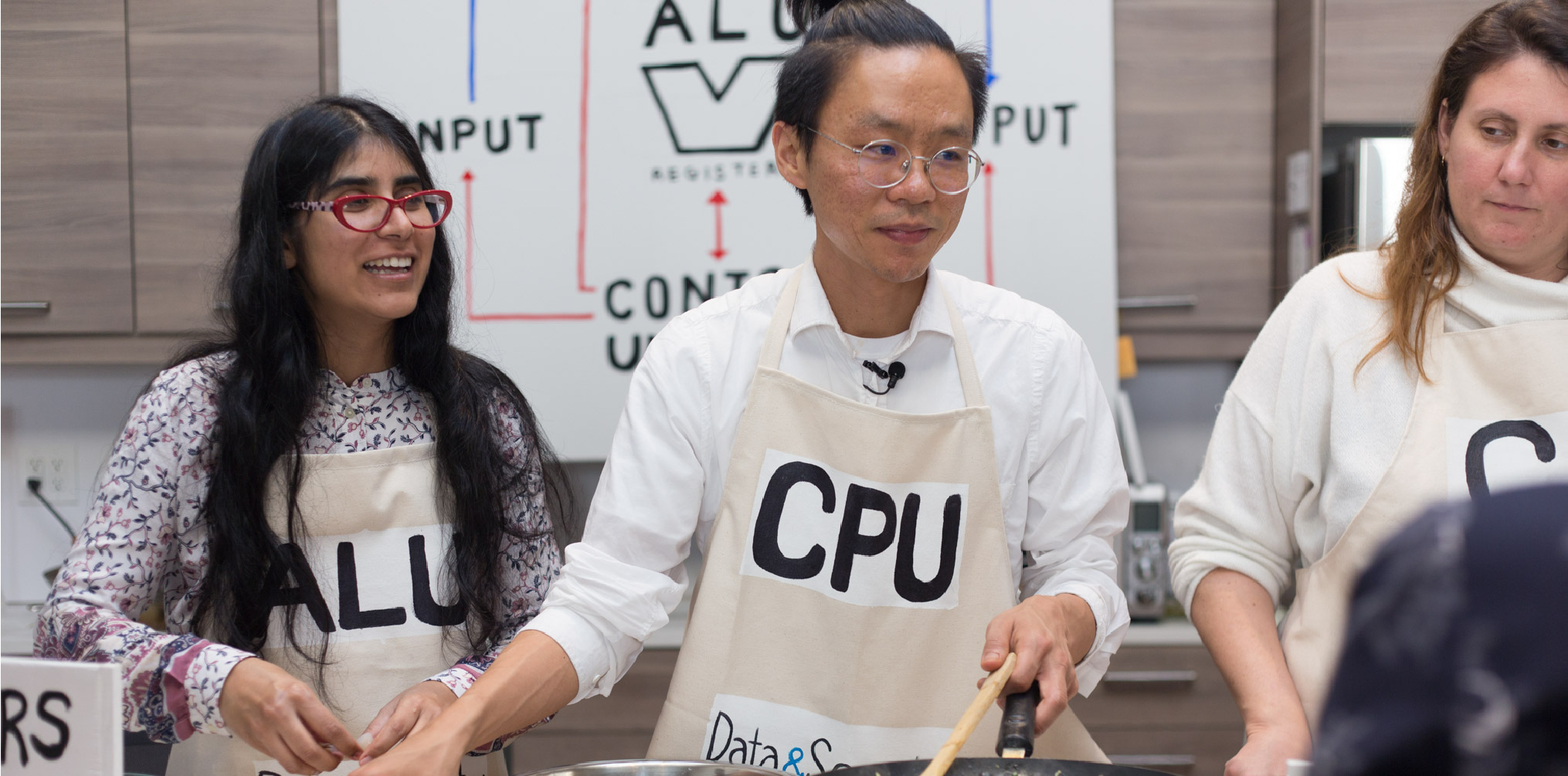 CPU Dumplings Workshop: Fundamentals of Computation
CPU Dumplings Workshop is a cooking class for all to learn about the fundamentals of computation. Debuting in Hong Kong as part of CHAT's Spring Programme 2021, the workshop is derived from Artistic Director Taeyoon Choi's 'CPU Dumplings' curriculum at the School for Poetic Computation.
In this workshop, participants will perform the operations of a CPU (Central Processing Unit) through the act of slicing vegetables and making their own dumplings. Through cooking, participants become a part of a human computation that simulates a CPU instruction set.
Choi, in collaboration with a Hong Kong-based computer engineer, will also introduce to participants topics including the Von Neumann architecture, ALU (Arithmetic Logic Unit) and CU (Control Unit), memory and storage, serial and parallel processing and bottleneck problem.
Participants have the option to make and enjoy vegetarian or vegan dumplings.
Experience: No prior technical or cooking experience required, suitable for age 12 or above
Language: Cantonese and English
Founding Donor
Main Donor
Partner
Programme Co-Organiser
Programme Partner