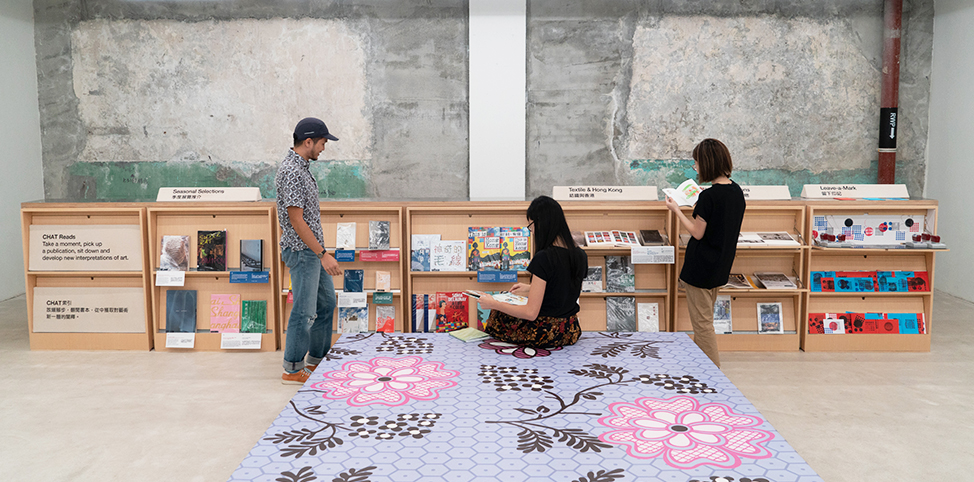 CHAT Reads
Take a moment, pick up a publication, sit down and develop new interpretations of art. CHAT Reads is a space of respite: for reading, for contextualising, for expanding.
This reading corner presents a non-circulating library of publications that respond to artworks and practices on view, drawing connections between the visual and the textual, and gestures at topics beyond the gallery space. Publications are thoughtfully chosen to reflect an array of media, languages, regions and perspectives.
All are welcome to join and spend time within.
Please refer to the Special Visitors' Notes for the latest access and entry requirements.
Founding Donor
Main Donor