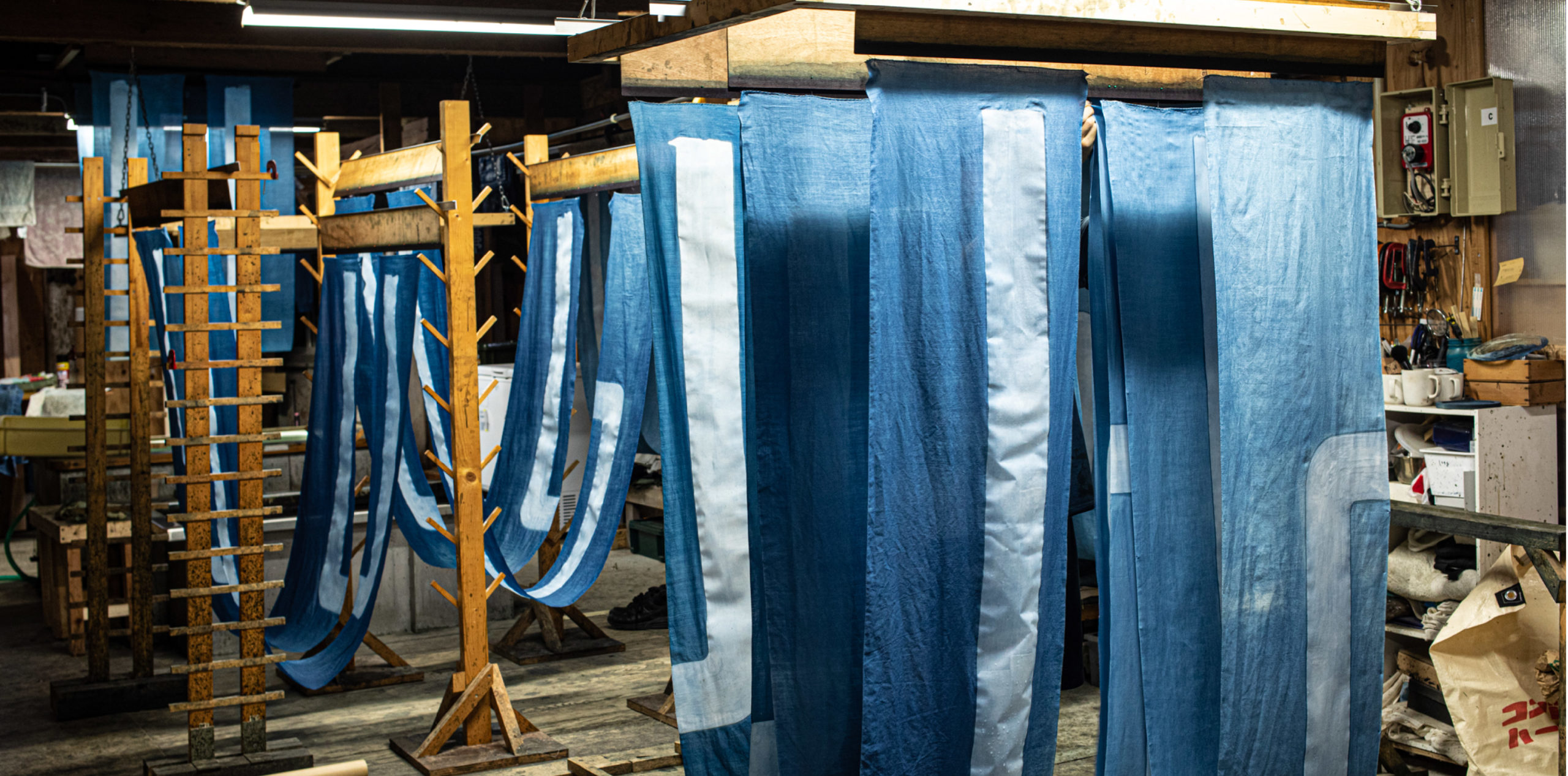 BUAISOU Indigo Dye Workshop for Beginners
This 2-hour workshop offers participants the experience of dyeing with Japanese traditional natural indigo dye.
In this workshop, members from Japanese craft collective BUAISOU will teach participants how to make beautiful patterns using resist dye and try their hands at traditional Japanese methods using BUAISOU's special indigo vat! Don't miss this opportunity to learn the secrets of Japanese natural indigo from a young Japanese master!
Tutor: BUAISOU team and Kakuo Kaji (Founding member of BUAISOU)
Experience level: Suitable for participants aged 14 or above.
Materials needed: All materials will be provided, including handkerchiefs.
Techniques: BUAISOU will be teaching katazome in the morning session and itajime shibori in the afternoon session.
Language: Cantonese and English
Fee: HK$600 per head
Please refer to Special Arrangements for the latest access and entry requirements.