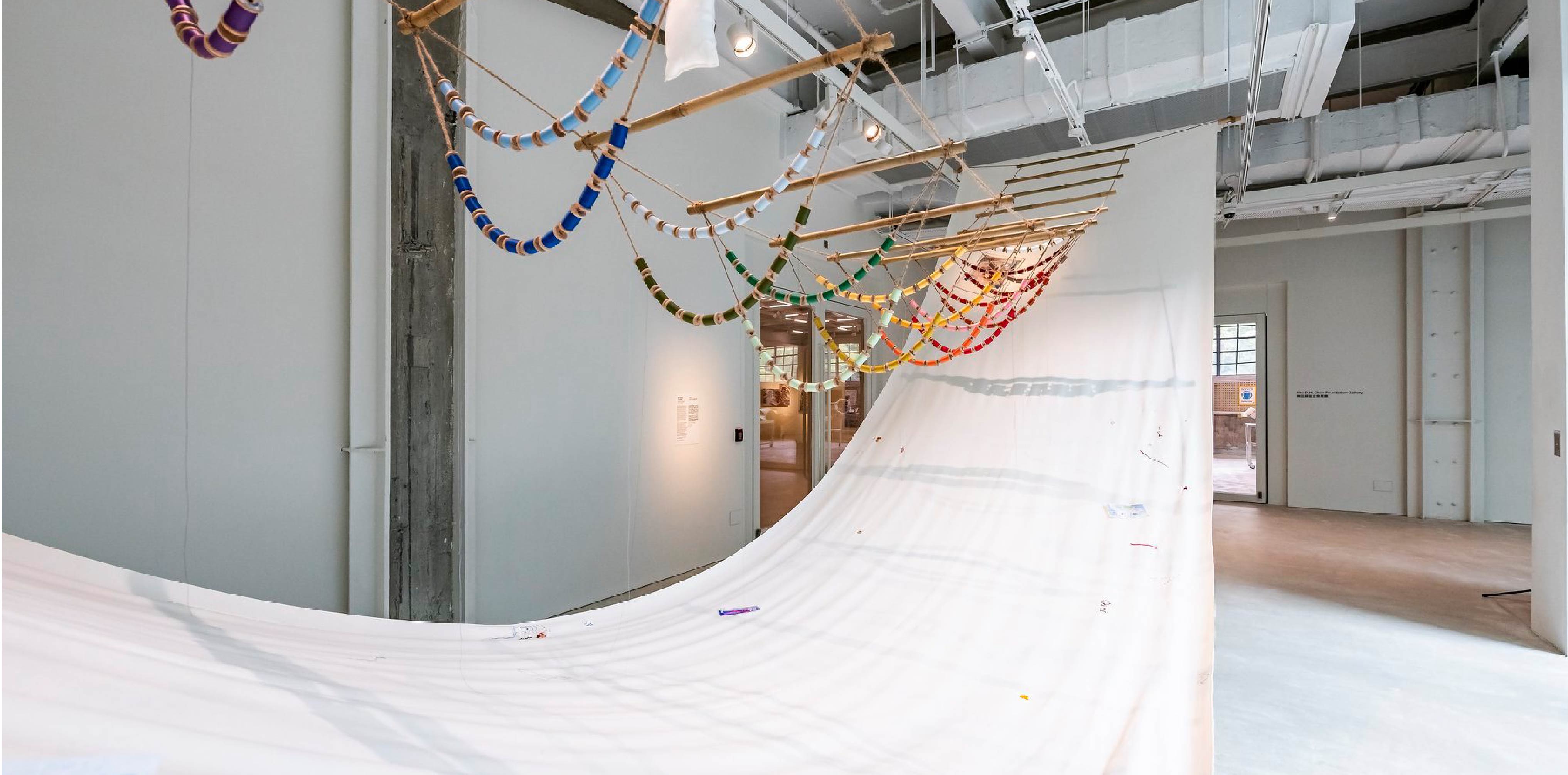 A Stitch in Time
Take a photo of any memorabilia, keepsake, or creation you would like to attach to David Medalla's work A Stitch in Time, and email the file (below 2MB) to CHAT at enquiry@mill6chat.org with subject line A Stitch in Time OR tag @mill6chat and hashtag #AStitchinTime on Instagram.
When situation allows, your creation may be added to the artwork itself. We will periodically update the process of new photo additions so remember to follow us on our Instagram account to see how the artwork develops! Come and visit the work once we resume opening to the public!
Conceived since 1968, David Medalla's A Stitch in Time invites visitors to use a needle and thread to stitch a message or a personal belonging to the draping fabric, so that their works can be incorporated into the ever-morphing work. Over the course of the exhibition period, the memento collected on the hanging fabric will be a reflection and testament of time.
Founding Donor
Main Donor
Supported by