Lai Tai Kam
Ms Lai learned to sing laments as a child and began to teach lament singing to her friends and neighbours in 2003. In 2015, Ms Lai collaborated with the South China Research Center of the Hong Kong University of Science and Technology to organise the Fisherfolk's Lament Conservation Project, and began to train up future lament singers with the support of the Lord Wilson Heritage Trust and the Intangible Cultural Heritage Office. Since then, Ms Lai and her students practice singing regularly through their Lament Workshops.
Ms Lai and her students have performed lament singing in various public occasions, including the Asia Ethnic Cultural Performance organised by the Leisure and Cultural Services Department in 2016, the Heritage Connect – Sing a Long Song organised by Radio Television Hong Kong in 2018, and Singing Nanyin as We Go@Dukling organised by the Gong Strikes One in 2019.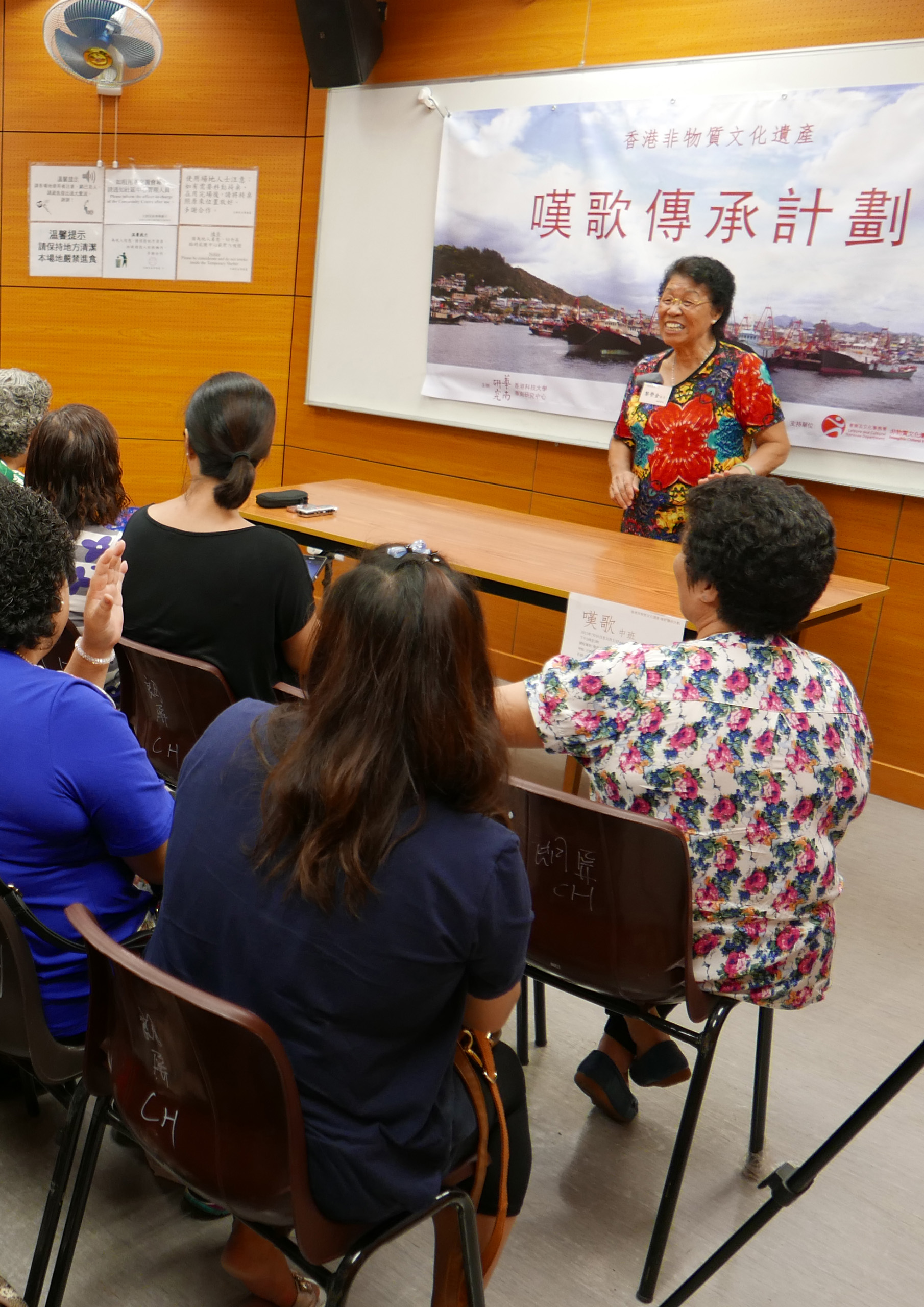 Image courtesy of the collaborator
South China Research Center, HKUST
The South China Research Center (SCRC) is one of the institutions in the Division of Humanities at the Hong Kong University of Science and Technology (HKUST). SCRC aims to establish and promote academic connections among scholars and institutions in South China studies. From organising field research, holding conferences, to collecting, editing and sharing archival and folk documents, they aim to position HKUST as a nodal centre of the network for scholars to exchange findings. Their goal is for their activities to enhance scholars' understanding of the historical, cultural and economic changes of Chinese society.
Among many conservation projects on intangible cultural heritage, SCRC collaborated with Ms Lai Tai Kam on the Fisherfolk's Lament Conservation Project, which has trained several dozens of lament singers, established a Lament Workshop, and published a book of 63 laments, titled Songs of the Floating Population  (2017).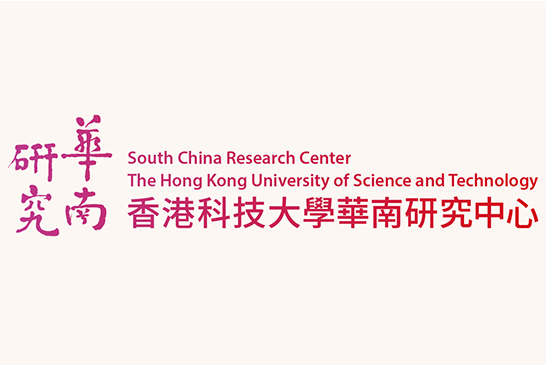 Image courtesy of the collaborator
Seeds for ICH
In Hong Kong, people's awareness of Intangible Cultural Heritage (ICH) has been raised in recent years. This project adopts a holistic approach in conservation by bringing ICH practitioners to local communities on one hand, and nurturing the practitioners' understanding of the relation of ICH and their traditions on the other. With funding support from the Intangible Cultural Heritage Office, this project starts with these ICHs: 'local traditional music', 'Taoist ritual tradition of the Zhengyi School', 'paper crafting technique', 'fisherfolk's laments', 'Hakka unicorn dance', 'Spring and Autumn Ancestral Worship', and 'Tai O Dragon Boat Water Parade'.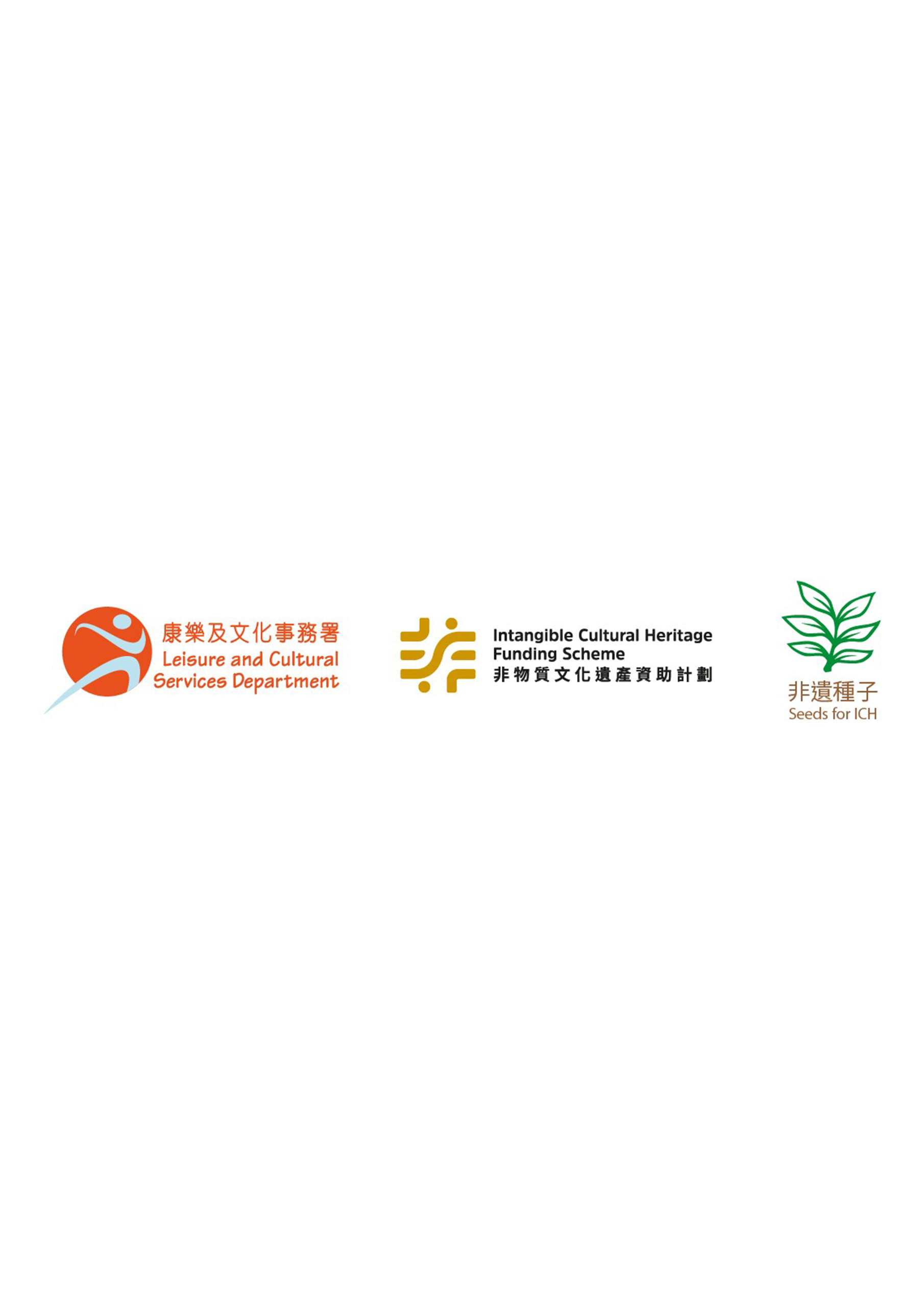 Image courtesy of the collaborator
Justice Centre Hong Kong
Justice Centre Hong Kong is a non-profit organisation focused on the promotion of human rights through their legal, psychosocial, research and policy work. They are committed to driving change for a just and fair society.
Founded in 2007 as Hong Kong Refugee Advice Centre, they helped over 2,000 men, women and children on the road to a new life.
Building on their expertise in refugee issues, in 2014 they identified a clear need for escalating response to tackling forced labour and human trafficking in Hong Kong, and expanded their remit to fill this gap and rebranded as Justice Centre Hong Kong. They now help around 300 people each year through their direct services and aim to benefit many more through research, policy and awareness-raising work.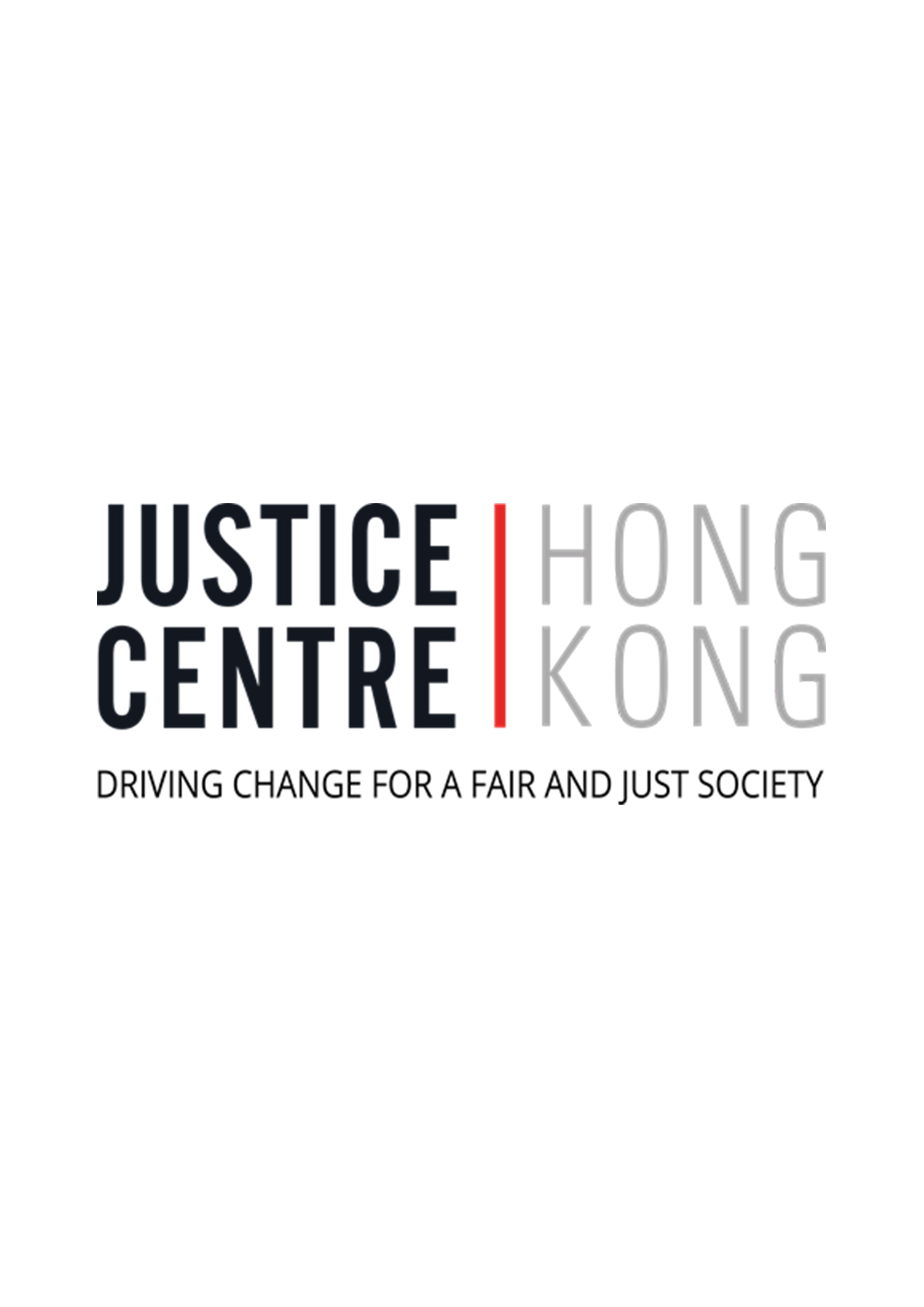 Image courtesy of the collaborator
Grassroots Future
Grassroots Future is a non-profit organisation based in Hong Kong that works to build capacity among refugees in this city and to support the development of refugee-led initiatives. 
Through well-being programs, education, community outreach and investing in the future (children's education), they build capacity of the local refugee-led initiatives and grassroots organisations, and co-create events and projects with them. By doing so, Grassroots Future hopes to provide access to resources and give platforms to undiscovered talents to develop their skills to become self-reliant and create an inclusive environment where all can collectively innovate solutions for our society. 
This year, they organised the city's first poetry competition for the refugee community, which offered cash prizes and publication opportunities in Cha: An Asian Literary Journal to the top 3 winners and the chance for the competition winner to develop a chapbook of poetry with Spill Stories. 22 poems were submitted across the community in the city – including from current detainees at CIC (Castle Peak Bay Immigration Centre).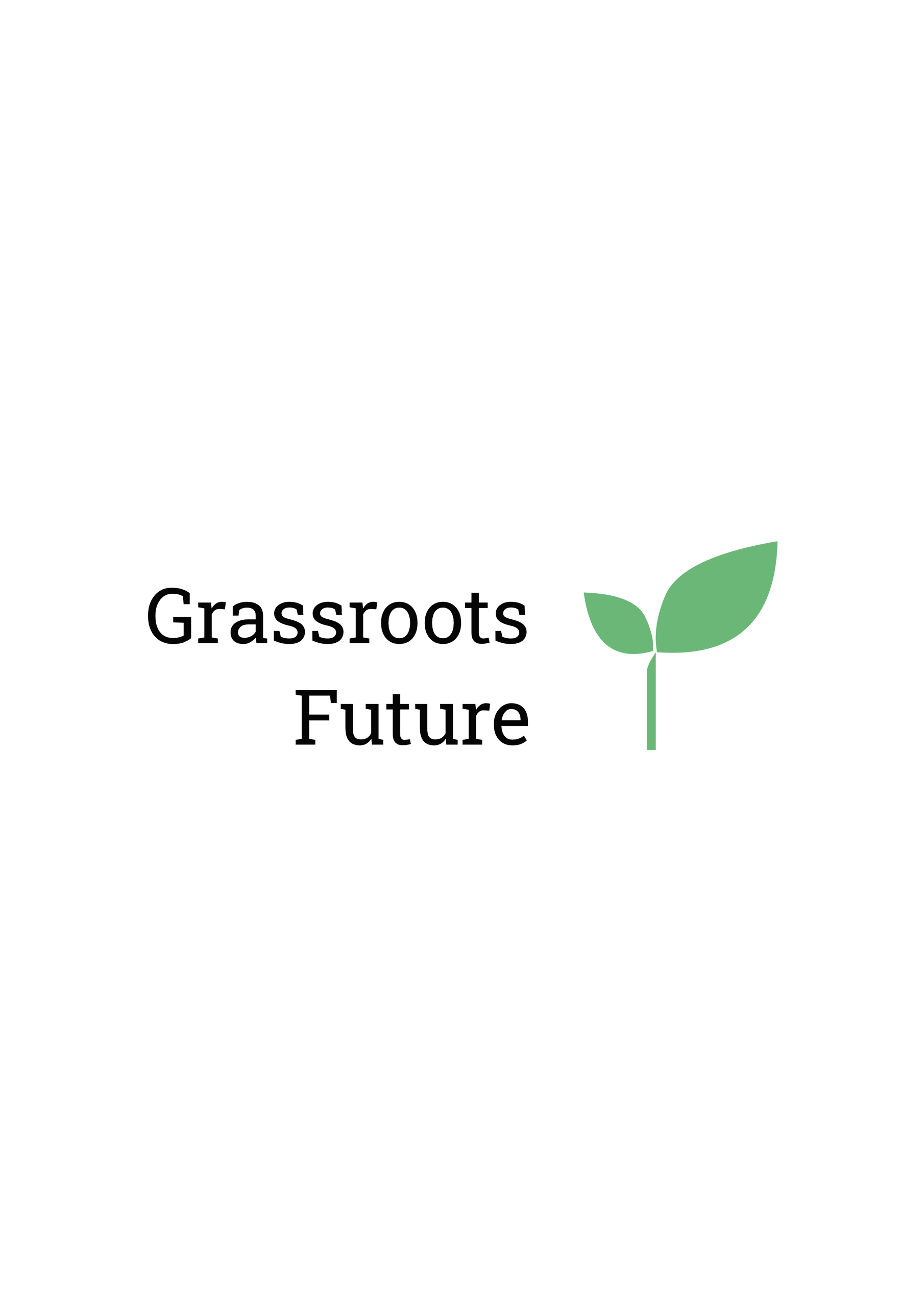 Image courtesy of the collaborator
Afritude Kaze
Born in Cameroon, now based in Hong Kong, Afritude Kaze has been a musical artist since his early years and his love for ancestral and traditional music has followed him ever since. Music is a universal language connecting people. It has no boundary and no colour. Throughout human history, we have occasionally taken a step back and asked our ancestors for guidance through music. Intentionally or unintentionally, music is in Kaze's life as a solid foundation that will take him far and beyond.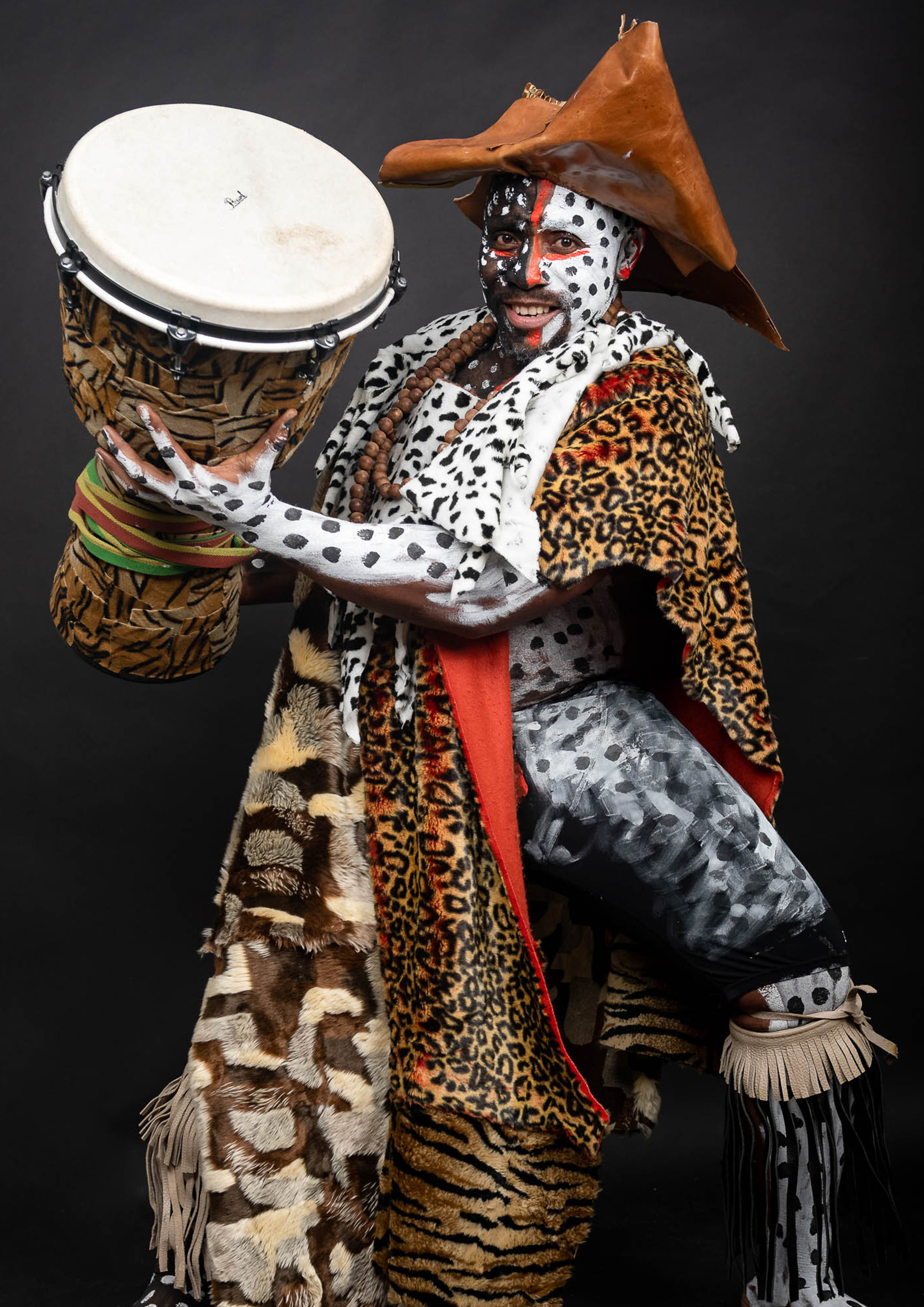 Image courtesy of the collaborator
Arts for Good Foundation
Arts for Good Foundation is an impact-driven social enterprise in innovative and alternative education through arts for students aged 9-22 from diverse communities in Hong Kong. The Foundation envisions fostering social inclusion for our future generations through the soft power of arts and culture in Hong Kong. Through arts educational programmes, their mission is to instil inclusion and foster perspectives in the way the children see the world. By offering equal educational, experiential arts learning and community service through arts for the children/youth from polarised and culturally divided communities, Arts for Good Foundation aims to empower future generations with positive changes in Hong Kong and broaden their perspectives to Hong Kong and to the world.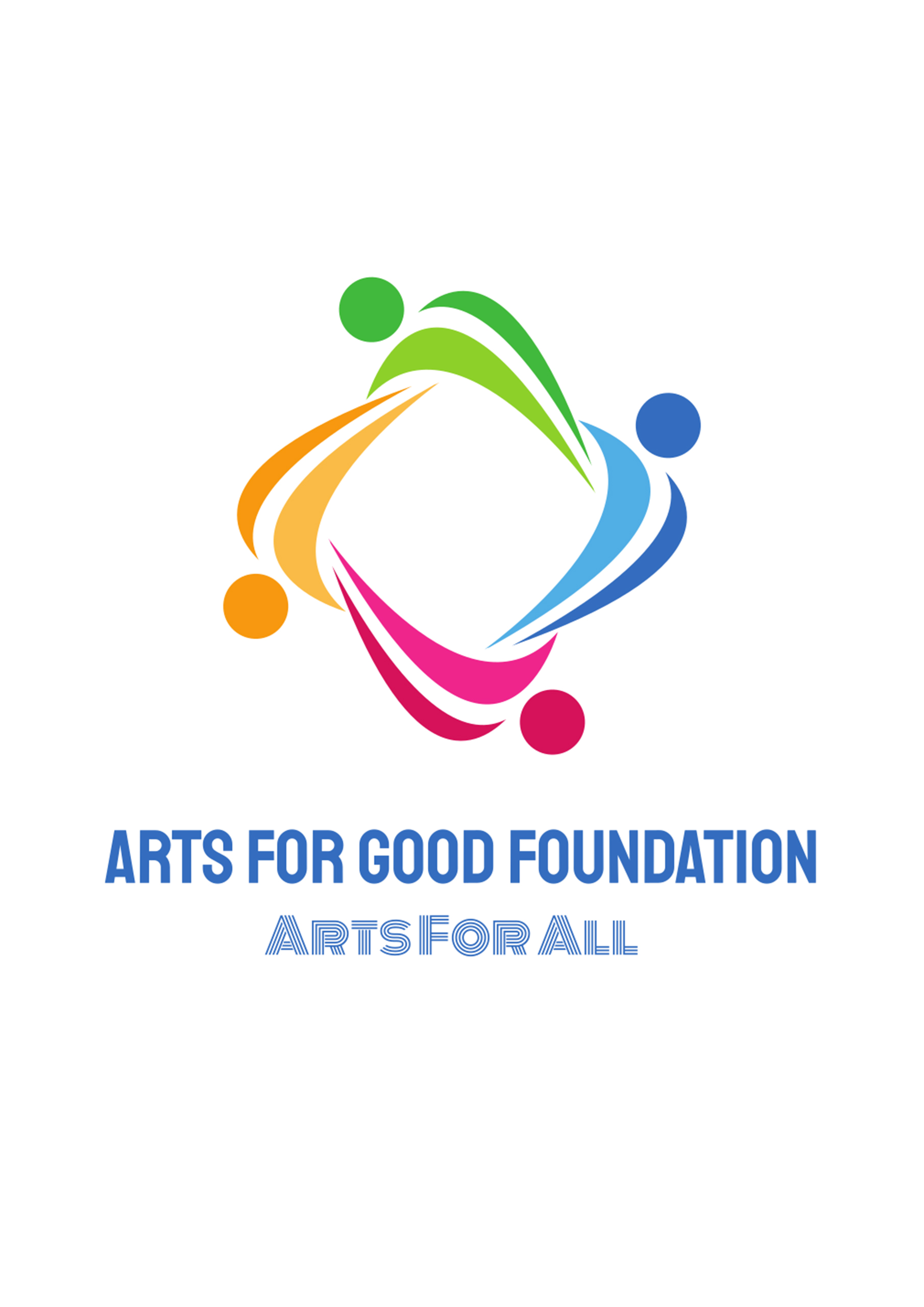 Image courtesy of the collaborator
Amanda Sun
Narrator/Founder and Director of Arts for Good Foundation
Being a strong advocate of community inclusion and avid art lover, Amanda founded Arts for Good Foundation in 2020 and championed arts as an important common ground for fostering diverse and inclusive societies. She envisions that and culture can help de-escalate social polarisation and cultural divide in Hong Kong. She deeply believes in arts for all and strives to provide equal access to arts education, particularly for students from different communities. By providing high quality and tailormade art tours and art workshops for students from polarised and culturally divided communities, she aspires to foster perspectives and make positive changes for our future generations in Hong Kong.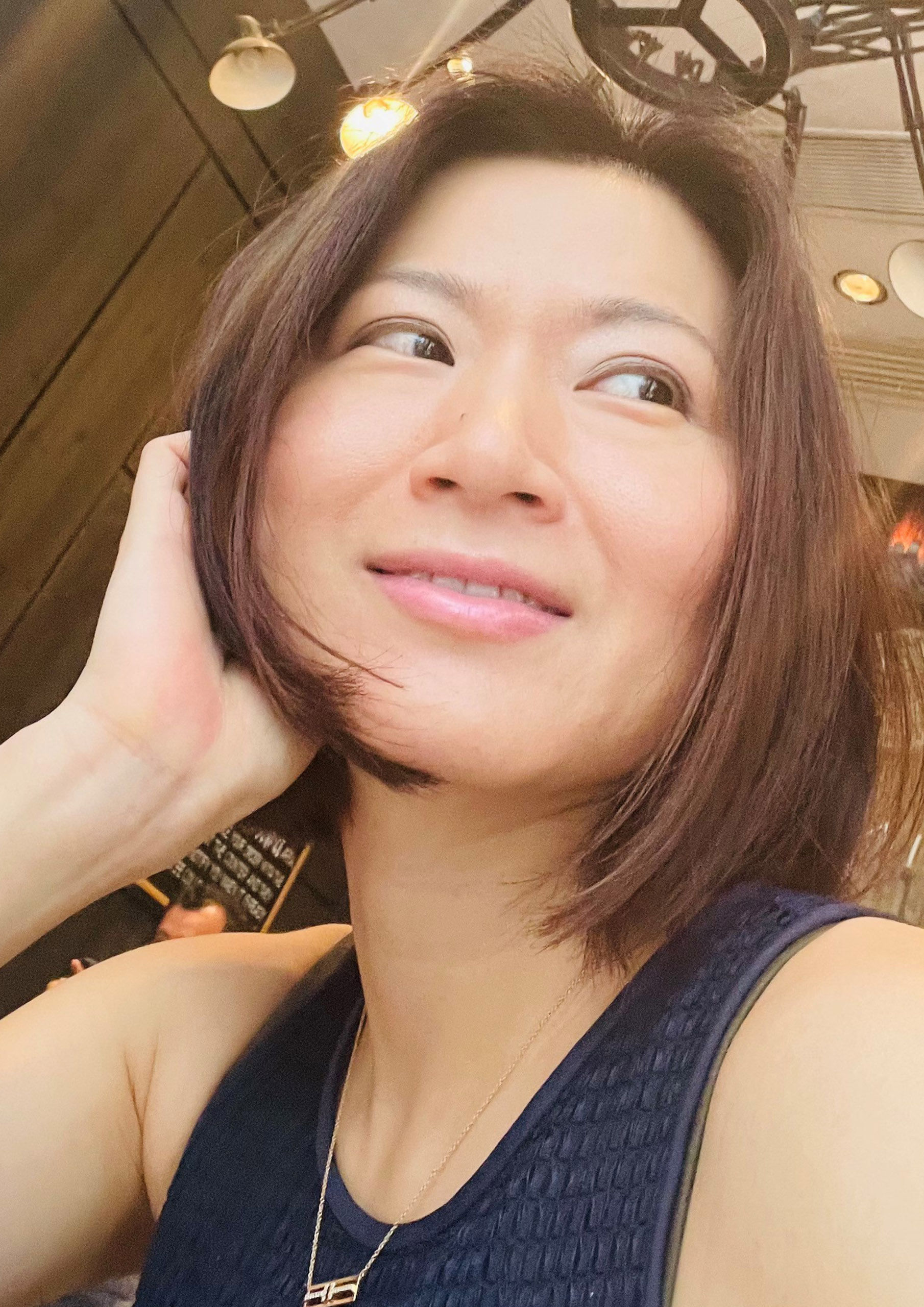 Image courtesy: Arts For Good Foundation
Katrina Leigh Mendoza Raimann
Born in Manila, Philippines (b.1997), Katrina Leigh Mendoza Raimann is an interdisciplinary artist based out of Hong Kong. She graduated from Goldsmiths, University of London with a BA in Fine Art in 2019. Working across textiles, installation and performance, she tells stories of intimacy, relationships and the body.
The body, intimacy, love, tension, anxiety and power — her art practice focuses on the histories of material and action, gender and labour. The relationship between the body and textile is something that fascinates Raimann. For Raimann, the process of making; the body's actions, is something that coexist within the textile; within the work. Embedded in the textile is both the physical and emotional memories of the artist. When the hands speak for the mind without conscious and rational decisions, a more honest abstract work appears. The work becomes a vulnerable but truthful conversation between the artist and the materials; empowering each other.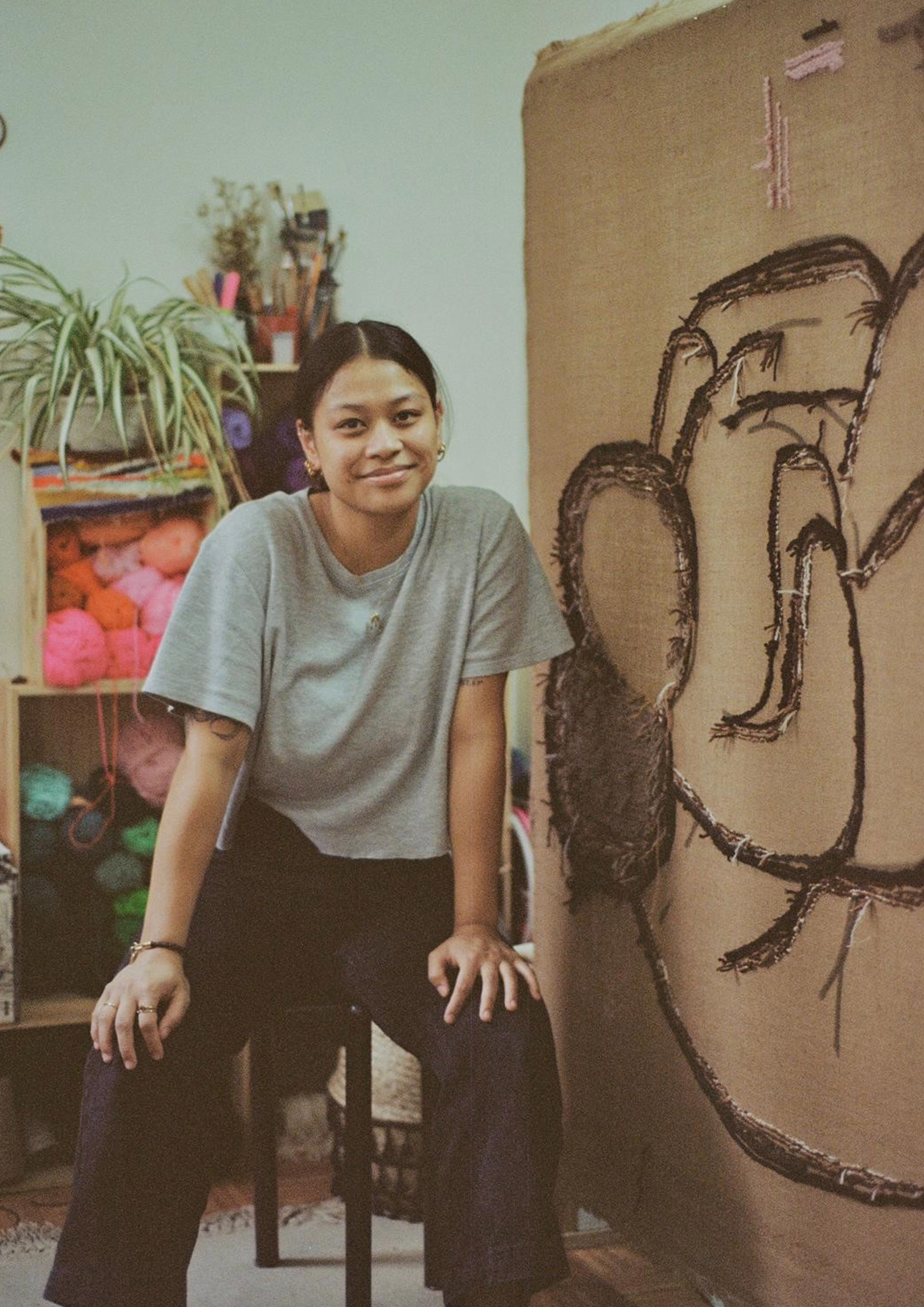 Image courtesy of the collaborator
Lester Lam
Lester Lam is a singer-songwriter from Malaysia, based in Hong Kong, who has embarked on a new journey after winning the ICMA Singing Competition in 2019. The mixture of influences from Pop, R&B and Indie music has built the foundation for his raw and personal storytelling, which is reflected in his debut EP Unwithered Blue. The project consists of 5 brutally honest conversations with his deepest emotions, including his singles 'Out of This World', 'Realize' and 'The Edge of Blue'.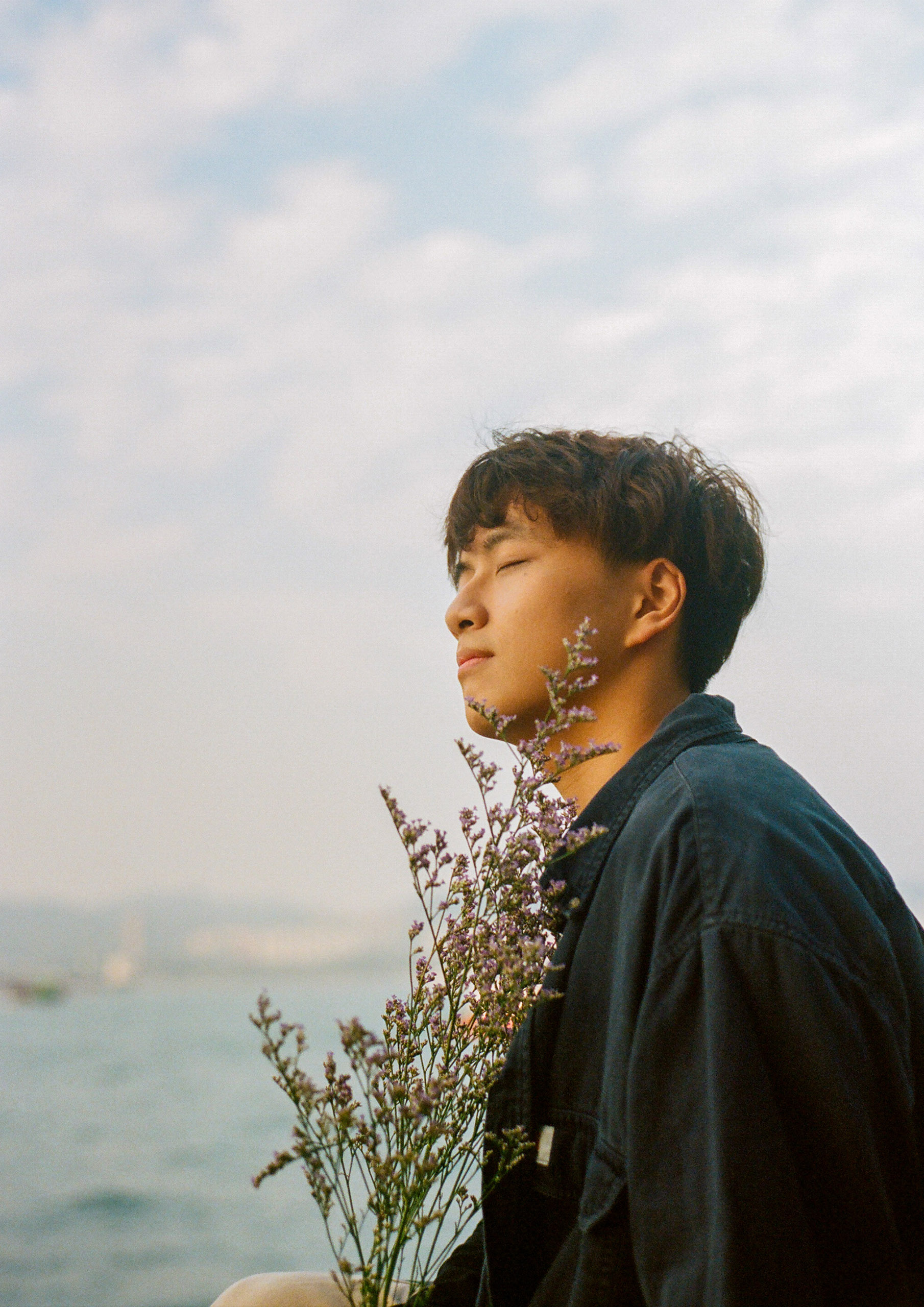 Image courtesy of the collaborator
Daniel Toh
Daniel Toh is a singer-songwriter based in Hong Kong. A self-produced artist as well as a multi-instrumentalist, his music showcases his groove, musicality and mellow, soothing vocals. He began his musical journey as a guitarist, drummer and arranger in 2019, while finding his own sound and artistry through collaborating with various artists. In early 2021, Daniel Toh released his debut single 'With You', a blend of R&B, soul and pop-ballad.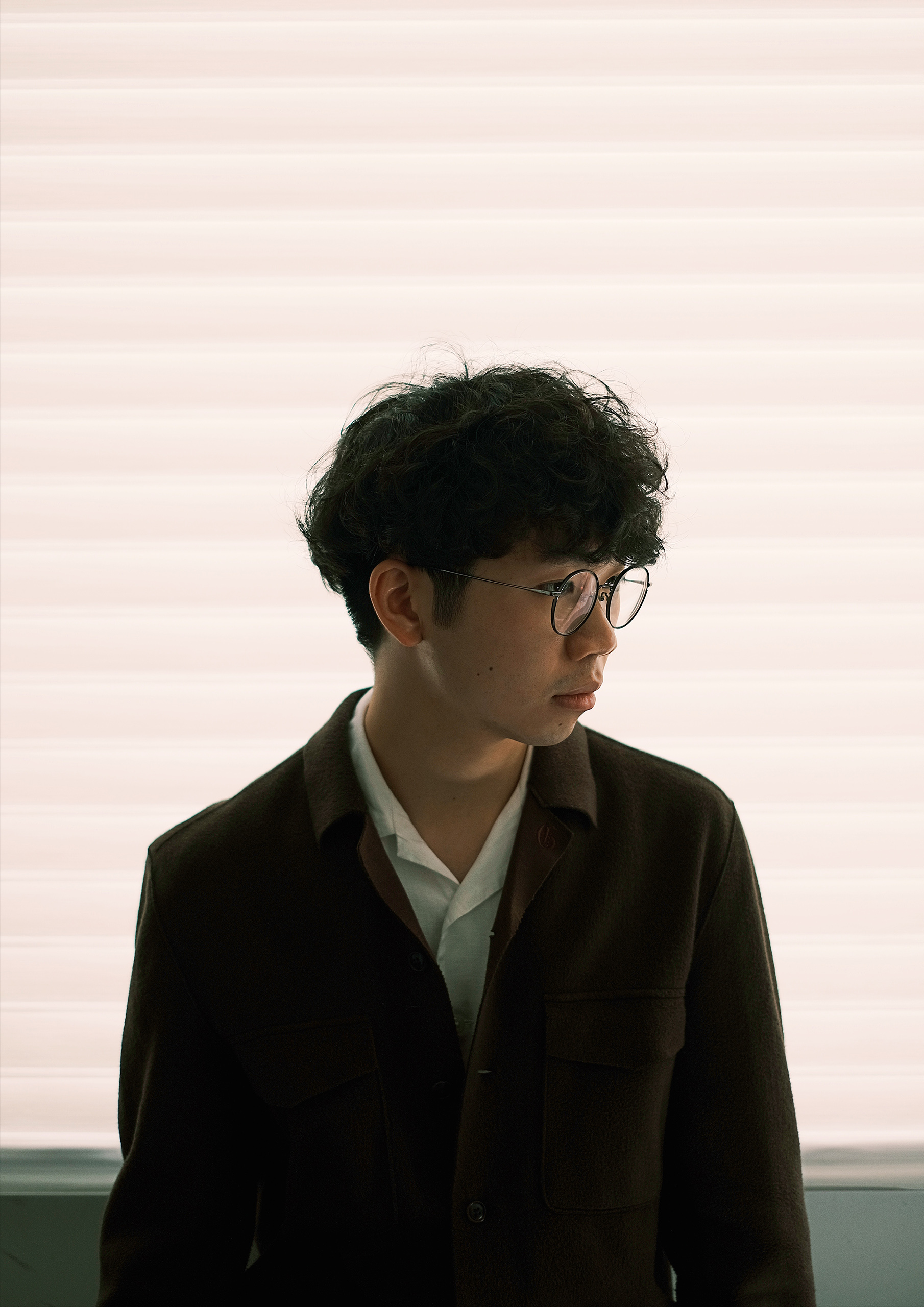 Image courtesy of the collaborator
Shumking Mansion
Love. War. Paranoia. Escape. Rogue robots. Flash floods. All things to be confronted by dancing until near-collapse in the world of Shumking Mansion. A rude furnace-blast of technicolour noise levelled straight to the back of the brain, Shumking's live shows are high-speed disco anarchy. From all four corners but representing Hong Kong, Zaid, Kent, Shum and Jem are on a mission to seize the present and point it like a hand-cranked laser gun at an unforgiving tomorrow.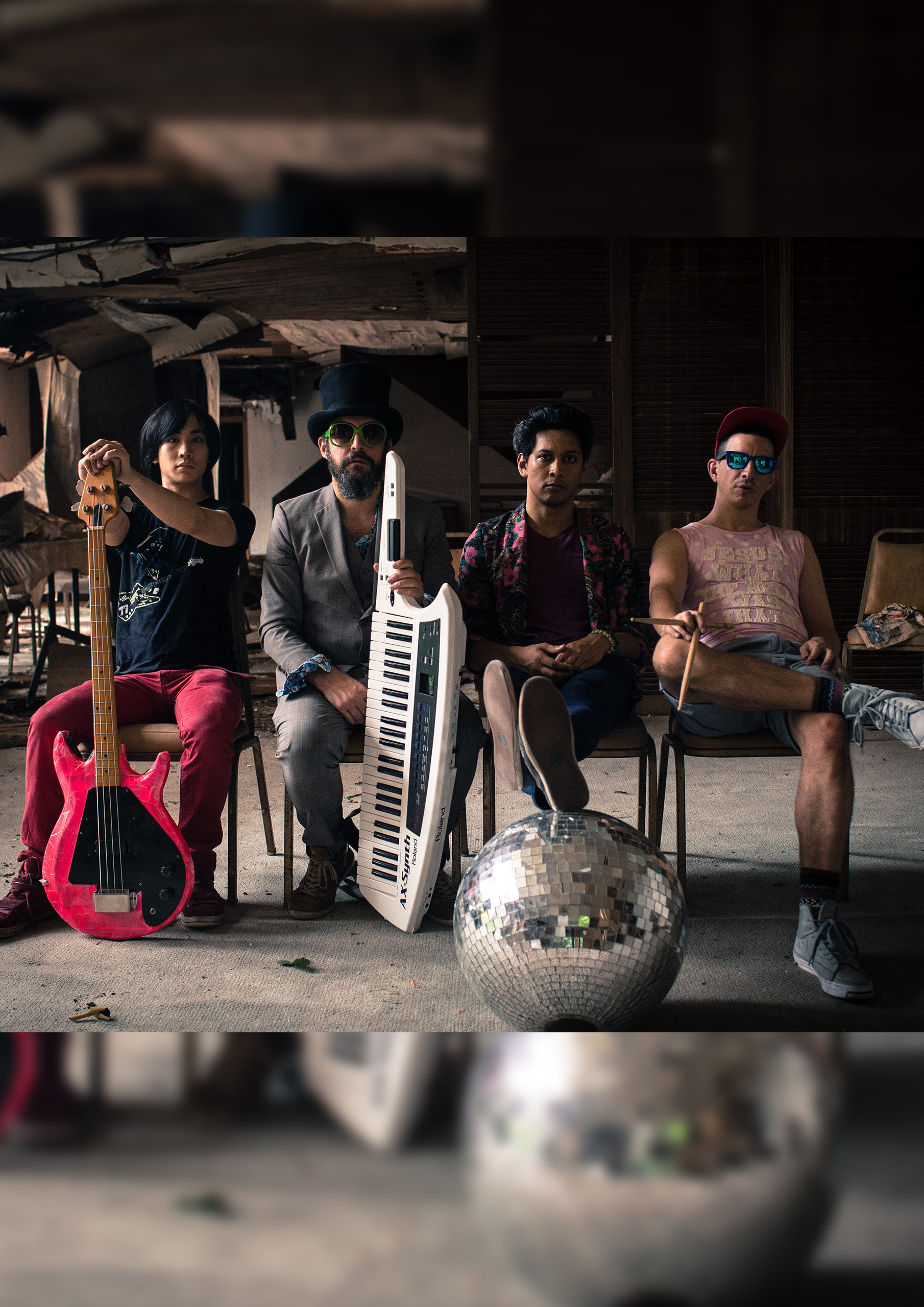 Image courtesy of the collaborator
Flash Ensemble
Flash Ensemble is a small orchestral ensemble. Through heart-warming performances, the members are eager to share with the audience their passion and personal growth in their music-learning journey.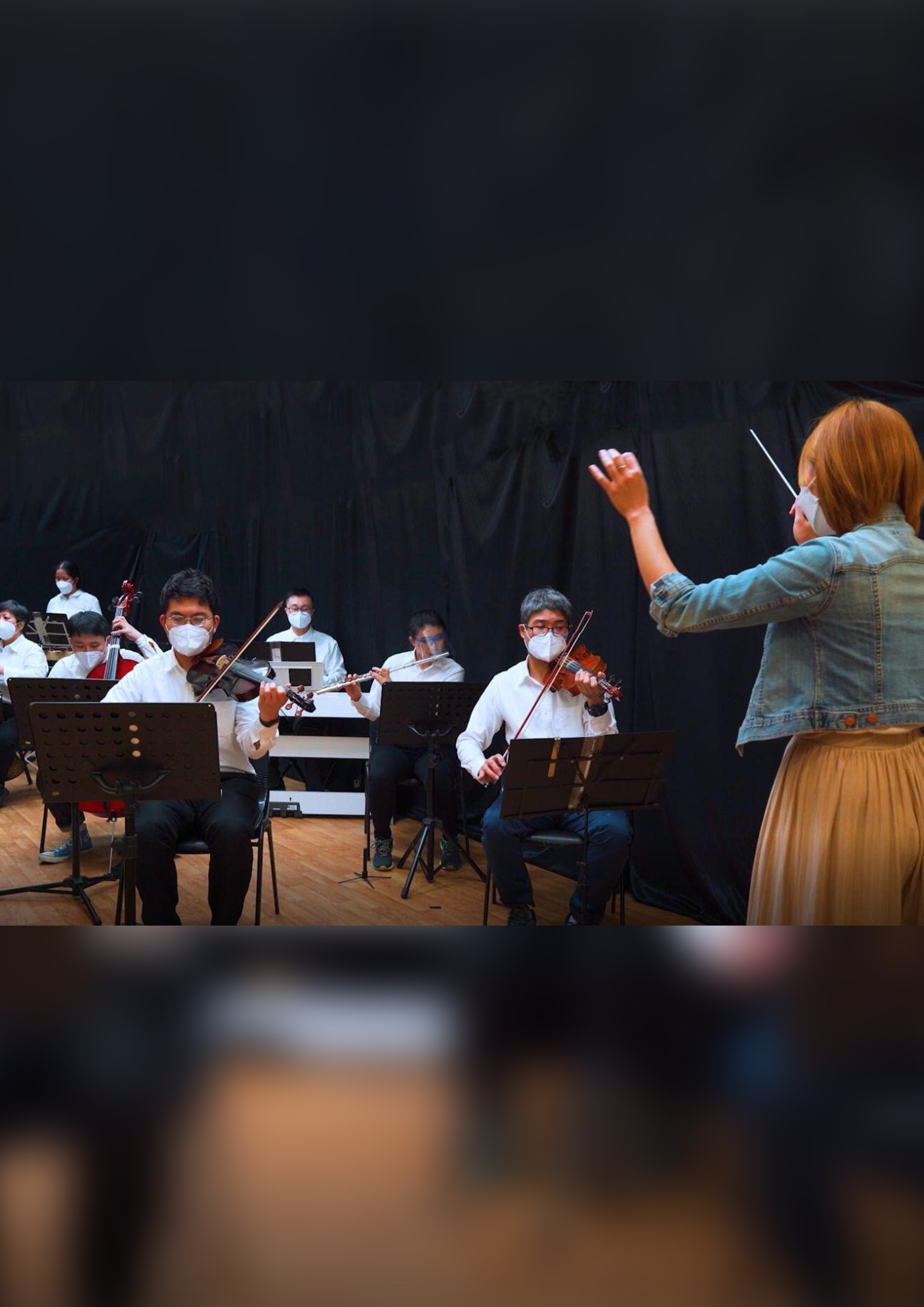 Image courtesy of the collaborator
H.U.G.
H.U.G. is a ukulele group under the 'Say No To Drugs – Path Builders for Youth' Project, co-organised by TWGHs CROSS Centre and Rotary Club of Admiralty. It is formed by a group of music-loving drug rehabilitees and mentors.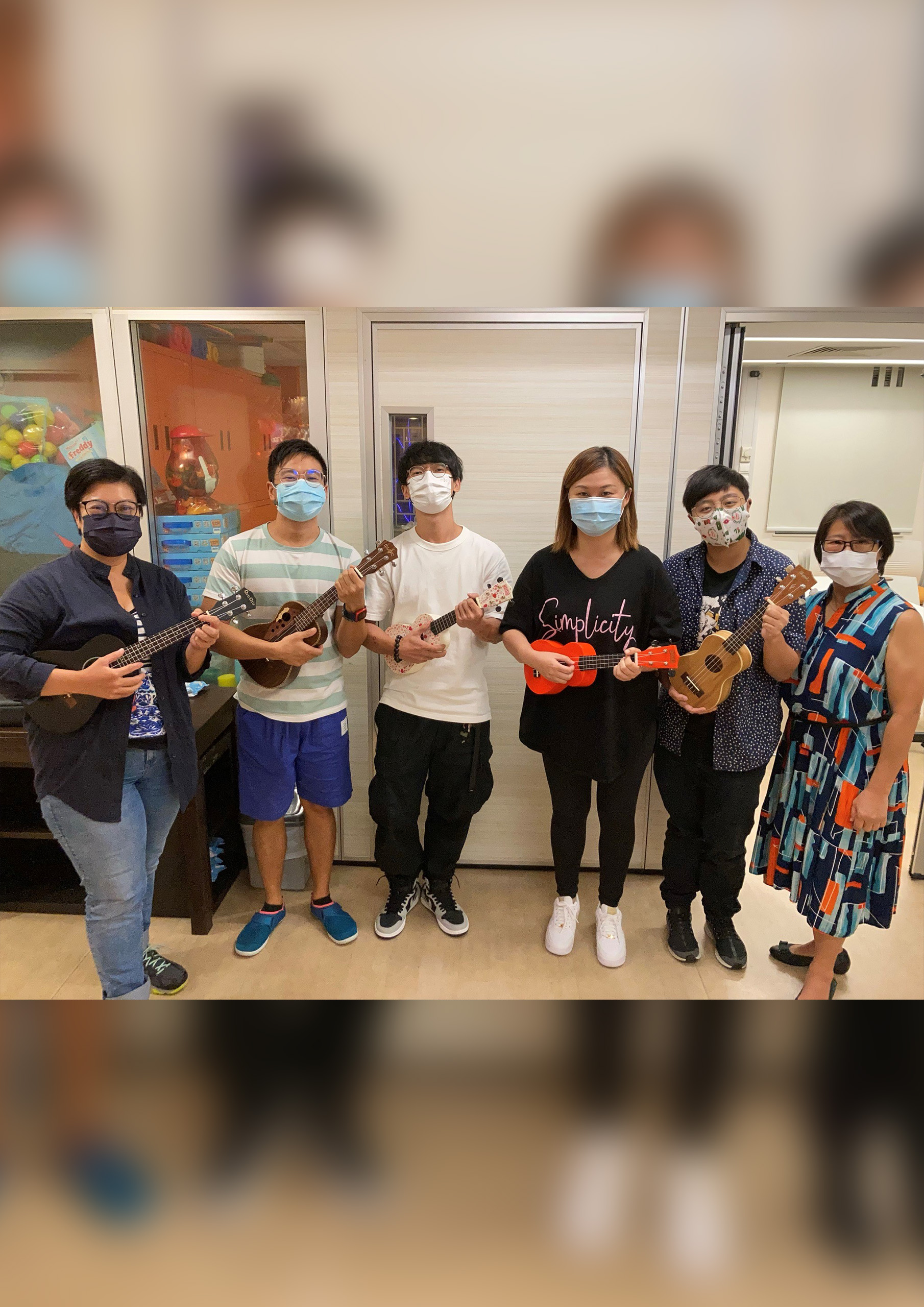 Image courtesy of the collaborator
Penelope Tang
Penelope Tang graduated from Hong Kong Baptist University with a Bachelor of Arts (Hons) in Visual Arts. In 2017, she was awarded a Summer Musical Camp Scholarship by Goldsmiths, University of London for a short-term musical theatre training in UK. Penelope has recently been involved in various alternative theatrical performances, including The Story of Yim Tin Tsai – Environmental Theatre (2019) organised by Yim Tin Festival, and Open A Room – Gaze (2020), an interactive online performance.
In 2017, Penelope curated a micro-multimedia theatre showcase entitled Searching for Stillness to explore the meanings of death and funeral rites. She was endorsed again in 2020 for a second run held in May 2021.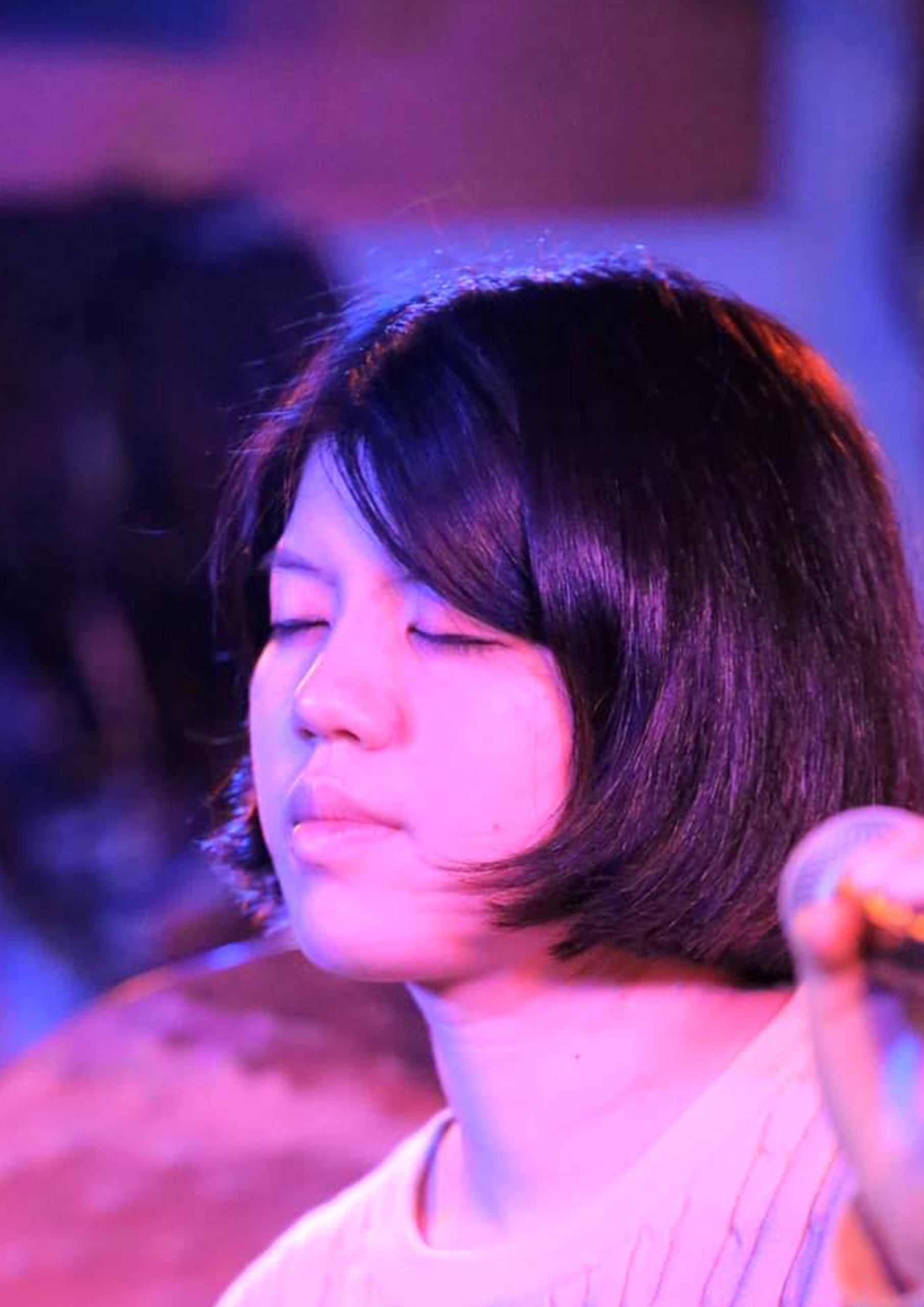 Image courtesy of the collaborator
The Harmonics Choir Hong Kong
The Harmonics Choir Hong Kong aims to embrace diversity and welcome anyone who has a passion for music, regardless of their race, nationality or ethnic origin, disability, age, gender identity, sexual orientation, religion or belief system. The Harmonics Choir wishes to foster a family atmosphere of support, compassion and respect where everyone can express one's individuality and views. They value every member's contributions, allowing for growth, creativity and development, both with the choir and the world at large.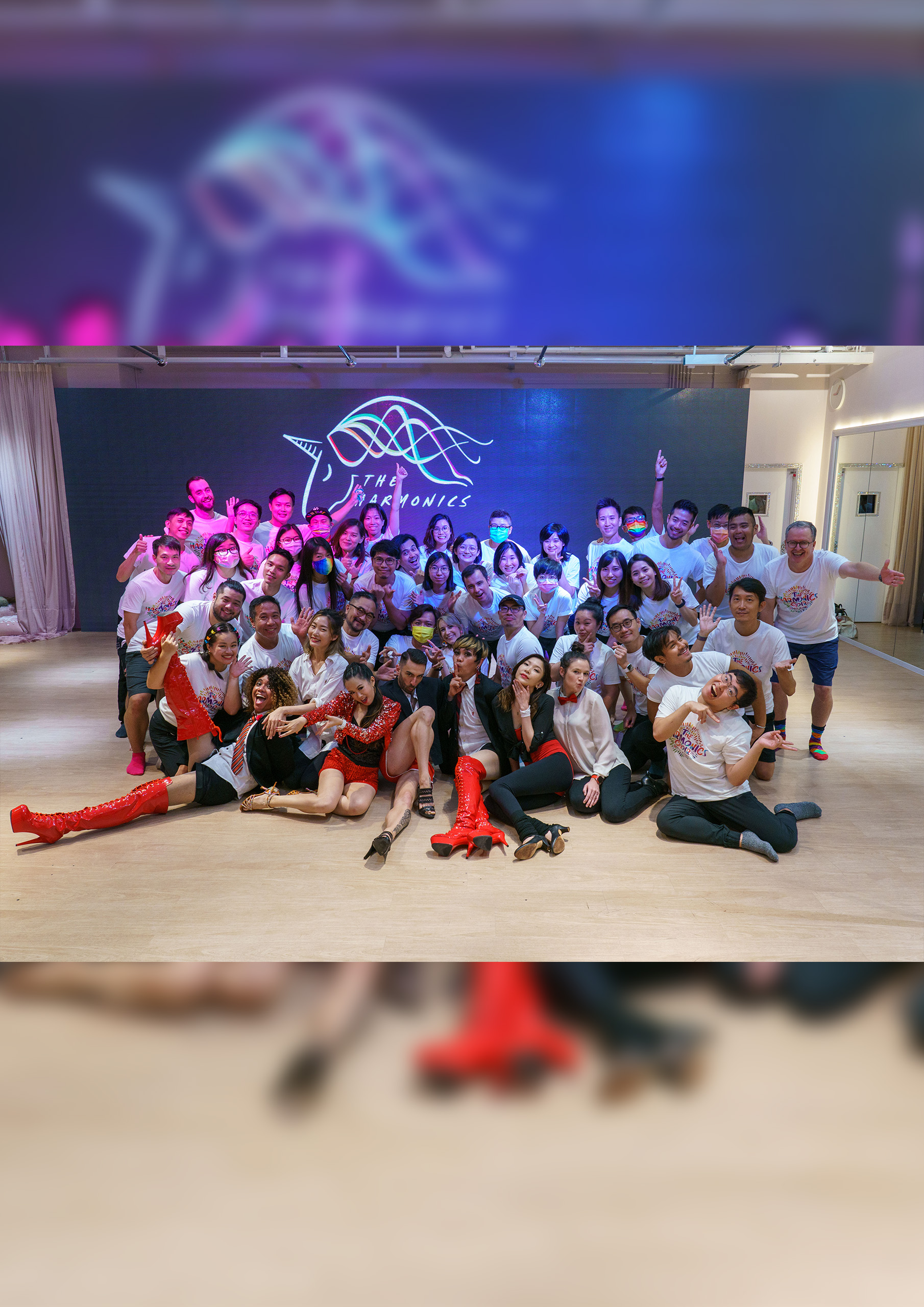 Image courtesy of the collaborator
Po Leung Kuk Anita L. L. Chan (Centenary) School
Po Leung Kuk Anita L. L. Chan (Centenary) School in To Kwa Wan is a special school for pupils with moderate-grade mental deficiency. With age ranging from 7 to 16 years old, members from the school's martial arts team receive at least one year of training in dragon dance, lion dance drumming, martial arts, etc.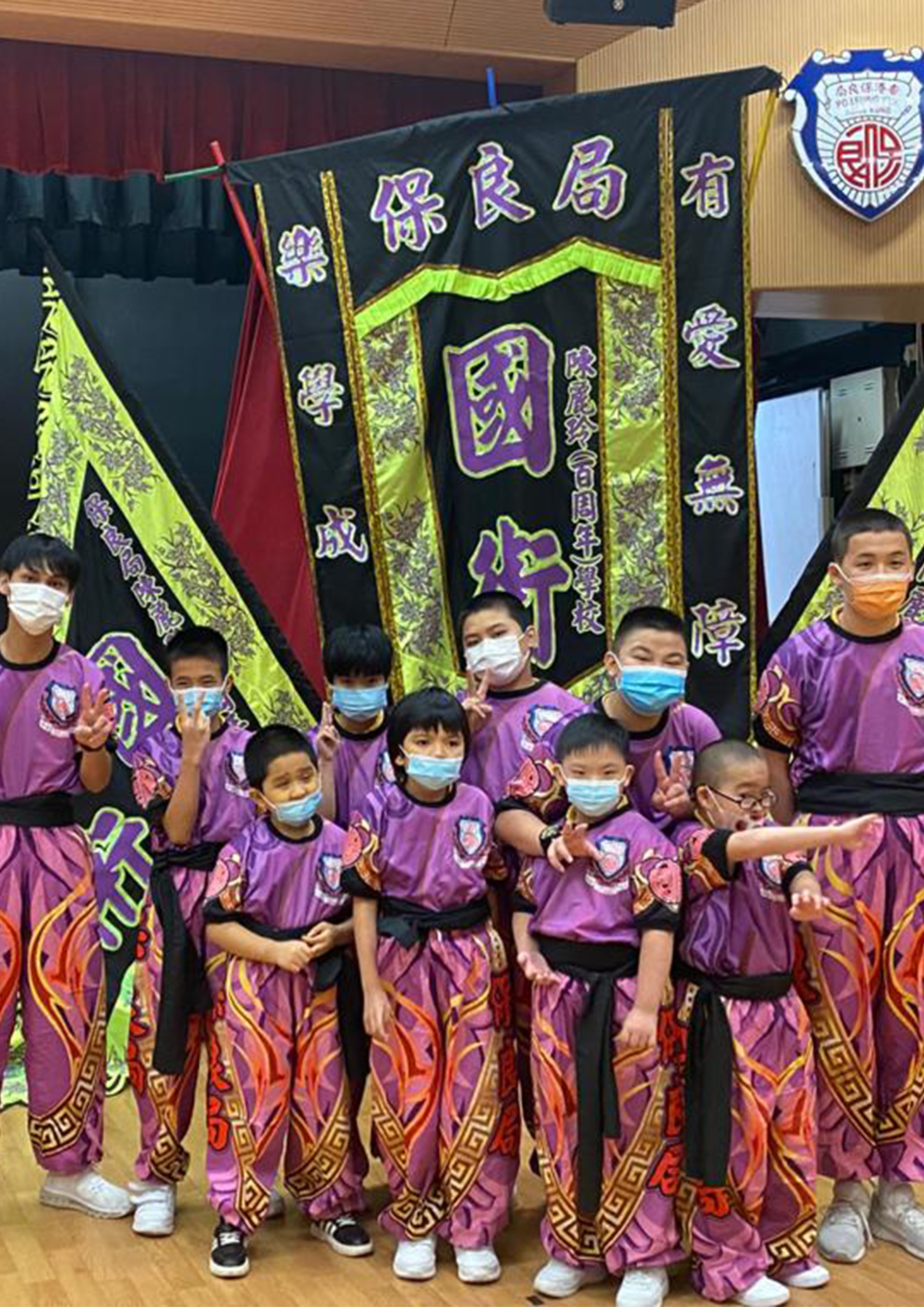 Image courtesy of the collaborator
Dance Ability
Dance Ability is a group of dancing enthusiasts in wheelchairs who would like to spread joy through music and dance.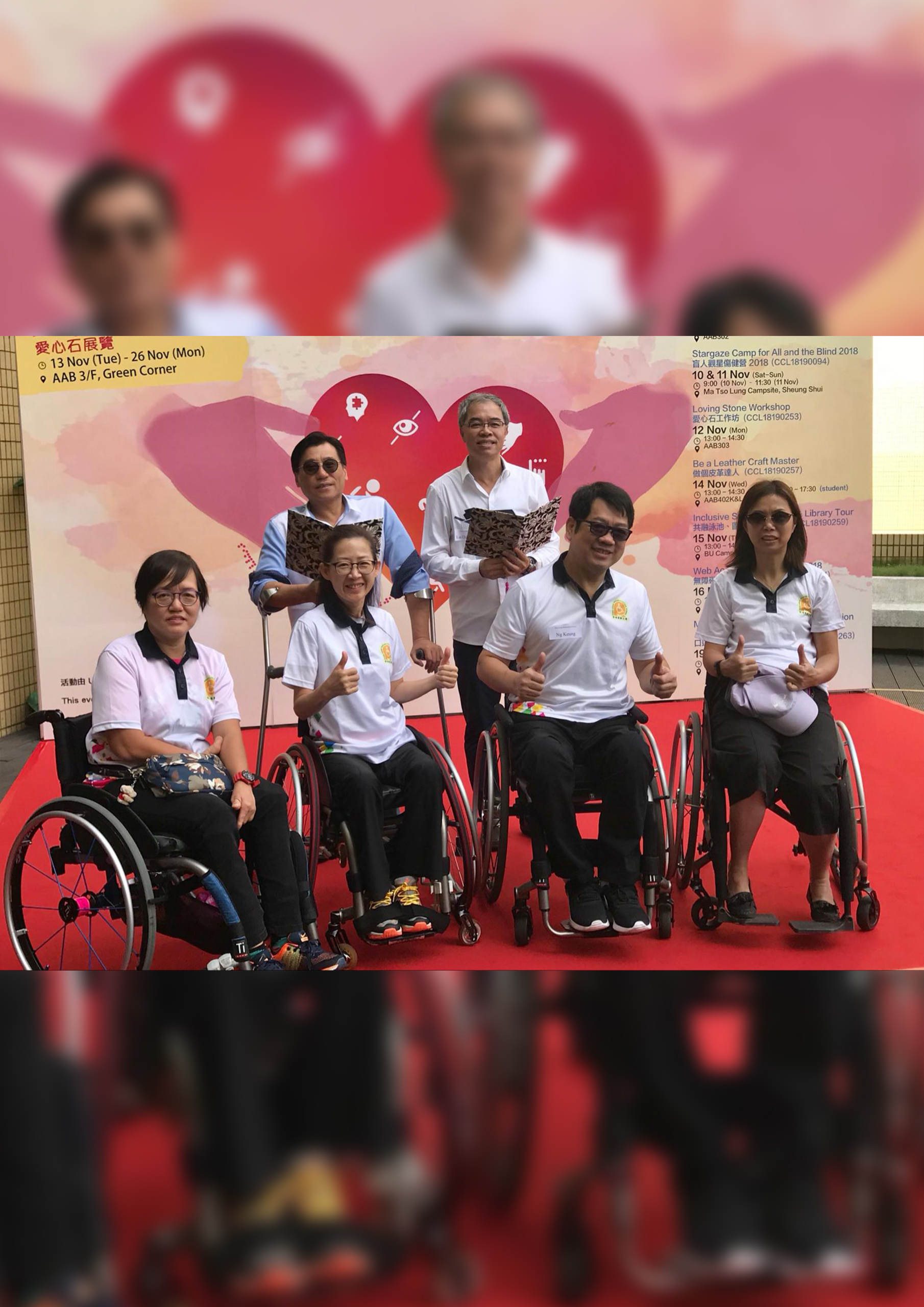 Image courtesy of the collaborator
Maggie and Sasha Handpan Duo
Maggie and Sasha are a husband-and-wife duo on handpans. They have travelled to many countries and played together in many people's homes, cafés, restaurants, bars and on the streets. They love world and ethnic music as much as playing all kinds of percussive instruments.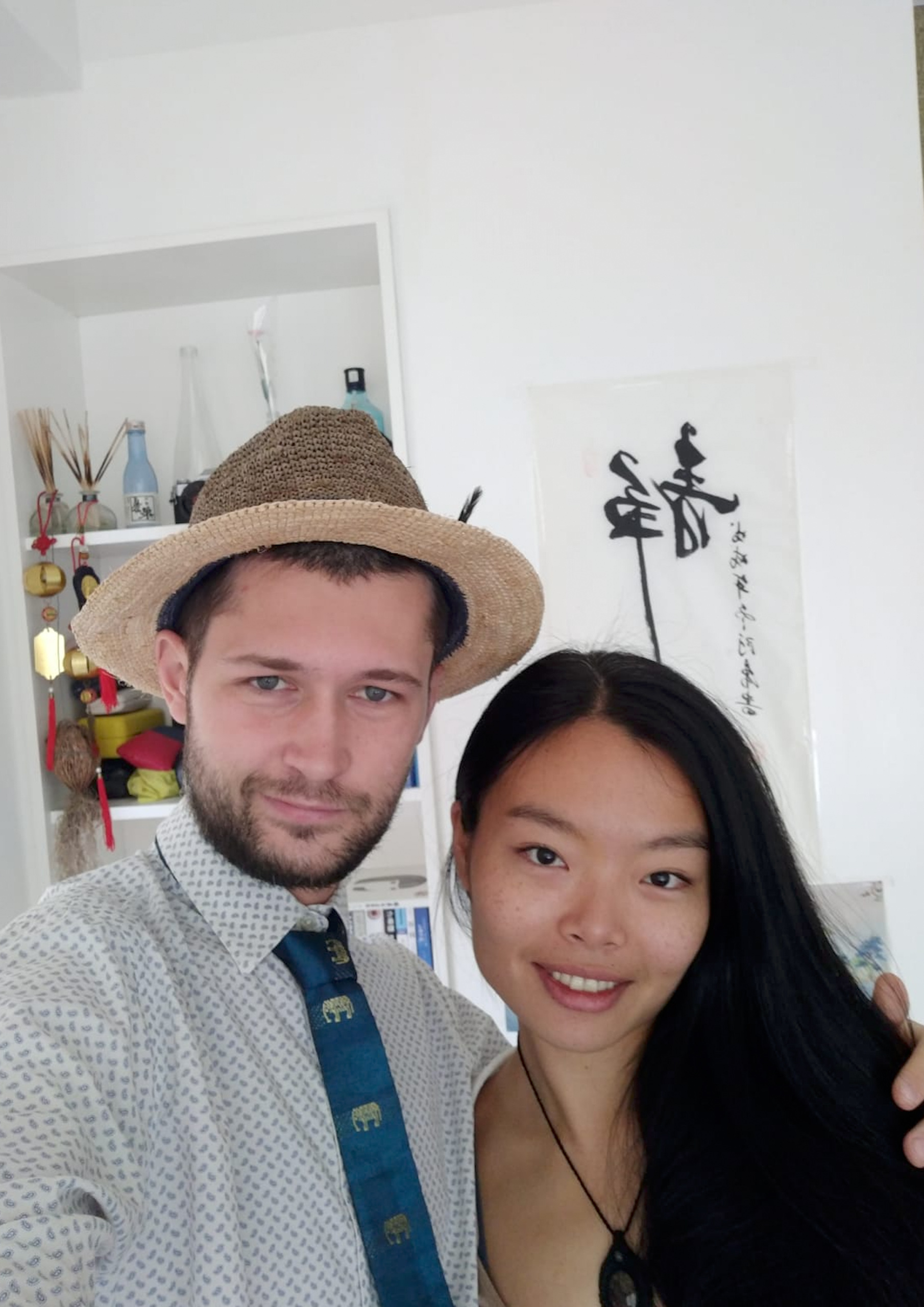 Image courtesy of the collaborator