The Central Museum of Textiles in Łódź
The Central Museum of Textiles in Łódź (CMT), Poland opened in 1960, and is located in a former textile factory of classicist architecture. The museum presents textiles across a broad spectrum of meanings and ideas, combining the rich history of Łódź's textile industry with the artistic vision of artists who propagated textile art in the world.
The museum runs exhibitions, educational activities and interdisciplinary research projects. It has an impressive collection of textile art, fashion and objects related to the history of textile industry. Since 1972, CMT has been organising the International Triennial of Tapestry, offering opportunities for artists to showcase their textiles works.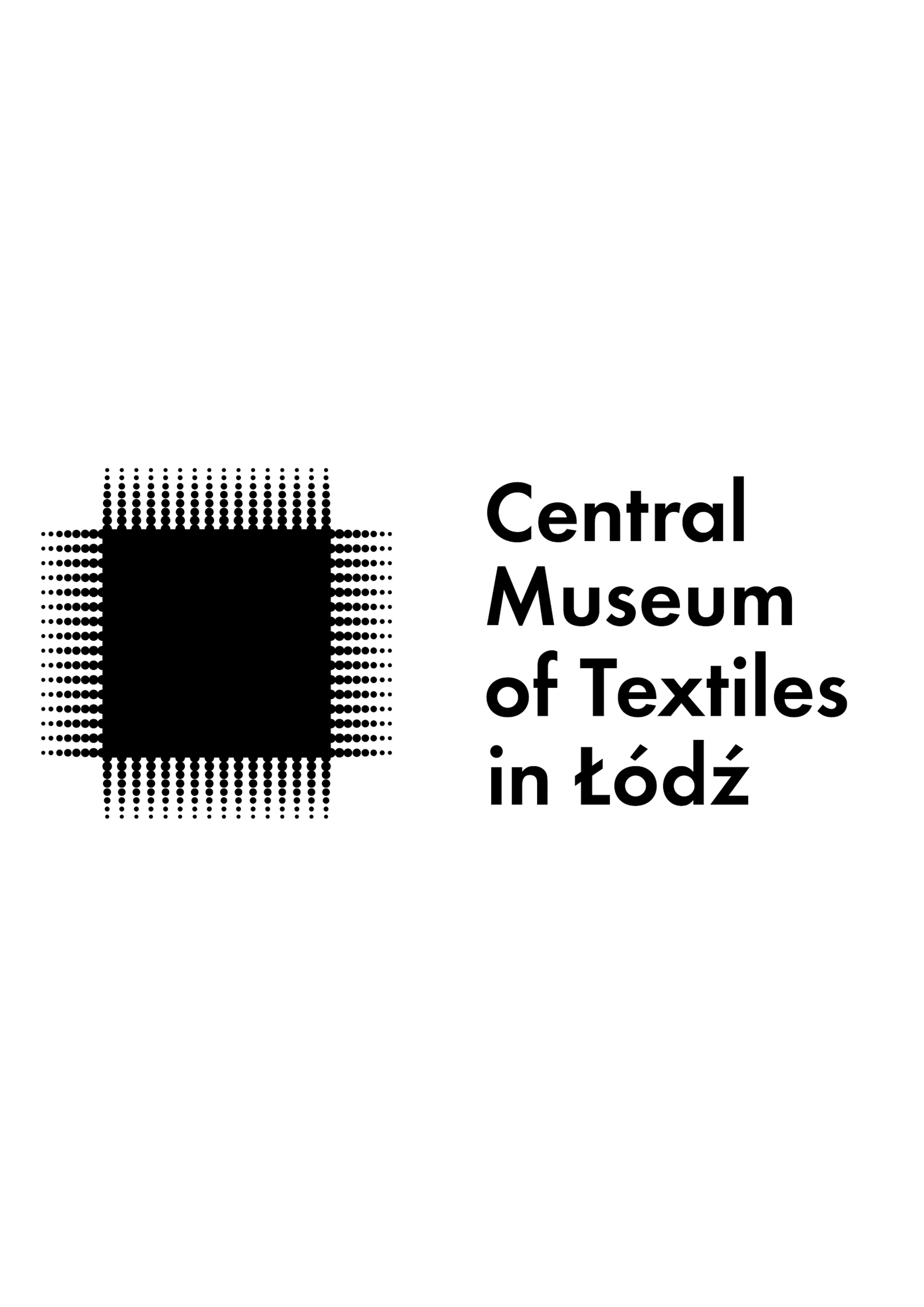 Image courtesy: The Central Museum of Textiles in Łódź
Lottozero
Lottozero is an international centre for textile art, design and culture, based in Prato, Italy. It operates both as a creative hub and as a consultancy studio, working with designers, artists, brands and institutions and providing personalised services to anyone operating in the world of textiles, textile art and fashion. With a gallery, a shared studio and an open fab-lab, Lottozero's activities in the field of contemporary art explore the multiple connections between art and textile material through the development of residencies, the creation of performance events and exhibition projects, consultancy for the production of works of art and the creation of networks and collaborations on an international scale.
Image courtesy: Lottozero
TextielMuseum
The TextielMuseum is a dynamic and creative working museum located in a former textile factory in Tilburg, the Netherlands. It is the only place in the world where textile design, art, fashion, industrial heritage and innovation come together. The combination of inspiring exhibitions, educational programmes and the TextielLab, which is specialised in textile research and production, makes the museum unique in its kind. The collection and exhibitions are integrated and form part of the comprehensive package of activities that the museum organises in the framework of knowledge transfer. In this regard, the Museum Affairs and Education departments, and the TextielLab work closely together.
Image courtesy: TextielMuseum
Takahashi Mizuki
Takahashi Mizuki is the current Executive Director and Chief Curator of Centre for Heritage, Arts and Textile. She completed MA History of Art from both Waseda University, Tokyo and The School of Oriental and African Studies, University of London.
After serving as a founding curatorial member at Mori Art Museum in Tokyo from 1999-2003, Takahashi worked as senior curator at Contemporary Art Center, Art Tower Mito and realised numerous transdisciplinary exhibitions addressing various artistic forms including manga, film, fashion, architecture, performance and contemporary art.
Takahashi was a research fellow at Central Saint Martins, The University of the Arts London from 2015 to 2016. She curates, writes and gives lectures extensively in Asia and Europe.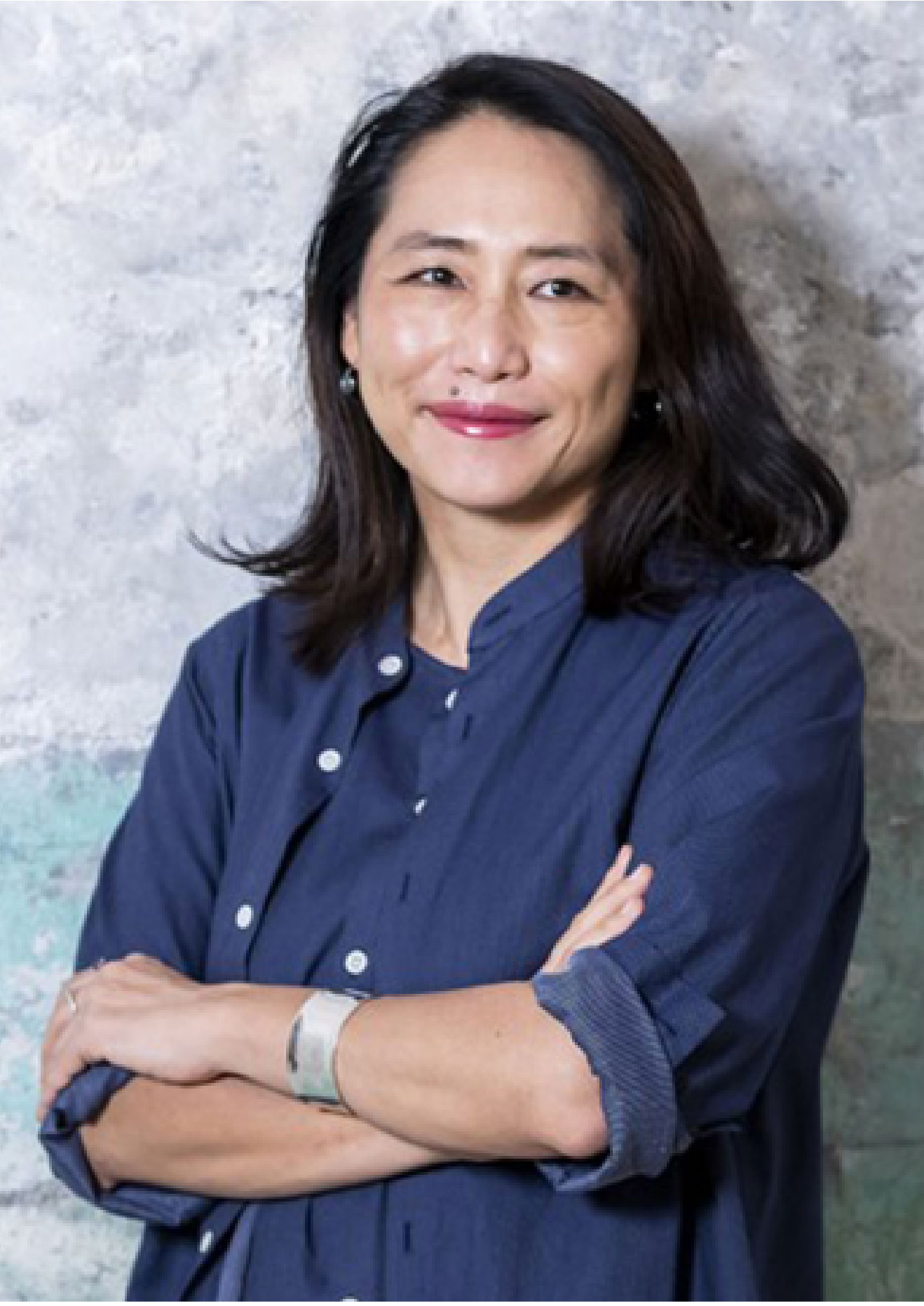 Eugenia Law Pik Yu
Eugenia Law is Assistant Curator of Learning and Community at CHAT (Centre for Heritage, Arts and Textile). She graduated with first class honours from the Department of Chinese, Translations and Linguistics at City University of Hong Kong (2011) and a Master of Social Sciences in Media, Culture and Creative Cities at the University of Hong Kong (2015).
With experience in programme development at the National Geographic Channels and university research, she was the Gallery Manager of Hong Kong non-profit making contemporary art organization 1a space in 2016-20 and curated contemporary art and educational community events include Kowloon City Art Festival @West Kowloon (2019) at Art Park, West Kowloon Cultural District, Hong Kong Visual Art Critic Nurturing Programme (2017-19) and Emerging Talents in Contemporary Art (2020).
She was a Fung Scholar and a recipient of the Local Arts Administration Scholarships 2017 for her PGDip in Museum Studies at the University of Leicester (UK). Served as lecturer at tertiary colleges, Law's practices focus on the possibilities of public engagement in contemporary art and creative industry.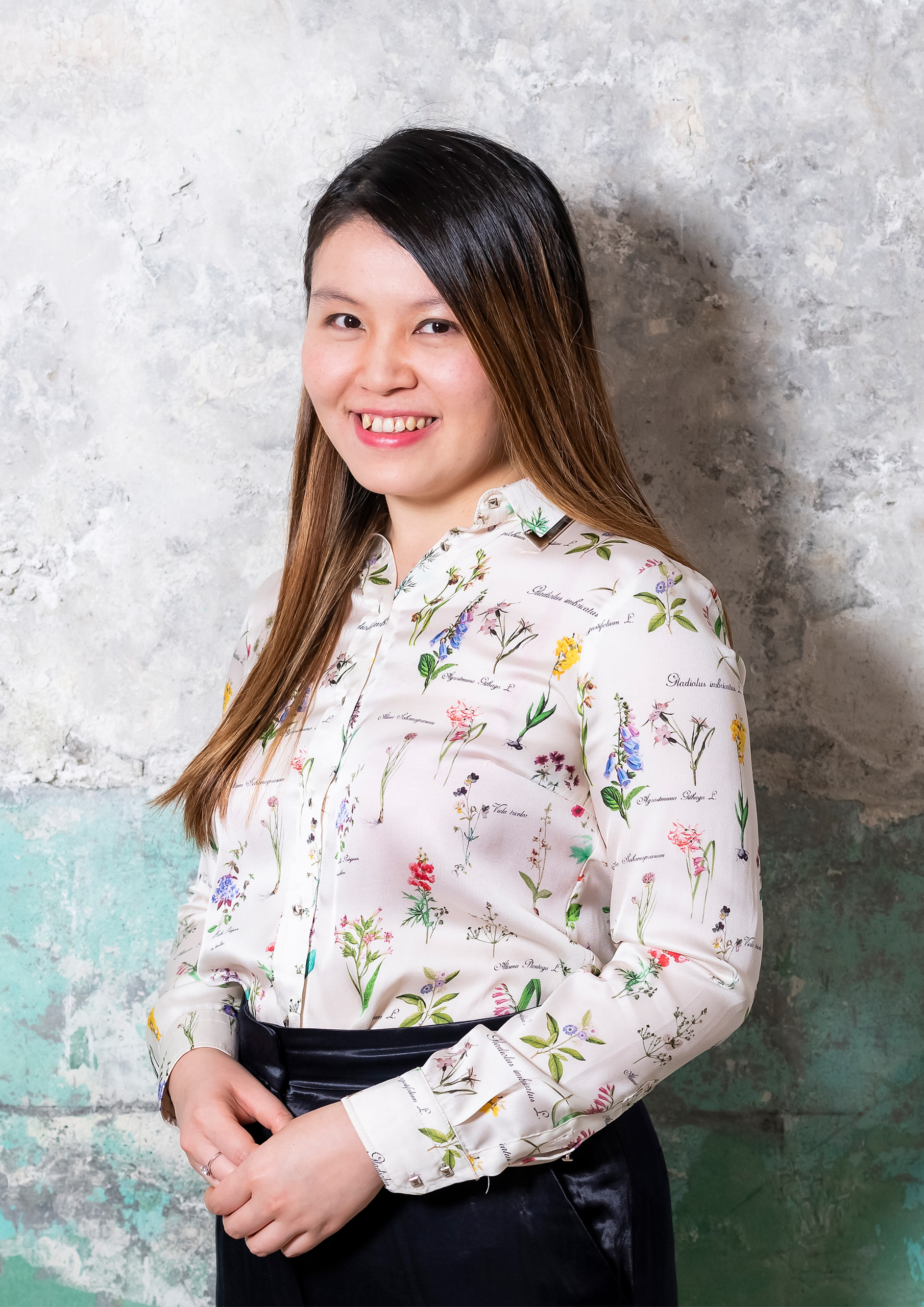 Sjouk Hoitsma
Sjouk Hoitsma studied Textile Art at the Academy for Visual Arts in Tilburg, the Netherlands then studied History of Art and Fashion at the University of Leiden, the Netherlands. After working as a curator in fashion, textiles and cultural heritage at the City Museum of Rotterdam, she joined as a curator of art and design for the TextielMuseum in Tilburg, the Netherlands in 2020. She is currently in charge of the Dutch textile art and design collection there. Hoitsma has also worked on commission programmes to engage Dutch artists to develop projects in the TextielLab at the museum.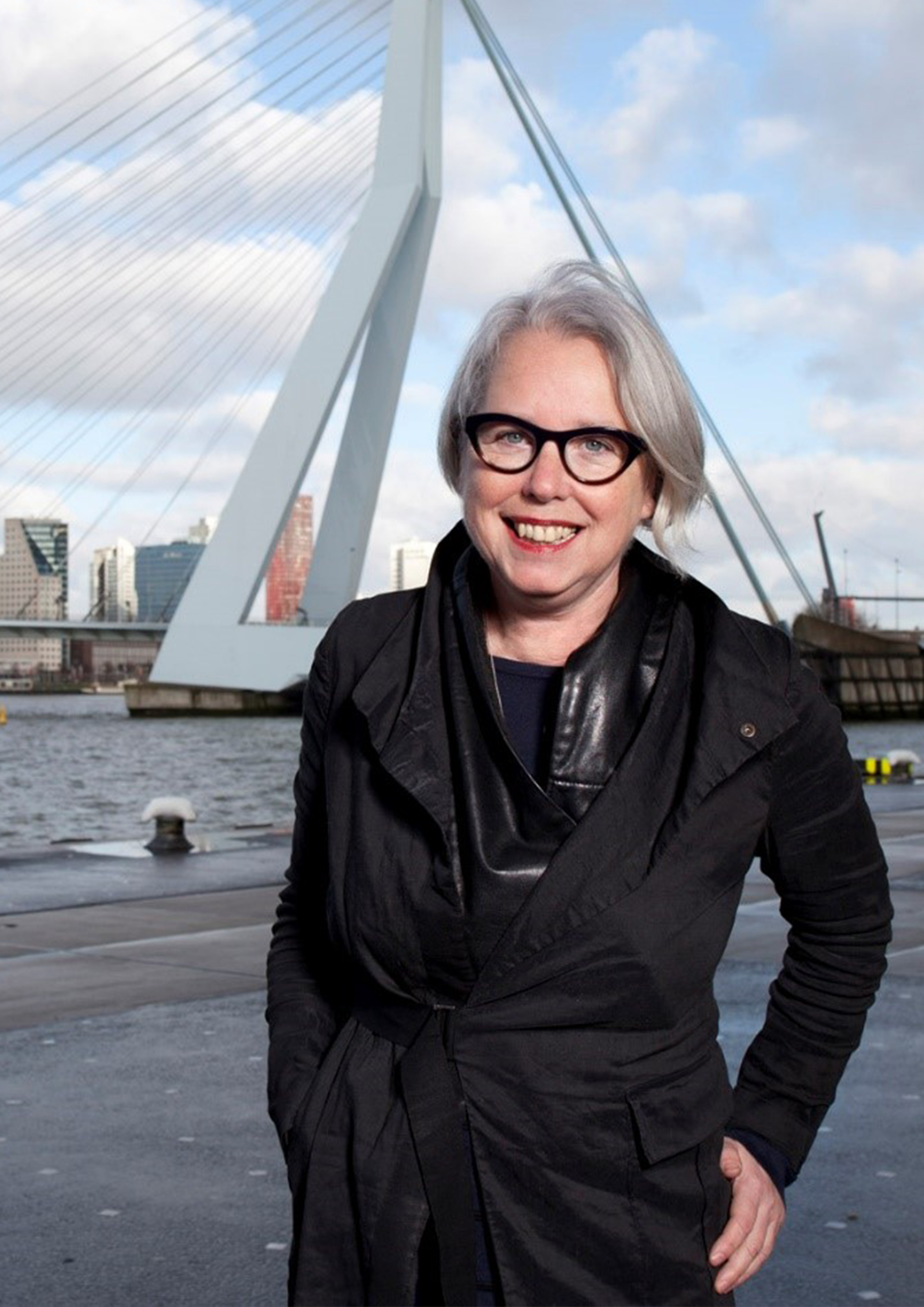 Image courtesy: Sjouk Hoitsma
Marta Kowalewska
Graduated from the Polish School of Reportage, Marta Kowalewska is an art historian and critic as well as the chief curator of The Central Museum of Textiles in Łódź, Poland. Kowalewska has curated numerous contemporary exhibitions including Metamorphism. Magdalena Abakanowicz (2017-18), Rebellion of the matter (2017), 100 Flags for the Centenary of Polish Women's Suffrage (with the 100 FLAG collective, 2019), Antoni Starczewski: The Idea of Linear Notation (with Grzegorz Musiał, 2022) and Threads of a New Spirituality (with Elisabetta Mero, 2022). She has also been working as the curator of the 16th and 17th International Triennial of Tapestry (2019, 2022).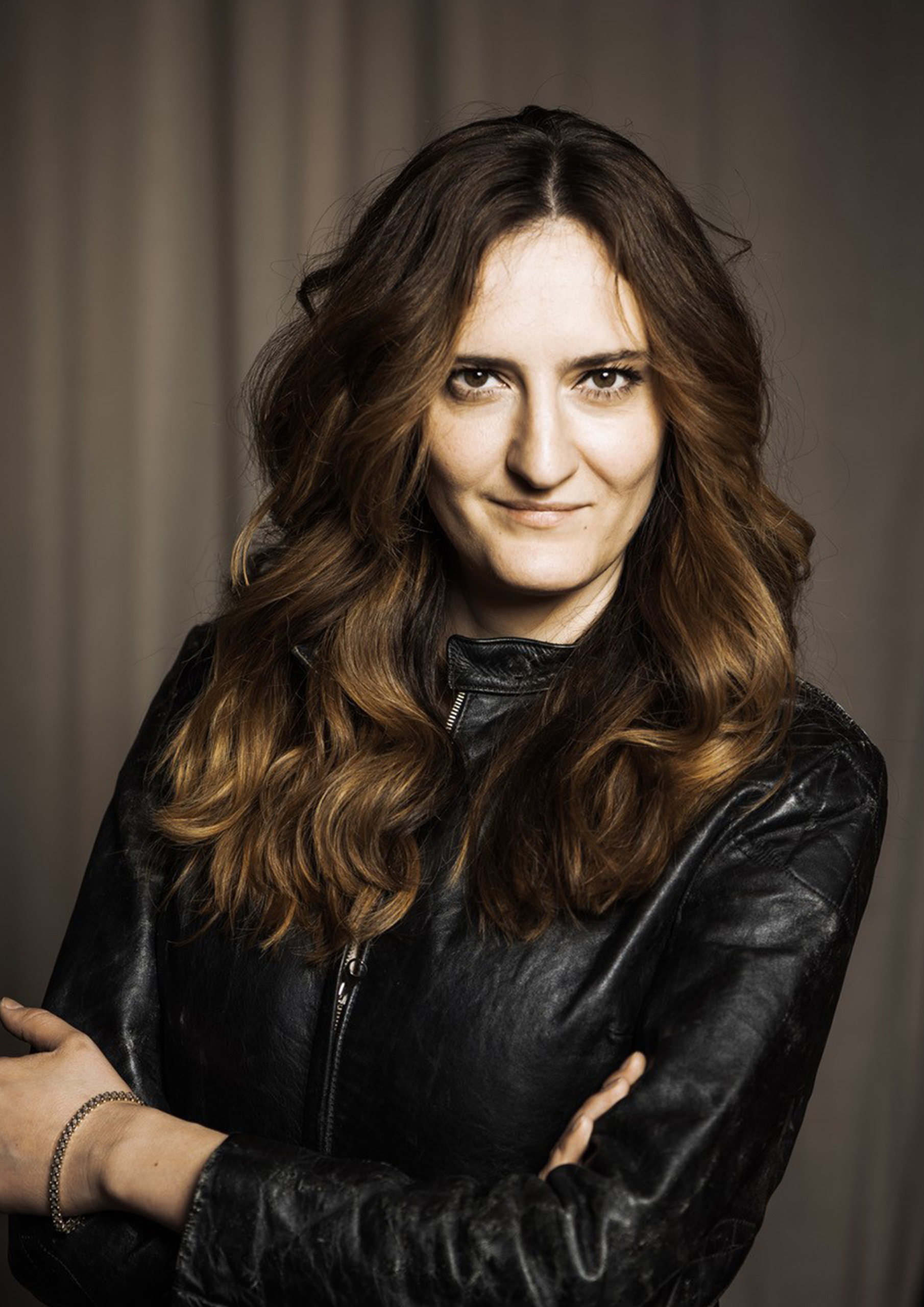 Image courtesy: Marta Kowalewska
Alessandra Tempesti
Graduated from the Faculty of Literature and Philosophy at the University of Florence, Alessandra Tempesti worked for several years in the Educational Department of the Center of Contemporary Culture Strozzina in Florence. After studying digital textile design, she started working as a curator at the Kunsthalle of Lottozero, an international centre of textile art, design and culture in Prato, in 2016. With her interest in the textile medium in contemporary art, Tempesti's recent curated exhibitions include a series of site-specific projects at Museion Casa Atelier, in Bolzano (2019) and About ABOUT A WORKER (co-curated with Elena Ianeselli in collaboration with the Center for Contemporary Art Luigi Pecci, Lottozero Kunsthalle, Prato, 2020).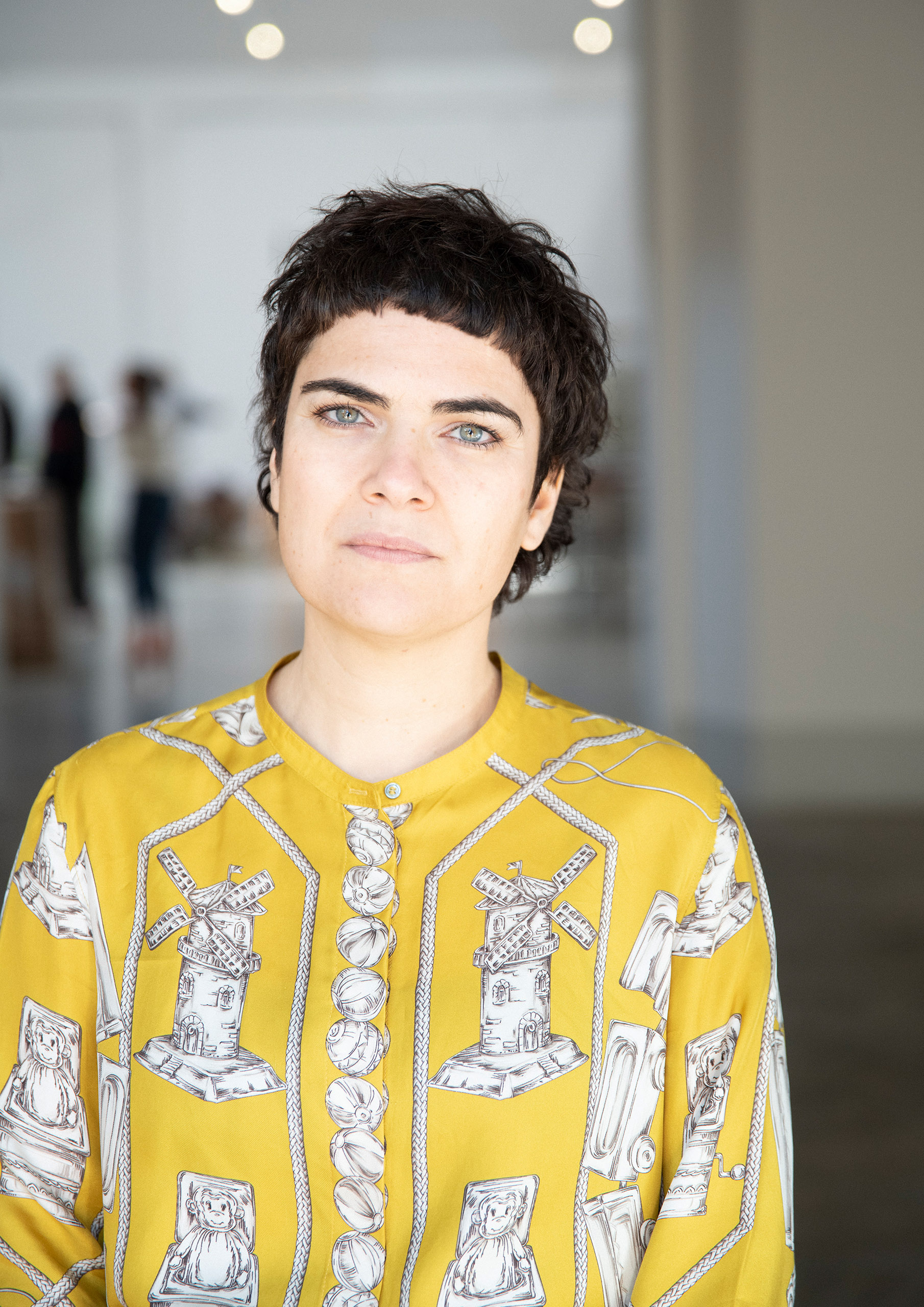 Image courtesy: Alessandra Tempesti
ABOUT A WORKER
ABOUT A WORKER is a design studio founded as a practical social and creative system by Kim Hou and Paul Boulenger in 2017. Their aim is to give workers from around the world a voice by becoming designers while valuing their craft and creative talents. They initiate collaborations between workers, craftspeople, students, consumers and influential industries, thus offering a platform to meet and build inclusive systems for a brighter future. ABOUT A WORKER also creates a new method of making fashion, where the worker is placed at the centre of the creative process so that their vision and personal stories can be incorporated.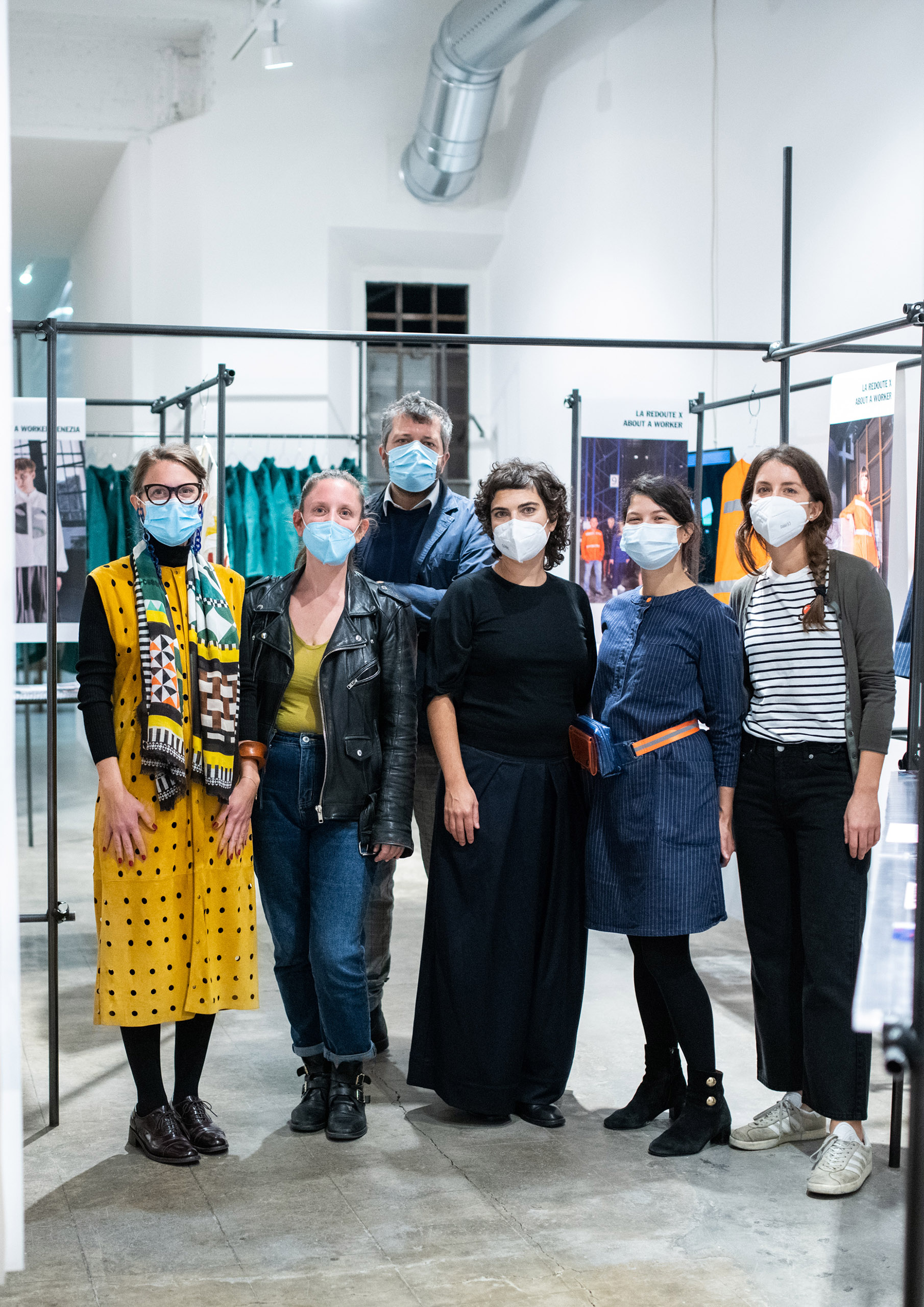 Image courtesy: ABOUT A WORKER
Pamela Bożek
Born in Poland, Pamela Bożek is an artist and activist engaging in post-artistic activities, most frequently of a participatory nature, on a human rather than artistic level which is based on community- and relationship-building. Bożek is also the publisher and editor of the WIZA-VIS magazine, which is co-created with migrants, refugees, as well as their allies, for the sharing of privileges while giving voice and visibility to these groups whose narratives remain in the margins. To establish mutual support between contemporary art and the third sector, she cooperates with NGOs acting for the benefit of migrants in Poland. She is also the founder and facilitator of the post-artistic bookbinding initiative Notesy z Łukowa (Notebooks from Łuków) that financially supports refugees in Poland.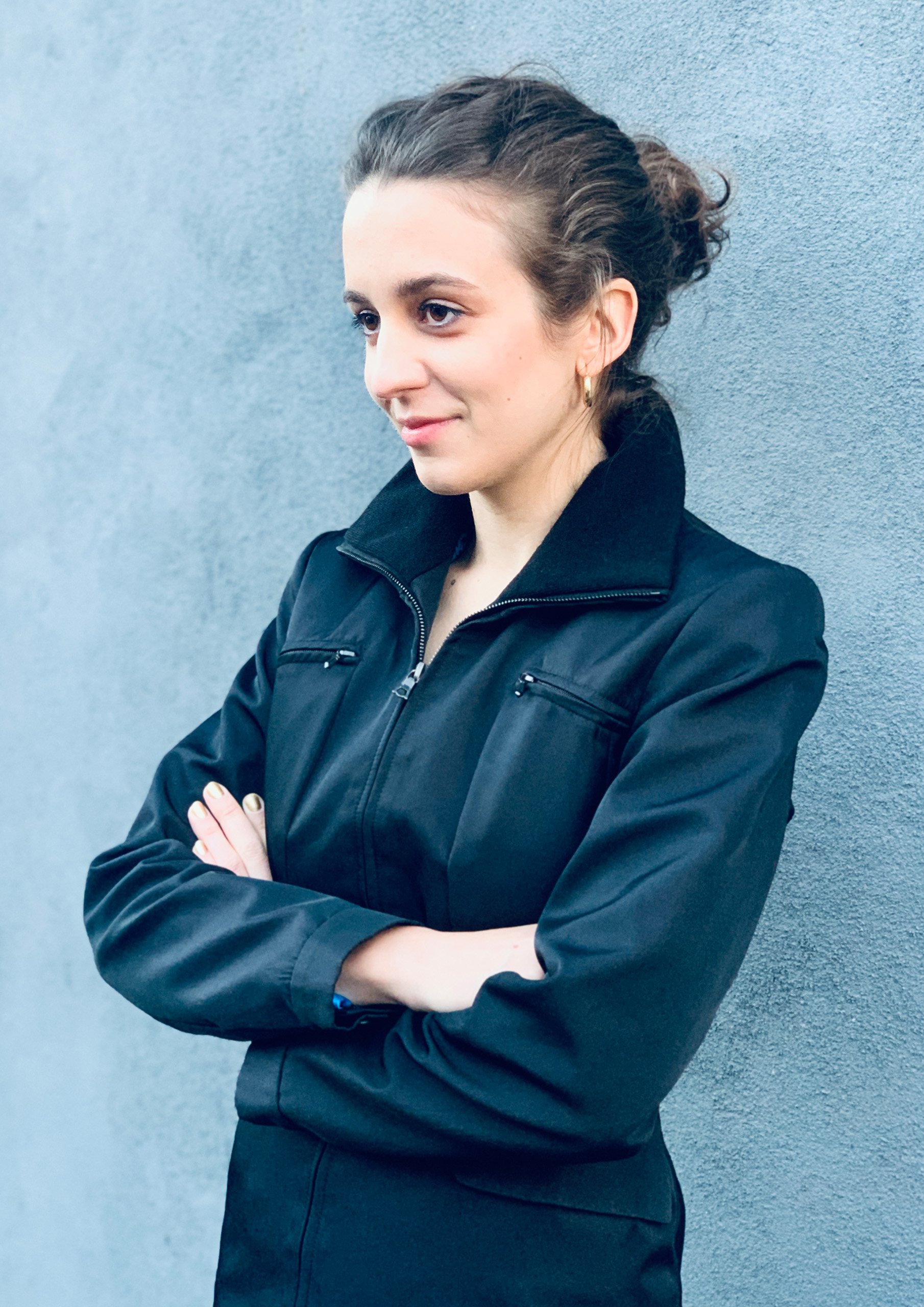 Image courtesy: Pamela Bożek
Breakthrough Art Studio
Cecilia Lai and Barnard Chan started working with the fibre arts and weaving from 2015. They co-founded Breakthrough Art Studio. Over the years, they have visited different villages in South East Asia to study various ancient weaving techniques. In addition to researching the weaving methods of various cultural and historical backgrounds, they have also rebuilt and explored different loom constructions and tools, including traditional backstrap loom, tablet loom, inkle loom, natural fibre weaving, frame loom and variations of the desktop and floor loom.
The two of them deliver their endeavours to the public in various ways. They are building a weaving tool collection and are conceiving comprehensive courses for the public to become acquainted with the art form. To promote the art and culture of weaving, they are often involved with the community by designing different activities such as performances, collective arts and exhibitions. At the same time, they enjoy responding to different social issues, including environmental protection, cultural preservation and community care.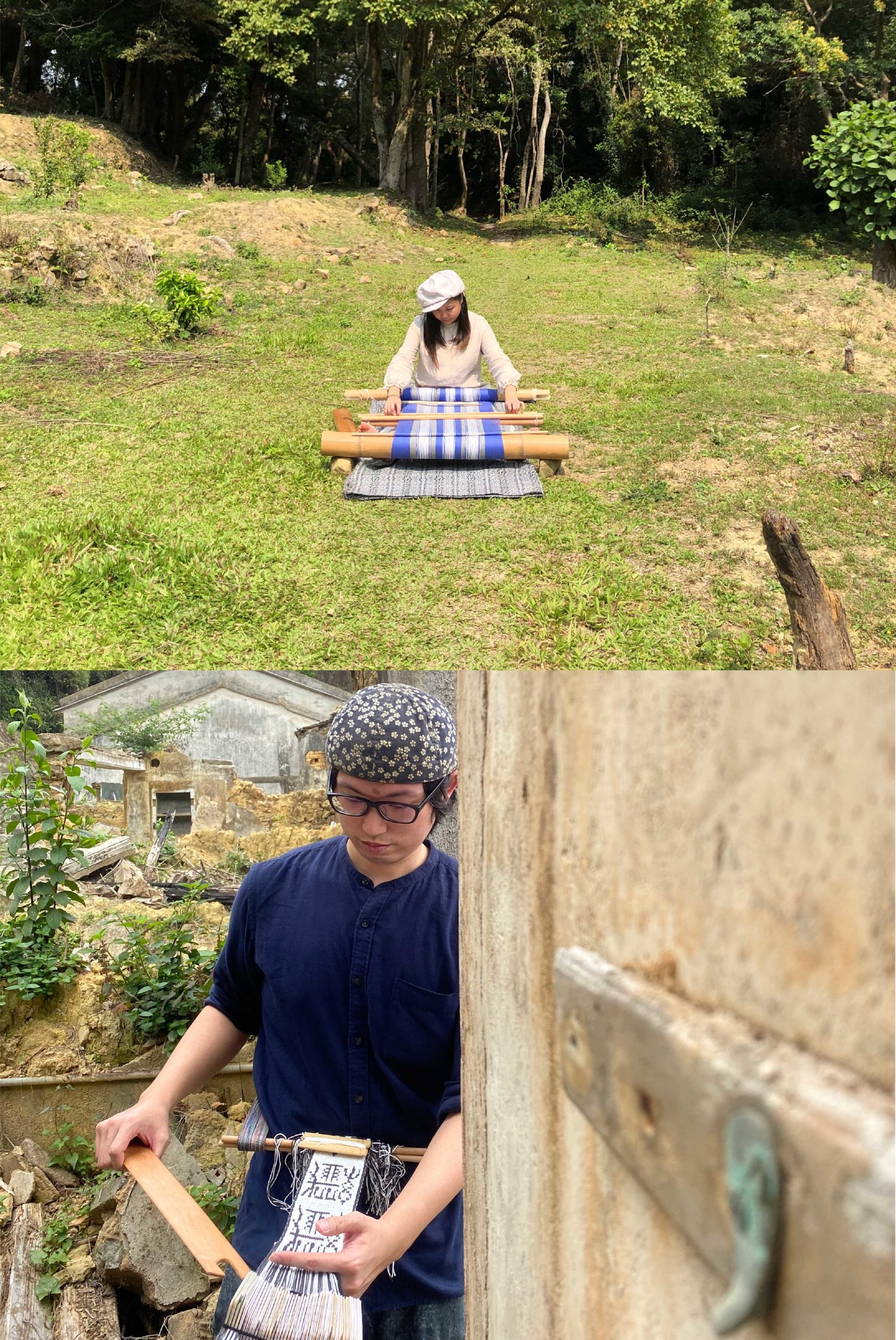 Image courtesy: Breakthrough Art Studio
Elizabeth Briel
Elizabeth Briel's prints, paintings and installations begin with materials imbued with meaning – papers made of military uniforms or trees devastated by a typhoon, paints extracted from bone and lead – and frequently incorporate architectural elements. She received a BFA in Painting from the University of Minnesota and has been awarded fellowships and residencies from China Exploration and Research Society (Shangri-La), Universiti Sains Malaysia (Penang) and Grabart (Barcelona). Briel has lived, worked and travelled in Hong Kong since 2006, where she runs EBriel Studio in Jockey Club Creative Arts Centre (JCCAC).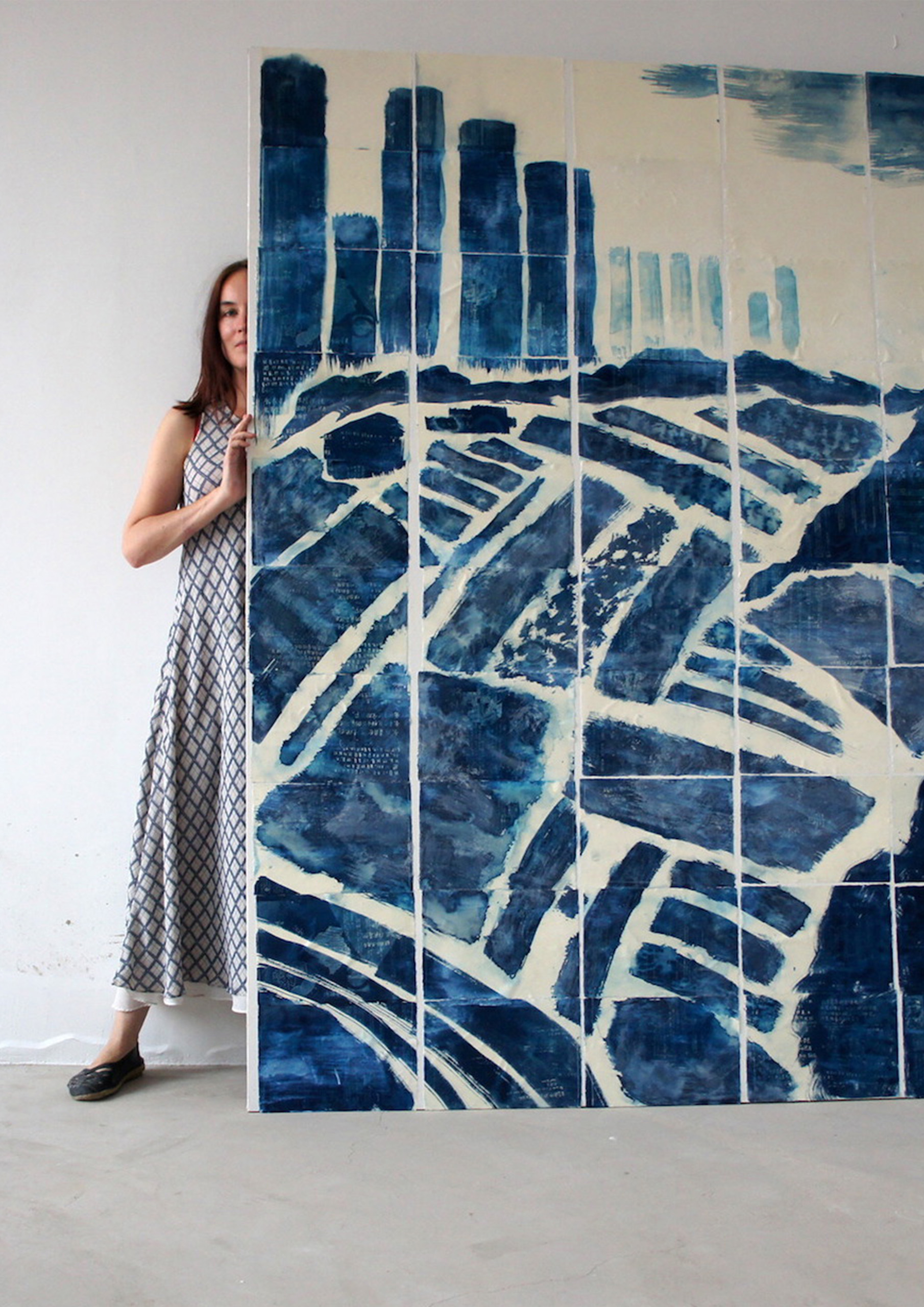 Image courtesy: Elizabeth Briel
Eastman Cheng
Eastman Cheng is a soft sculptor based in Hong Kong. Through fabrics and embroidery, her sculptures are inspired by daily objects like banknotes, rat taxidermy, cinema light box and circular objects. Her recent public art projects have been included in Yim Tin Tsai Arts Festival (2021, Yim Tin Tsai), Jockey Club H.A.D. Walk Project Island District (2019, Tai O) and #ArtTravellers Exhibition Series I: Decoding Exotic Lands (2017) where she exhibited sculptures made of fabrics responding to local culture in temporary spaces. She received her Bachelor of Arts (2000) and Master of Fine Arts (2007) from the Department of Fine Arts, Chinese University of Hong Kong.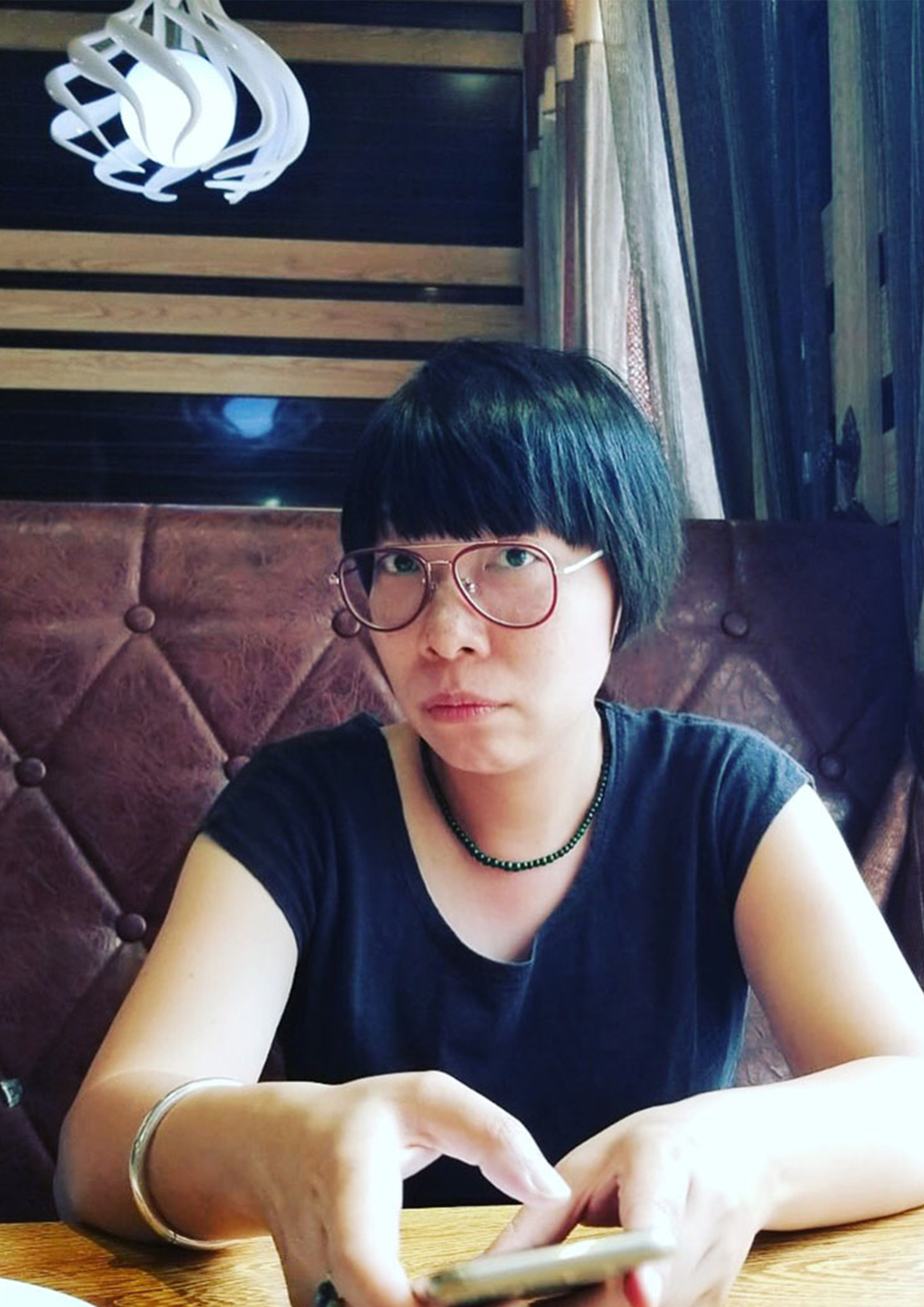 Image courtesy: Eastman Cheng
Yamuna Forzani
Yamuna Forzani was born in the UK, raised between Gokarna, India and Newcastle, England, and moved to the Netherlands to study Textile and Fashion design at The Hague's Royal Academy of Art. Seeing herself as a storyteller through knitwear, her work celebrates the ballroom culture in a multidisciplinary practice that combines fashion, photography, dance, installation and social design through inclusive public events. Her collections are designed not to exclude any individual but to be genderful, celebrating the multiplicity of roles and identities that we embody within social structures. She works closely with her muses and designs patterns of glitchy neon dreamscapes that she knits on the flatbed and circular knitting machine for her own kind of queer utopia.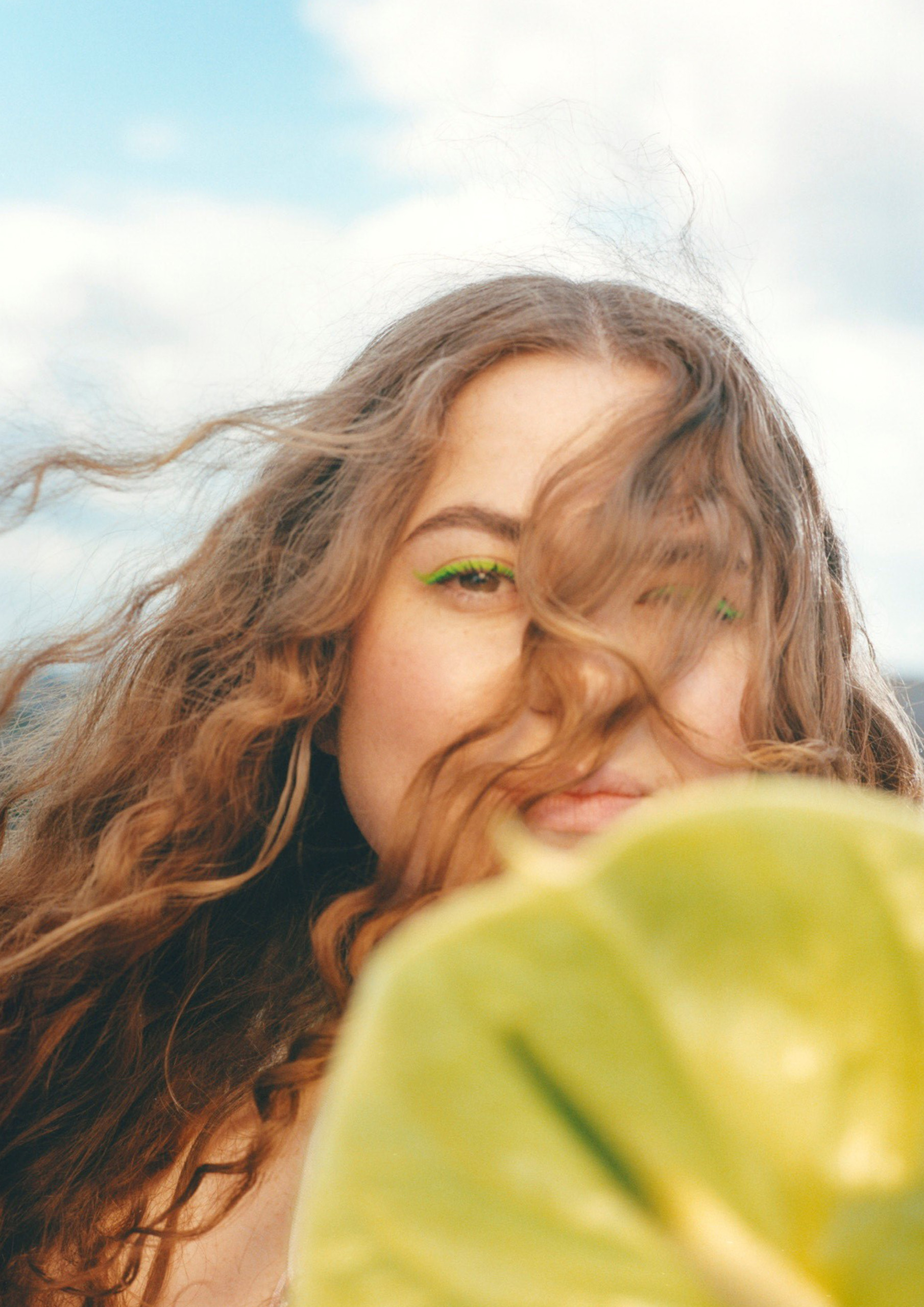 Image courtesy: Yamuna Forzani
Hao Lap Yan Benjamin
Born and based in Hong Kong, Hao Lap Yan Benjamin considers himself an interdisciplinary artist who splits his time between urban and rural settings. His practice examines the relationships between human beings, nature and society, prompting reflections and reimagination to allow for diverse narratives and understanding of the world. Hao received his BFA from RMIT and Hong Kong Art School in 2011 and gained his MFA in interdisciplinary art from University of Hartford in 2018. He currently works with different communities in rural villages on artistic, symbiotic and participatory projects.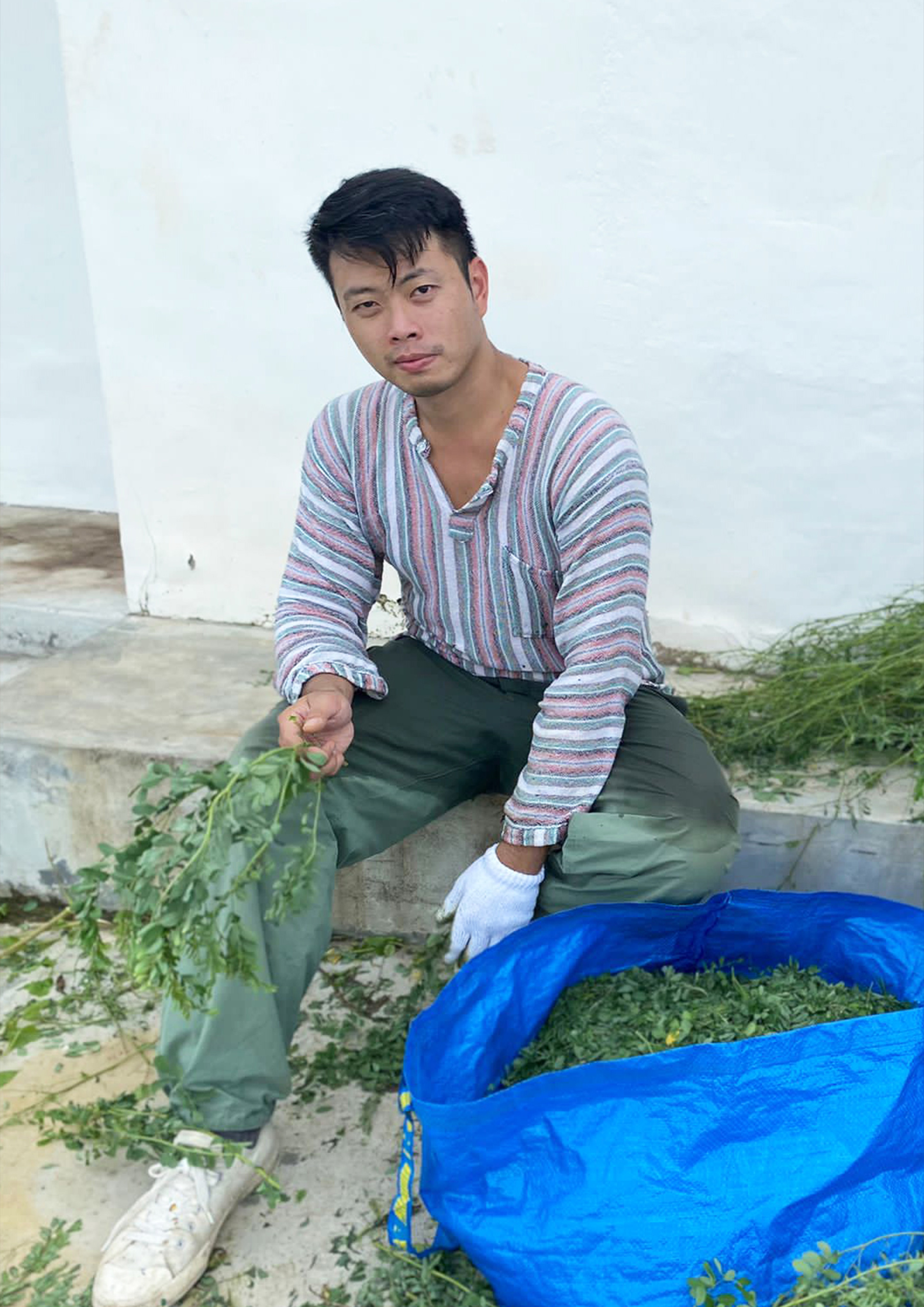 Image courtesy: Hao Lap Yan Benjamin
Rebirth Garments (Sky Cubacub)
Sky Cubacub is a non-binary queer and disabled Filipinx artist from Chicago, Illinois. As a multidisciplinary artist and the creator of Rebirth Garments, they are interested in fulfilling the needs for disabled queer life, with an emphasis on joy, making a line of wearables that challenges mainstream beauty standards through centring queer and disabled people of all sizes, ethnicities, and ages. They are the editor of the Radical Visibility Zine, a magazine for queer and disabled people of all ages based on their manifesto. Sky Cubacub was named 2018 Chicagoan of the Year by the Chicago Tribune. In 2021, Cubacub produced costumes for 8 models in Hong Kong in conjunction with the exhibition entitled Interweaving Poetic Code at CHAT.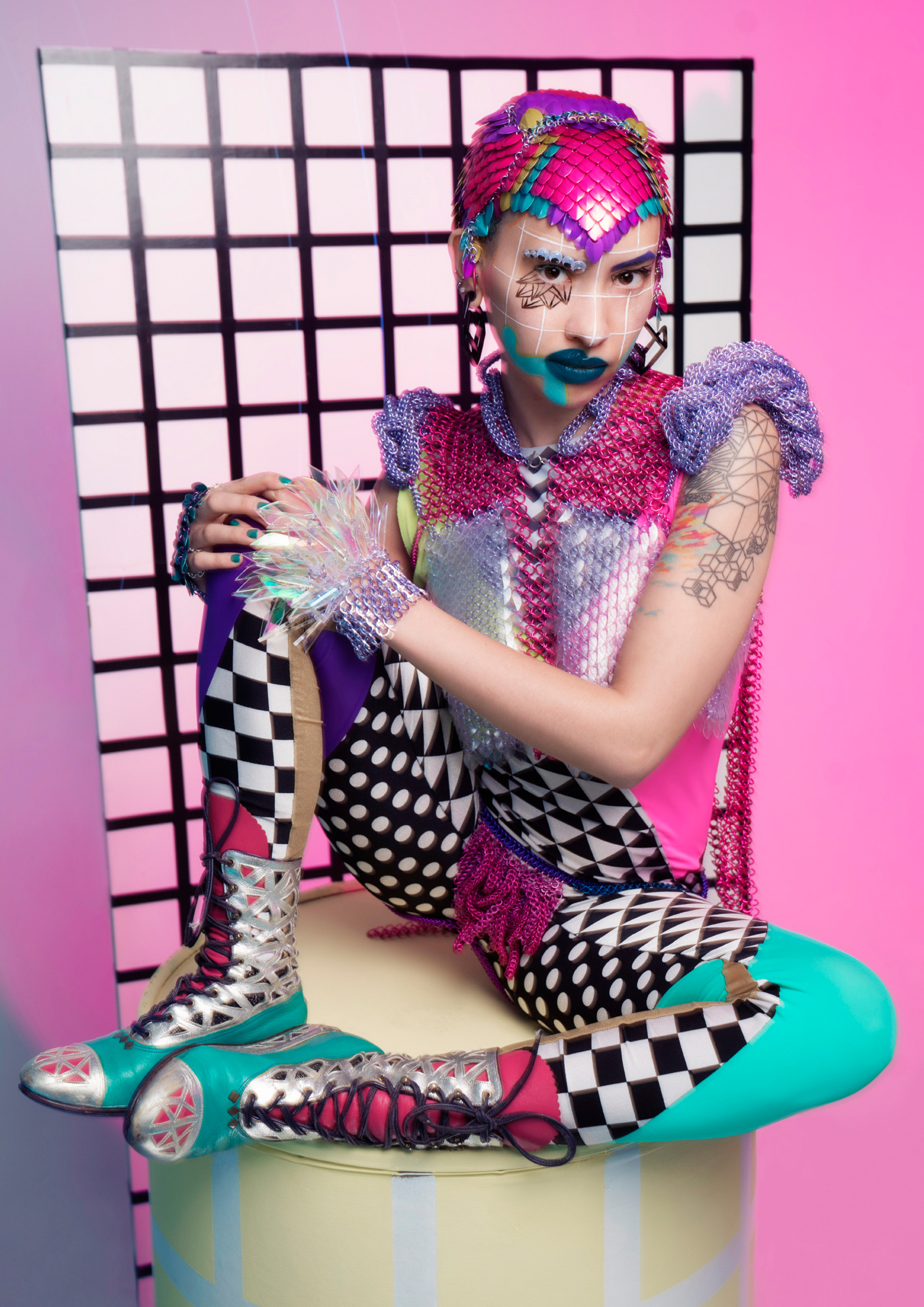 Image courtesy: Rebirth Garments (Sky Cubacub)
Ma Wing Man
Born in Hong Kong, Ma Wing Man attained her BA in Visual Arts at Hong Kong Baptist University in 2019 and underwent an exchange programme at Zurich University of the Arts, Switzerland in 2018. Specialising in knitting, Ma is interested in creating space and experience to explore fluidity of her works with people, often involving the participation of audience. By collecting, dismantling and reconstructing found objects, her works attempt to transform the relationship between objects and people and strengthen interpersonal connection. In recent years, she explores immediate exchanges between body and material to express her artistic spirit through performance. 
Image courtesy: Ma Wing Man
Pop & Zebra
Pop & Zebra is an integrative design studio based in Hong Kong. It is a marriage of two diverse influences viz. Krupa's childhood in Tanzania and Abhishek's love for popular culture. Led by observation and research, Pop & Zebra's work is conceptual with a strong emphasis on visual storytelling and playfulness. They love making things by hand and are constantly shapeshifting between art direction, print and product design, across analogue and digital realms. In between bouts of daydreaming about opulence, the design studio thinks of how to use ideas in breaking down barriers and create a world of honest conversations and active imaginations.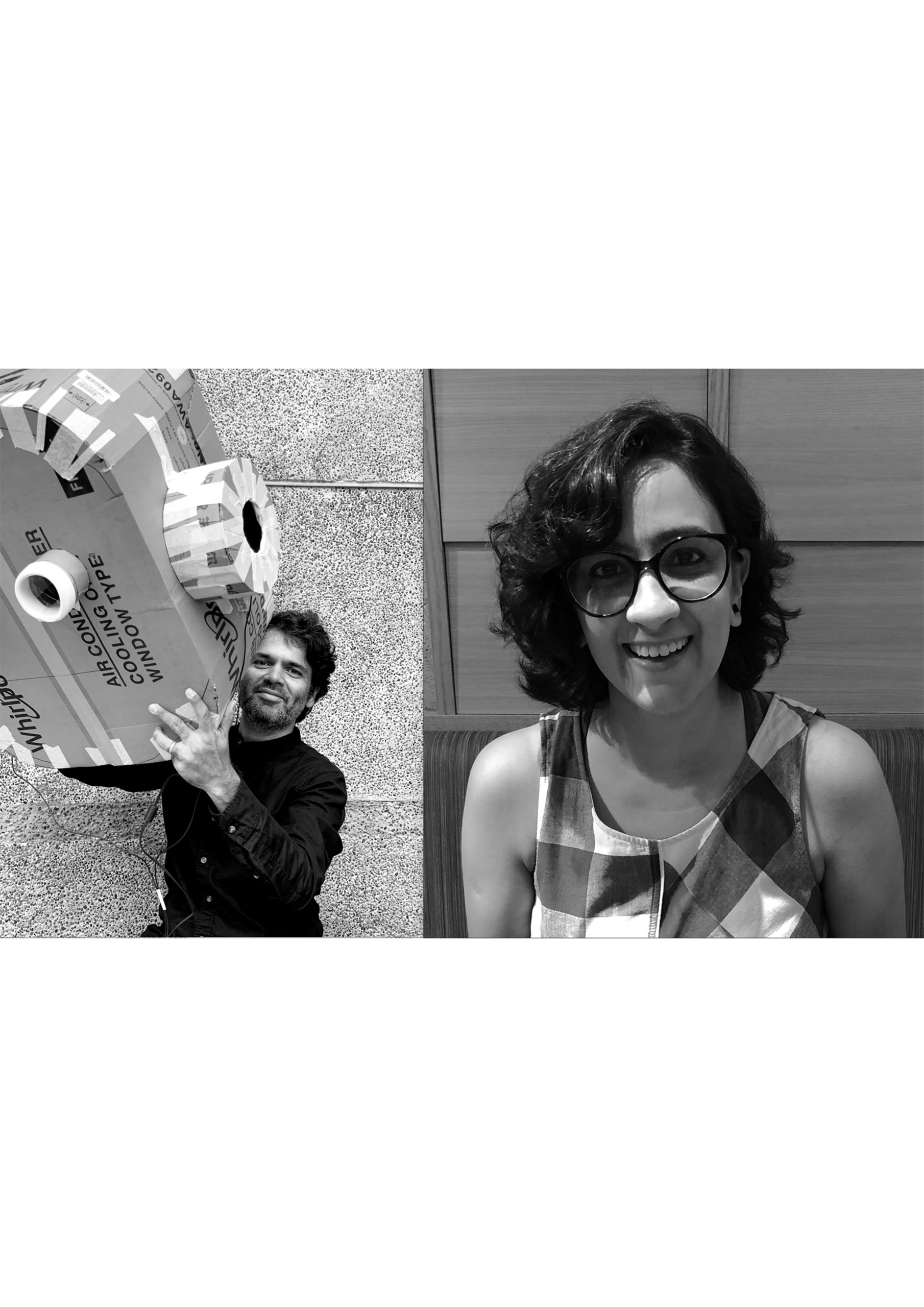 Image courtesy: Pop & Zebra
Alma Quinto
Based in Urdaneta City, Quinto is a visual artist, educator and cultural worker whose works aim to empower downtrodden lives and heal broken dreams. Quinto was CHAT's 4th residency artist in 2018. During her residency, she conducted a series of workshops, performances, film screenings and talk events in collaboration with Filipino domestic workers, and created artworks with them.
Her works have been exhibited in international institutions, and she has been invited to various biennales and triennales, including the Kuala Lumpur Biennale (2018), the Yokohama Triennale (2005) and the Havana Biennale (2004).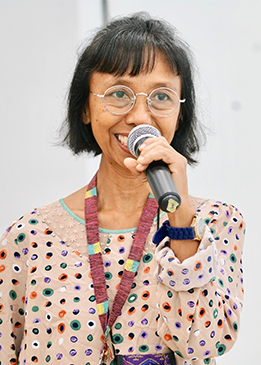 Image courtesy: Alma Quinto