Cosmin Costinas
Executive Director and Curator, Para Site, Hong Kong
Born in 1982 in Romania, Cosmin Costinas has been the Executive Director and Curator of Para Site, Hong Kong since 2011. He was Guest Curator at the Dakar Biennale 2018, La Biennale de l'Art africain contemporain, DAK'ART (2018), Curator of the Dhaka Art Summit 18' (2018), Co-curator of the 10th Shanghai Biennale (2014), Curator of BAK-basis voor actuele kunst, Utrecht (2008-2011), Co-curator of the 1st Ural Industrial Biennial, Ekaterinburg (2010), and Editor of documenta 12 Magazines, documenta 12, Kassel (2005–2007). Costinas co-authored the novel Philip (2007), and has edited and contributed to numerous books, magazines, and exhibition catalogues. He has also taught and lectured at various universities, art academies, and educational institutions across the world. Costinas currently lives and works in Hong Kong.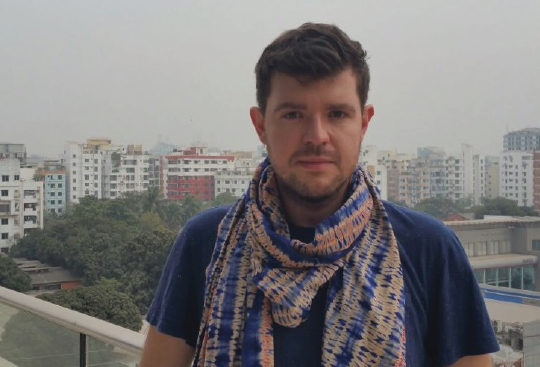 Ade Darmawan
Artist, Jakarta
Ade Darmawan lives and works in Jakarta, Indonesia, as an artist and curator. He studied at the Indonesia Art Institute (I.S.I) in the Graphic Art Department. In 1998, he resided in Amsterdam, the Netherlands, during a two-year residency at the Rijksakademie Van Beeldende Kunsten. In 2000, with five other local artists, he founded ruangrupa, an artists' collective platform, in Jakarta.
As a member of ruangrupa, he has participated in the Gwangju Biennale, South Korea (2002), the Istanbul Biennial, Turkey (2005), the Asia Pacific Triennial, Brisbane, Australia (2012), the Sao Paulo Biennial, Brazil (2014), and the Sonsbeek International, the Netherlands (2016). His solo exhibitions include: Magic Centre at Portikus, Frankfurt, Germany (2015), and at the Van Abbemuseum in the Netherlands (2016). In 2016, he participated in the Gwangju Biennale once again, and also in the Singapore Biennale.
In 2009, he became Artistic Director of the Jakarta Biennale, and since 2013, he has been Executive Director of the Jakarta Biennale.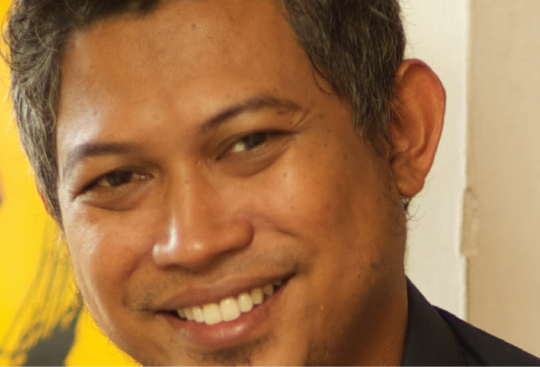 Sharon de Lyster
Founder, The Textile Atlas, and Narrative Made, Hong Kong
Sharon de Lyster is the founder of design studio Narrative Made, as well as a fashion and consumer colour and trend forecaster. With a foundation of experience in, and knowledge of, Asian heritage textiles, sustainable production and journalism, de Lyster is known for her considered and styled approach in bringing artisanship to the international stage. In 2016, she initiated The Textile Atlas, an online platform that champions textile culture conservation and ethical sourcing.
de Lyster also serves as an Editorial Board Member of Garland Magazine (a World Craft Council-affiliated publication), a consultant at WGSN (a global trend forecasting agency), and on the Local Board of Directors of HOPE International (an economic development organisation). Her work has been showcased at numerous global Fashion Week and Design Week events, and featured on international media.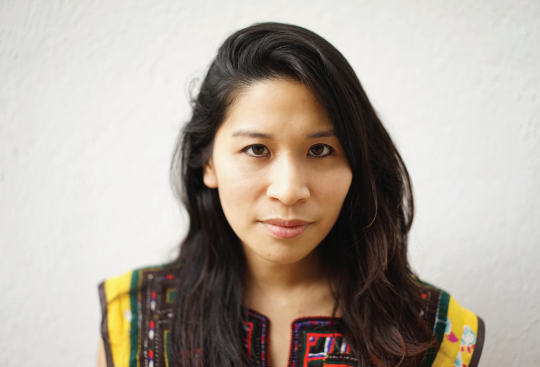 Lidewij Edelkoort
Dean of Hybrid Design Studies, Parsons School of Design, New York
Lidewij Edelkoort is arguably the world's most famous fashion and consumer trend forecaster. Her company, Trend Union, creates trend forecasts and colours that are used by designers, business strategists, and market leaders at international consumer brands and weaving mills. Her clients cover a diverse range of consumer goods and services, from lifestyle and interiors, to textiles, food, and fashion. Edelkoort is also a publisher, humanitarian, educator and exhibition curator. In 2011, she launched an interactive online trend forum called Trend Tablet. Since 2015, she has been Dean of Hybrid Studies at Parsons in New York, where she established the annual Textile Month event in September, and launched a Textile Master's Degree programme in 2018. She is also the writer and activist behind the Anti_Fashion Manifesto, and has become the spokesperson of this social movement. Edelkoort has been named by TIME Magazine as one of the Most Influential People in Fashion, and by Icon Magazine as one of the Most Influential People in Design. She has been the recipient of numerous accolades including the 2012 Prins Bernhard Cultuur Prijs, and the 2014 Honorary Royal Designer for Industry (RDI) award. In 2017, she was inducted into Interior Design's Hall of Fame.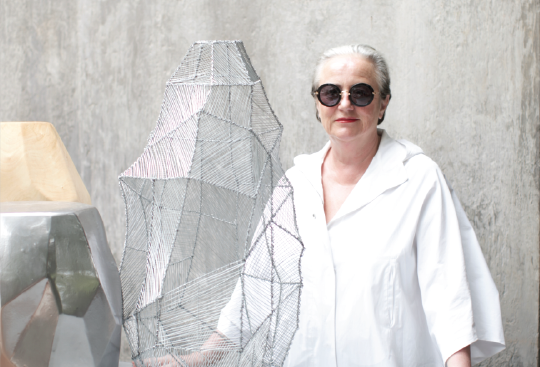 Johanna Engman
Curator and Industrial Heritage Coordinator, Textile Museum of Sweden, Borås
Johanna Engman is a curator and industrial heritage coordinator at the Textile Museum of Sweden in Borås, a town that has been defined by textiles and textile industry. In 2016, she curated the museum's award-winning permanent exhibition Textile Power, which presented an overview of the textile industry on both local and global levels through drawing parallels between developments in Borås – from industrialisation to decline and subsequent regeneration – and the contemporary mass production of textiles, highlighting striking similarities between the processes of Borås in the past, and the mass-production textile industry of today. In 2017, Textile Power won the 'Exhibition of the Year 2016' award – the most prestigious prize an exhibition can receive in Sweden. Engman has previously worked as an artist, and has a Bachelor's Degree in Applied Arts from Bath Spa University, the United Kingdom. She also has a Master's Degree in Building Conservation and Heritage Management from the University of Gothenburg, Sweden, and has previously also worked for the local government of Åland, Finland.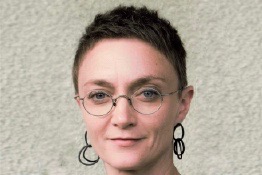 Masataka Hosoo
Brand Director, HOSOO, Kyoto
Hosoo Masataka is the innovative brand director of HOSOO, a traditional kimono textile maker based in Kyoto, Japan. Hosoo aims to bring Nishijin-ori weaving techniques and textiles to the forefront of the design and fashion scenes worldwide. Popularised by the nobles of the Imperial Court of Kyoto and the samurai warrior class, Nishijin is a special yarn dyeing and weaving technique developed more than 1,200 years ago; it is mainly used for garments, such as kimonos.
HOSOO's history can be traced back to the Kyoto silk industry of the sixth century, and today the company has received wide attention both for its exceptional skills within traditional Japanese three-dimensional weaving techniques, and also for applying richly textured Nishijin weaving to contemporary design. Applying innovative business acumen, as well as introducing elements of modern technology to this traditional craft, has allowed Hosoo to establish ongoing relationships with international artists including Teresita Fernández, Sputniko!, Peter Marino, and Lady Gaga, as well as international design firms, such as Louis Vuitton, Gucci, and Dior.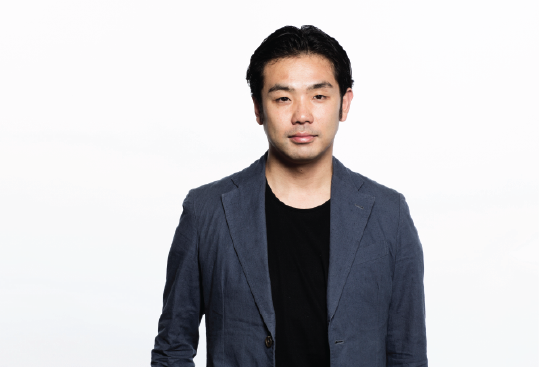 Chanthasone Inthavong
Founder, The Houey Hong Vocational Training Centre for Women, Vientiane
Chanthasone Inthavong is the founder of The Houey Hong Vocational Training Centre for Women in Vientiane, Laos. Established in 1998, it aims to empower rural women by offering them training in weaving, natural dyeing, tailoring, and also aims to revive the traditional crafts of Laos. She has been involved in various exhibitions of Laotian textiles across the world, including in Tokyo (1992), and Yokohama (multiple times), Japan, in Seoul, South Korea (2014), in Plombières-les-Bains, France (2015), and in Singapore (2016).
Inthavong is also active in efforts to improve children's education in Laos. In 1982, she founded Action With Lao Children, an NGO that promotes literacy, which not only publishes books, but also sets up libraries in schools to promote reading and learning. Recently in 2015, Inthavong established the Houang Khao Nursery, Kindergarten and Primary School in her hometown of Vientiane. Having studied in Japan in the 1970s-80s, she now lives and works in Tokyo.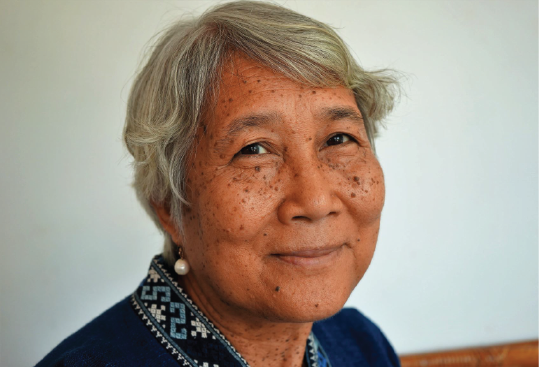 Kobayashi Fumie
Founder and Designer, CALICO, Nara and New Delhi
Born in 1973, Kobayashi Fumie is the founder and designer of CALICO LLC / CALICO: The Art Of Indian Village Fabrics, Japan. A graduate of Sophia University, Tokyo, with an MA in Journalism, she formerly worked in the media and at a consultancy firm, where she was in charge of Social Development in India. Since settling in Delhi in 2010, she has been researching textile design and history as well as current social movements. She promotes the arts and crafts of village fabrics by conveying the narrative stories behind these designs and products at workshops held in Japan and in other countries. This year she helped organise and invite master artisans and NGO staff to the Kutch Crafts and Textiles Show at Hankyu Department Store in Osaka, Japan. As both a design studio and a connection between artisans and NGOs, CALICO supports various other design activities, and also acts as an agent for selected designers and organisations, such as MAKU Textiles and LIVING BLUE.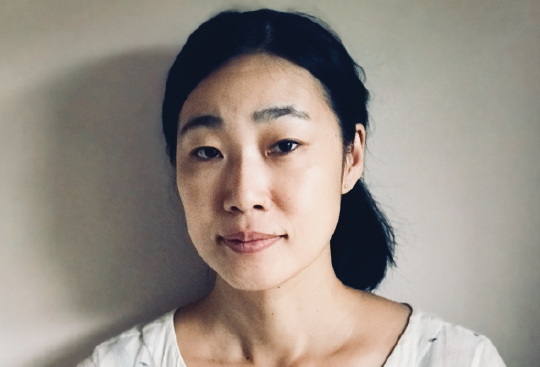 Koike Kazuko
Co-founder and Member of Advisory Board, MUJI and Director, Towada Art Centre, Towada
Born in Tokyo, Koike Kazuko graduated from the School of Literature of Waseda University. She began her writing career in the 1960s as a copywriter and fashion editor. In 1975, she coordinated the Inventive Clothes – 1909-1939 exhibition at the Kyoto National Museum of Modern Art.
Koike founded Japan's first alternative art space, the SAGACHO Exhibit Space, and served as its curator from 1983-2000. Since 2011, she has been leading SAGACHO Archives, which is devoted to reexamining and displaying art-related documents and creative works related to SAGACHO Exhibit Space.
As one of the original founders of MUJI, Koike has been on the advisory board since MUJI's establishment in 1980. She is also Professor Emeritus of Musashino Art University in Tokyo, and currently, Director of the Towada Art Centre in Northern Japan's Aomori Prefecture. Her most recently published works include Where did Issey come from? The Work of Issey Miyake (HeHe Publishing, 2017).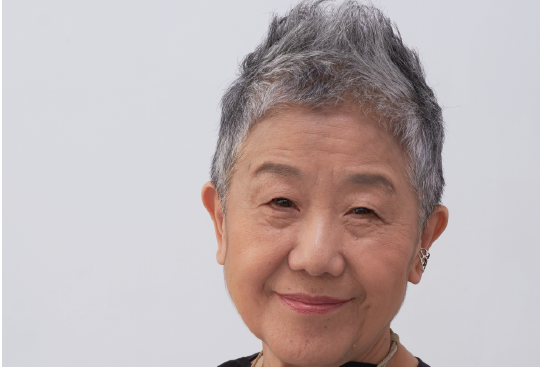 Nguyen Huyen
Founder and Coordinator, Textile Linker, Hanoi
After completing her undergraduate studies in International Economics in Hanoi, Nguyen Huyen worked for a non-governmental organisation (NGO) in 2010 in the mountainous northern Vietnamese province of Dien Bien, where she discovered a love for ethnic textiles through efforts in supporting local artisans to improve their livelihood. This experience led to her decision to undertake her Master's Degree in Social Entrepreneurship in 2012 in Liege, Belgium.
With a wholehearted commitment to contributing in her native Vietnam, Nguyen founded Textile Linker in 2017 as a not-for-profit project committed to exploring Vietnamese heritage textiles. She works closely with artisans and helps to share the inside stories of textile making, and encourage interdisciplinary collaboration in the development of the local craft and design sectors.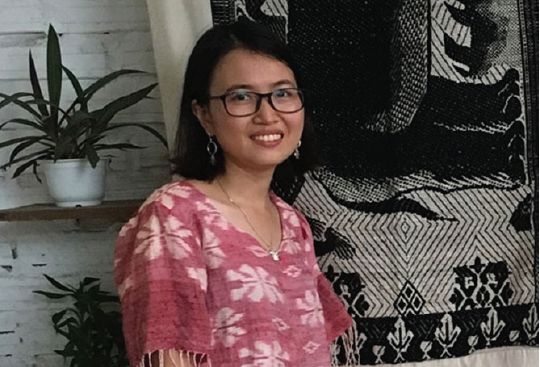 Gabriela Sanchez y Sanchez de la Barquera
Head of Creative Projects and Senior Designer, Vlisco, Helmond
Gabriela Sánchez y Sánchez de la Barquera (GSYSB) is a Mexican-Dutch designer. She was born and raised in Mexico City, and is a graduate of The Design Academy, Eindhoven. GSYSB works as a Senior Print Designer at Vlisco in The Netherlands, creating storytelling projects through textiles and drawings. Since 2017, she has been Head of Creative Projects at Vlisco, and also leads Vlisco&co.
Vlisco&co is a collaborative initiative between the Vlisco Creative Team in the Netherlands and up-and-coming young West African creative talent to share skills and visions in order to re-think possible futures both for Vlisco prints and to develop local creative industries through experimental workplace methodologies. Vlisco&co includes disciplines such as film, fashion, illustration, design, photography, and music.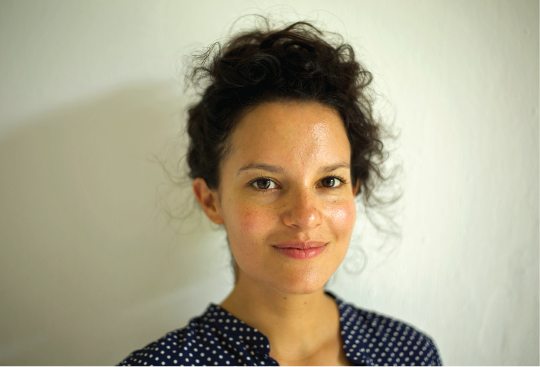 Antonia Syme
Director, Australian Tapestry Workshop, Melbourne
Antonia Syme is the Director of the Australian Tapestry Workshop (ATW) in Melbourne, Australia. Founded in 1976, the ATW has an international reputation as a world leader in the creation of contemporary hand-woven tapestries. The ATW occupies a unique position within Australia's artistic landscape as the only workshop of its kind in the country, and one of only a handful in the world. The ATW has produced more than 500 tapestries, many of which can be found in major public institutions, embassies, and private collections in Australia, and around the world.
At the heart of all of ATW's tapestries is an emphasis on collaboration between the ATW weavers, and living artists, designers, and architects. This process is vital in ensuring creative excellence and cross-disciplinary exchange. All ATW tapestries are woven in-house using the finest Australian wool, dyed onsite, at ATW's iconic South Melbourne studio by a skilled team of master weavers.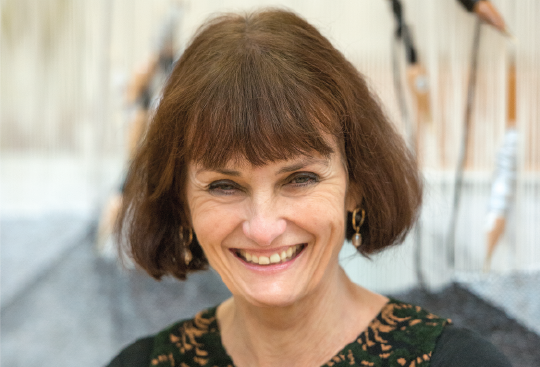 Errol van de Werdt
Director and CEO, TextielMuseum, Tilburg
Errol van de Werdt was educated in different cities in the Netherlands – Leiden, Amsterdam, Groningen and Zwolle, receiving a bachelor's degree in Museology from the Reinwardt Academy in Leiden, and a master's degree in Art History and Archeology in Amsterdam. In 2000, van de Werdt became Director of Collections and Research at the Utrecht Centraal Museum, Utrecht. Recently he started as the General Director of the TextielMuseum and TextielLab in Tilburg, and is currently the General Director and CEO of the Mommers Heritage Foundation, which includes the TextielMuseum and TextielLab, the Regional Archives, the Tilburg History Museum, and the Vincent's DrawingRoom. The TextielMuseum includes a Research Laboratory and an international Textiles Trainee programme to give talented students from all over the world the opportunity to do research, study, and develop textile prototypes or autonomous works. At the TextielMuseum, all research, study and exhibitions emphasises interdisciplinary collaborations between different fields, including design, art, fashion and architecture.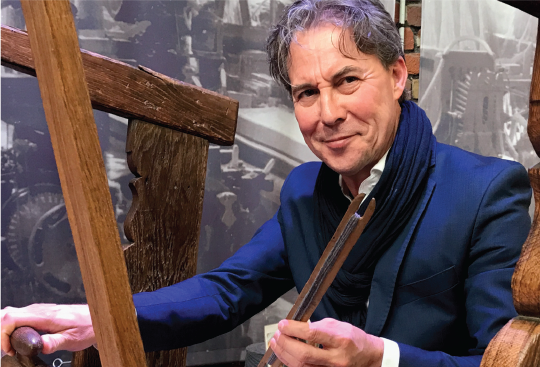 Yee I-Lann
Artist, Kuala Lumpur
Born in 1971, Yee I-Lann lives and works in Kota Kinabalu. Her art practice is to speculate on issues of culture, power, and the role of historical memory, in our social experience. Exploring such layers of meaning necessitates an extensive and multi-layered visual vocabulary drawn from research, historical references, popular culture, archives, and everyday objects. Yee graduated in 1993 from the University of South Australia in Adelaide, Australia, with a Bachelor of Arts (Visual Arts) with a major in Photography and a minor in Cinematography. She has in recent years incorporated indigenous media, such as batik, as well as bamboo, mengkuang and pandanus weaving into her artwork. Yee has exhibited extensively worldwide and her artworks are in major public, corporate, and private collections.