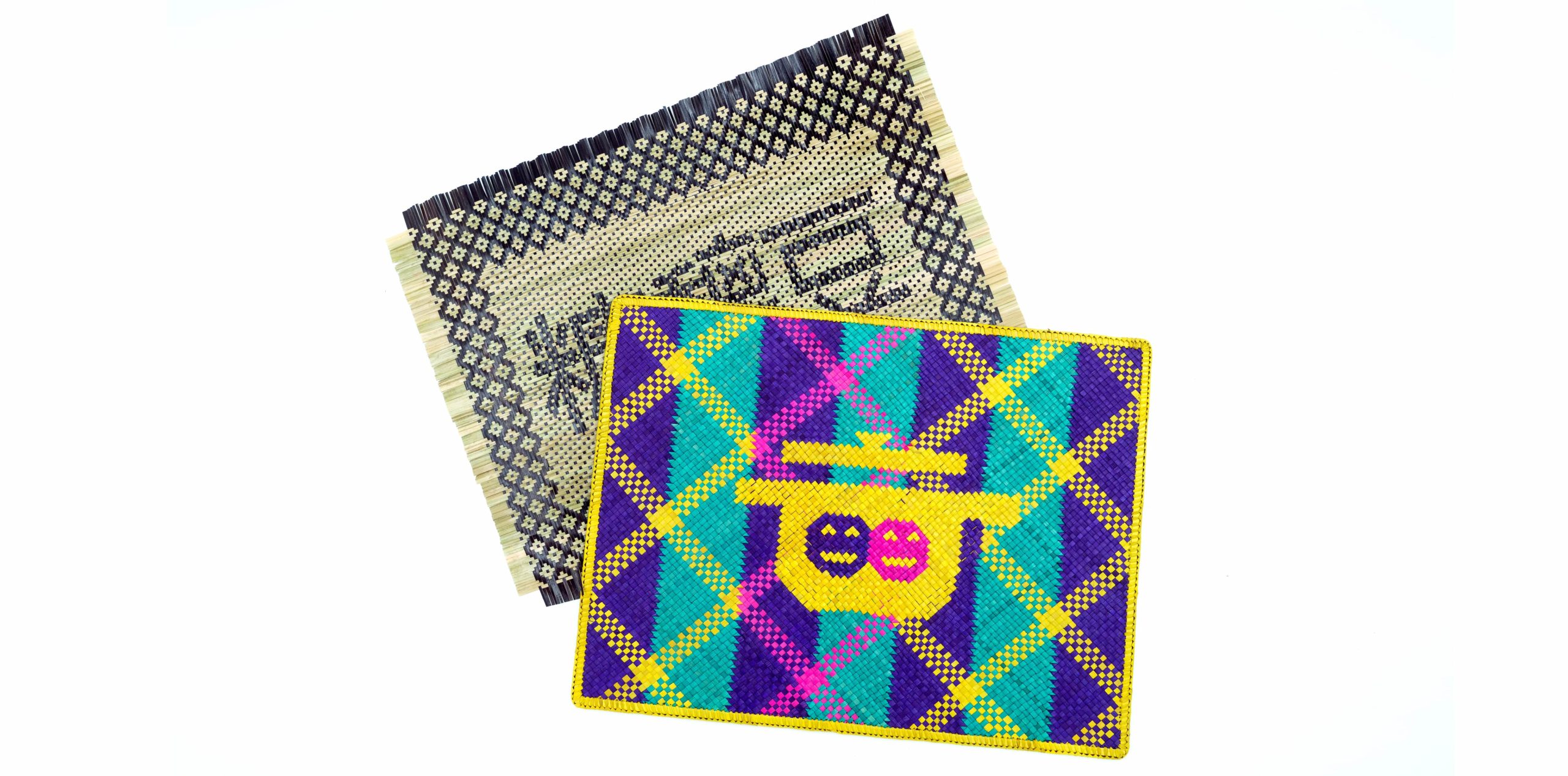 Yee I-Lann: Mini Tikar
Extending Yee I-Lann's collaboration with local weavers in the State of Sabah, Malaysia, CHAT has worked with the sea weavers of Omadal and the land weavers of Kenningau, to create this Mini Tikar. The design combines traditional weaving techniques with Hong Kong cultural elements and local idioms: tung4 lou1 tung4 bou1, meaning work and eat together; sharing the fruits of labour and tong4 ci1 dau2, meaning inseparable like beans in molasses.
CHAT Originals Mini Tikar (tikar meaning 'mat' in Malaysian language) is inspired by the local Sabah experience of living life on a mat. Combined with Hong Kong's idioms that share their themes of food, family and social experience, CHAT hopes these Mini Tikars will bring resonance to the weavers' experiences. This collaboration mirrors I-Lann's artistic practice and support towards preserving local cultures and environment by offering work to weavers during the COVID-19 pandemic.
The two designs:
1. Tung4 Lou1 Tung4 Bou1: Multi-colour Pandanus Mini Tikar
2. Tong4 Ci1 Dau2: Monochromatic Bamboo Mini Tikar
HKD$440

CHAT Shop:

Shop G01A , The Mills,
45 Pak Tin Par Street, Tsuen Wan