Francesca Bray
Professor of Social Anthropology, The University of Edinburgh. Francesca Bray is a historian of science, technology and medicine in imperial China, trained in Chinese studies and anthropology. As an anthropologist, Bray is fascinated by the macro- and micro-politics of technologies, past and present. She has specifically looked at how technology has expressed and shaped gender roles throughout Chinese history. In Technology and Gender: Fabrics of Power in Late Imperial China (1997) and Technology, Gender and History in Imperial China (2013), Bray demonstrates how gender principles were woven into the very fabric of the Chinese empire, from cosmology and ideologies of rule to the material foundations of the state and the everyday practices of the domestic sphere.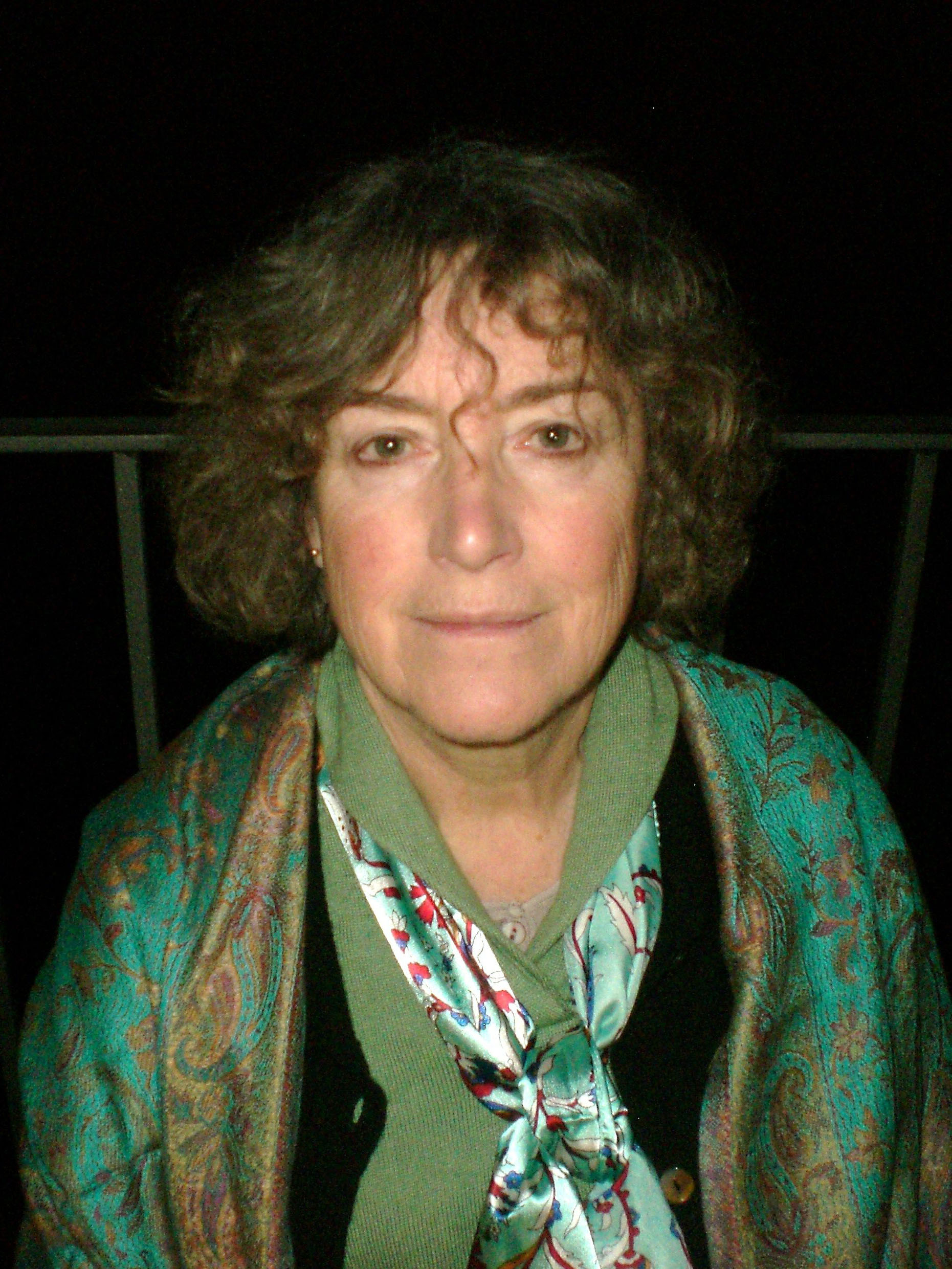 Ingrid Chu
Ingrid Chu is a curator and writer based in Hong Kong with experience at leading museums and non-profit art organisations as Asia Art Archive, Hong Kong; Creative Time, New York; The Noguchi Museum, Long Island City; The Power Plant, Toronto; the CCA Wattis Institute for Contemporary Arts and the San Francisco Museum of Modern Art, San Francisco.
Chu's reviews, interviews, and articles have been featured in international contemporary art and culture publications including Afterall, frieze, Kaleidoscope, Kaleidoscope Asia, Performa Magazine, TimeOut New York, Walker Art Center Magazine, Yishu, and others. Chu was a 2012 Creative Capital | Warhol Foundation Arts Writers Grant Program Art Writing Workshop participant, and she is currently co-curating 'The Editorial', a programme on independent art publishing in Asia with Kit Hammonds/ Vernacular Institute as part of the Taipei Biennial 2016.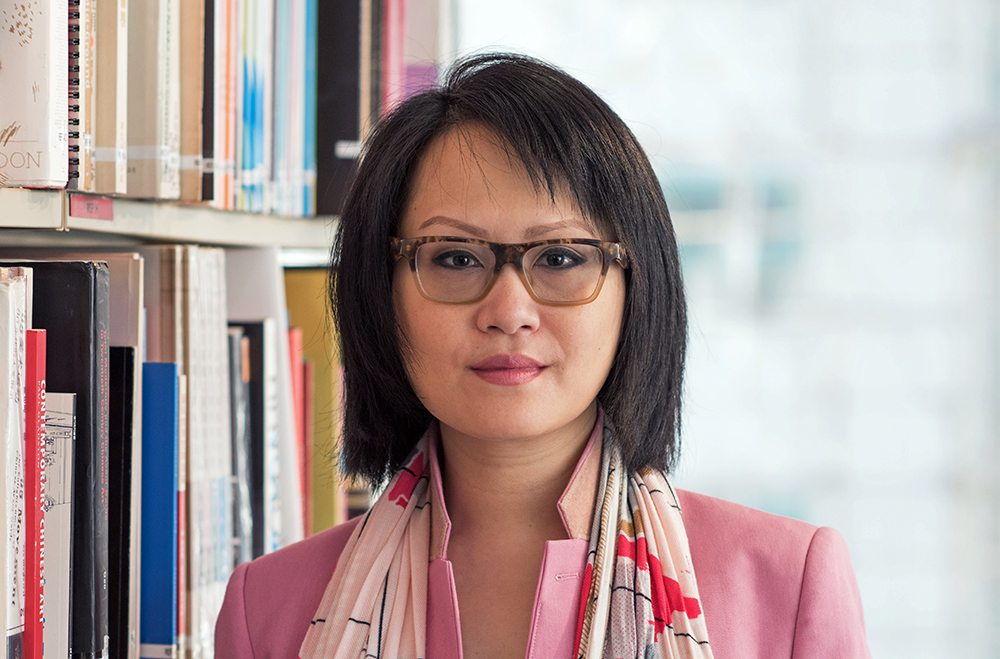 Janis Jefferies
(Professor, Goldsmiths, University of London, UK)
Janis Jefferies is an artist, writer and curator. She is Professor of Visual Arts at Goldsmiths, University of London, also working with early career researchers and with developing practice research. She trained as a painter (Sheffield School of Art, Maidstone College of Art and Camberwell College of Arts and Crafts) and in woven construction (Poznan Academy of Fine Arts, Poland) under Magdalena Abakanowicz. Jefferies is a pioneer in the field of contemporary textiles within visual and material culture and has been widely exhibited and published. Her areas of expertise lie at the intersection of arts and technology (textiles, performance, sound, and publishing).
She was one of the founding editors of Textile; The Journal of Cloth and Culture and co-editor of the first Handbook of Textile Culture (with Diana Wood Conroy and Hazel Clarke) for Bloomsbury Academic, and a contributor to TEXTILE: Crafting Community in 2016.
Jefferies was co-curator of the first Hangzhou Triennial of Fibre Art in China in 2013 and an exhibitor in 2016.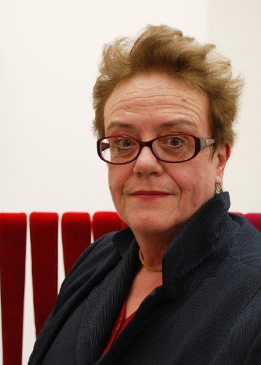 Kinor Jiang
Associate Professor of the Institute of Textiles and Clothing, The Hong Kong Polytechnic University; Member of the China Arts and Crafts Association; Member of the standing committee of Fiber Art Association of China; and Fellow of the Royal Society of Arts. Jiang's research focuses on technologies of physical and chemical treatments of textiles, he has been devoted to innovative fashion and textile designs. He has achieved breakthroughs in research on decorative and functional textiles and their usages in fashion design, which have opened new routes in improving textile functions and enhancing apparel aesthetics. Jiang also devotes his time to textile and fashion design curations. He holds Chairman of ITC Fashion & Textile Resource Centre and The Fashion Gallery, and is curator in the Shenzhen Modern Design Museum and China National Silk Museum.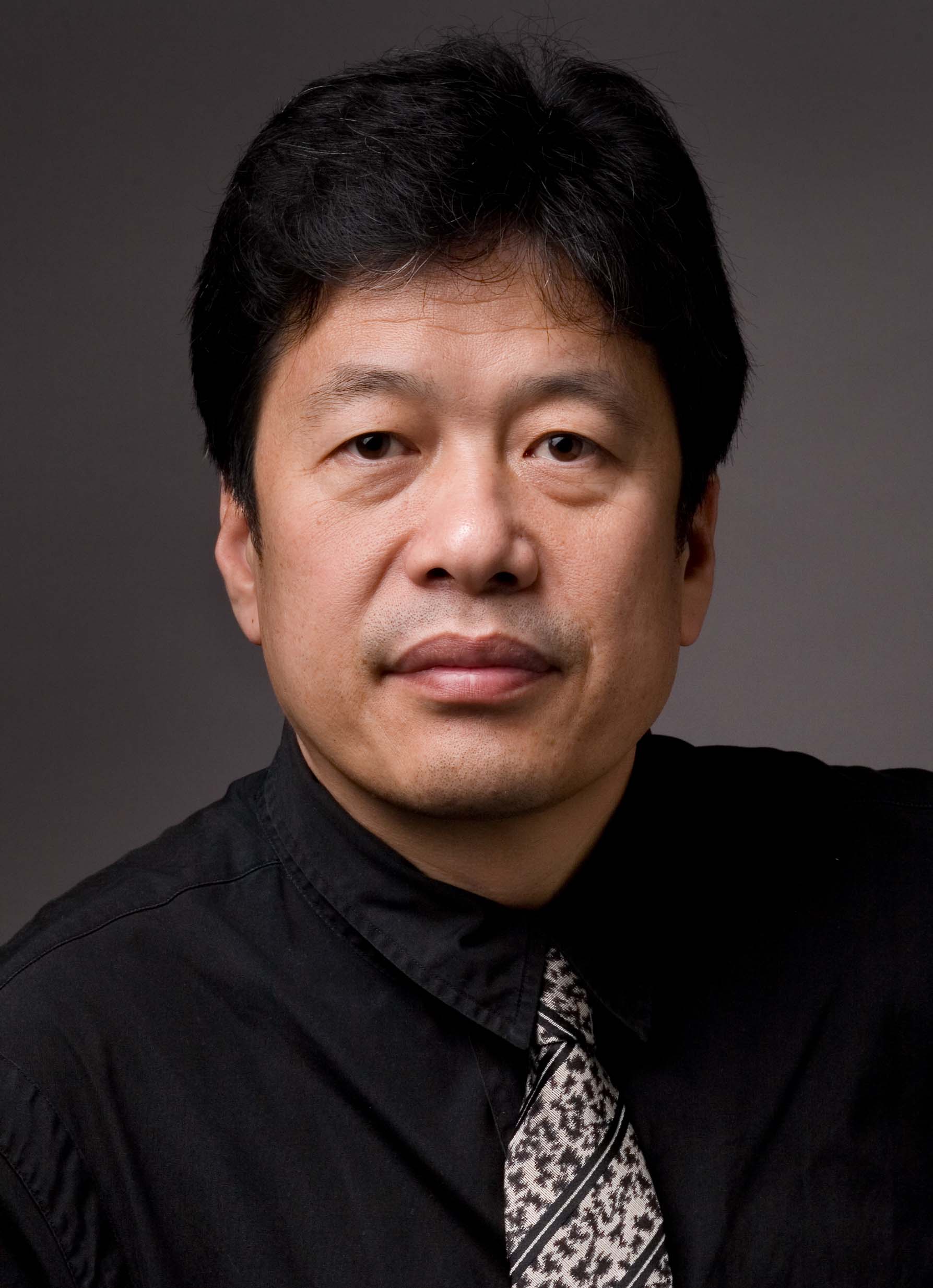 Edwin Keh
Edwin Keh is the CEO of the Hong Kong Research Institute of Textiles and Apparel (HKRITA). He is also part of the Faculty at the Wharton School, University of Pennsylvania and The Hong Kong University of Science and Technology, where he teaches supply chain operations. Until April 2010, Edwin was the SVP COO of Wal-Mart Global Procurement. Prior to Wal-Mart, Keh managed a consulting group that has done work for companies regarding supply chains, manufacturing, and product design. The group also did work for non-profit organisations and charities. Edwin co-founded the Consortium For Operational Excellence in Greater China (COER GC).
Keh had a career as senior executive with several US consumer goods and retail companies. He was the Managing Director of Payless Shoesource International, Donna Karan International, and Country Road Australia. He also worked for the United Nations High Commission for Refugees.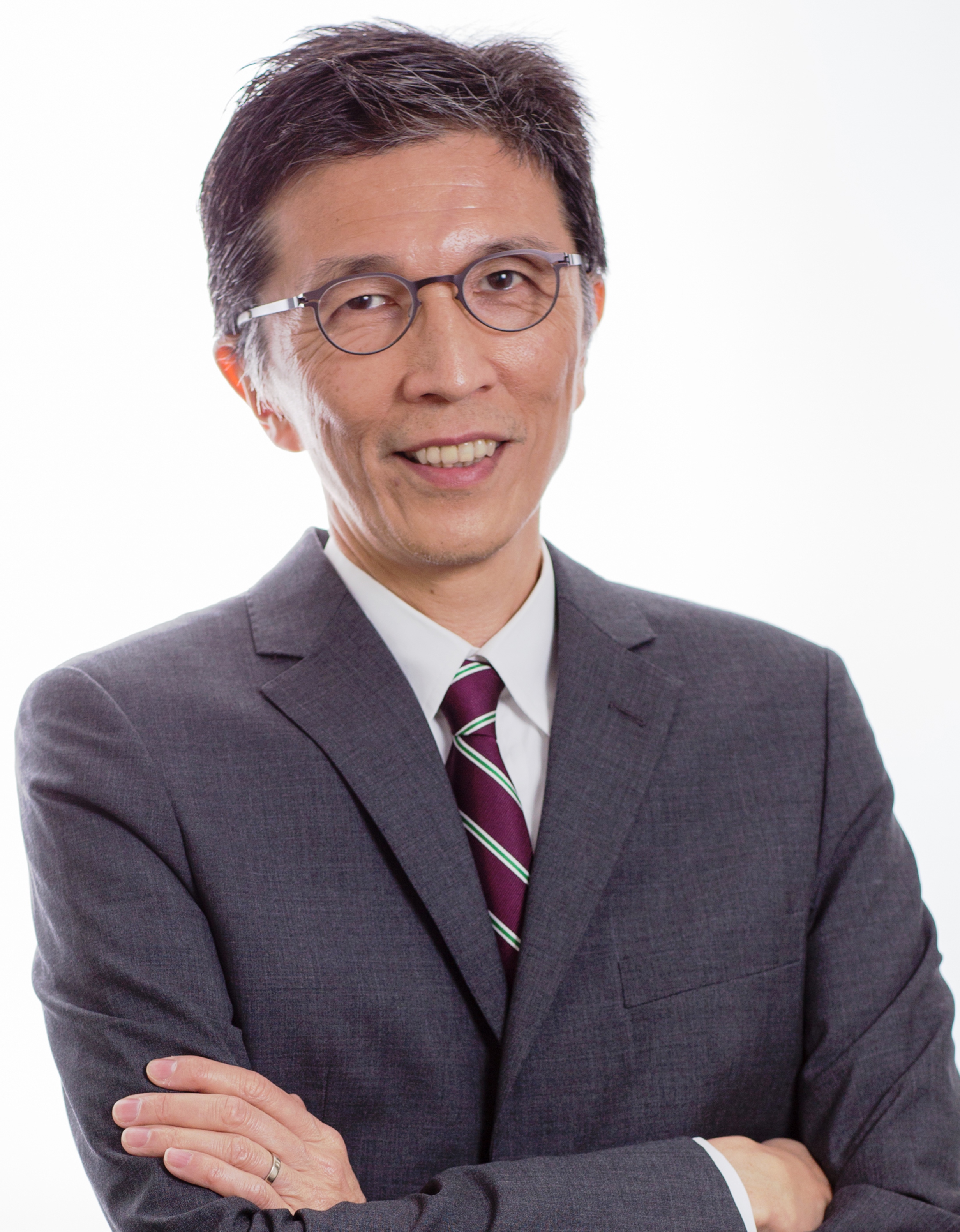 Wessie Ling
A trained cultural historian and artist who uses academic writing and visual art practice to address issues in fashion. The discourse of cultural identities in the production of fashion and the cultural property of fashion are common themes in her work. Author of Fusionable Cheongsam (2007), she has written widely on the socio-cultural revolution of the Chinese dress, through which she has dissected the material culture in China.
Current projects include an edited volume on Making Fashion in Multiple Chinas: Chinese Styles in the Transglobal Landscape (2017, IB Tauris), a guest issue on 'Hyper-Text)(ile)s: Transnational Networks in Fashion Exchange' in Textile The Journal of Cloth and Cultures, and a special issue on Inter-East Asian Fashion Production for the journal Visual Anthropology. A Reader in Fashion Practice at Northumbria University and a practicing visual artist, she uses text, audio and installations to address the soft power of fashion. She is currently a Visiting Scholar at the University of Hong Kong.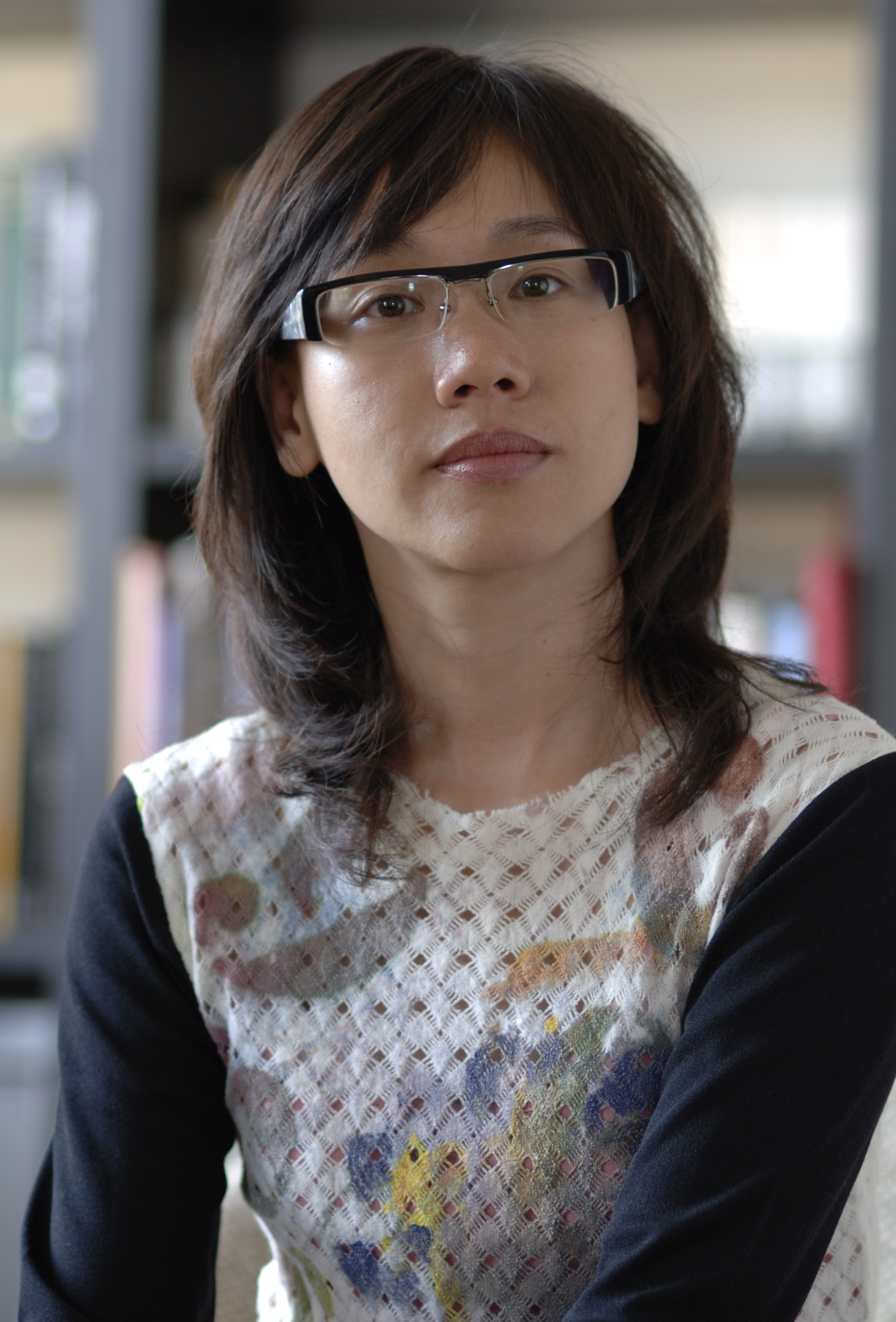 Liu Xiao
Curator of the Second Hangzhou Triennial of Fibre Art in 2016, co-curator of the 'Social Factory: The 10th Shanghai Biennale' in 2014, and curator of the 'Resolution Power' exhibition in West Bond 2013: A Biennial of Architecture and Contemporary Art. Graduating from the Institute of Contemporary Art and Social Thoughts in China Academy of Art, Xiao – a former researcher in the Guangdong Museum of Art – has in recent years been deeply involved in large-scale academic exhibitions and the West Bond Biennial of Architecture and Contemporary Art.
In addition to organising numerous exhibitions, Xiao also helped publish several books including Farewell to Post-Colonialism and related series (2008-2012), Rehearsal (2010), Ho Chi Minh Trail (2010), Reactivation: the 9th Shanghai Biennial (2012), The Academy of Reciprocal Enlightenment Series (2012), and Social Factory: the Tenth Shanghai Biennial (2014).
Anne Marr
Currently the Course Leader for the BA of Textile Design at Central Saint Martins, as well as Deputy Director of the Textile Future Research Centre (TFRC), both based at the University of the Arts London. Marr's research is based around the socio-cultural context of textiles, particularly the area of Urban Fabric, exploring understandings and boundaries of different textile-based approaches to respond to societal or urban needs and to create more empathetic communities.
Recent projects such as 'Threads and Yarns', supported by the Wellcome Trust, investigate the connection between materials and society in order to develop sustainable socio-responsive textiles that empathise with urban experiences and promote local ownership and community engagement. In her work, Marr aims to stimulate social innovation as well as push the boundaries of pattern and material design.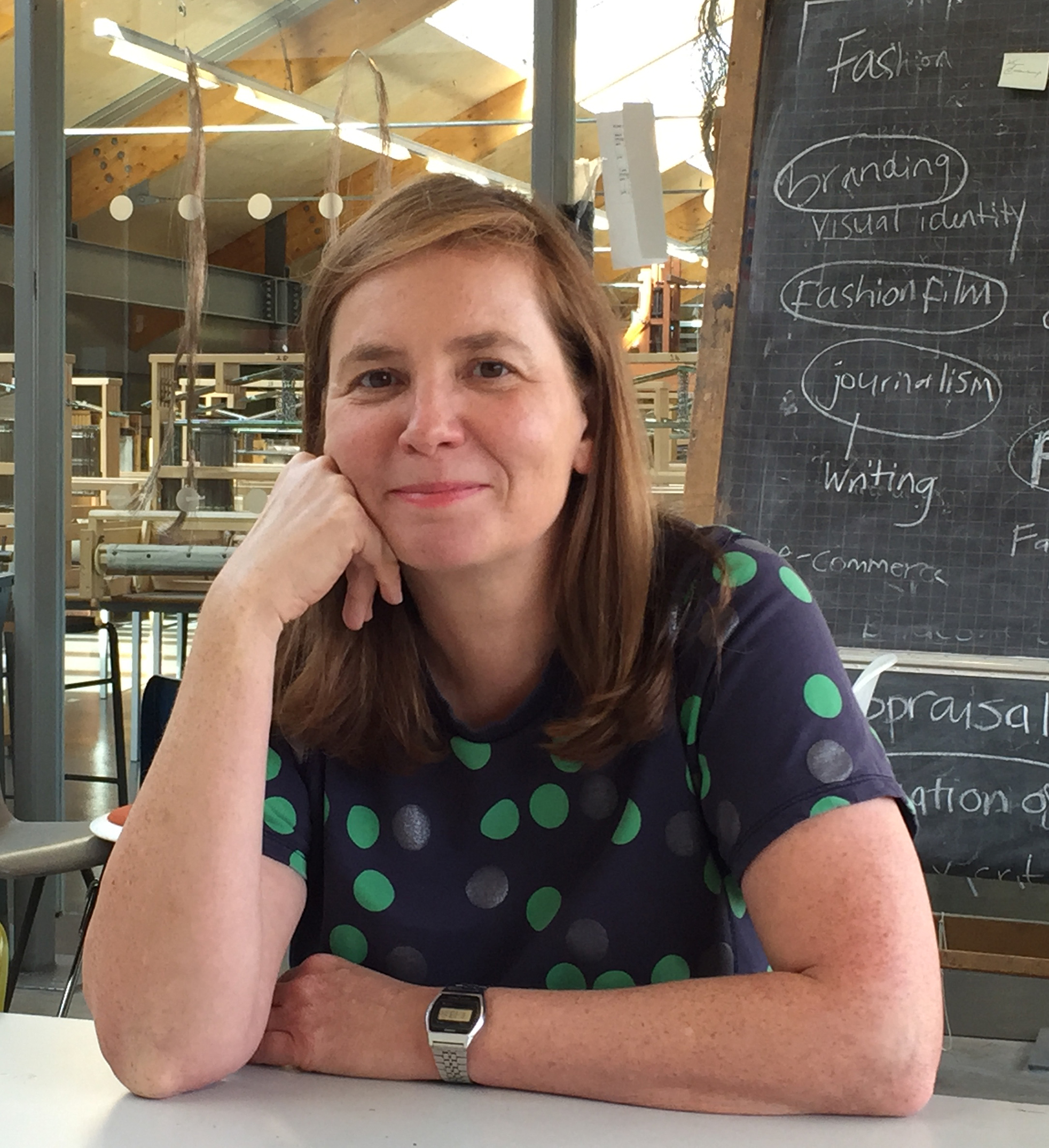 Pamela Parmal
Pamela Parmal began work at the MFA in 1999 as Associate Curator, became Curator and Department head in 2004 and was appointed Chair of the David and Roberta Logie Department of Textile and Fashion Arts in 2014. She oversees an encyclopaedic collection of textiles and dress, the highlights of which include Peruvian textiles, Japanese costumes, 18th century European and American embroideries, and cashmere shawls.
She has curated a number of exhibitions including 'Fashion Show: Paris Collections' in 2006; 'The Embroideries of Colonial Boston' in 2012; and '#techstyle' in 2016. Parmal received a Masters Degree from the Fashion Institute of Technology in New York City. The University of Wisconsin granted her BAs in Art History and French. Before taking her position at the MFA, she worked as Assistant and then Associate Curator for the Museum of Art, Rhode Island School of Design where she served as co-project director during the planning stages for the NEH funded exhibition and catalogue, 'From Paris to Providence: The Tirocchi Sisters Dressmaking Shop', and curated the exhibition 'Geoffrey Beene', for which she also wrote the accompanying catalogue.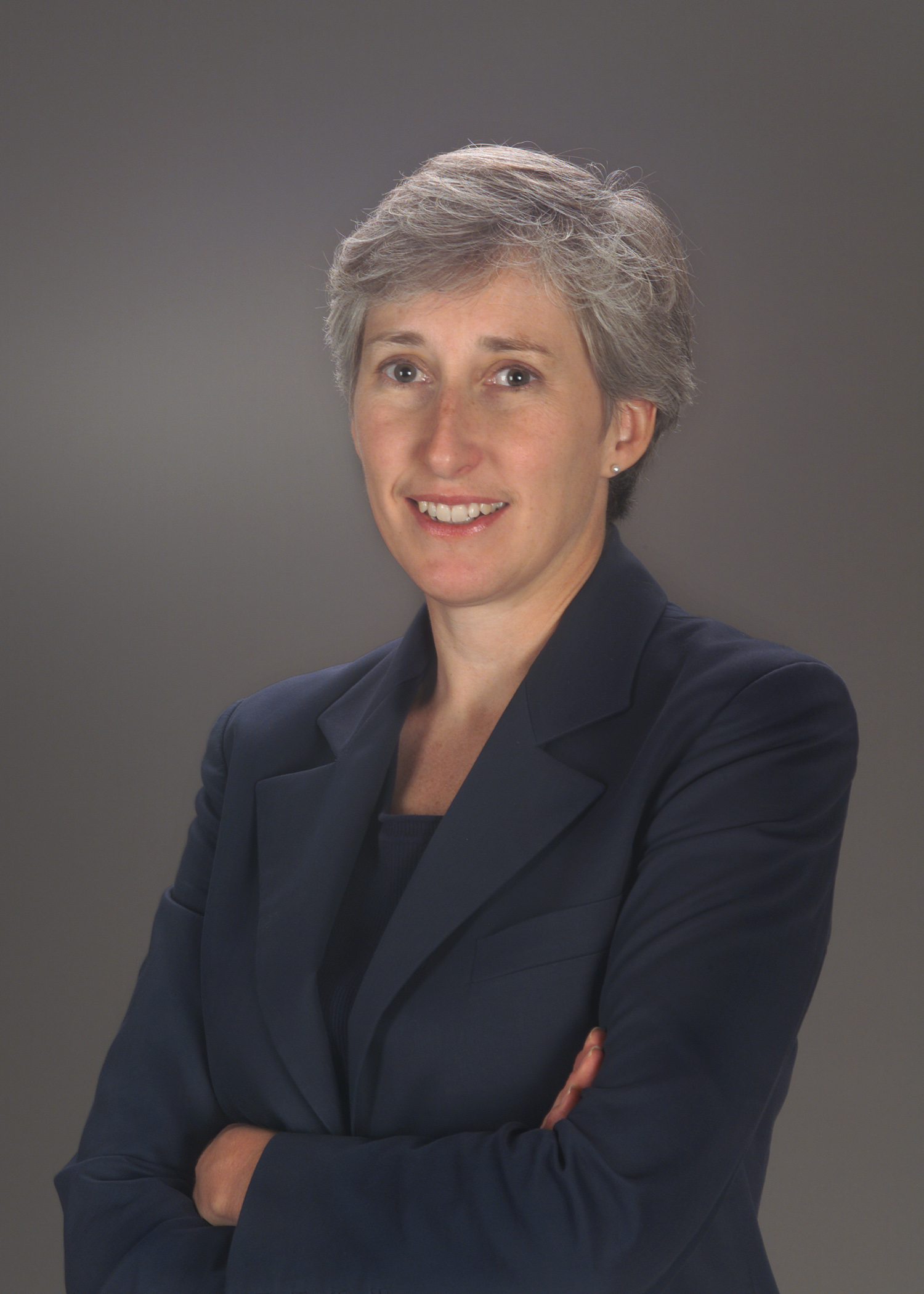 Sputniko!
A British/Japanese artist who creates machines, robotics, music and videos exploring issues surrounding technology and pop culture. A graduate of London's Royal College of Art, Sputniko!'s graduation piece "Menstruation Machine—Takashi's Take" (2010), a device simulating bleeding and pain to mimic that of menstruation in order to allow men to understand the experience, was the first of her projects that caused ripples in the contemporary art scene and was just months later exhibited at the Museum of Contemporary Art Tokyo. Since then, Sputniko! has continued to produce playful cross-boundary work examining the technology of everyday life, and has presented her film and installation works internationally in museums such as New York MoMA and the Museum of Contemporary Art Tokyo. In 2016 she created her first permanent art pavilion at Teshima Island in Benesse's Naoshima Artsite for the Setouchi Art Triennial.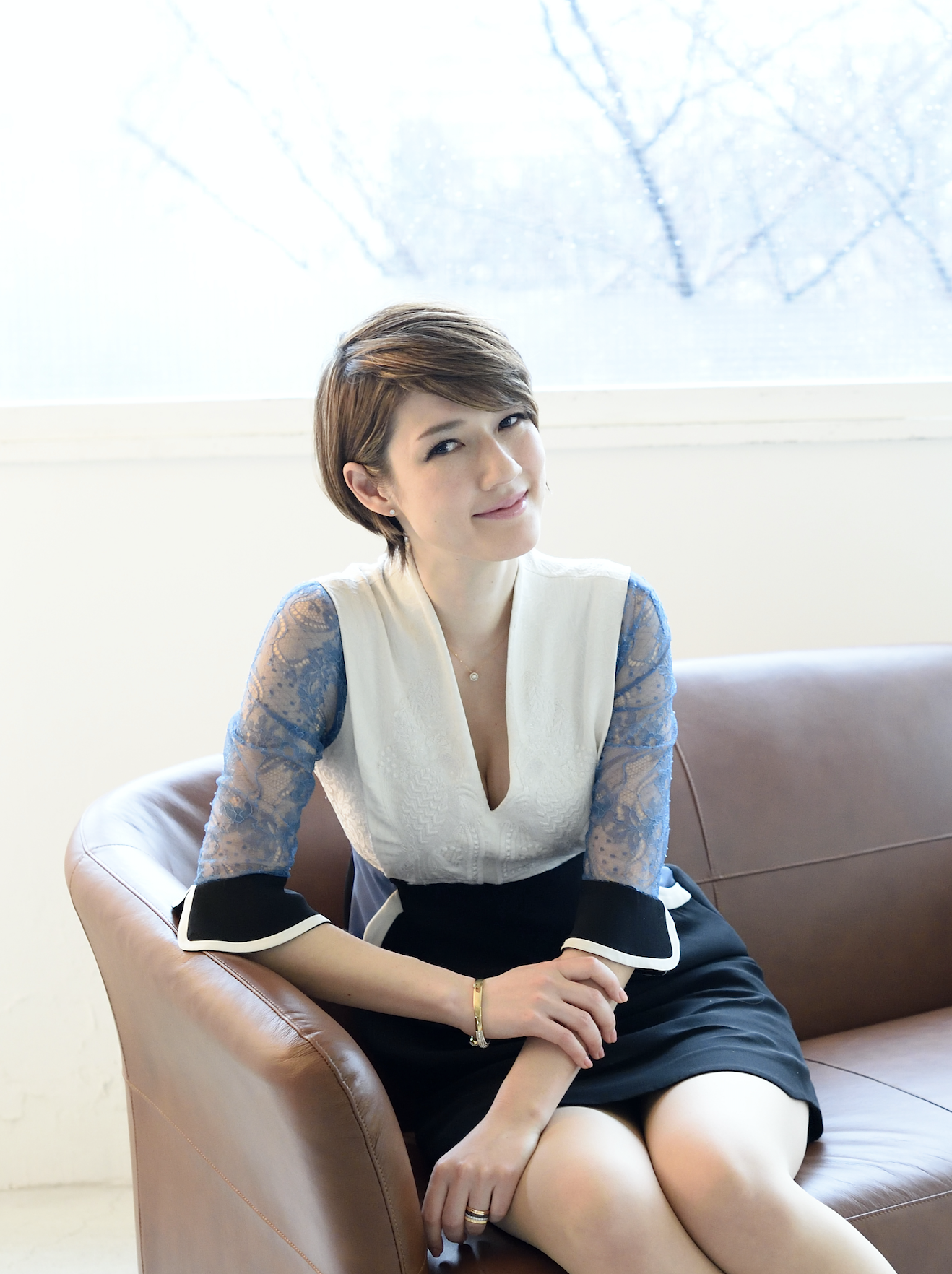 Takahashi Mizuki
Takahashi Mizuki is the current Executive Director and Chief Curator of Centre for Heritage, Arts and Textile. She completed MA History of Art from both Waseda University, Tokyo and The School of Oriental and African Studies, University of London.
After serving as a founding curatorial member at Mori Art Museum in Tokyo from 1999-2003, Takahashi worked as senior curator at Contemporary Art Center, Art Tower Mito and realised numerous transdisciplinary exhibitions addressing various artistic forms including manga, film, fashion, architecture, performance and contemporary art.
Takahashi was a research fellow at Central Saint Martins, The University of the Arts London from 2015 to 2016. She curates, writes and gives lectures extensively in Asia and Europe.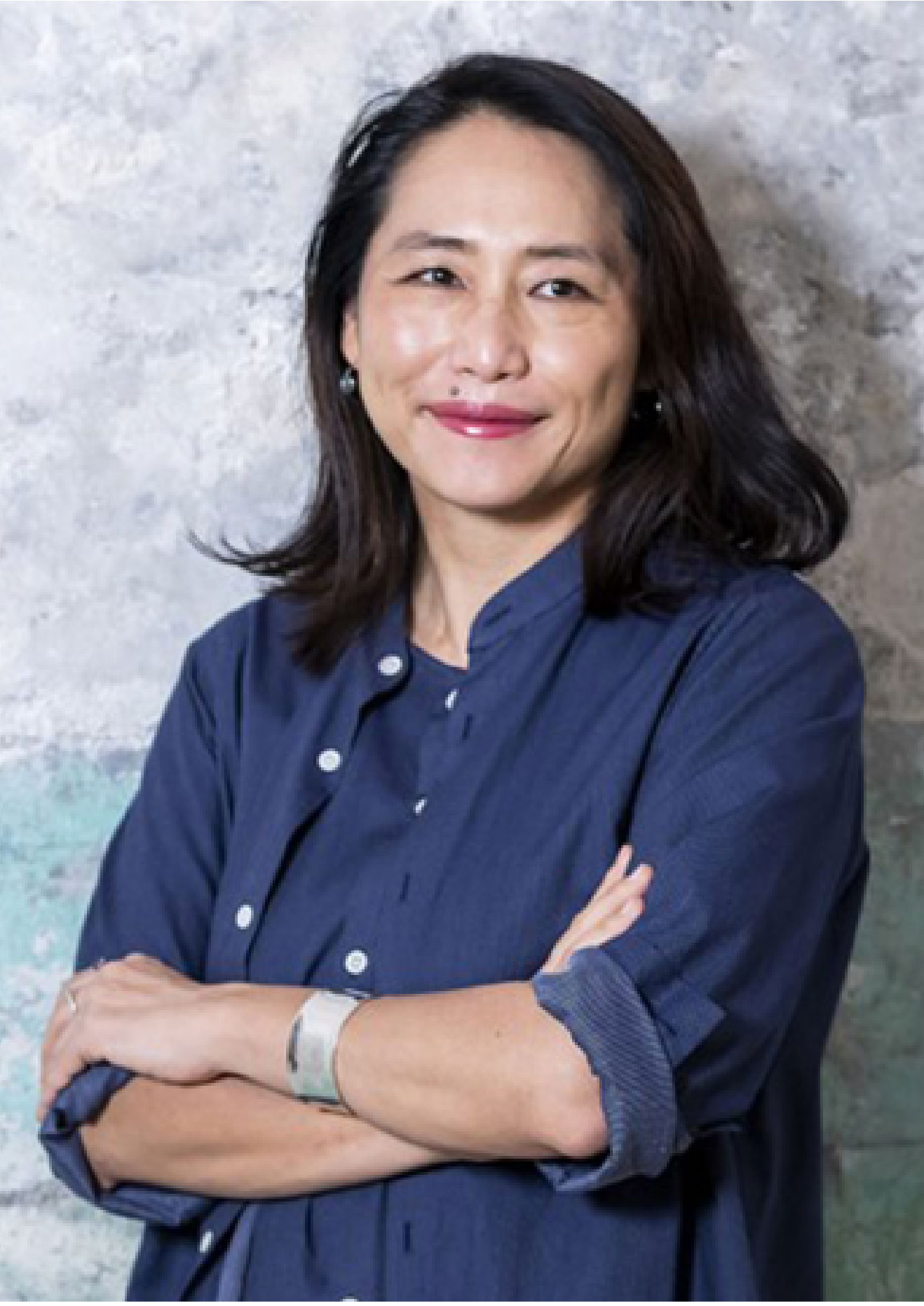 Reiko Sudo
Professor at Tokyo Zokei University and Design Director of Nuno Corporation of Tokyo, an innovative textile company in Tokyo, Japan. Nuno is internationally known for interweaving traditional techniques and aesthetics with new technologies. Experimenting with various materials from silk to metal, Sudo has been concerned with the recycling and upcycling of textiles and the environmental effect of textile production. She has participated in numerous group shows worldwide and has been the focus of exhibitions in Japan, Iceland, the UK and the US, and her works are represented in the permanent collections of many institutions including the Museum of Modern Art, New York; the Victoria & Albert Museum, London; and the Tokyo National Museum of Modern Art Craft Gallery.