Lam Tung Pang
Hong Kong born, and currently lives and works in Hong Kong.
Lam's works are mostly related to specific situations in collective memory and social contents. Though he paints in the style of Chinese landscapes, Lam does not try to embrace the classical cultural tradition. On the contrary, his oeuvre demonstrates how he oscillates between one aesthetic to another and integrates the different contradictory fluxes of a society in constant movement – journey and landscape are essential as passages between places and times, memories and dreams.
He has works in throughout private and public collections including Hong Kong Museum of Art, M+ Museum, K11 Foundation, The White Rabbit Collection, Kadist Art Foundation and Deutsche Bank, as well as public art commission work found in the Grand Opening of Tai Kwun, MTR, Hong Kong Legislative Council, New World Development Ltd and Art Promotion Office, Hong Kong.
He was awarded Hong Kong Arts Council Scholarship and the Asian Cultural Council Fellowship to live and work in London and New York respectively. In 2012, he was awarded Asian Cultural Council Fellowship and the outstanding contributions to the development of culture and arts by The Secretary for Home Affairs, Hong Kong.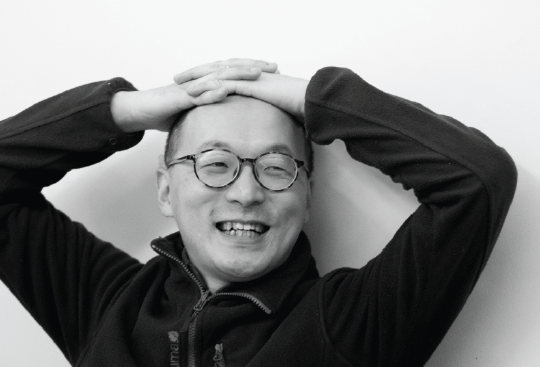 COLLECTIVE
COLLECTIVE is an International Architecture Studio practicing Architecture, Interiors and Urban Design. We are research and narrative driven; we insist on Clarity, Beauty and Function.
Building on convergence and a 'collective' of diverse merits, COLLECTIVE engages design with our team's wide spectrum of specificities and expertise, also with collaborators world wide in various disciplines, challenging the status quo of the "named" architecture office.
While COLLECTIVE remains dedicated to the realization of Architecture, we also engage in areas beyond the traditional boundaries of the built; driven by curiosity and entrepreneurship, we also investigate and practice in Academia, Preservation, Scenography, Exhibition Architecture, Curation, Graphics, Experiential Art and Cultural Analysis.
The directors have previously practiced closely with various international architecture offices including those of Pritzker Prize winning studios of Rem Koolhaas/OMA and Herzog & de Meuron.
COLLECTIVE is a team with an international background from Asia, Europe and North America. We are globally oriented and strongly rooted in Asia.