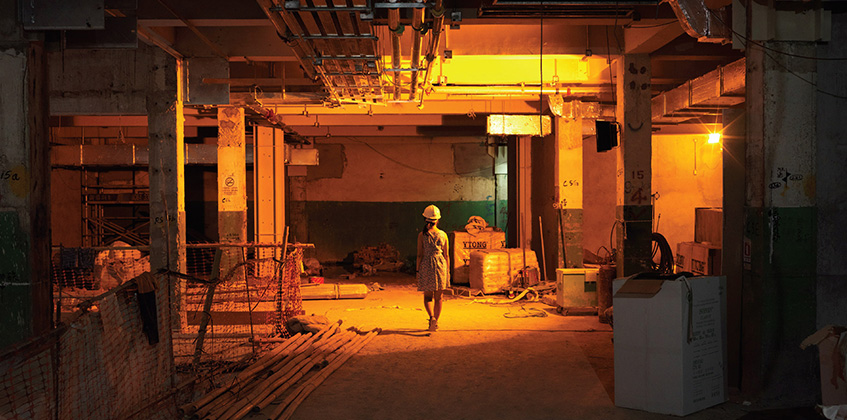 (In)tangible Reminiscence
Textile and clothing mediate between past and present, transmitting sunken memories through texture. Revisiting personal and collective memories of Hong Kong's textile and fashion industry, the three artists recall the obsolete process of modernisation of the industry by stimulating sensuous and emotional appreciation of fabric of memories through their new works.
Jung's new video work is based on the story narrated by an elderly Chinese woman who migrated from Shanghai to Hong Kong in the 1950s and worked in textile industry for many decades. While Iwasaki represents the dramatic transformation of Hong Kong's landscape with sculpture made of cotton, Lai's spatial installation portrays the memory of retail experience in Hong Kong's 1990s.
Migrants, industrialisation and shopping experience – depicting the events of textile and fashion industry, (In)tangible Reminiscence presents a broad spectrum of subject matters and forms that collective textile memories can evoke.