Iwasaki Takahiro
Born in 1975 in Hiroshima, Japan. Based in his home city, Iwasaki has made miniature landscapes out of common items such as towels, cleaning brushes and bookmarks. Many of his works were inspired by the history of Hiroshima city that was rapidly reconstructed after its destruction by A-bomb dropped in 1945. Reflecting the devastation and recovery of Hiroshima, Iwasaki has been aware of fragility and transformation of modern urban landscape.
His recent solo exhibitions include "Turned Upside Down, It's a Forest", Japan Pavilion in the 57th Venice Biennale, Venice, Italy (2017) and "In Focus", Aron Gallery, Asia Society, New York (2015). His works are in the collections of international institutions such as Kadist Art Foundation, San Francisco, USA; Mori Art Museum, Tokyo, Japan; National Gallery of Victoria, Melbourne, Australia; and Queensland Art Gallery, Brisbane, Australia.
Jung Yeondoo
Born in 1969, Jung is based in Seoul, South Korea. Using various cinematic configurations for his photographic and video works, Jung explores the border between fiction and reality. Through the memories and dreams narrated by common people, Jung highlights the distinctive moments of anonymous individuals in modern history. Jung was invited to present at established institutions such as MoMA, Asia Society in New York and National Museum of Modern and Contemporary Art in Gwacheon, South Korea, and participated in numerous biennales including Venice, Gwangju and Shanghai. His works are in the collections of numerous international museums such as The Museum of Modern Art, New York, USA, National Museum of Contemporary Art, Gwacheon, South Korea, and St. Louis Art Museum, St. Louis, USA.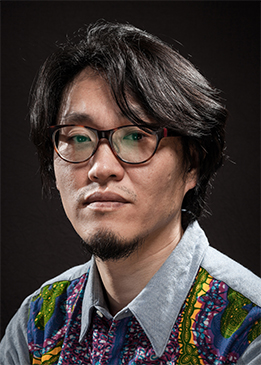 Sarah Lai
"Born in 1983, lives and works in Hong Kong. Lai has explored to translate various unique textures into different forms and media. The subjects in her paintings and installations are seemingly banal and mundane, however, she carefully depicts the power, politics and historical narratives behind these ordinary objects.
Lai's recent exhibitions include "Interval in Space" hosted by Osage Art Foundation, Hong Kong (2017); "Let the night breeze send away yesterday's dreams" at Surplus Space, Wuhan, China (2017); "Against the Light: Sampling in Two Cities" at FY Foundation in Shenzhen, China (2017); "In Stasis", Para Site in Art Basel Hong Kong, Hong Kong (2015) and "Spotting the Light onto a Light", Gallery EXIT, Hong Kong (2013). Her work is in the collection of Hong Kong Museum of Art."