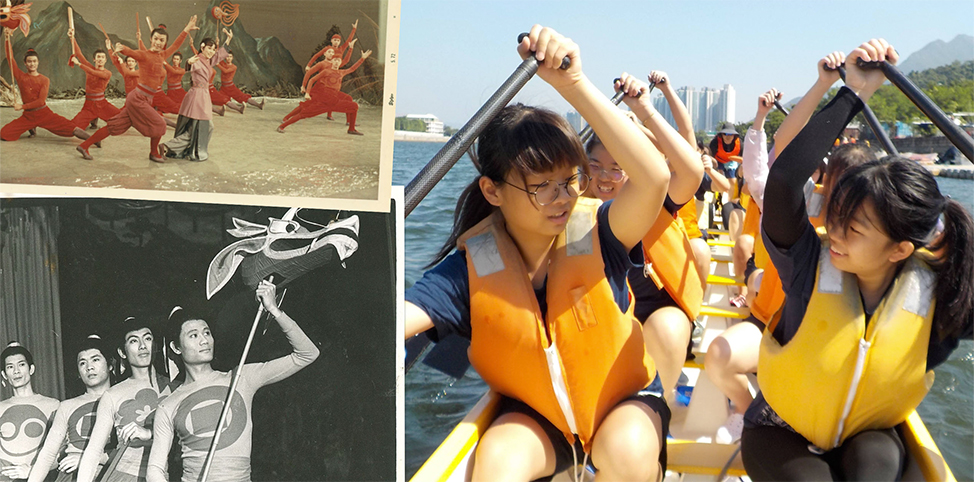 Paddle Forward: Dragon Boating with Pai Niang Niang
Follow the athletes and celebrate Tuen Ng Festival with dragon boating!
In 1972, Hong Kong cultural pioneer Rebecca Pan produced Pai Niang Niang, the city's first musical in the Chinese language which glorified the indomitable and courageous, kind and persistent, gentle yet fearless eponymous central figure of the Chinese folklore classic 'The Legend of the White Snake'.
In the musical, one of the most iconic scene of The Flooding of Jin-Shan takes place during the Tuen Ng Festival. On this occasion, the students from Madam Lau Kam Lung Secondary School Of Miu Fat Buddhist Monastery's all-female dragon boat team will showcase a series of dragon boating techniques and rowing workouts to celebrate their remarkable perseverance in the traditionally male-dominating sport. Join us for a rowing machine experience with the photo opportunity with a traditional dragon boat. 
Language: Cantonese