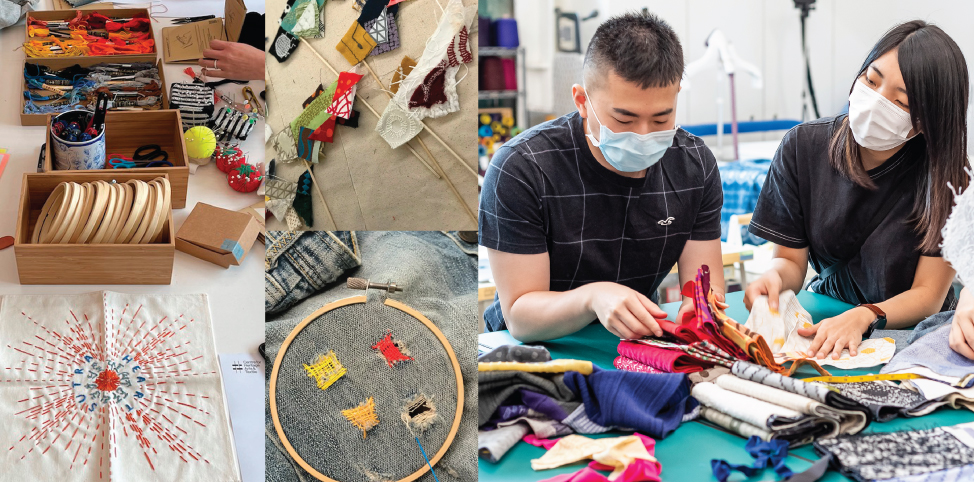 Making Thursdays: Sew Much Fun!
CHAT Lab is a unique making space where artists and makers collaborate with a team of experts to develop textile-related creative projects. During CHAT's Winter Programme, CHAT Lab will open to the public as a space for making and learning on the first and third Thursdays of each month.
During Making Thursdays sessions, budding makers can consult with CHAT's textile expert and make use of the sewing facilities (including cutting table, 3 industrial sewing machines, an overlock machine, industrial irons) for 4 hours per session.
Each participant is welcome to bring their own sewing projects. A variety of making kits, including Decorative Mending, NUNO Scarves and NUNO Tote Bag, will be available for purchase for Making Thursdays sessions as well.
Experience level: This activity is better suited for participants with some sewing experience but welcomes beginners as well. Suitable for participants aged 16 or above.
Please refer to Special Arrangements for the latest access and entry requirements.