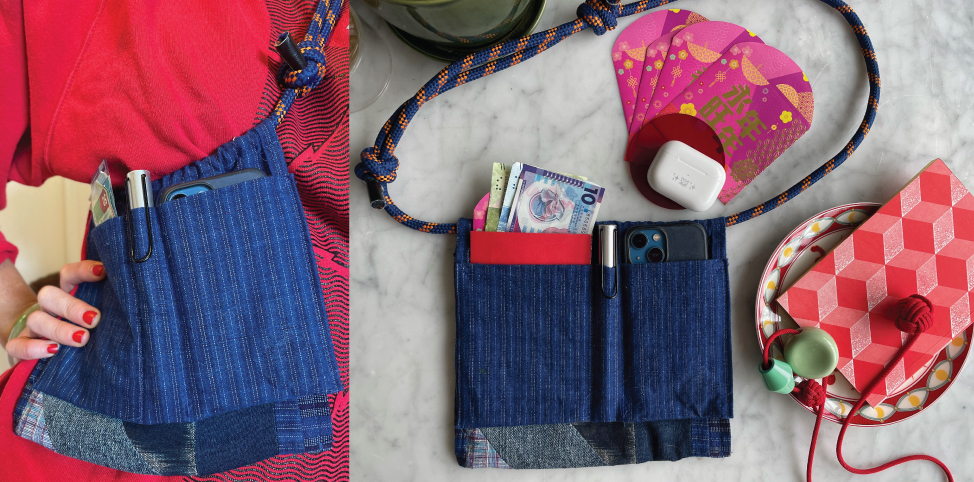 Make Your Own Waist Pouch of Fortune
Ready for a season of family gatherings, delicious food and collecting some laisee packets?
Come make a versatile bag by upcycling your favourite textile swatches! Participants will develop a textile patchwork full of stories that can easily be converted into a waist pouch.
During the workshop, participants will learn patchwork and sashiko embroidery, heat transfer techniques and machine sewing skills to create a highly bespoke and creative design.
This activity is suitable for families and couples to create a meaningful item together for daily use.
Experience level: No prior experience is needed. Suitable for children aged 10 and above. Children under 12 should be accompanied by an adult.
Materials needed: All materials will be provided. Participants are welcome to bring their own fabric swatches to incorporate into the design.
Please refer to Special Arrangements for the latest access and entry requirements.