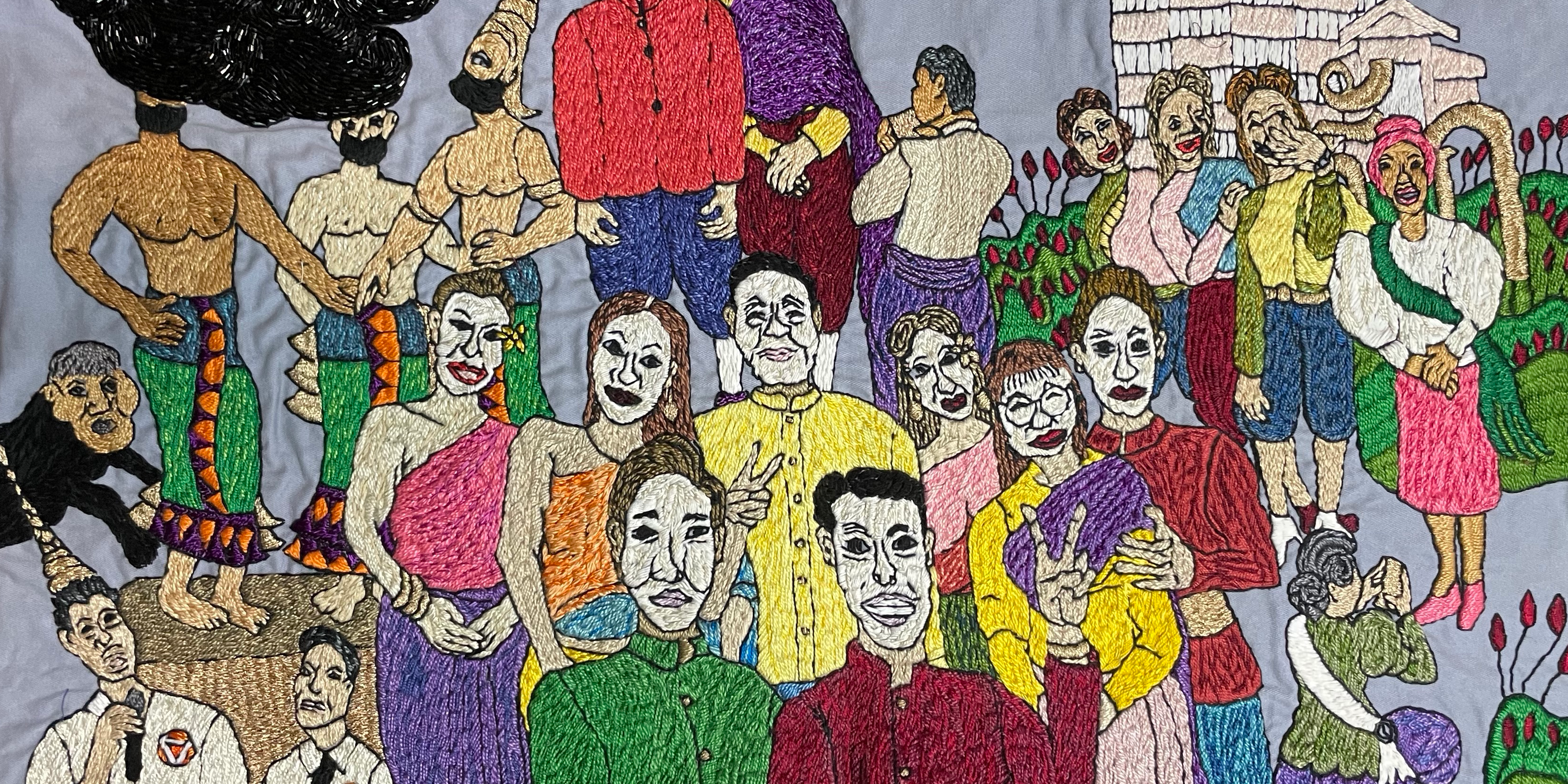 Jakkai Siributr: Everybody Wanna Be Happy
In Winter Programme 2023, CHAT hosts the solo exhibition of acclaimed Thai contemporary artist, Jakkai Siributr. The exhibition offers a retrospective of Siributr's artistic practice spanning two decades, featuring wall-hanging and sculptural pieces, as well as an ongoing workshop for refugees in Thailand. The exhibition presents a stimulating commentary on the pressing contemporary issues in Thailand and abroad.
The exhibition starts with his early textile piece, Untitled (2005), which presents the genealogy of textile/fibre art established through a separation from textile craft. Since then, he has proactively created the works with embroidery, patchwork and quilting to make critical commentaries on abusive power in Thai society and draw attention to unheard voices.
When the COVID-19 global pandemic broke out in 2020, Siributr created textile pieces like Yellow Fever and White Plague which depict the racist attacks and discriminations that the pandemic exposed, but also proactively used his art to alleviate the situation by supporting workers who have been made redundant due to the pandemic. For the exhibition at CHAT, Siributr has created new works using uniforms worn by people in Hong Kong who also suffered a negative impact on their livelihood due to the pandemic.
Siributr's works break free from both conventional craft — which often shies away from innovation — and the lineage of Western modernism in textile and fibre art. Through an investigation of the diverse and sometimes materialistic endeavours humans undertake in search of happiness, visitors are invited to reflect on the meaning of this elusive emotion. The exhibition poses a range of questions: What brings us happiness? Wealth, status, love, or fame? And, what do we rely on to find happiness? Can we be happy alone?