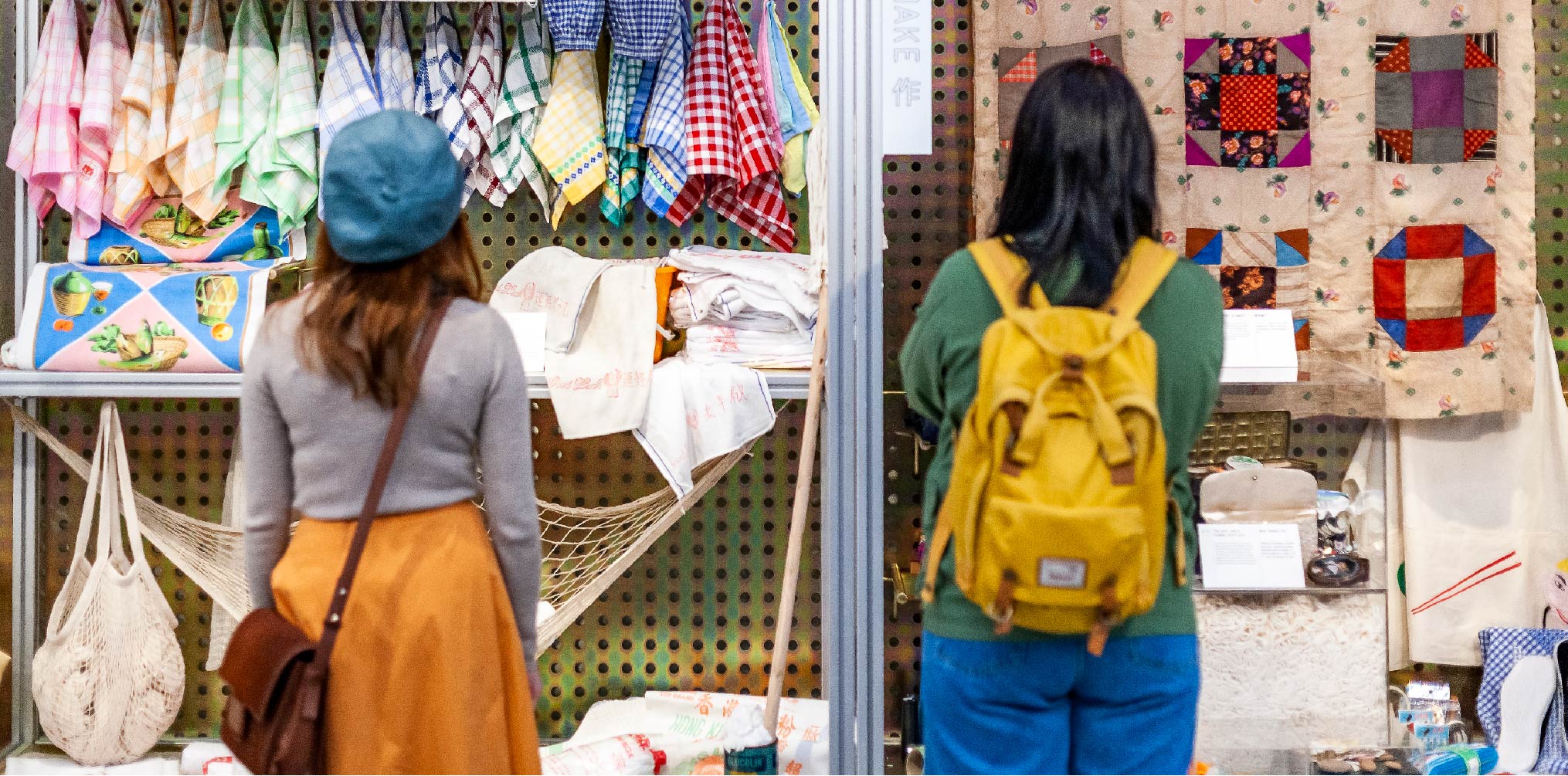 Docent Tour from Home: Welcome to the Spinning Factory!
Chapter 1: History of Nan Fung Textiles
This video introduces the history of Nan Fung Textiles, renowned yarn labels and stories of former workers.
Chapter 2: Industrial Machines and 5 Steps of Cotton Spinning
This video illustrates industrial cotton spinning procedures including blowing, carding, drawing, roving and spinning as well as an introduction to the machines of cotton recycling and quality checking.
Chapter 3A: Welcome to Hong Kong Market!
This video explores textile items that are made in Hong Kong


Chapter 3B: Cotton Products of the Everyday
This video narrates commonly used cotton products from birth to adulthood.
Chapter 3C: Textile for Food
In this video, let's explore the 9 display shelves and dive into the various textile objects and techniques like cloth tea bags, rice jute sacks, tying with 'salt water grass' and dai pai dong canvas awnings.
Chapter 4: Principles of a Spinning Wheel
This video demonstrates how to spin yarns with a traditional single spindle horizontal spinning wheel.
Founding Donor
Main Donor
Supported by