Zian Chen
Zian Chen is a curator and the co-editor of Heichi Magazine. In 2016, he contributed several fictional writing pieces to the magazine, including Future Histories: Mark Dion and Arseny Zhilyaev, The Two-Sided Lake: Scenarios, Storyboards and Sets from Liverpool Biennial. He co-edited the Olympic Reveries in 2021, and Arrow Factory: The Last Five Years in 2020. Chen is also the co-curator of Long March Project: Building Code Violations III – Special Economic Zone in 2018, Long March Project: The Deficit Faction in 2019, and Planet Marx Reading Club in 2019.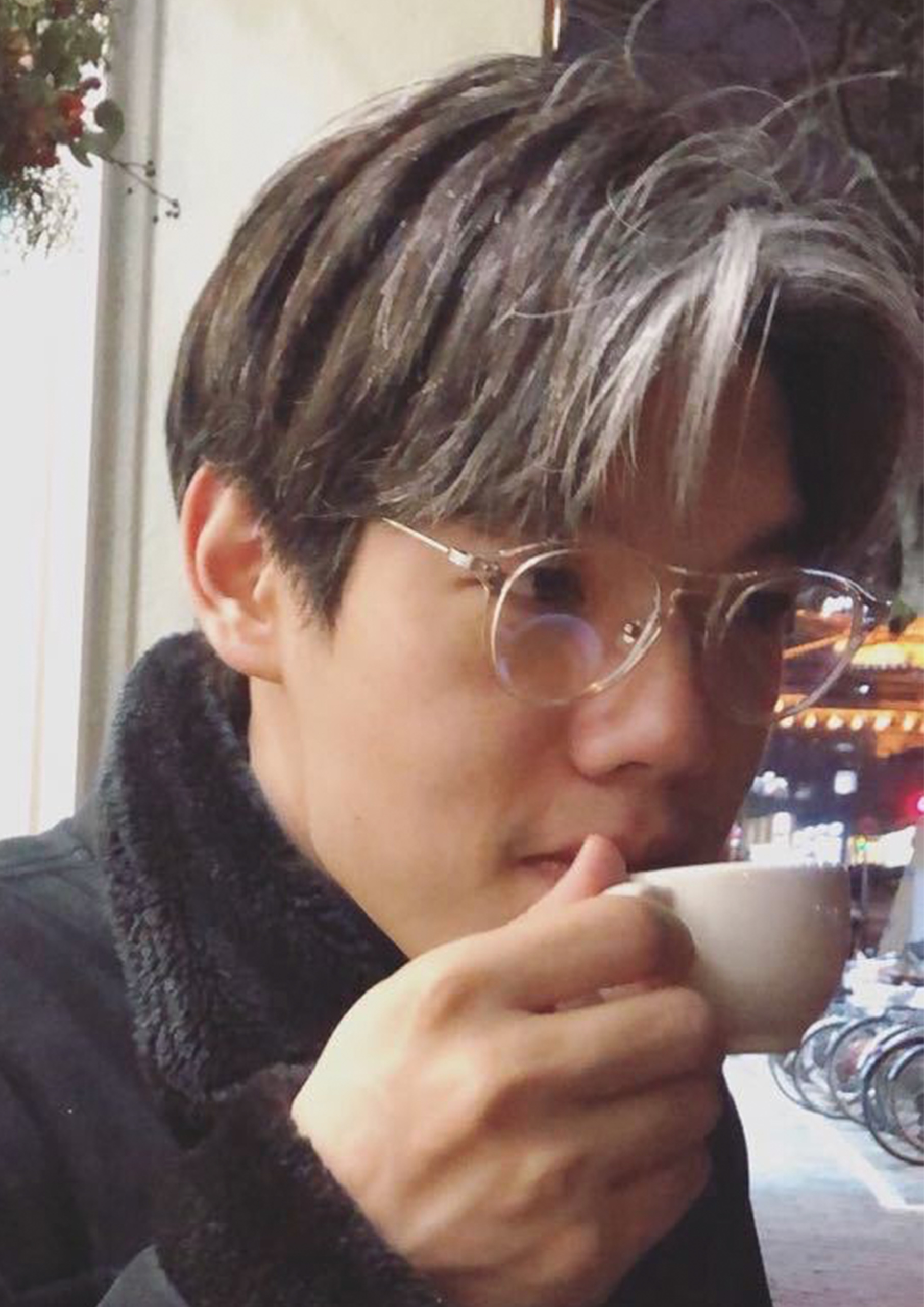 Image courtesy: Zian Chen
Chu Chun-Teng
Chu Chun-Teng was born in 1982, Taipei, Taiwan. He graduated from the Department of Film at Shih Hsin University in Taipei, Taiwan in 2006, and in 2010, completed his MFA in Fine Art at Goldsmiths, University of London, in the UK.
Chu Chun-Teng made a number of feature films and was selected in international film festivals while he was still a university student. Upon receiving his BA film degree, he shifted his focus towards fine art and worked on film, video art and installation. He is deeply concerned with the dilemma of the individual in modern society, in particular individual existence, social hierarchy and political conflicts, which are all closely examined throughout his art practice.
His work has been widely presented by major film festivals and international art institutions, including the 28th Clermont-Ferrand Short Film Festival, the 19th Singapore International Film Festival, the 7th Seoul International Film Festival and the 2014 Taipei Biennial, as well as at the Great Acceleration, Kunsthaus Esse, Shanghai Contemporary Art Museum, Glasgow Center for Contemporary Arts, and Herzliya Museum of Contemporary Art.
In 2013 Chu Chun-Teng founded the co-working art space Polymer in Taipei to promote interdisciplinary art practices and artistic experimentation​.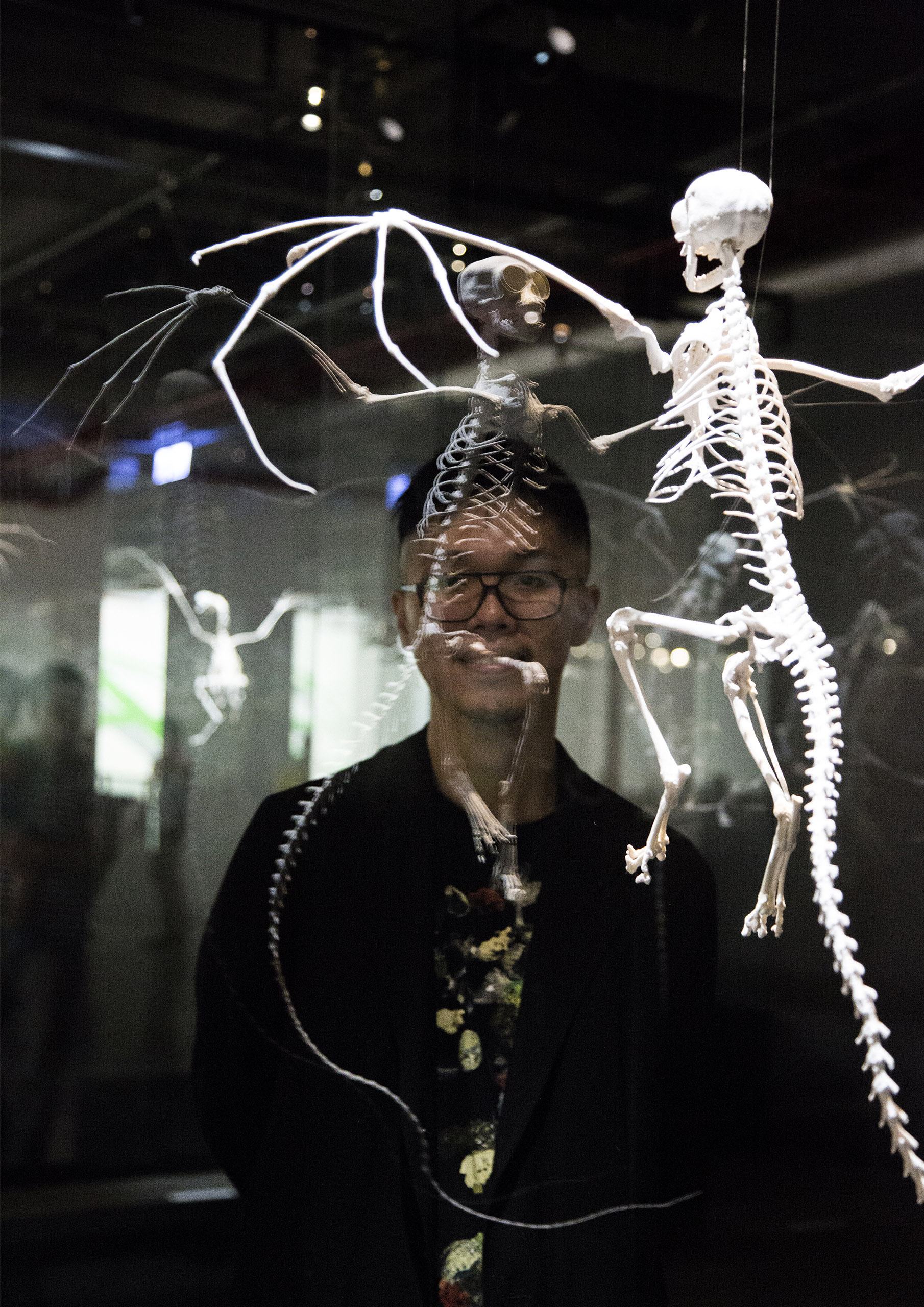 Image courtesy: Chu Chun-Teng
Calvin Chua
Calvin's artistic practices seeks to combine architecture, planning and advocacy. He is the founder of Spatial Anatomy and an Adjunct Assistant Professor at the Singapore University of Technology and Design. With a keen interest in bridging design and geopolitics, Chua has led ground-breaking research and capacity building programmes on urban and economic development in the DPRK over the past decade. Recognised as one of the leading voices on the relationship between the Korean peninsula, his opinions have been featured in multiple news media outlets, including CNN and Reuters. Apart from advising on inter-Korea development, Chua co-curated the Pyongyang Sallim exhibition at the 2017 Seoul Biennale with Yim Dongwoo. Recognised for his unique approach towards design practice, Chua was longlisted for the 2020 Royal Academy of Arts Dorfman Award. A registered architect in the United Kingdom, Calvin graduated from the Architectural Association School of Architecture.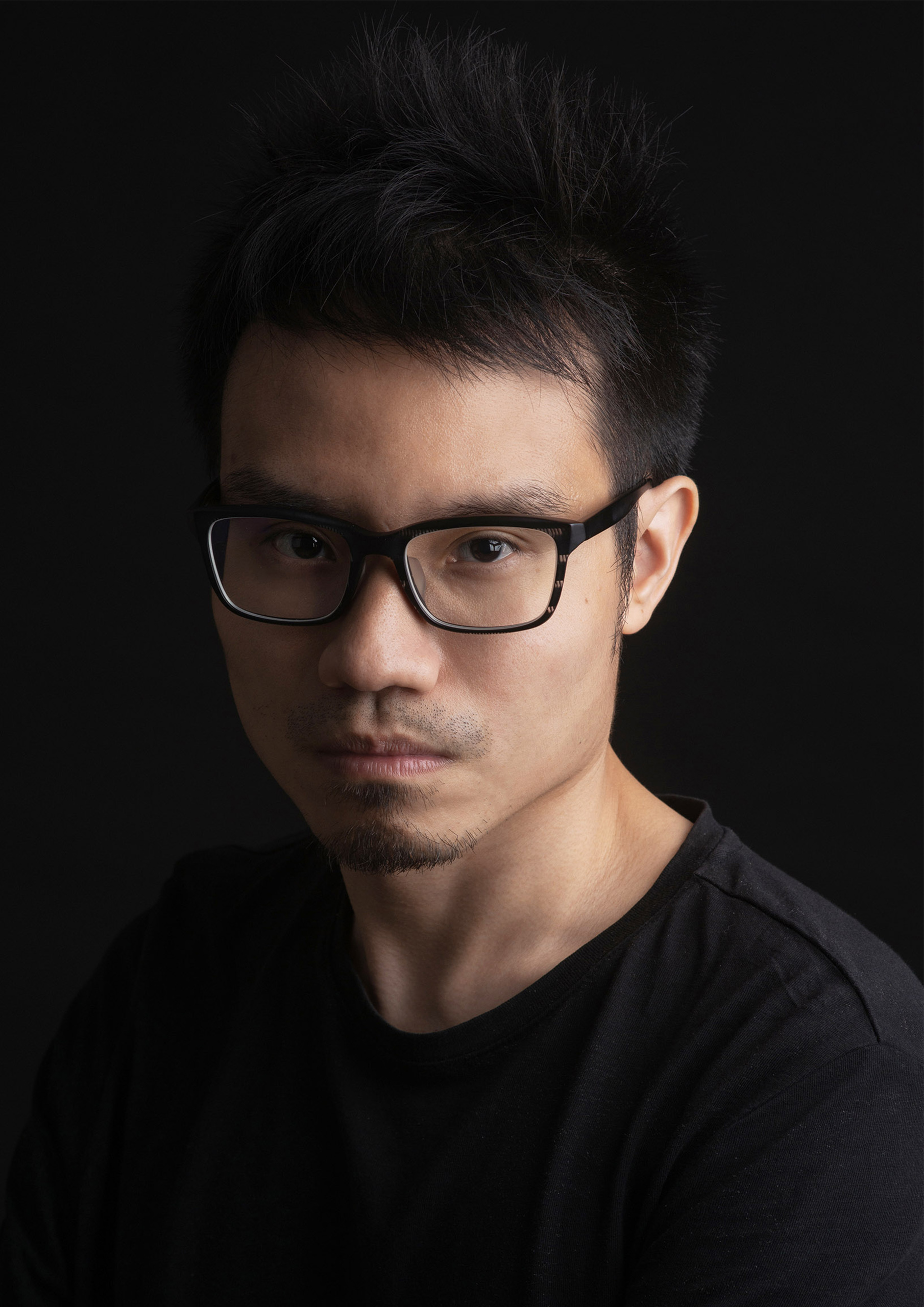 Image courtesy: Calvin Chua
Hyun Seewon
Hyun Seewon is a curator and writer based in Seoul, South Korea. Since 2013, she has been running the Audio Visual Pavilion, an exhibition space located in Seoul. After studying art history and Korean literature at Ewha Womans University, she received her MA in Art History from Korea National University of Arts with a thesis on post-Minjoong (post-People's Art movement) which was vital to the Korean art scene in the 1980s. Hyun has published several books on contemporary art and has curated numerous exhibitions. The Platform of Night (Arko Art Theater, 2021), Cross Check-Sasa[44] + Seunghye Hong (AVP Lab, 2021), A Snowflake (Kukje Gallery, 2017), Read following sentences (Ilmin Art Museum, 2013) etc. Her interest in context, platforms of exhibition, and history have led to the manifestations of projects in a number of spaces, ranging from traditional Korean architecture to performance and theater spaces, museums, galleries, as well as the printed page.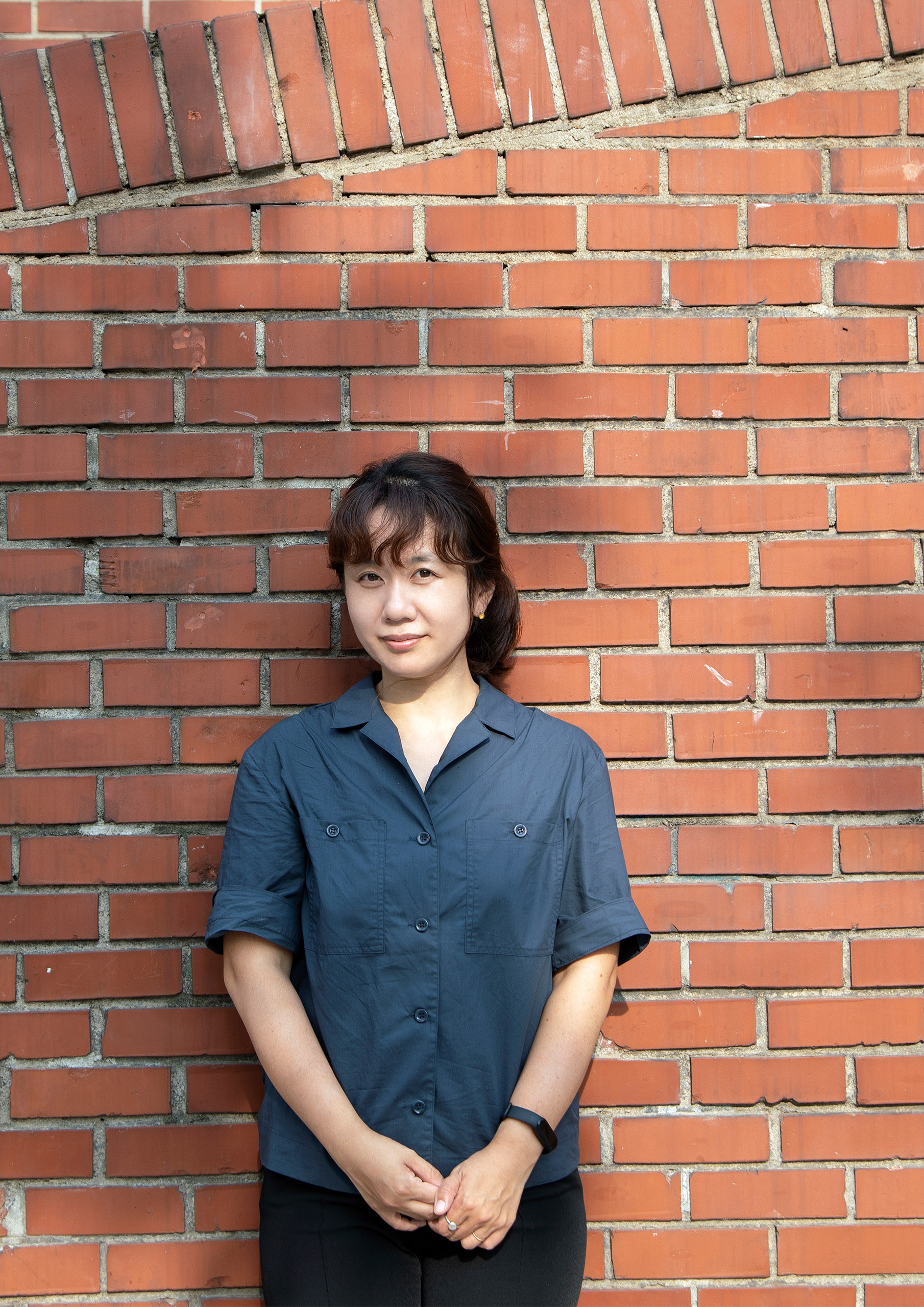 Image courtesy: Hyun Seewon
Isaji Yugo
Born in Gifu Prefecture, Japan in 1985, Isaji Yugo graduated from Tama Art University in 2008. In 2019, he became the Pola Art Foundation's fellowship recipient for a research project in Sweden.
Isaji is a visual artist based in Tokyo and creates works with ready-made products.
'Our lives are surrounded by flat floors and straight walls. It feels cramped to stay there all the time, so it's a good idea to go for a walk in the forest or mountains. But why not question the flatness of the floors and walls? Road bumps and wall stains show the connection between us and the world.' He would like to create such moments that encourage the audience to discover similar connections.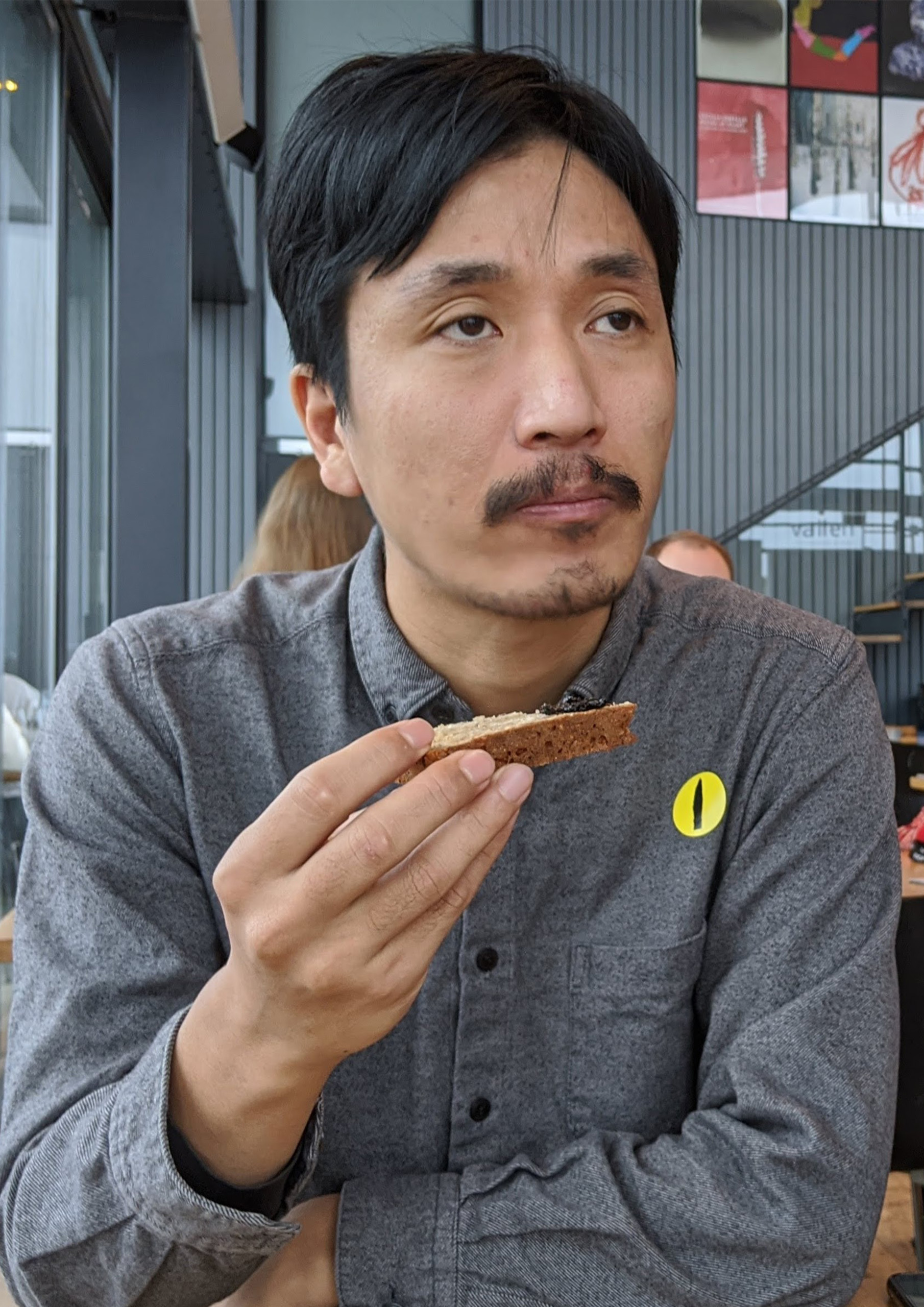 Image courtesy: Isaji Yugo
Jeon Gisun|Matsuda Motoyoshi
Gisun/Motoyoshi is a cultural translator and an earthbag builder currently based mainly in Japan. As the director and coordinator of a team he set up in 2015 which consists of cultural translators and editors, he has developed a unique cultural approach through co-organising a wide range of projects addressing lifestyle, community, art, food and craftmanship throughout Asia. Also, as a member of five mutual aid communities, he continues to expand his living design practices through his characteristic architectural and woodworking techniques.
Born and raised as part of a minority called Zainichi (the Japanese term referring to ethnic Koreans born in Japan) in a community of about 600,000 people in Japan, Gisun/Motoyoshi is surrounded by multiple identity crises relating to ethnicity, ethnic education, discrimination, politics and the concept of nation. After coming to the realisation that it is necessary to expand his own consciousness beyond what he was born into to sustain real peace of mind in life, he has been experimenting with various lifestyles to develop relationships between individuals that spontaneously expand regardless of the often ingrained mindset that we are each born into.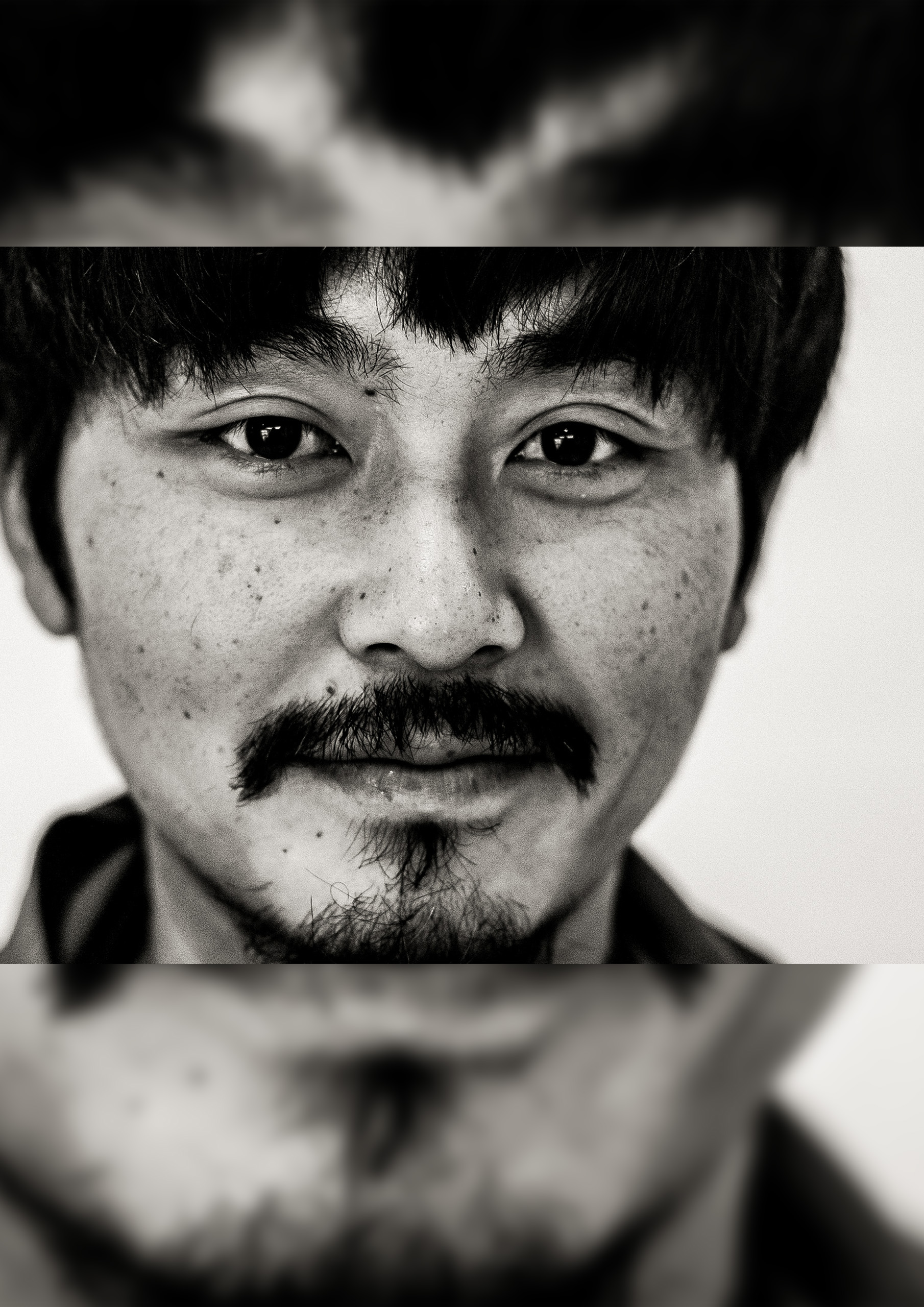 courtesy: Jeon Gisun|Motoyoshi Matsuda Photo: Taka Otsubo
Kong Yuye
Kong Yuye holds a bachelor degree in Literature and Philosophy and a Master of Journalism from Peking University. She is interested in media, technology and gender in 20th century China and has published "8 March Restaurant" Blossoming with Flowers of Innovation: Women and Technical Labor During the Great Leap Forward the politics of technology and women's liberation in socialism. In her research, she focused on women and textile in the Chinese revolution, as well as the dissemination, reform and practice of textile technology at Chinese borders, exploring the gender aspect of political revolution in socialism through the lens of vernacular textile. She is a journalist and an editor.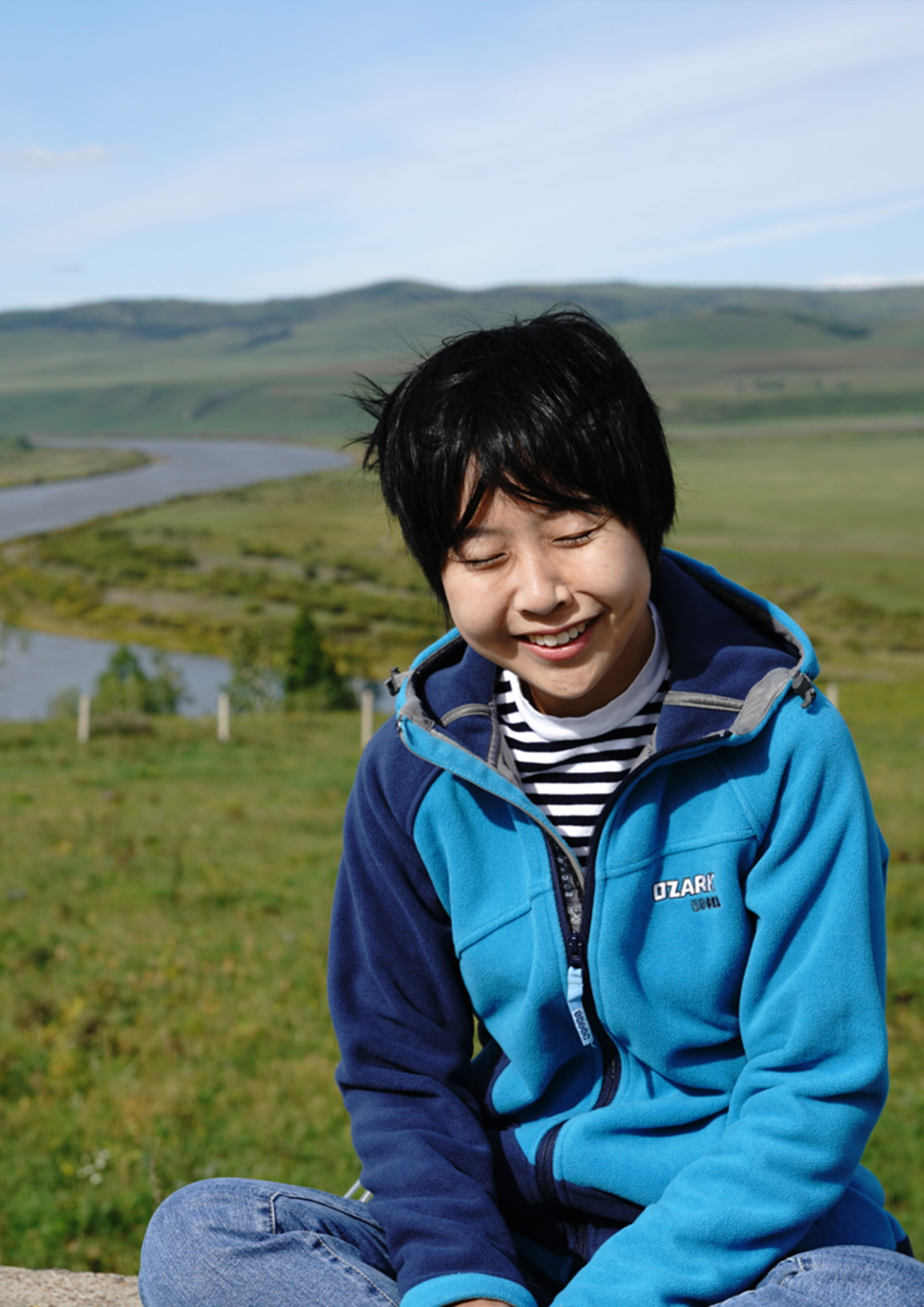 Image courtesy: Kong Yuye
Helen Jungyeon Ku
Helen Jungyeon Ku is currently a curator at the National Museum of Modern and Contemporary Art, Korea. She received her MA in art theory from the Korea National University of Arts. She co-founded mediabus and The Book Society after working as a design curator at the ZeroOne Design Center. She co-curated the exhibition Artists' Documents: Art, Typography and Collaboration (MMCA, Seoul, 2016) and has edited several publications including MMCA Artist Studies Series Im Heung-soon: Toward a Poetics of Opacity and Hauntology, Park Chan-kyong: Red Asia Complex, and MMCA Studies 2019 The Transnational Museum. In 2019, she curated an archive research forum entitled Re-inventing Archive: Design, Architecture, Visual Culture.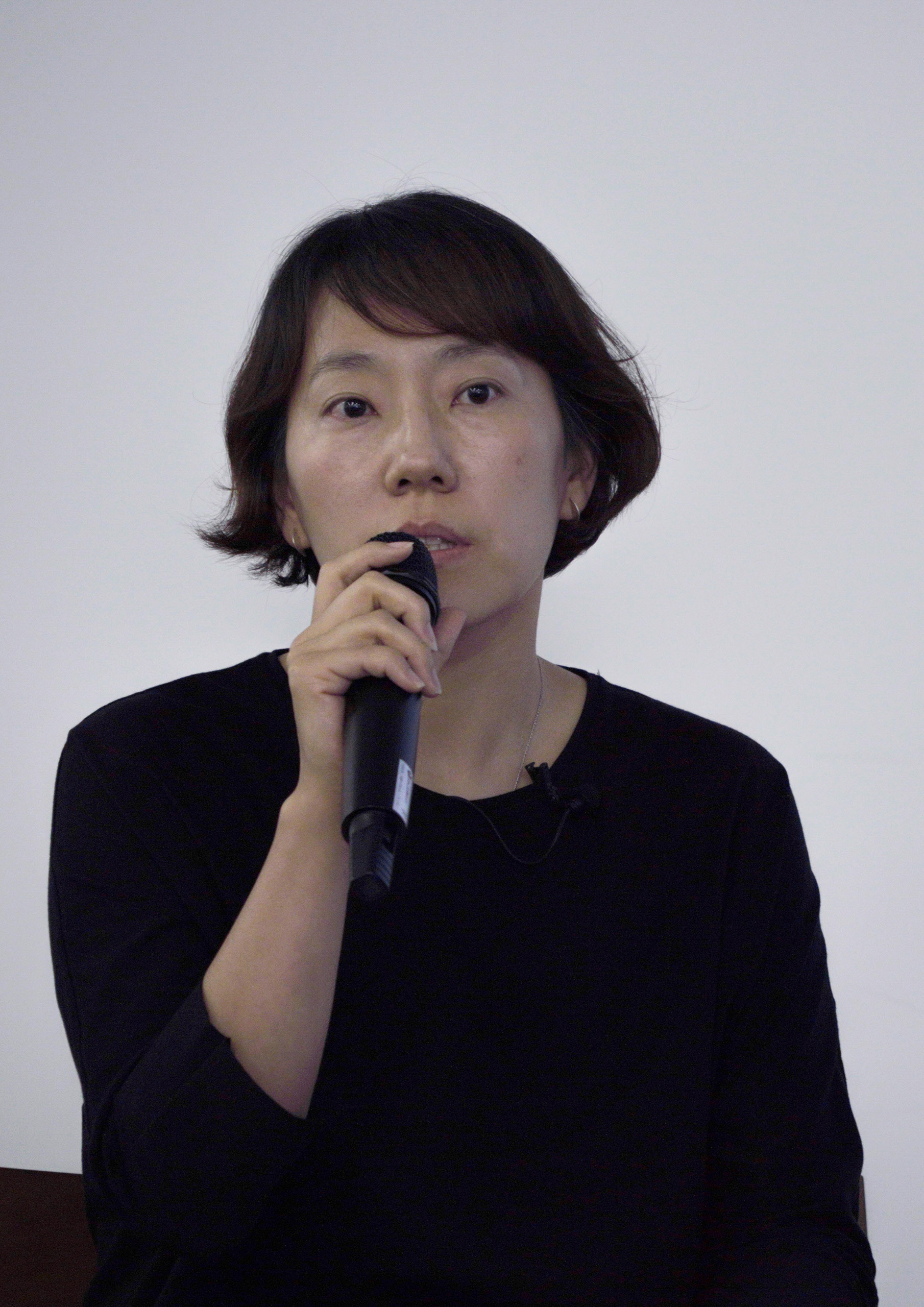 Image courtesy: Helen Jungyeon Ku
Charles Lai
Charles Lai is an architect as well as a researcher and writer of architectural history. He received his PhD degree in architectural history and theory from the Department of Architecture at the University of Hong Kong, and his diploma degree from the AA School of Architecture in London. His thesis focuses on the history, material culture and technology of a cement plaster called Shanghai Plaster in East and Southeast Asia, as well as the conservation of built historical heritages.
Lai is a member of the Docomomo Hong Kong and is also an author on Hong Kong's architecture and built heritages. He co-authored The Lost Modern – 25 modernist buildings in Hong Kong, a book on post-war modern architecture in Hong Kong. His academic writing was published in the 6th International Congress on Construction History (6ICCH). His upcoming publications will be featured in the Society for Hong Kong Studies 2nd Annual Meeting 2020, Docomomo Journal 63, and the HKIA Journal.
Since 2015, Lai has taught at various schools and institutions, including the AA Pyongyang Visiting School, PolyU School of Design, University of Hong Kong, HKU Space and Hong Kong Design Institute. He has also been invited by various institutions and agencies, such as Walk in Hong Kong, GLO Travel, HKICON, HKISC and The Conservancy Association Centre for Heritage (CACHe) to deliver talks and walking tours on the architecture and urban environment of Hong Kong, Pyongyang, Tokyo, Osaka and other cities in Asia.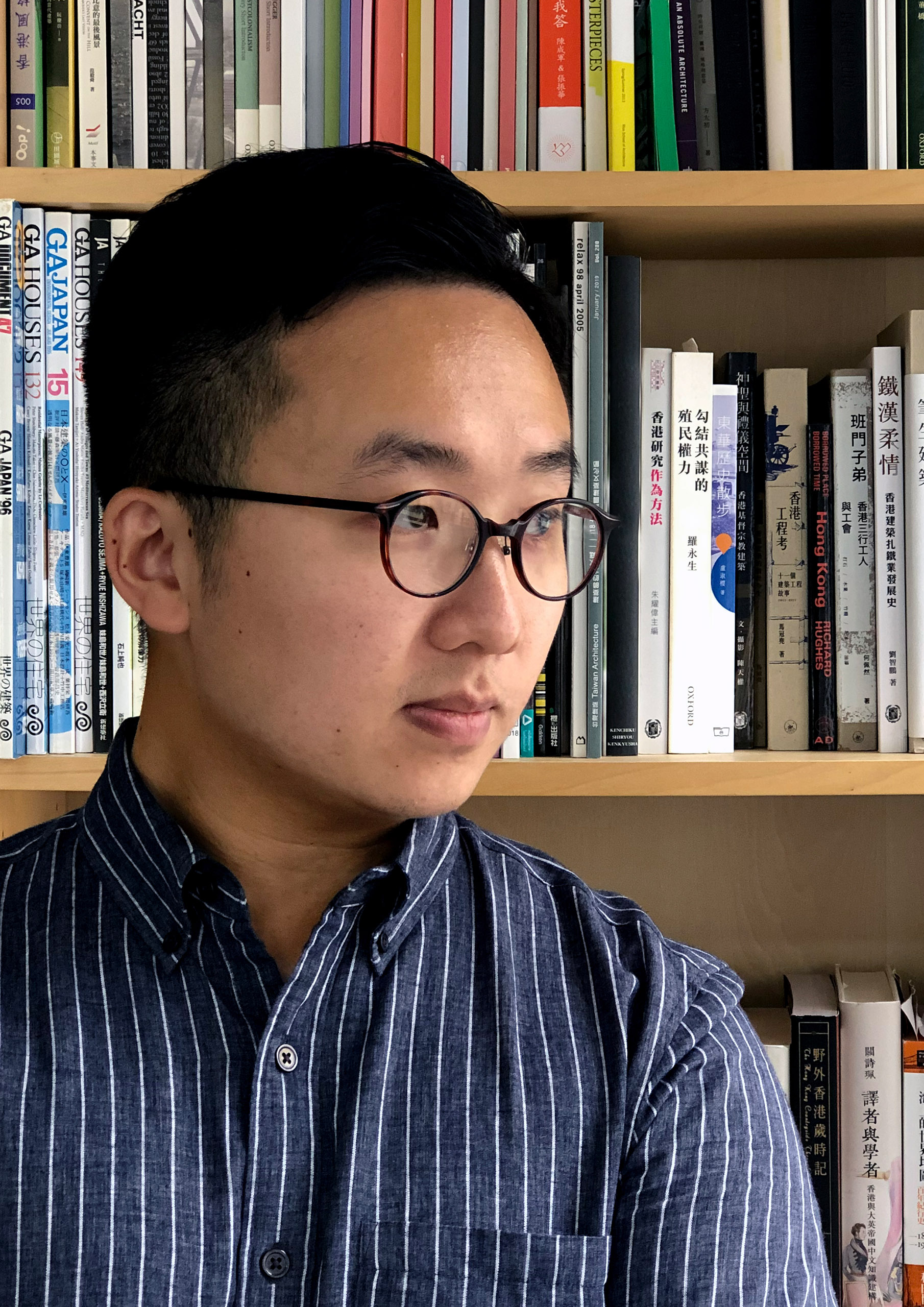 Image courtesy: Charles Lai
Lau Chi Chun
Lau Chi Chung graduated from The Surrey Institute of Art & Design University College (BFA on Interior Design) in 1999, and worked in the television commercial industry as an art director before becoming a full-time artist. Although he started out on short films, Lau has mostly worked in photography and has exhibited in various international photo festivals. His photography series Landscaped Artifacts in 2013 brought him the title of New Photography Artist of the year from Lianzhoufoto Festival 2013. Lau has also received third prize of Hong Kong 1st Photobook Dummy Award 2021 at Hong Kong Photobook Festival for his latest work The Dayspring of Eternity.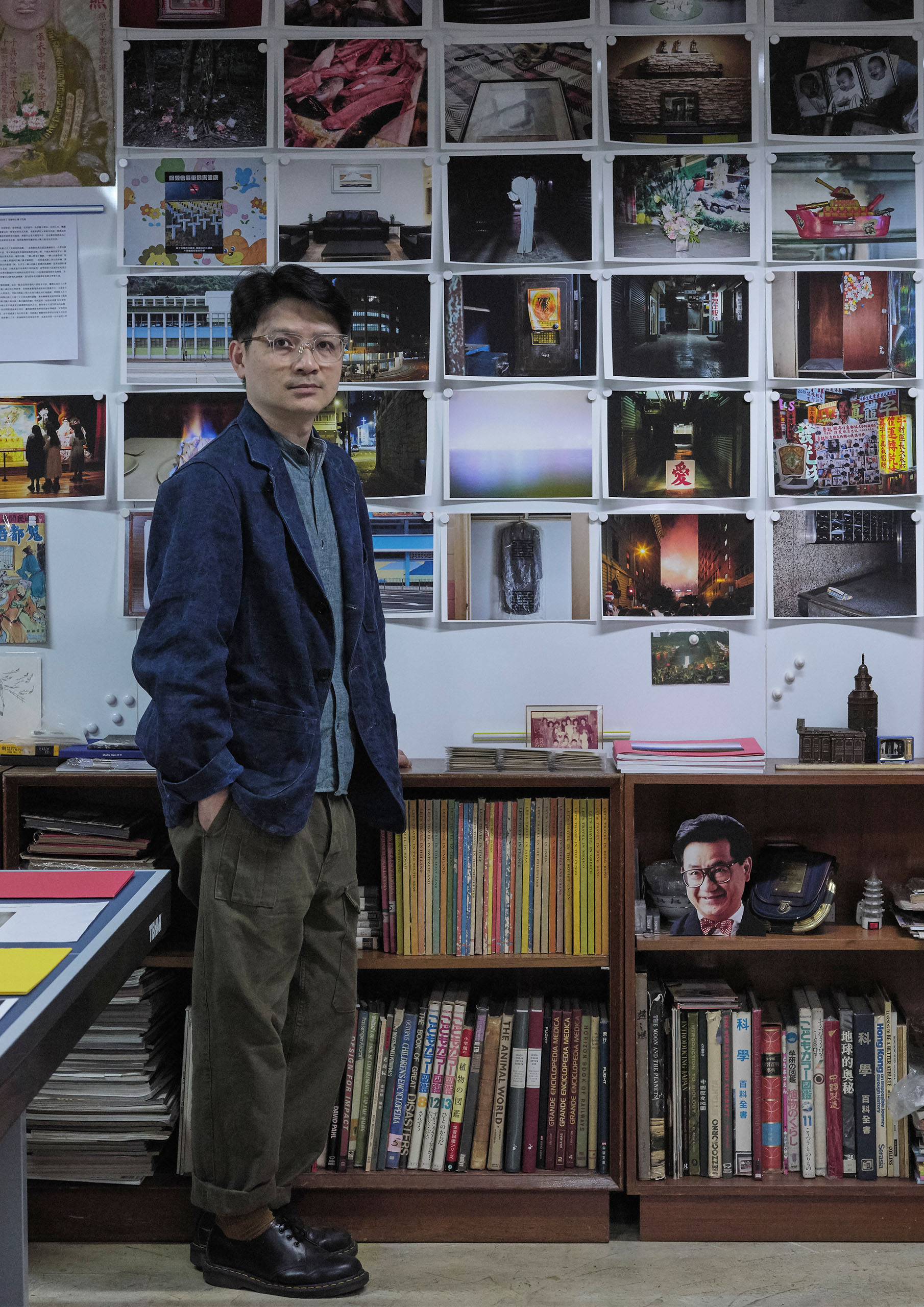 Image courtesy: Lau Chi Chung
Lau Ching Ping
Lau Ching Ping lives in Hong Kong. Currently, he is the chair of Hong Kong International Photo Festival and was the co-founder of photo art magazine Dislocation. He received the WYNG Master Award (AIR Project), and actualised the project in a photo art book titled Thin as Air. He hopes to capture the future of the world with the most optimistic aperture.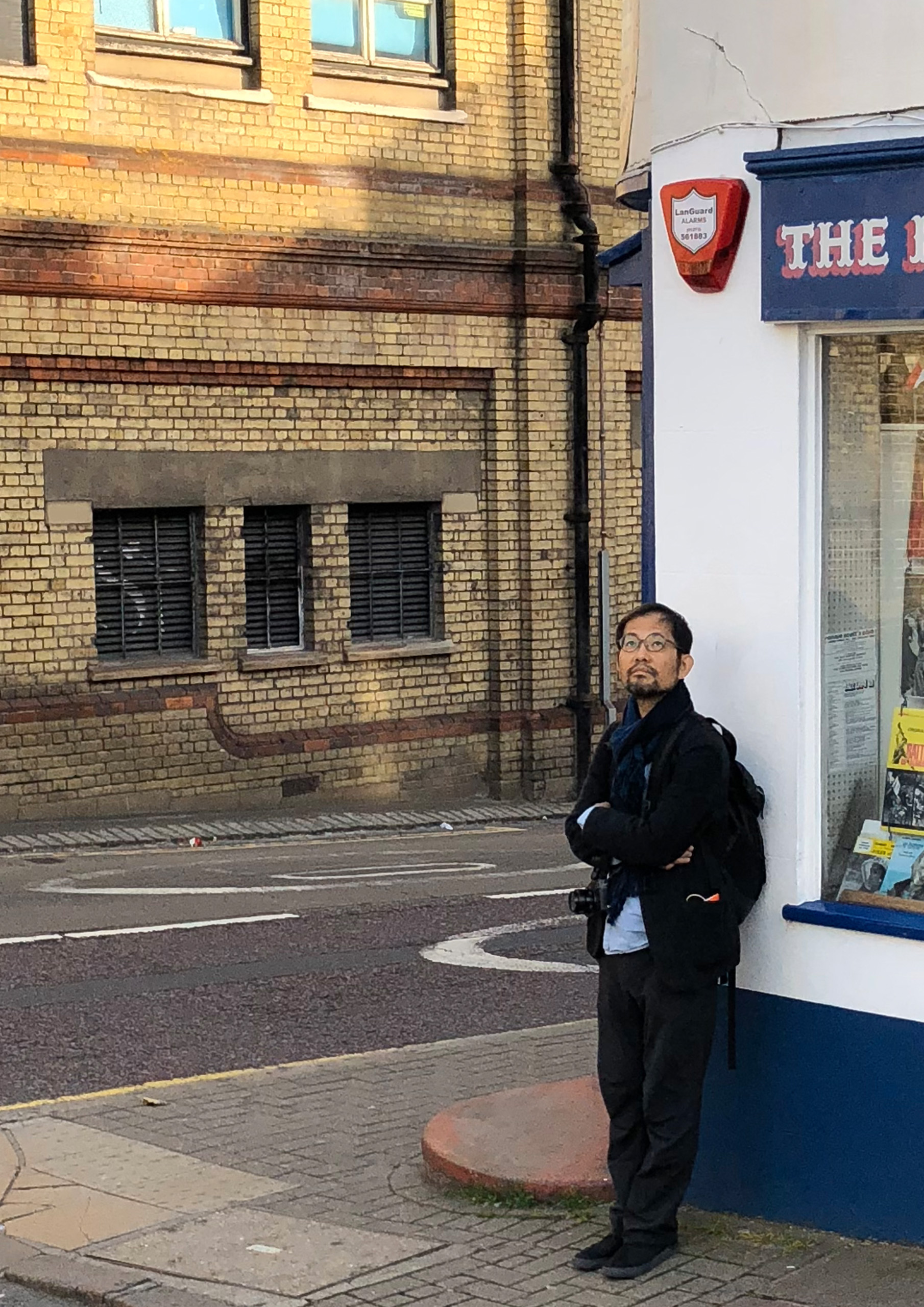 Image courtesy: Lau Ching Ping
Lee Kai Chung
Lee Kai Chung specialises in artistic research on topics including historical and historiography, systems, and ideology.
In his early years, Lee was inspired by the lack of proper governance over public records, so he developed his own archival research methodology as his key artistic practice. Through research, social participation and engagement, Lee's work reflects upon historical narratives and demonstrates an individual's transition between politics and art.
In 2017, Lee initiated a hexalogy of projects under the theme of 'Displacement and Diaspora'. Taking into account the socio-historical implications in pan-Asia, the research-based series examines human dispersion, material circulation and their geopolitical relations. In order to fully experience both the mental and physical effects of displacement, Lee has been constantly on the road since 2020. The first in the series, The Retrieval, Restoration and Predicament (2017-19) examines the material and ideological transition of public statues in Hong Kong; the second, The Narrow Road to the Deep Sea (2019-20), scrutinises the refuge in Hong Kong and Guangdong during the Japanese occupation period that later led to the Nanshitou Incident. The rest of the series are as follow: the third: Theatre Exile (2020-); the fourth: The Infinite Train (2021-); the fifth: The Longing Park (2022-); the final: Southern Swallows Fly Low (2020-2030). The series will also be presented as a social archive in 2022.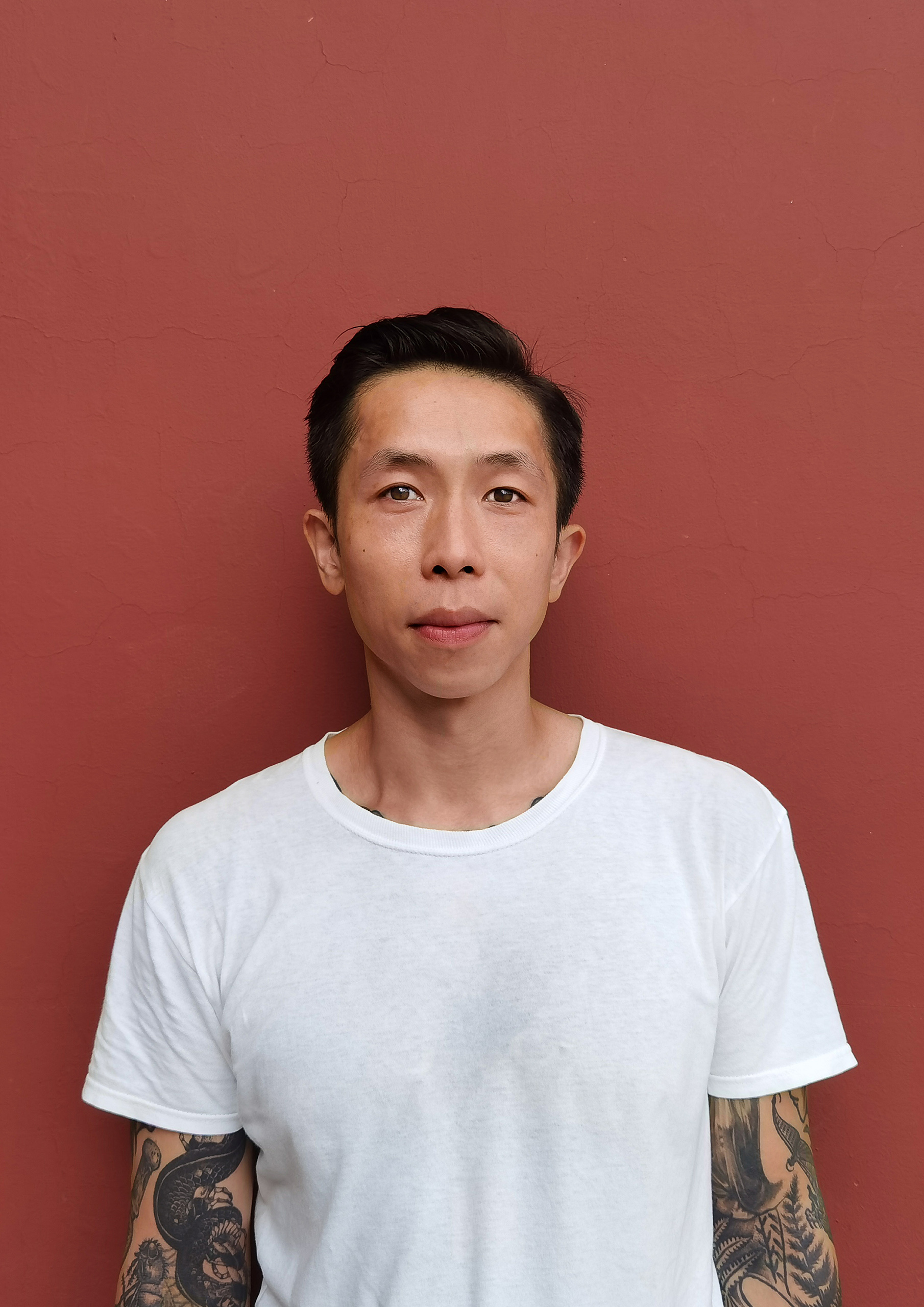 Image courtesy: Lee Kai Chung
Ian Lynam
Ian Lynam works at the intersection of graphic design, design education and design research. He is part of the faculty of Temple University Japan, as well as at the Vermont College of Fine Arts in the MFA in Graphic Design Program, Meme Design School in Tokyo and is a Visiting Critic at CalArts. He operates the Tokyo design studio Ian Lynam Design, working across multiple disciplines including identity, typography, and interior design. Ian writes for IDEA in Japan, Modes of Criticism in Portugal or UK, Slanted in Germany and has published a number of books about design.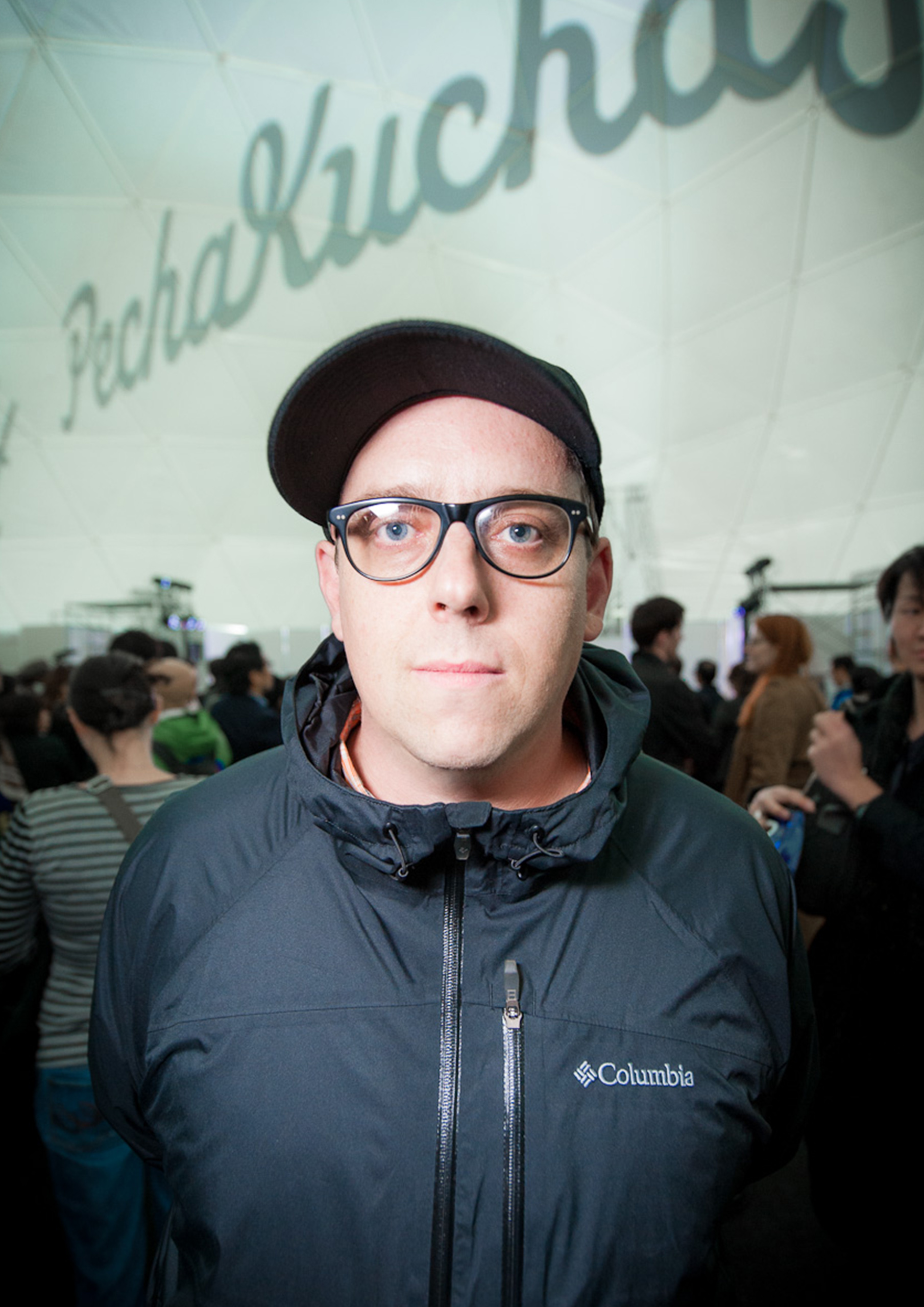 Image courtesy: Ian Lynam
Nomiyama Sakura
Sakura is a design researcher, writer, and curator. She earned an MA in the History of Design and Curatorial Studies at the Parsons School of Design in New York in 2016. She is a researcher at the National Museum of Modern Art, Tokyo, and a part-time lecturer at Joshibi University of Art and Design and Tohoku University of Art and Design. Her recent work, Takenobu Igarashi: A to Z, was released by Thames and Hudson in 2020.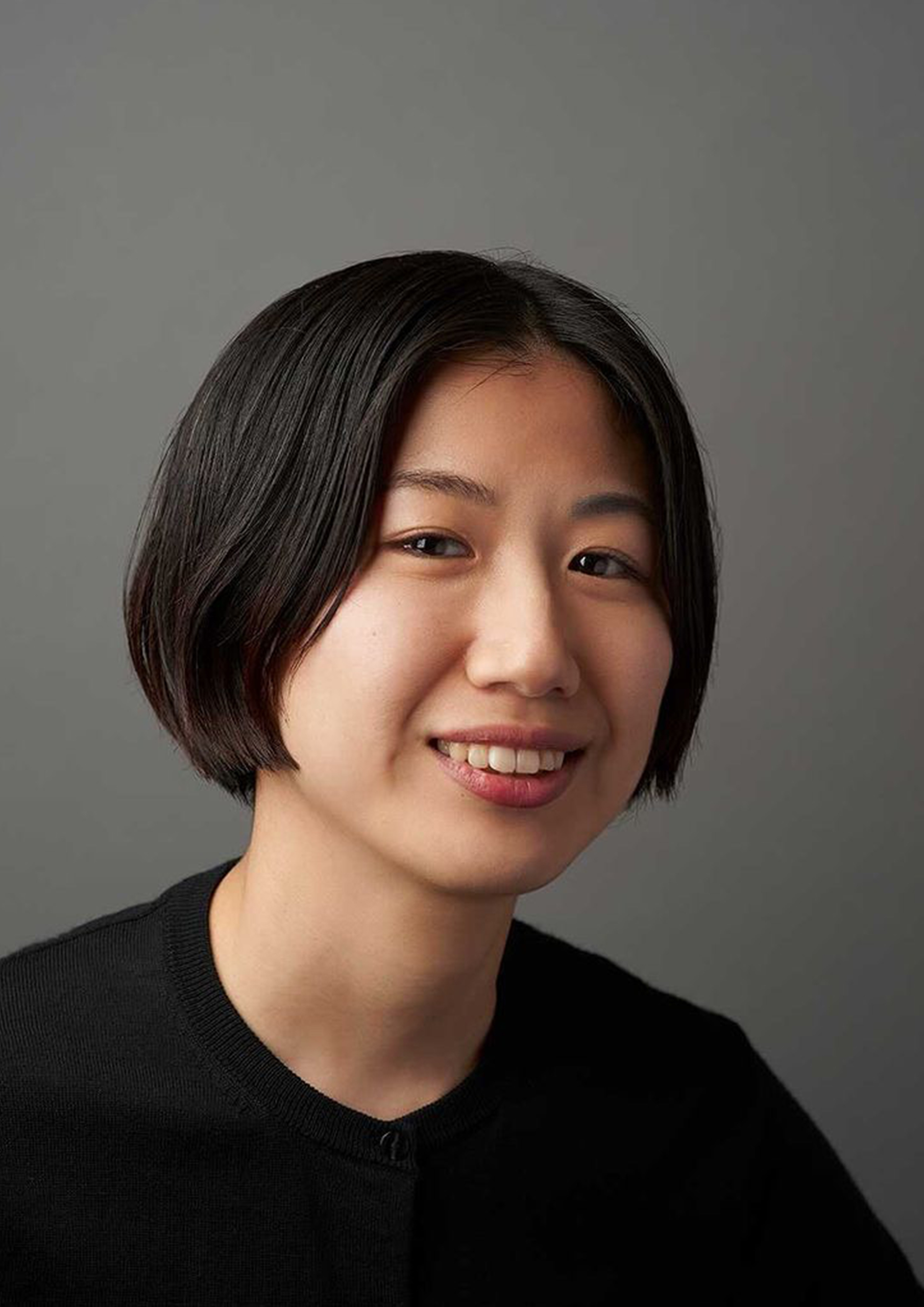 Image courtesy: Sakura Nomiyama
Ren Jie
Ren Jie is an artist with a PhD from the China Academy of Art who now teaches at Guangzhou Academy of Fine Arts. Her research focuses on fibre art and contemporary art while her artworks, social projects, writings and teaching all reflect the broader context around these topics while touching on soft material art. She is the author of Soft Material: Flexibility in Contemporary Art.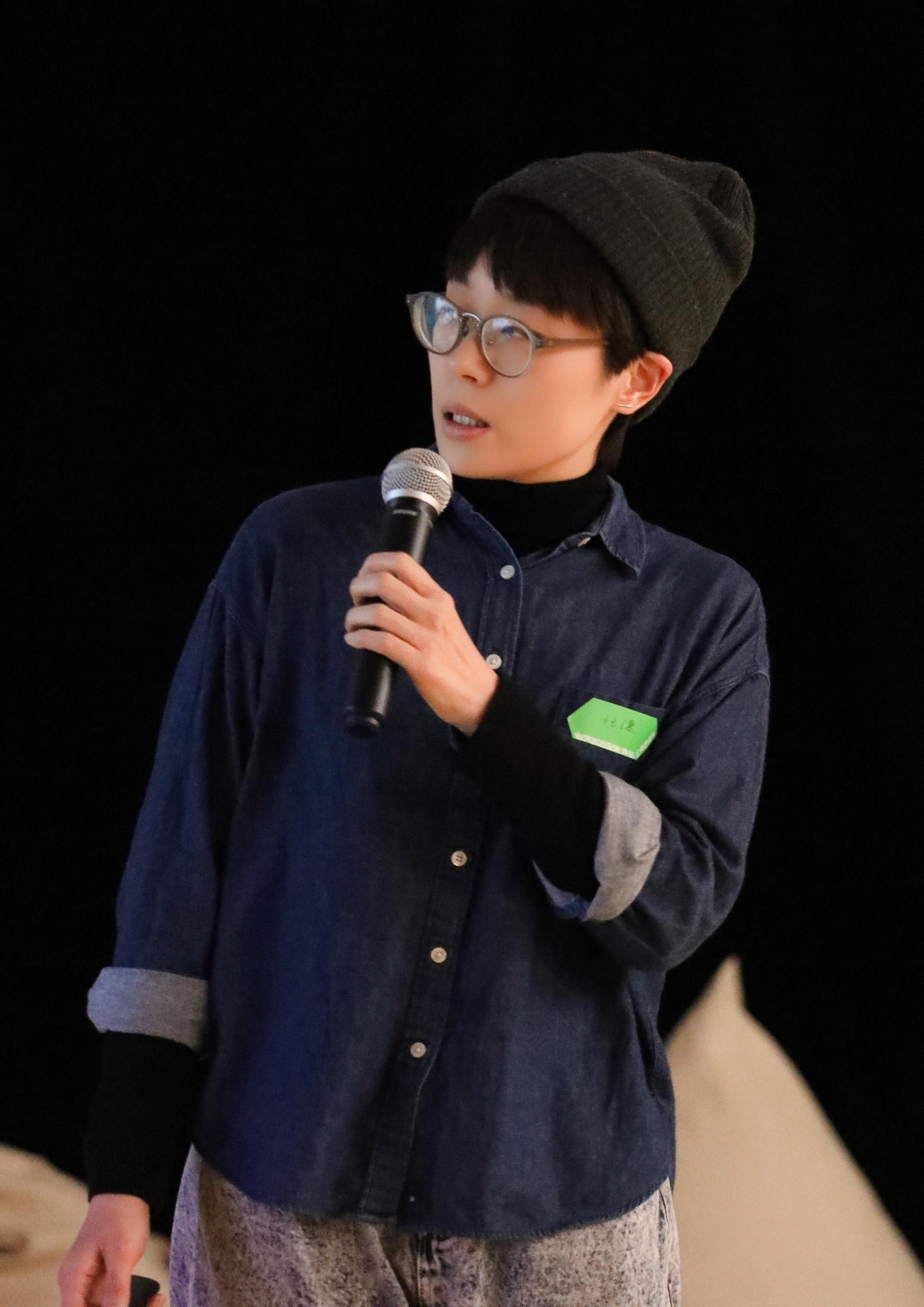 Image courtesy: Ren Jie
Wang Yiquan
Wang Yiquan, born in Beijing in 1987, is an artist and curator currently based in Shanghai. With research interests including performance art, film, urban space and the relationship between art and economy, he has developed his art into a multi-dimensional practice over the past decade. As an artist, his works combine complexity with diversity. He has constantly challenged the traditional format of exhibitions by transforming multiple artistic mediums into performative settings to create participatory live events and narrative spatial configurations, which form part of his commentary on social and cultural issues. Curating exhibitions and organising art events are essential to Wang Yiquan's artistic practice. In 2018, he was the co-curator of Public Space Performance Project, the 2nd Contemporary Theatre Biennale Shenzhen, and produced a series of performance art by young artists in Shenzhen's urban space, reflecting the new directions of Chinese contemporary art. In May 2019, he organised a city-curatorial project titled Streetwise and invited artists to create works and performance pieces in a local street in Shanghai's XINTIANDI. He is also the founding partner of Acts and Pathways (AP), a multidisciplinary spatial practice, through which he undertakes urban projects that focus on social and cultural issues. Last year, he organised Ba-te-dhou 摆摊头 with AP's team, and created a one-day live event in response to China's 'street-stall economy' discussion. Wang Yiquan studied BA Journalism at Beijing International Studies University (2006-10), Visual Communication Design at Central Academy of Fine Arts (2009-10), and MA Narrative Environments at Central Saint Martins College of Art and Design in London (2010-12).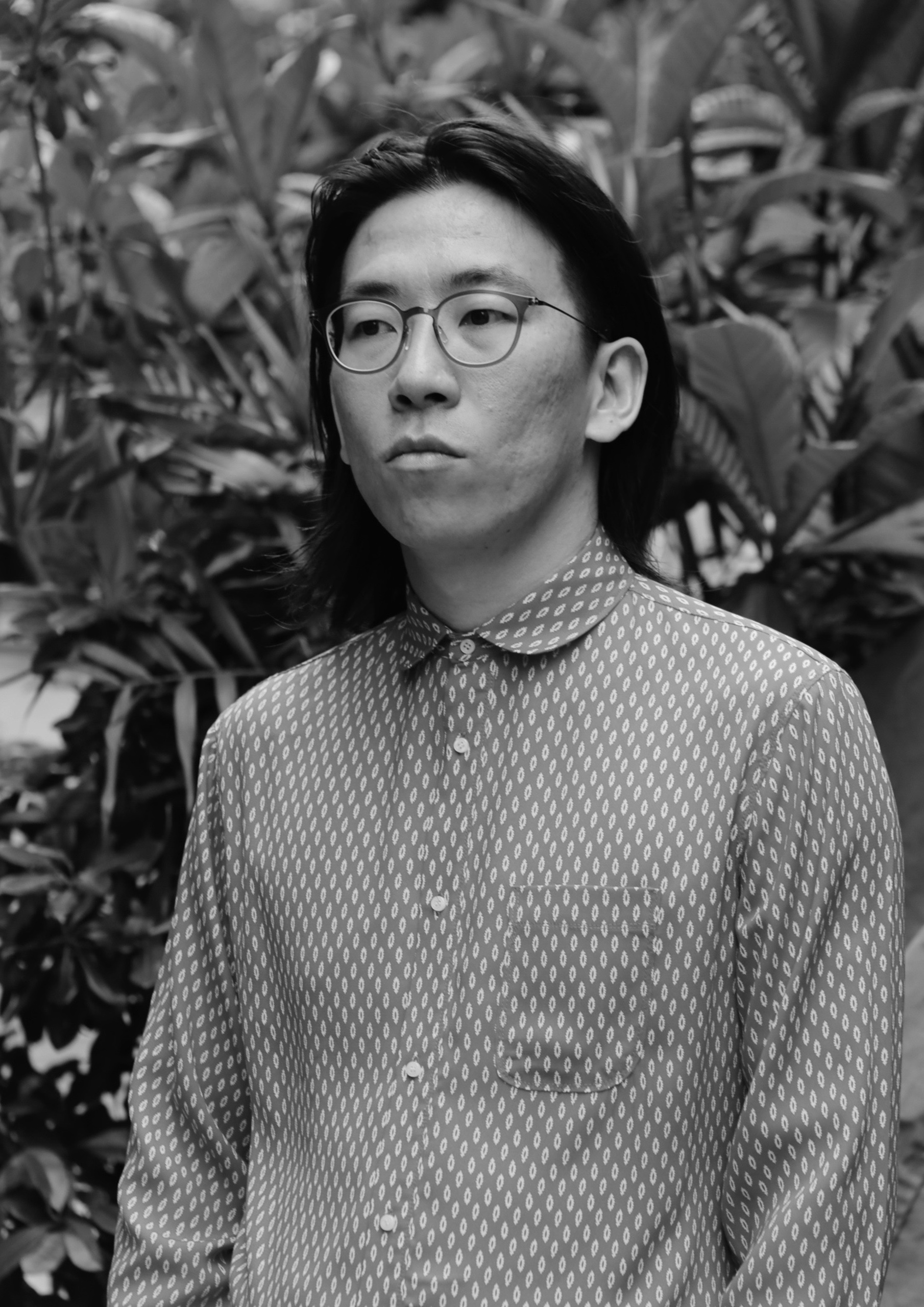 Image courtesy: Wang Yiquan
Yamauchi Terue
Terue is an artist based in Japan. In 2010, during her existential journey of searching for and exploring the origin of her life, she came across an old photo of a naked Ama (sea women) diver that deeply inspired her to this day, as she continues to explore human nature and considers a world view nurtured by the sea. In 2013, she graduated from a Haenyeo school on Jeju Island, Korea where she learned traditional free diving fishery and began shooting underwater. Since 2015, she has carried out research projects in the Philippines and extended her field of study to maritime Asia. Her first documentary film Crossing Tides was awarded Honorable Mention for feature-length film at the Tokyo Documentary Film Festival 2019.
In the summer of 2020, Terue was moved by an essay written by Gisun/Motoyoshi entitled 'What Country Am I From?', which prompted her to connect with the authors and their discussions on history, identity, and ingrained mindsets continues to this day. As a cultural interpreter, Gisun/Motoyoshi took part in Terue's most recent work in which she reflected upon her present reality through recounting the history of her family who migrated to Busan as Japanese settlers in colonial Korea under the Japanese rule. This project will be their first full scale collaboration.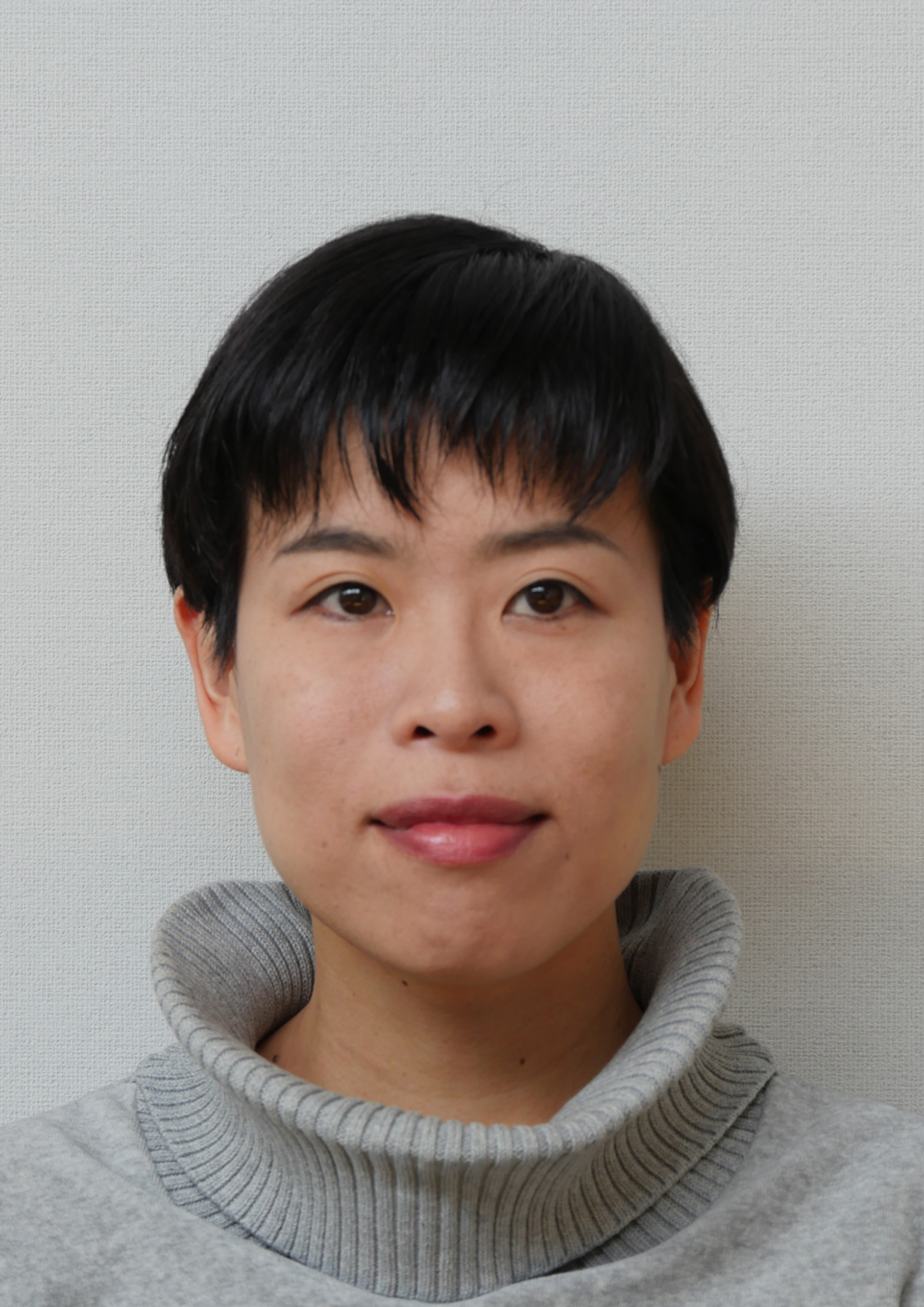 Image courtesy: Yamauchi Terue
Yim Dongwoo
Yim Dongwoo is the co-founder of PRAUD and an assistant professor at Hongik University Graduate School of Architecture and Urban Design. Yim was also an adjunct professor at Rhode Island School of Design from 2011 through to 2017 and a visiting assistant professor at Washington University in St. Louis in 2016. He received his Master of Architecture in Urban Design from Harvard University and his bachelor degree from Seoul National University. He has co-curated the Cities Exhibition in the 2019 Seoul Biennale with Rafael Luna and Pyongyang Sallim in 2017 with Calvin Chua. He is the winner of the Architectural League Prize 2013 and has participated in the Golden Lion winning award Korean Pavilion in 2014 Venice Biennale. Yim is the author of Pyongyang, and Pyongyang After, (Un)Precedented Pyongyang, and I Want to be METROPOLITAN, and the editor of North Korean Atlas.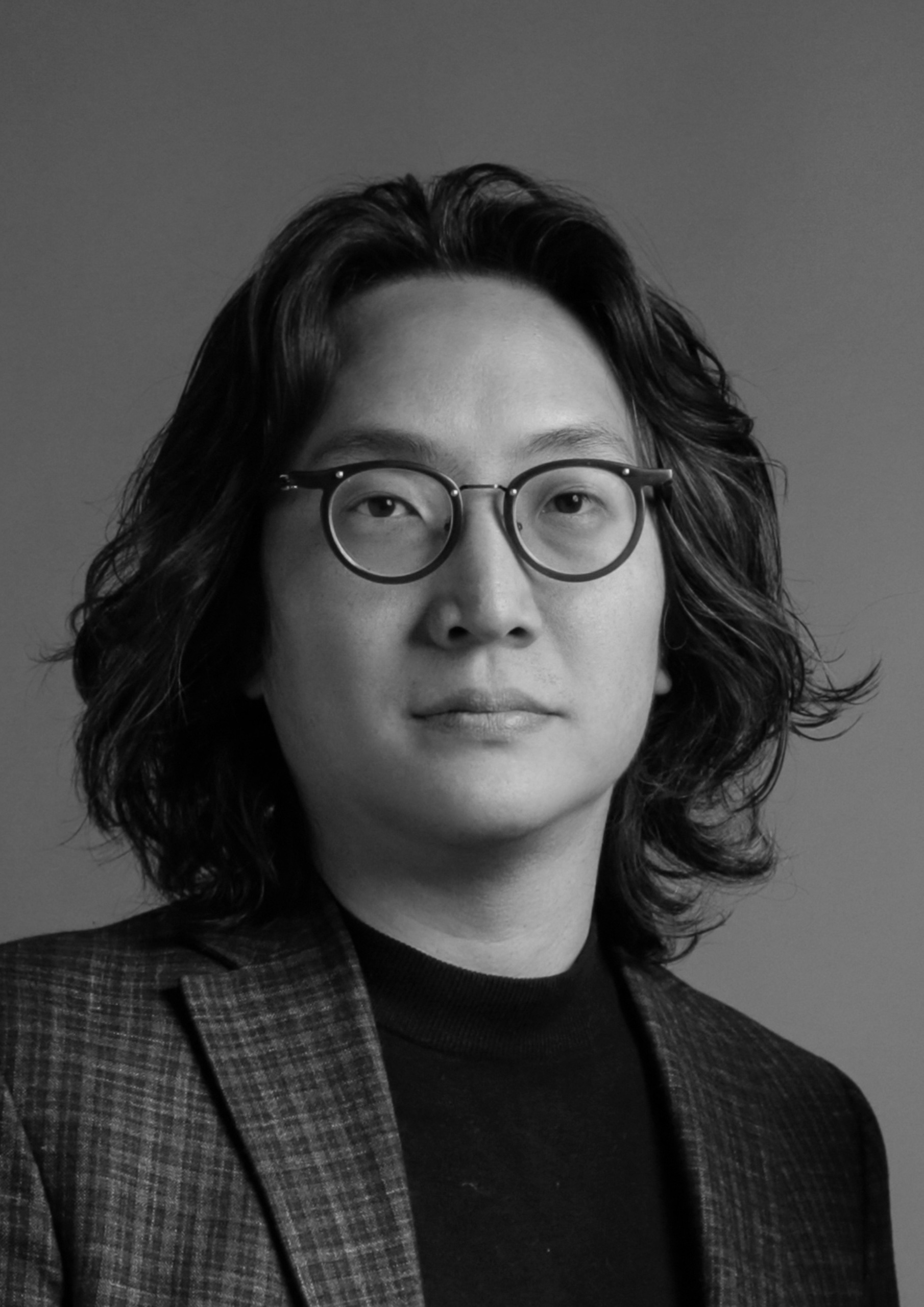 Image courtesy: Yim Dongwoo