Reza Afisina
Born in 1977, Afisina is based in Depok, West Java. Whilst being an active member of the Jakarta-based artist collective ruangrupa and serving as the Artistic Director of ruangrupa Art Laboratory (ArtLab), Afisina's concern has focused on establishing an alternative ecosystem through cultural activism. Working with a wide range of artistic forms from video to performance, he intentionally uses his body or objects of mass production in his work as a catalyst to bridge between his own entity and the global economic system.
He was invited to screen his video works at OK Video Festival in Jakarta (2003, 2010, and 2011), Jakarta Bienniale (2009), Move on Asia: The End of Video Art at Para/Site in Hong Kong (2010 and 2012) and City Net Asia, Seoul Museum of Art (2011).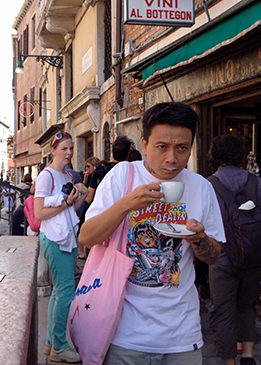 Aoyama Satoru
Born in 1973 and based in Tokyo, Aoyama has been interrogating gender roles and hierarchical value systems between manual and machine labour, craft and fine art, and is known for making meticulous embroidery pieces with old industrial-use Singer sewing machines. In his recent works, he investigates the impact brought by artificial intelligence on artistic production.
He recently exhibited at Yokohama Triennale, Japan (2017) and his work, ESCAPE from the SEA, was featured at the National Art Gallery, in Kuala Lumpur, Malaysia (2017).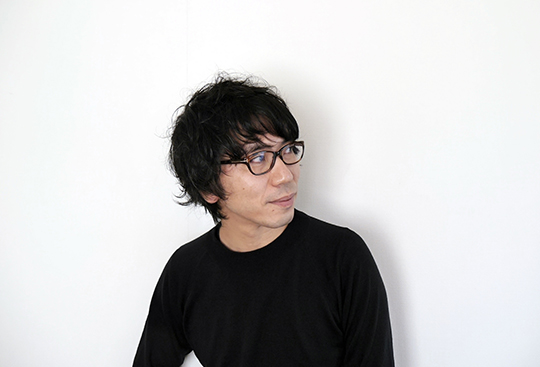 Movana Chen
Based in Hong Kong, Chen's renowned major practice is called KNITerature, weaving people's stories by knitting books that she collects from people she encounters during her travels around the world. Her knitted fabrics are sometime realised through people's involvement in its knitting process and often develops into wearable pieces for performance in public spaces.
Her recent solo exhibition was hosted at ArtisTree in Hong Kong (2013). She was one of the 30 finalists for the Sovereign Asian Art Prize in 2011 and 2012.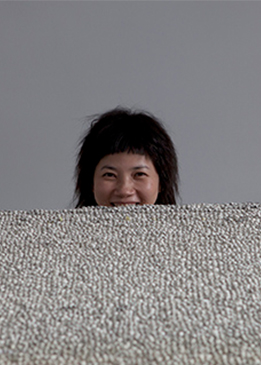 contact Gonzo
Formed by Kakio Yu and Tsukahara Yuya in 2006, contact Gonzo is currently based in Osaka. The current members are Tsukahara Yuya, Mikajiri Keigo, Matsumi Takuya and NAZE. The name of the performers/artists collective 'contact Gonzo' was inspired by 'Gonzo journalism', a form of journalism written in a highly personal writing style invented in the 1970s. The collective's performance strongly emphasises improvisational interaction among performers that is often likened to fighting or martial arts, blurring the boundaries between violence and trust.
contact Gonzo has been presented in Japan, Singapore, New York, Moscow, Rio, Reykjavik, Zurich, Budapest and Ljubljana among other places.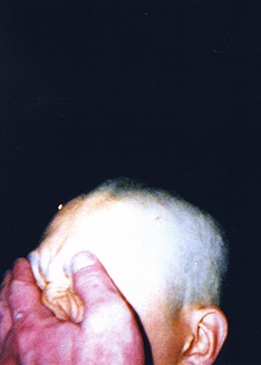 Ade Darmawan
Born in 1974 and based in Jakarta, Darmawan was a founding member and the director of the artists' initiative called ruangurupa. Besides his curatorial practice, Darmawan has presented installation pieces based on his observations on trade, economic change and its influence on people's lifestyle in the post-colonial era.
His solo exhibitions include Magic Centre at Portikus, in Frankfurt, Germany (2015) and at the Van Abbemuseum in Eindhoven, the Netherlands (2016). In 2016, he participated in the Gwangju Biennale, South Korea and also in the Singapore Biennale. In 2009, he became the Artistic Director of the Jakarta Biennale, and he has also been its Executive Director since 2013.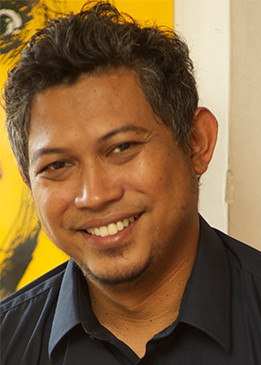 Huang Po-Chih
Born in 1980, Huang Po-Chih is now based in Taipei. Connecting his personal family history with the issues in global economy and industrialisation in post-war East Asia, Huang's multi-faceted artistic practices range from writing fiction and documentary, to farming and social enterprise. In these artistic endeavours, he explores the possibility of microeconomics that allows us to recover autonomy in balancing between production and consumption.
He participated in numerous exhibitions hosted by international institutions such as Taipei Biennale in 2014 and 2016; the 8th Shenzhen Sculpture Biennale, China, the National Museum of Modern Contemporary Art in Seoul, South Korea, the Rockbund Art Museum in Shanghai, China, the Centre for Chinese Contemporary Art in Manchester, U.K., and more. He also received 1st place in the Taipei Arts Award (2013), was nominated for the HUGO BOSS ASIA ART Award (2015) and was a recipient of the Prudential Eye Awards (2016).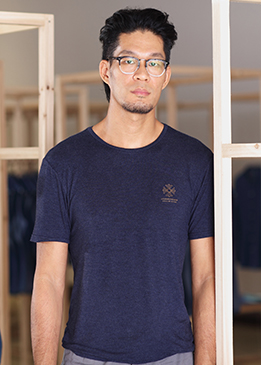 Jung Yeondoo
Born in 1969, Jung is based in Seoul, South Korea. Using various cinematic configurations for his photographic and video works, Jung explores the border between fiction and reality. Through the memories and dreams narrated by common people, Jung highlights the distinctive moments of anonymous individuals in modern history. Jung was invited to present at established institutions such as MoMA, Asia Society in New York and National Museum of Modern and Contemporary Art in Gwacheon, South Korea, and participated in numerous biennales including Venice, Gwangju and Shanghai. His works are in the collections of numerous international museums such as The Museum of Modern Art, New York, USA, National Museum of Contemporary Art, Gwacheon, South Korea, and St. Louis Art Museum, St. Louis, USA.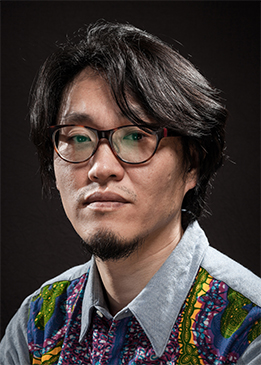 Liu Chuang
Born in 1978 in Hubei, China, Liu is currently based in Shanghai. He has deployed different mediums and materials, from video to personal belongings to architectural design, in representing the transformation of public mindset, standard of living and urban landscape affected by the fast-paced process of industrialisation and modernisation in China.
Liu recently participated in exhibitions including Building Code Violations III – Special Economic Zone at Long March Project in Beijing, China (2018), That Has Been, And May Be Again at Para Site in Hong Kong (2016), the 10th Shanghai Biennale, in Shanghai, China (2014) and the 10th Gwangju Biennale in Gwangju, South Korea (2014).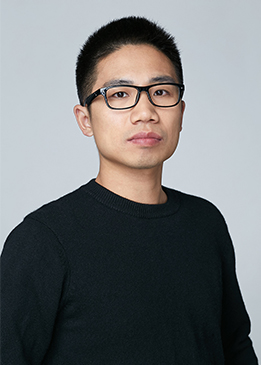 Pangrok Sulap
Founded in 2010 by Rizo Leong, Jirum Manjat and Mc Feddy, Pangrok Sulap is based in the State of Sabah, Malaysia. 'Pangrok' is the local pronunciation of 'punk rock', while 'Sulap' refers to a hut which is usually used as a resting place by farmers in the Dusun language. Pangrok Sulap is a collective of artists, musicians and social activists whose purpose is to empower communities through making woodblock prints on fabric. With their slogan 'Jangan Beli, Bikin Sendiri' (Don't Buy, Do-it-yourself), they proactively welcome the participation and involvement of people to work together on art projects as a mean of communication.
Pangrok Sulap's recent participations in group shows are SUNSHOWER: Contemporary Art from Southeast Asia 1980s to Now at National Arts Center, Tokyo, Japan (2017), Blaze Carved in Darkness: Woodcut Movement in Asia 1930s-2010s, Fukuoka Asian Art Museum, Japan (2018), as well as Kochi-Muziris Biennale 2018, India (2018).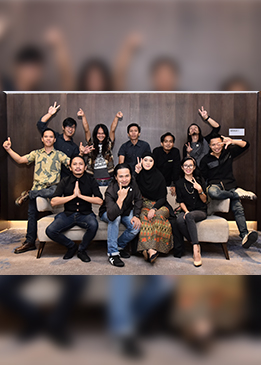 Raquel Ormella
Born in 1969, Ormella is based in Canberra. Appropriating the form and style of the Australian flag and political banners, Ormella's textile works are conceived as vehicles which examine the subjects of political power, the exploitation of natural and human resources and how it impacts the natural environment, particularly in the context of Australian society.
Ormella has participated in various group exhibitions including the 1st Aichi Triennial in Nagoya, Japan (2010) and Asian Art Biennial at the National Taiwan Museum of Fine Arts in Taichung, Taiwan (2015). She was also invited for numerous exhibitions hosted by important Australian art institutions such as the Art Gallery of New South Wales, Artspace in Sydney and the Ian Potter Museum of Art in Melbourne.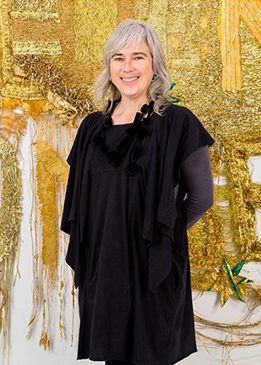 Alma Quinto
Based in Urdaneta City, Quinto is a visual artist, educator and cultural worker whose works aim to empower downtrodden lives and heal broken dreams. Quinto was CHAT's 4th residency artist in 2018. During her residency, she conducted a series of workshops, performances, film screenings and talk events in collaboration with Filipino domestic workers, and created artworks with them.
Her works have been exhibited in international institutions, and she has been invited to various biennales and triennales, including the Kuala Lumpur Biennale (2018), the Yokohama Triennale (2005) and the Havana Biennale (2004).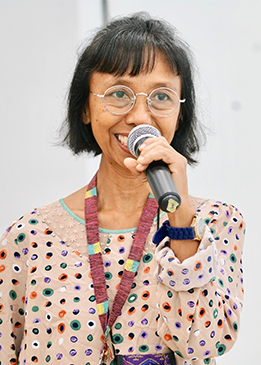 Image courtesy: Alma Quinto
Norberto Roldan
Born in 1953 and based in Quezon City, Roldan deploys found objects and images, combining them into traditional local craft and text to make assemblages. As amalgams of personal belongings, collective memories, history and everyday life, Roldan's pieces present an alternative angle to see the entangled and multi-layered socio-political conditions in his surroundings.
His recent participations in the exhibitions hosted by prominent institutions are No Country: Contemporary Art for South and Southeast Asia at Solomon R. Guggenheim Museum in New York, U.S.A (2012), Between Declarations and Dreams: Art of Southeast Asia Since the 19th Century at National Gallery Singapore (2015), SUNSHOWER: Contemporary Art from Southeast Asia 1980s to Now at National Art Centre, Tokyo, in Japan (2017) and Passion and Procession: Art of the Philippines at Art Gallery of New South Wales in Sydney, Australia (2017).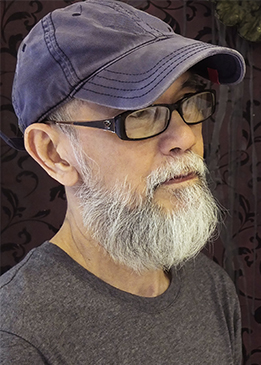 Mark Salvatus
Born in 1980, Salvatus is based in Quezon City. Whilst serving as the co-founder and artistic director of the alternative art space 98B COLLABoratory and organising various artistic community projects, Salvatus has executed works using photography, videos and installations. Through his observations on everyday mundane objects, popular images, and mass behaviour, Salvatus extracts minute yet important connections between our subconsciousness and the manipulative socio-political environment.
His work has been shown in a number of international solo and group exhibitions, including A Tripoli Agreement organised by Sharjah Art Foundation (2018), Hothouse, Philippine Contemporary Art Network Pavilion at Gwangju Biennale, South Korea (2018), How Little You Know About Me at Museum of Modern and Contemporary Art, Seoul, South Korea (2018) and SUNSHOWER: Contemporary Art from Southeast Asia 1980s to Now at Mori Art Museum, Tokyo (2017).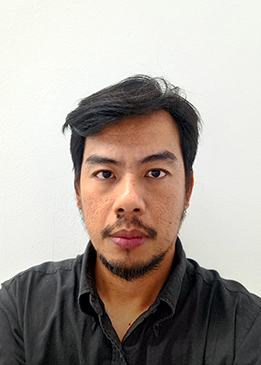 Dayanita Singh
Born in 1961, Singh is based in New Delhi. Highly acknowledged for her documentary photography portraying the severe social situation surrounding sex workers, child laborers and the poverty in India, Singh has deployed her photography as imagery phrases and interconnected them to compose open-ended poetic narratives.
Singh's solo exhibitions were hosted by internationally acclaimed institutions, including the Hayward Gallery in London, UK (2013), Museum Für Moderne Kunst in Frankfurt, Germany (2014), Art Institute in Chicago, USA (2014), Kiran Nadar Museum of Art in New Delhi, India (2015) and the Tokyo Photographic Art Museum in Tokyo, Japan (2017). She was also a selected artist for the German Pavilion for the 55th Venice Biennale (2013).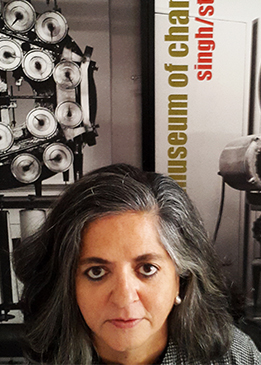 Jakkai Siributr
Born in 1969 and based in Bangkok, Siributr employs various manual textile and sewing techniques, such as weaving and embroidery, in his artworks to enhance people's awareness of socio-political agenda, including the religious conflicts in South Thailand and the harsh working conditions of garment factory labourers in Southeast Asian countries. Recently, he has conducted workshops and realised collaborative works with ethnic minority groups in South Thailand so that their voices can be heard.
Siributr participated in important international exhibitions including Phantoms of Asia: Contemporary Awakens the Past at the Asian Art Museum of San Francisco, U.S.A (2012), Bangkok Art Biennale (2018) and the 9th Asia Pacific Triennale of Contemporary Art at the Queensland Art Gallery and Gallery of Modern Art in Brisbane, Australia (2018).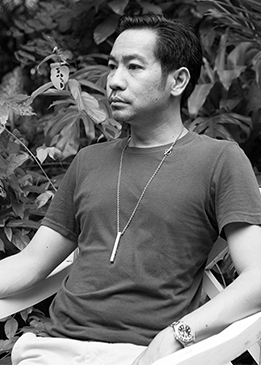 Vo Tran Chau
Born in 1986, Vo is based in Ho Chi Minh City. Born to a family of traditional embroiderers, she understands the languages of threads and fabrics, and chooses textile, particularly found fabrics and second-hand clothing, as materials for her artistic practice. By deploying these materials which retain personal history, Vo portrays how strongly personal history reflects on the grand historical narrative of nation states and society.
Vo has exhibited in regional and international exhibitions, including the latest solo exhibition at Salon Saigon in Ho Chi Minh City and Manzi Art Space in Hanoi, Vietnam (2016), EVA International Ireland's Biennial at Limerick, Ireland (2016) and Tracing at San-Art, Ho Chi Minh City, Vietnam(2015).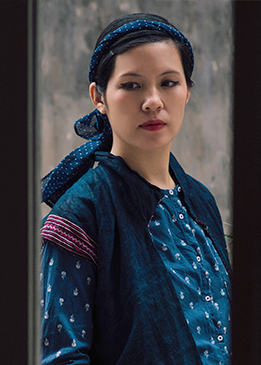 Heidi Voet
Born in 1972, Voet is based in Taipei. Driven by her concern with socio-political conditions in the globalised world, Voet has often employed everyday objects as an agent to redirect our attention to the under-noticed reality of economic and power imbalance in our society. Retaining a critical yet humorous quality in her practices, she has realised multidisciplinary projects and works often through labour-intensive production processes.
Her works and projects are recently presented at Sint-Lukas Galerie in Brussels, Belgium (2018), Project Fulfill Art Space in Taipei, Taiwan (2016) and the 11th Shanghai Biennale in Shanghai, China (2016).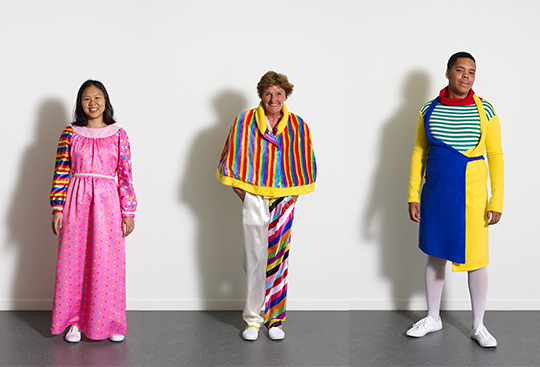 Takahashi Mizuki
Takahashi Mizuki is the current Executive Director and Chief Curator of Centre for Heritage, Arts and Textile. She completed MA History of Art from both Waseda University, Tokyo and The School of Oriental and African Studies, University of London.
After serving as a founding curatorial member at Mori Art Museum in Tokyo from 1999-2003, Takahashi worked as senior curator at Contemporary Art Center, Art Tower Mito and realised numerous transdisciplinary exhibitions addressing various artistic forms including manga, film, fashion, architecture, performance and contemporary art.
Takahashi was a research fellow at Central Saint Martins, The University of the Arts London from 2015 to 2016. She curates, writes and gives lectures extensively in Asia and Europe.