Bi Rongrong
Born in 1982 in Ningbo and now living and working in Shanghai, Bi Rongrong has collected ornamental patterns of architectures in the cities where she visited and has applied them to textiles, paintings, animations and immersive installations. In her works, the applied patterns lose the original context and appear as pure abstract forms. In doing so, Bi transforms the space into pictorial landscape.
After completing an MA in Chinese Traditional Landscape Painting at Sichuan University, she studied for an MA at the Painting Department of the Frank Mohr Institute in the Netherlands. Her recent solo exhibitions include Wave at Shanghai Museum of Glass, China (2017); Pattern XI-∞  at A Thousand Plateaus Art Space in Chengdu, China (2019) and she has also participated in public art projects in and outside China.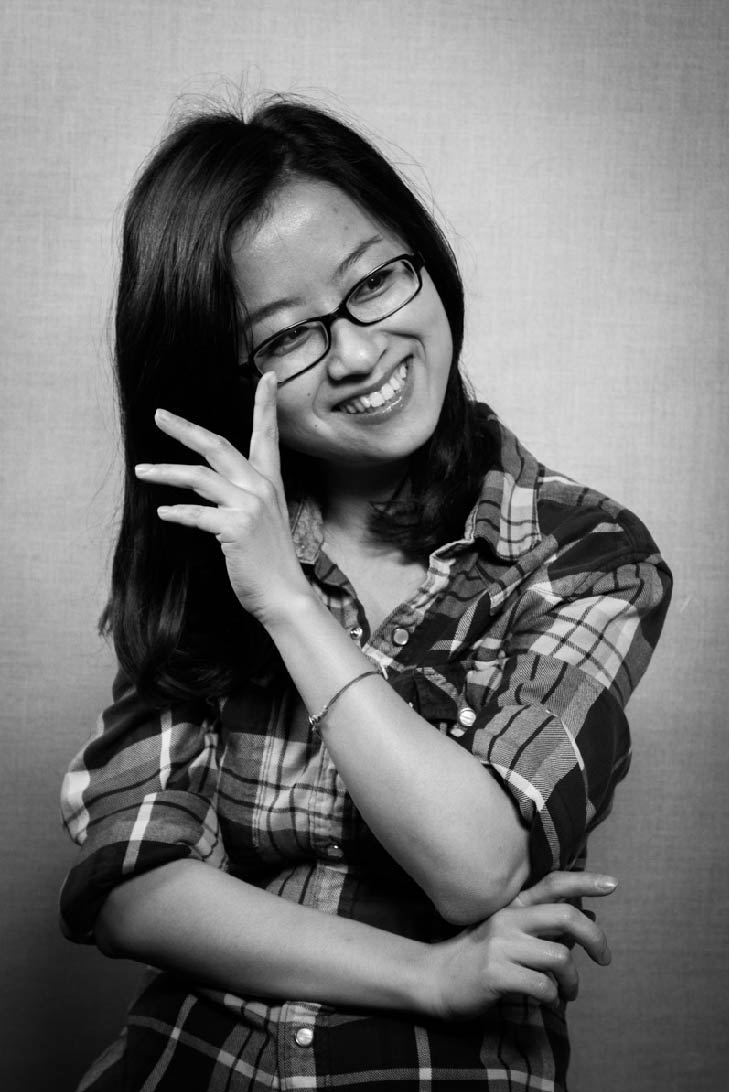 Ham Kyungah
Born in 1966 and currently based in Seoul, Ham Kyungah has delved into the subject of power structure and its distorted, imbalanced aspects in reality through her embroidery paintings, installation, video and performance. Most of her works require a complex, lengthy process including research, seeking right collaborators, and gaining trust from them for taking risks to embody her idea. Whilst highlighting latent political manipulations and realities in mundane things around us, Ham's poignant observation is intricately interweaved with her examination of contemporary art's constantly evolving expressive means.
Her works have been exhibited in solo shows including Carlier Gebauer in Berlin, Germany (2017) and in Madrid, Spain (2019);  Pace Gallery in Hong Kong (2019) and selected to international biennales and triennales such as the Singapore Biennale (2011); the Liverpool Biennial (2012); the Busan Biennale (2012); the Guangzhou Triennial (2015) and Taipei Biennial (2016). She was the recipient of art prizes, including Asia Pacific Breweries Signature Art Prize Exhibition in Singapore Art Museum, Singapore (2011) and Artists of the Year 2016 by National Museum of Modern and Contemporary Art in Seoul.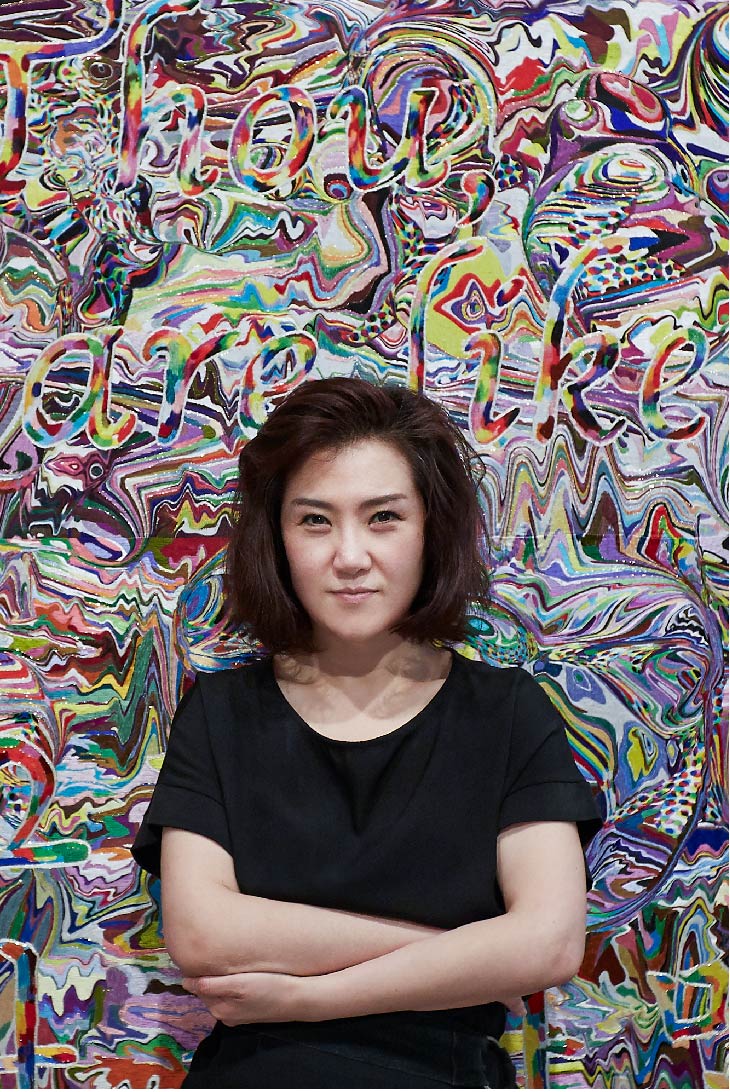 Kato Izumi
Born in 1969 in Shimane, Japan, Kato Izumi currently lives and works in Tokyo and Hong Kong. Known for his paintings of enigmatic creature-like figures, Kato has deployed diverse mediums such as wood, soft vinyl, stones and fabrics to push the limit of conventional pictorial form as well as to depict the boundary between human and nature. In 2018, he formed a rock band called THE TETORAPOTZ with 4 other Japanese artists and has performed and conducted workshops.
Kato's works have been invited in major art museums and international exhibitions, including the Venice Biennale (2007), A4 Contemporary Arts Center in Chengdu, China (2012);  21st Century Museum of Contemporary Art in Kanazawa, Japan (2013); Museum of Contemporary Art Tokyo, Japan (2014); Centre Pompidou-Metz, France (2017); Red Brick Art Museum in Beijing, China (2018) and Hara Museum of Contemporary Art, Japan (2019).
Byron Kim
Born in La Jolla, California in 1961 and currently lives and works in New York and California. Byron Kim has been known for his series of conceptual minimal paintings such as Synecdoche which consists of monochrome paintings of human skin colour, and Sunday Paintings in which Kim has executed a single painting of the sky every Sunday since 2001. His paintings are often suspended between figuration and abstraction.
He has participated in exhibitions hosted by the New Museum of Contemporary Art in New York, USA (2013); the Museum of Contemporary Art San Diego, USA (2015);  and the Whitney Museum of American Art in New York, USA (2017) and invited by the Sharjah Biennial (2015); and the Gwangju Biennale (2018). His works are included in the collections of the Art Institute of Chicago, the Berkeley Art Museum, the Brooklyn Museum, the Hirshhorn Museum, the Museum of Contemporary Art San Diego, the National Gallery of Art, the Wadsworth Atheneum Museum of Art, and the Whitney Museum of American Art.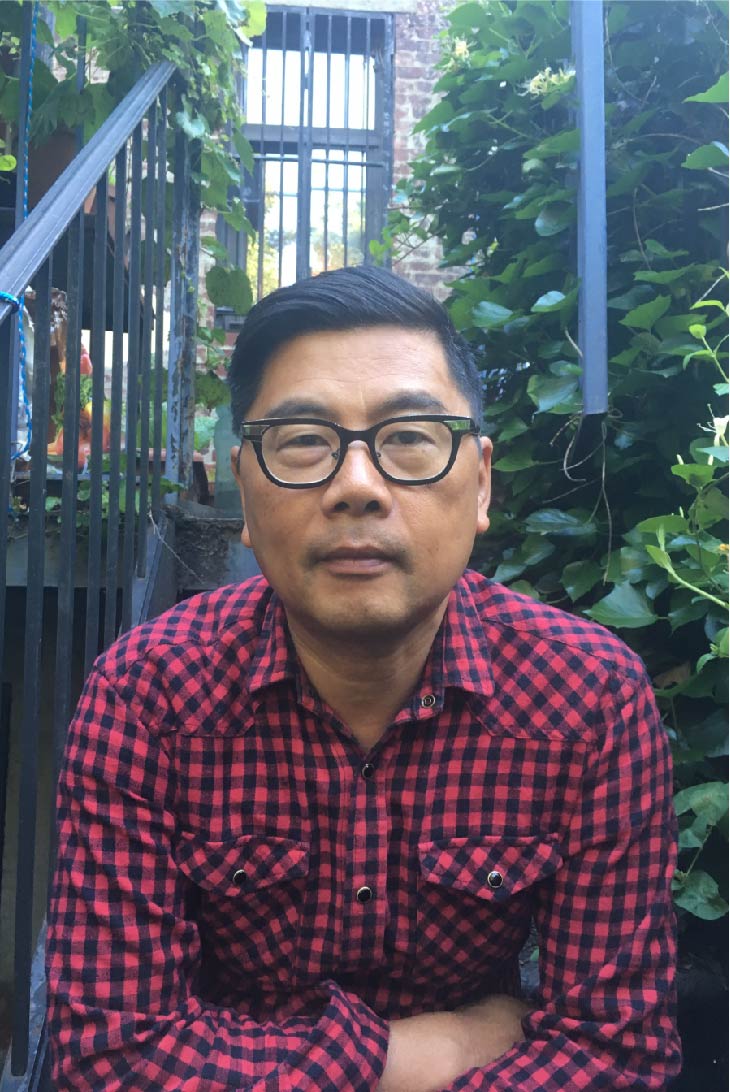 David Medalla
Born in Manila in 1942, David Medalla moved to New York at the age of 14. After studying Greek philosophy and ancient Greek drama at Columbia University, he began to commit in art making. Throughout his life, Medalla constantly moved and worked from city to city including Berlin, Edinburgh, New York, London and Paris. His work ranges from poetry to sculpture, kinetic art, painting, installation and performance. In 1994 he founded the Mondrian Fan Club in New York with Adam Nankervis. Embracing unexpected changes and consequences, Medalla's works capture ephemeral states of things.
He was invited to numerous important exhibitions and biennales including Live in Your Head: When Attitudes Become Forms curated by Harald Szeemann at the Kunsthalle Bern in Switzerland (1969); DOCUMENTA 5 in Kassel, Germany (1972); the 2nd Johannesburg Biennale, with Adam Nankervis, the Mondrian Fan Club (1998); Performa 07 in New York, USA (2007); the 16th Sydney Biennial in Sydney, Australia  (2008); the 9th Mercosul Biennial in Porto Alegre in Brazil (2013); the 8th Asian Pacific Triennale in Brisbane, Australia (2015) and The 57th Venice Biennale (2017). In 2016, he was shortlisted for the inaugural Hepworth Prize for Sculpture.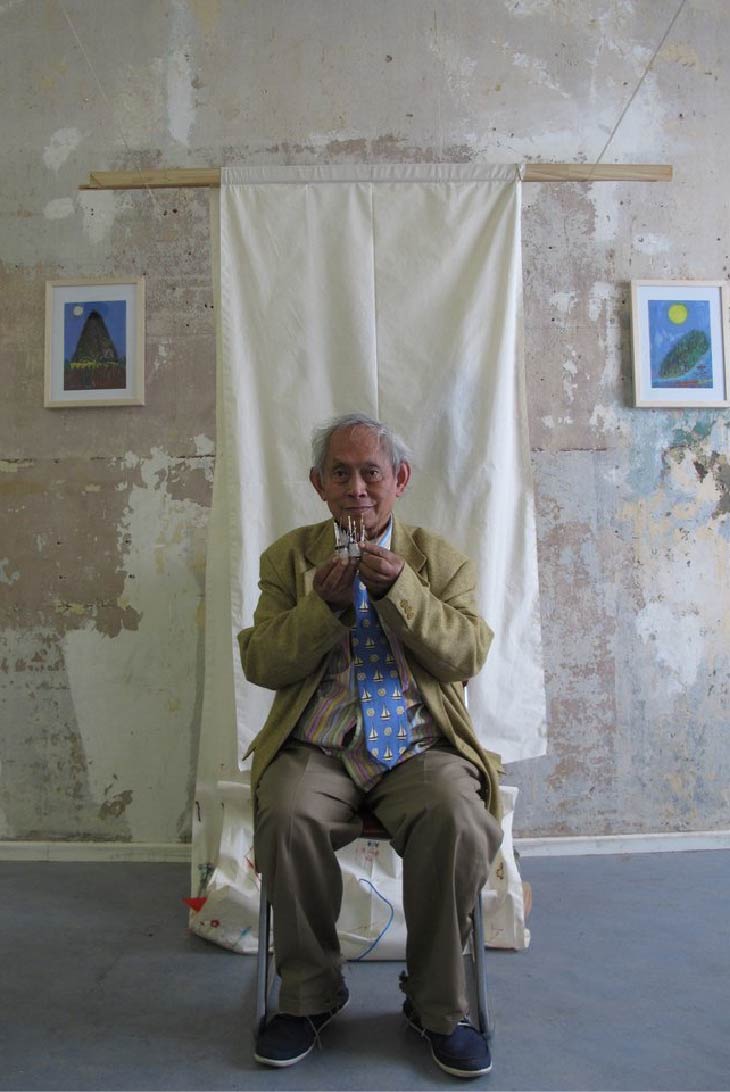 Kawita Vatanajyankur
Born in 1987 and currently living in Bangkok, Kawita Vatanajyankur's works consist of performance and video works that represent her interest in the exploitation of labour in industries and consumerism. In her performance pieces, she uses her body as mechanical tools to evoke repetitive movements which rendered them machine-like. Her colourful video works which employ visual codes of commercial advertisement ironically present the covered realities of labourers' severe conditions which are invisible when their products are in store.
Since her graduation of the BA, Fine Art from RMIT University in Melbourne, Australia, her performances and video works have been shown in multiple cities such as New York, Sydney, Taipei and Tokyo. In 2018, she participated in the inaugural edition of Bangkok Art Biennale, Thailand. Her works are in collection of Singapore Art Museum; Dunedin Public Art Gallery in New Zealand; MAIIAM Contemporary Art Museum in Chiang Mai, Thailand.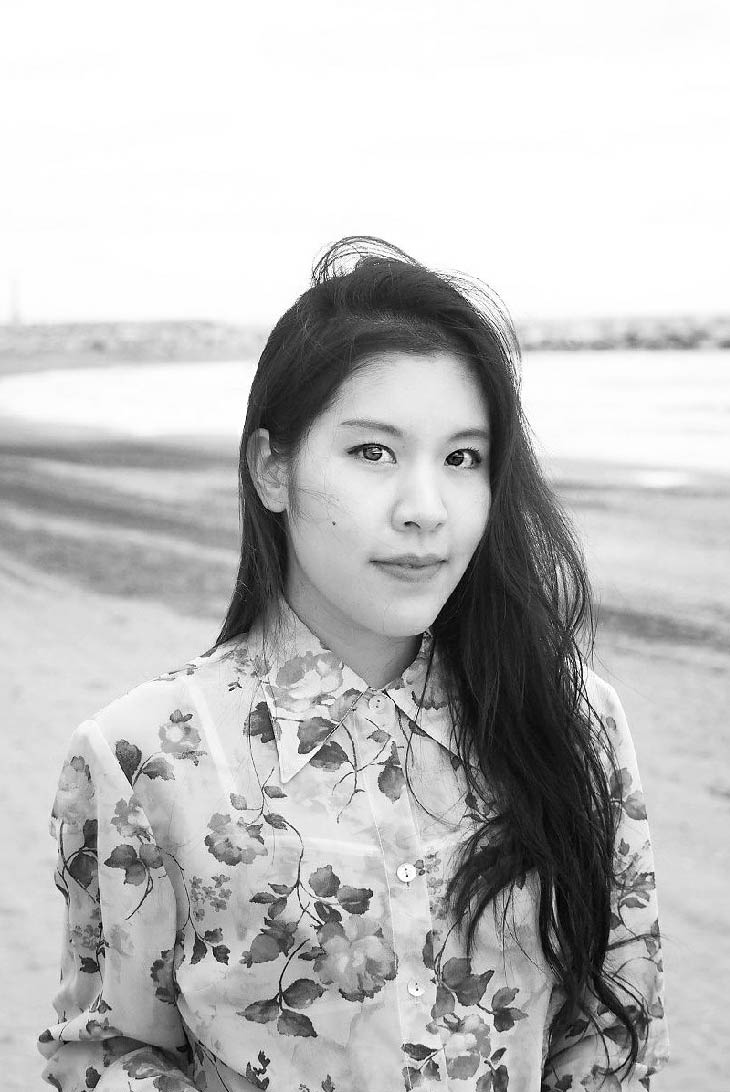 Samson Young
Born and living in Hong Kong, multi-disciplinary artist Samson Young was trained as a composer and graduated with a PhD in Music Composition from Princeton University in 2013. With an interest in the social, cultural and political dynamics of sound, Young investigates recurring topics related to identity, war and literature through cross-disciplinary works.
He represented Hong Kong in a solo project at the Hong Kong Pavilion of the 57th Venice Biennale in 2017 and his works were presented in Performa 19, New York (2019); Talbot Rice Gallery, Edinburgh (2019); SMART Museum, Chicago (2019); De Appel, Amsterdam (2018/19); Solomon R. Guggenheim Museum, New York in USA (2018); National Museum of Art in Osaka, Japan (2018); M+ Pavilion, Hong Kong (2018); Centre for Contemporary Chinese Art in Manchester (2017); National Museum of Modern and Contemporary Art in Seoul, South Korea (2017); DOCUMENTA 14: documenta radio, Kassel (2017) and Kunsthalle Düsseldorf (2016/17) among others.  His works are held in the collections of Solomon R. Guggenheim Museum, New York; M+ Museum, Hong Kong; Mori Art Museum, Japan and the Israel Museum, Jerusalem.