TWGHs Lok Hong ICCMW
TWGHs Lok Hong ICCMW (Integrated Community Centre for Mental Wellness) provides accessible, district-based community support and social rehabilitation services for residents of Central and Western District and Southern District. Their one-stop services cover early prevention and risk management, including client-centred casework, therapeutic groups, social and supportive programmes and occupational training.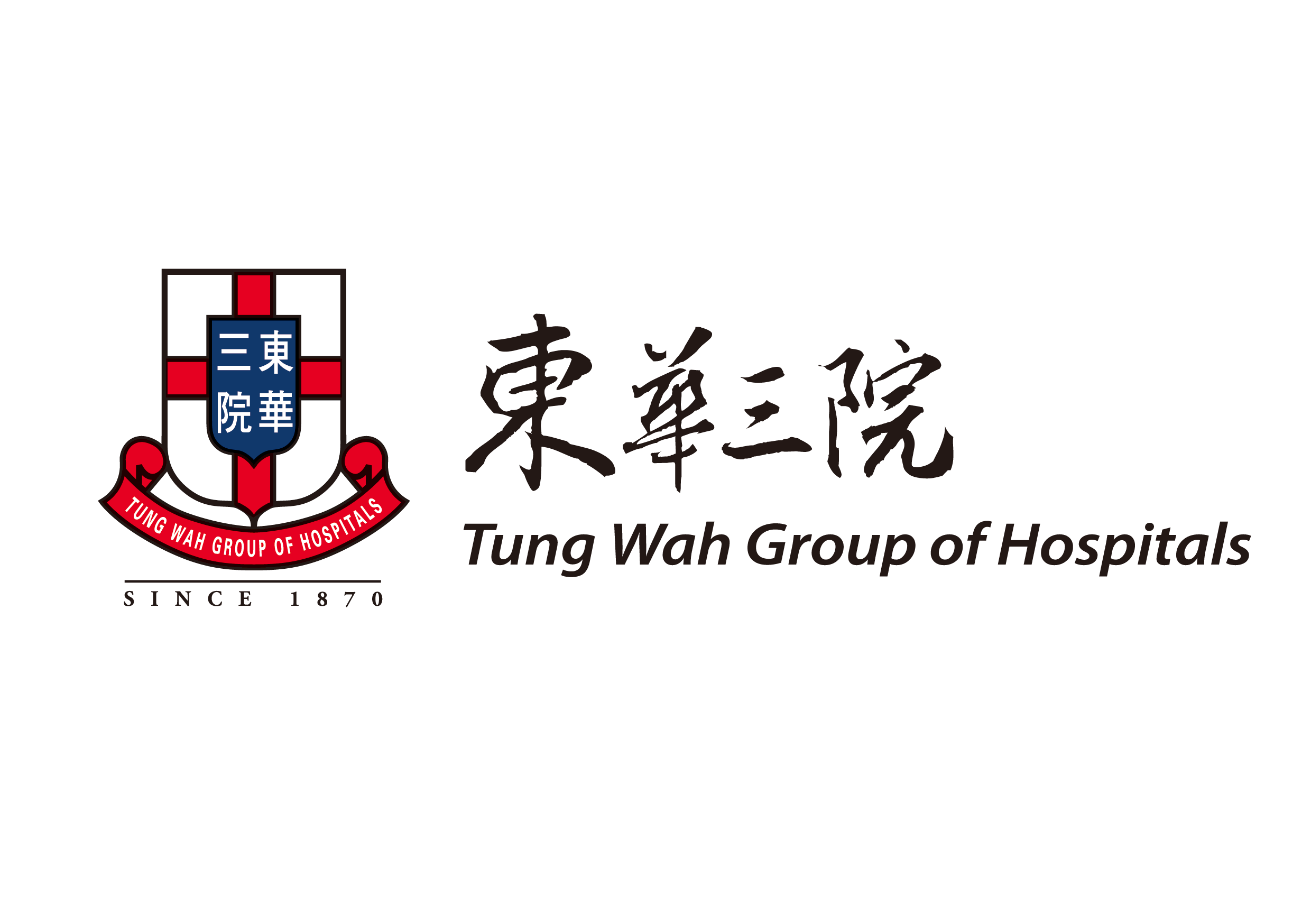 Image courtesy: TWGHs Lok Hong ICCMW
St Mary's Canossian School
St Mary's Canossian School is an aided whole-day Catholic primary school. The school upholds the educational philosophy of the Canossian Daughters of Charity by developing students' integrity and gospel values through a balanced educational programme. The school places great importance on moral, intellectual, physical, social, aesthetic and spiritual development, in order to live up to the school motto 'One Heart and One Way'. With these qualities, St Marians would, in return, contribute to their families, the school, the community and the country.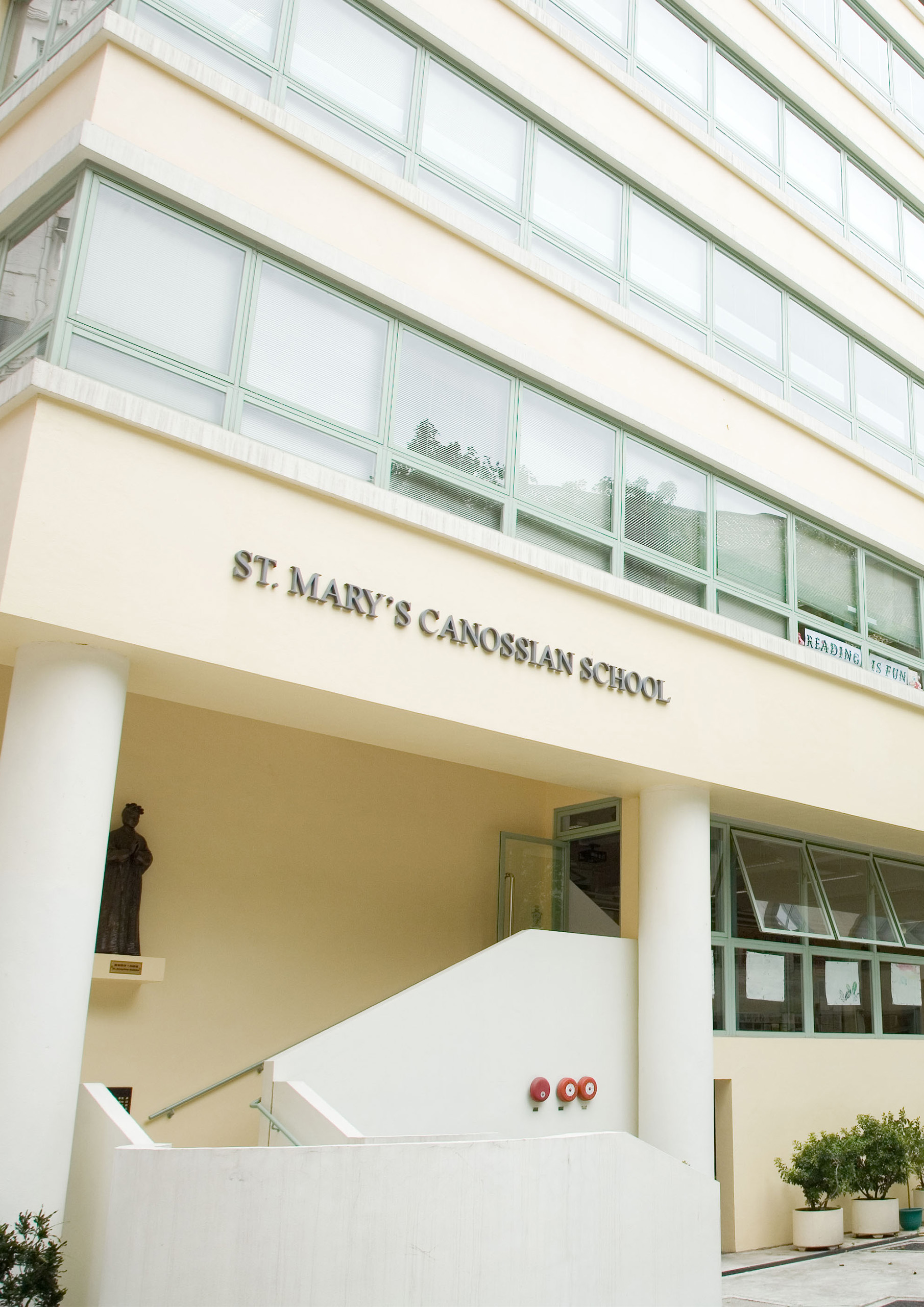 Image courtesy: St Mary's Canossian School
Po Leung Kuk Lee Shing Pik College
They are a full-time co-ed grammar school which is subsidised by the government located at Chai Wan Kok, Tsuen Wan West, N.T.. It is their conviction that students will better acquire knowledge through taking part in outdoor experiential learning which foster deep reflection, self-learning and the quest for knowledge.


Image courtesy: Po Leung Kuk Lee Shing Pik College
Asbury Methodist Social Service
Asbury Methodist Social Service caters to residents in the Kwai Chung area with a wide range of activities, with the goal of expanding their synergetic support system and their physical and psychological development; thus, allowing them to enjoy an abundant life and to build a harmonious and integrated community.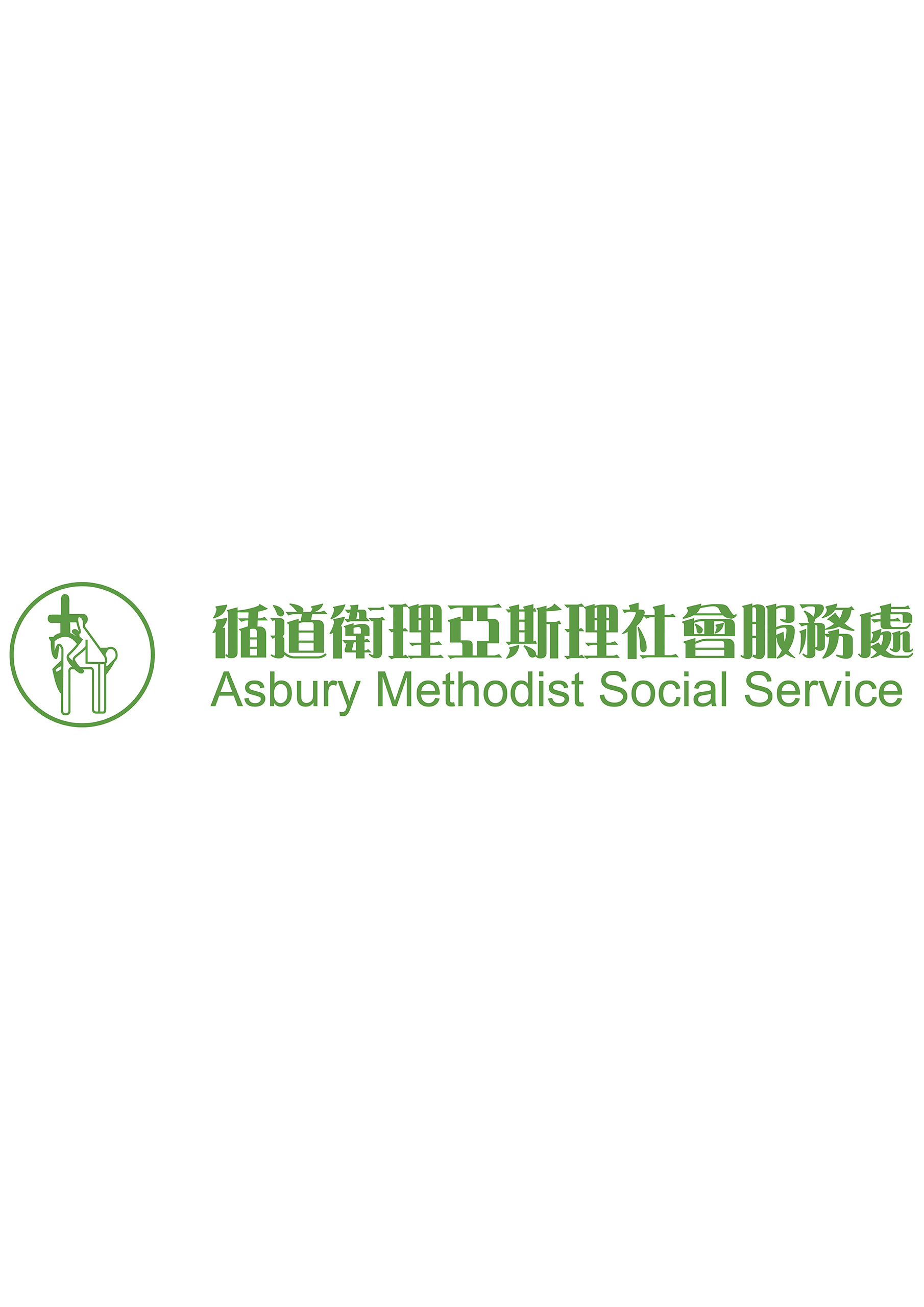 Image courtesy: Asbury Methodist Social Service
Hong Kong Design Institute (HKDI)
Hong Kong Design Institute (HKDI) was established in 2007 and is a member of the VTC Group. As a leading provider of design education and lifelong learning, including architecture, interior and product design, communication design, digital media, and fashion and image design, it promotes the 'think and do' approach and encourages interdisciplinary synergy in its broad range of design programmes that cultivates students' cultural sensitivities and sense of sustainability. HKDI maintains a strong network with the industry and provides its students with essential practical experience. Overseas exchanges are actively arranged for students to broaden their international perspective.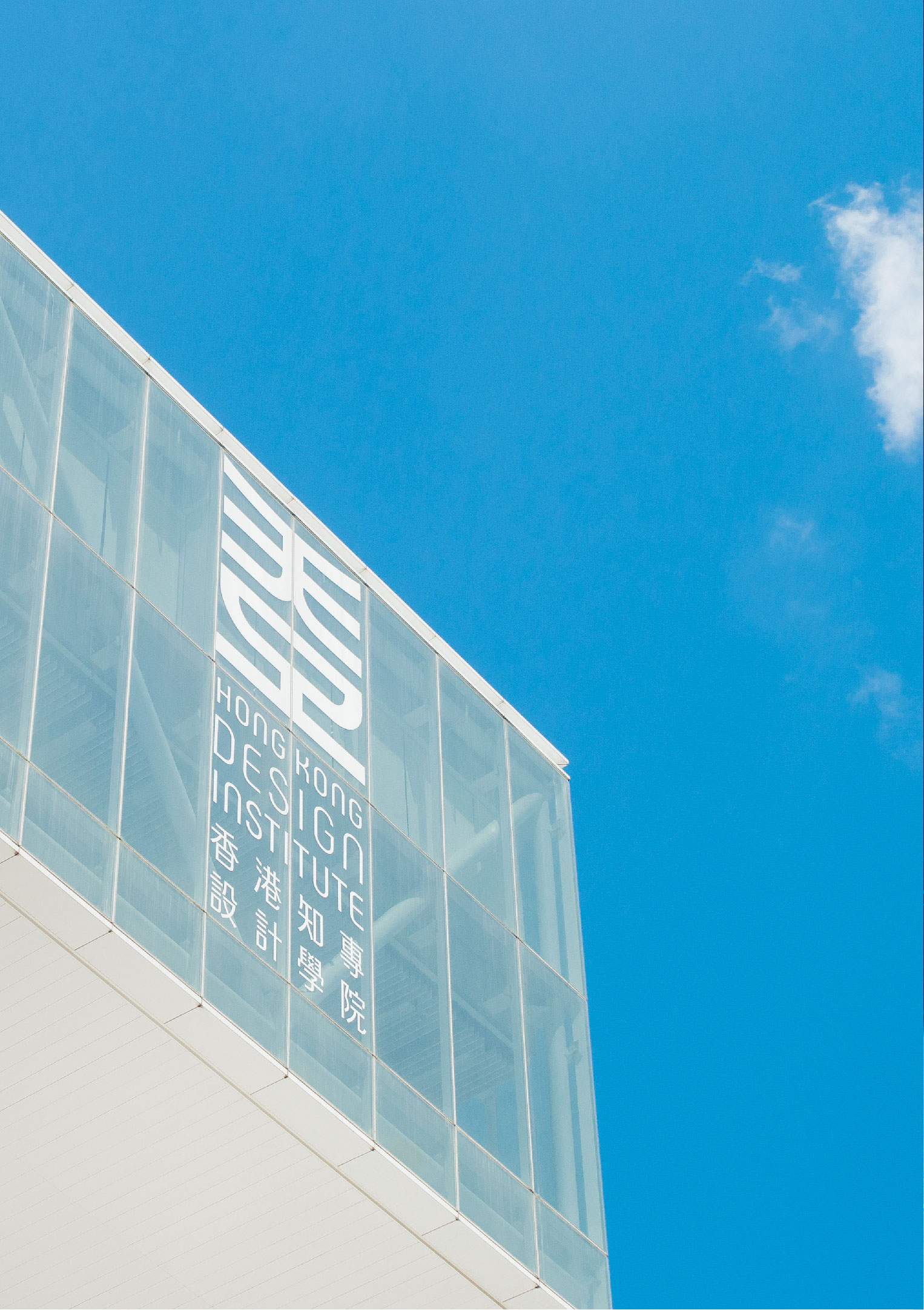 Image courtesy: Hong Kong Design Institute (HKDI)
Africa Center Hong Kong
Africa Center Hong Kong is a platform that fosters value-creating interactions between African & non-African communities in Asia. They plan and arrange different programmes to achieve their missions of rebranding blackness, connecting communities and raising black consciousness. Their programmes include Chungking Mansions Tour, African Drum & Dance Workshop, African Cooking/Baking Workshop, Ethiopian Culinary Experience, African Kidz Club, Service Learning Programs, etc.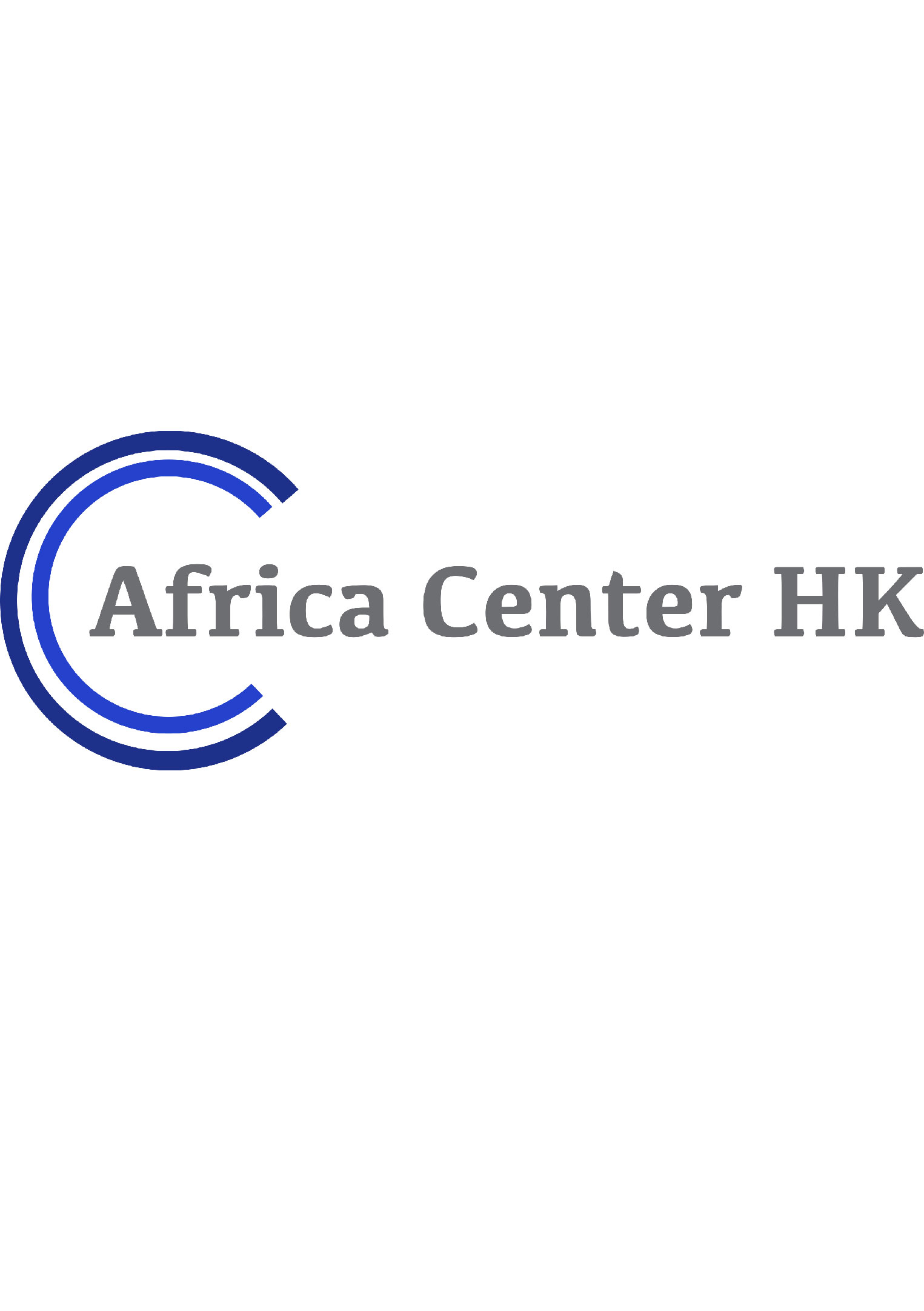 Image courtesy: Africa Center Hong Kong
Green Ladies & Green Little
Green Ladies & Green Little is a social enterprise operated by the St. James' Settlement. Established in 2008, Green Ladies & Green Little has been promoting eco-friendly habits and employment opportunities for middle-aged women. Secondhand business is expanded to kids wear and Green Ladies & Green Little was established in 2016 to provide an eco-shopping platform for parents and kids. Through their collection of high quality fashion and accessories, they promote secondhand clothing for sustainable use of resources.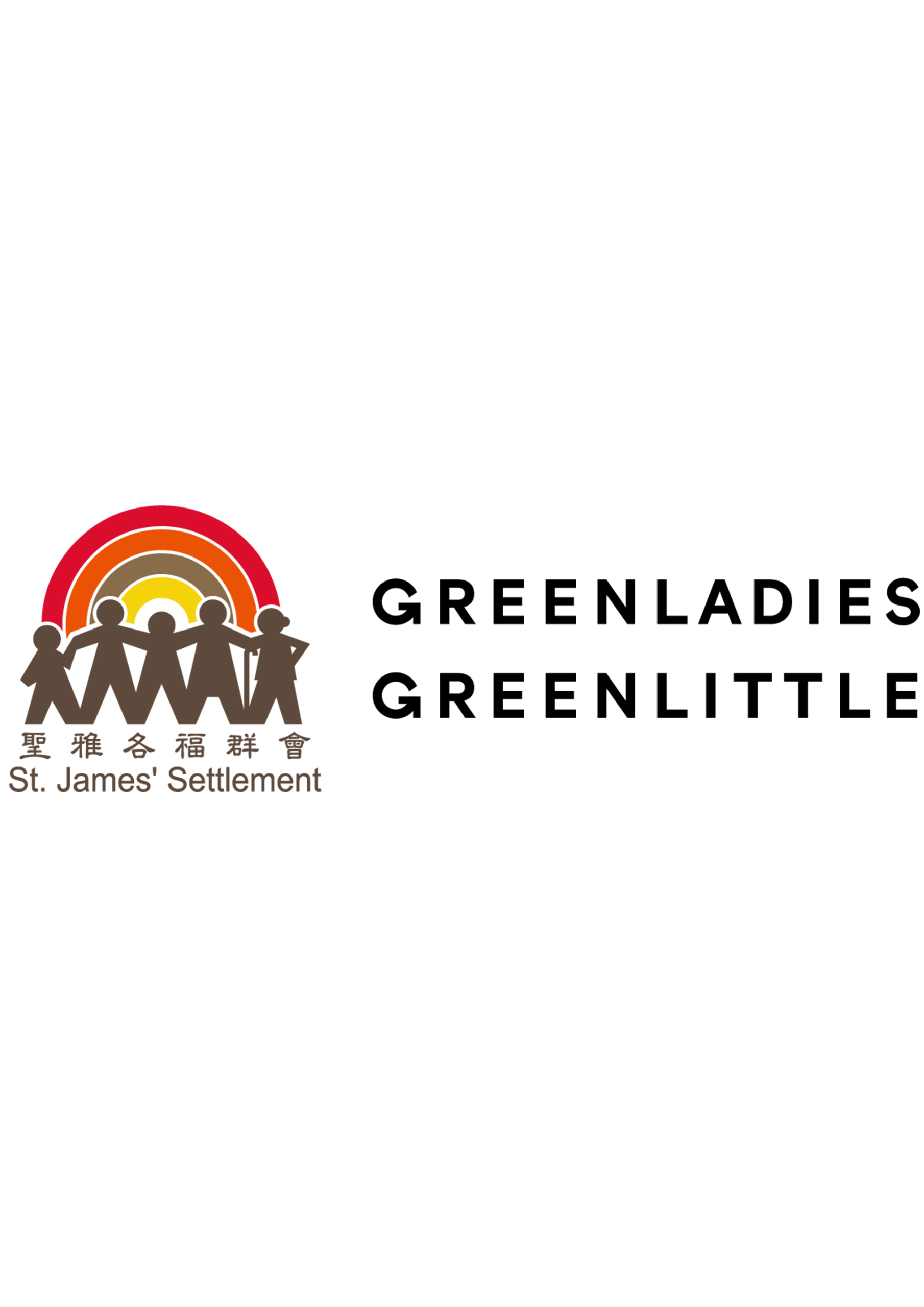 Image courtesy: Green Ladies & Green Little
TWGHs Lok Ching CMHEPSC
Lok Ching Community Mental Health Education and Promotion Service Center (LCCMHEPSC) commences on August 2018. It aims to enhance the mental health of ex-mentally ill, carers and the general public. It emphasizes to foster a respectful, accepting and integrated society.
It provides a holistic and all-rounded mental health supporting services for the community that includes: Little Carer Support Service (Central, Western and Southern District), Secondary School Mental Health Support Service (Central, Western and Southern District), Peer Support Service, Volunteer Service, Public Education and Promotion Activities, Online Mental Health Promotion Service, Free Counseling Service, Mobile Van for Publicity Service on Mental Wellness (Kowloon West) and Social Enterprise Service.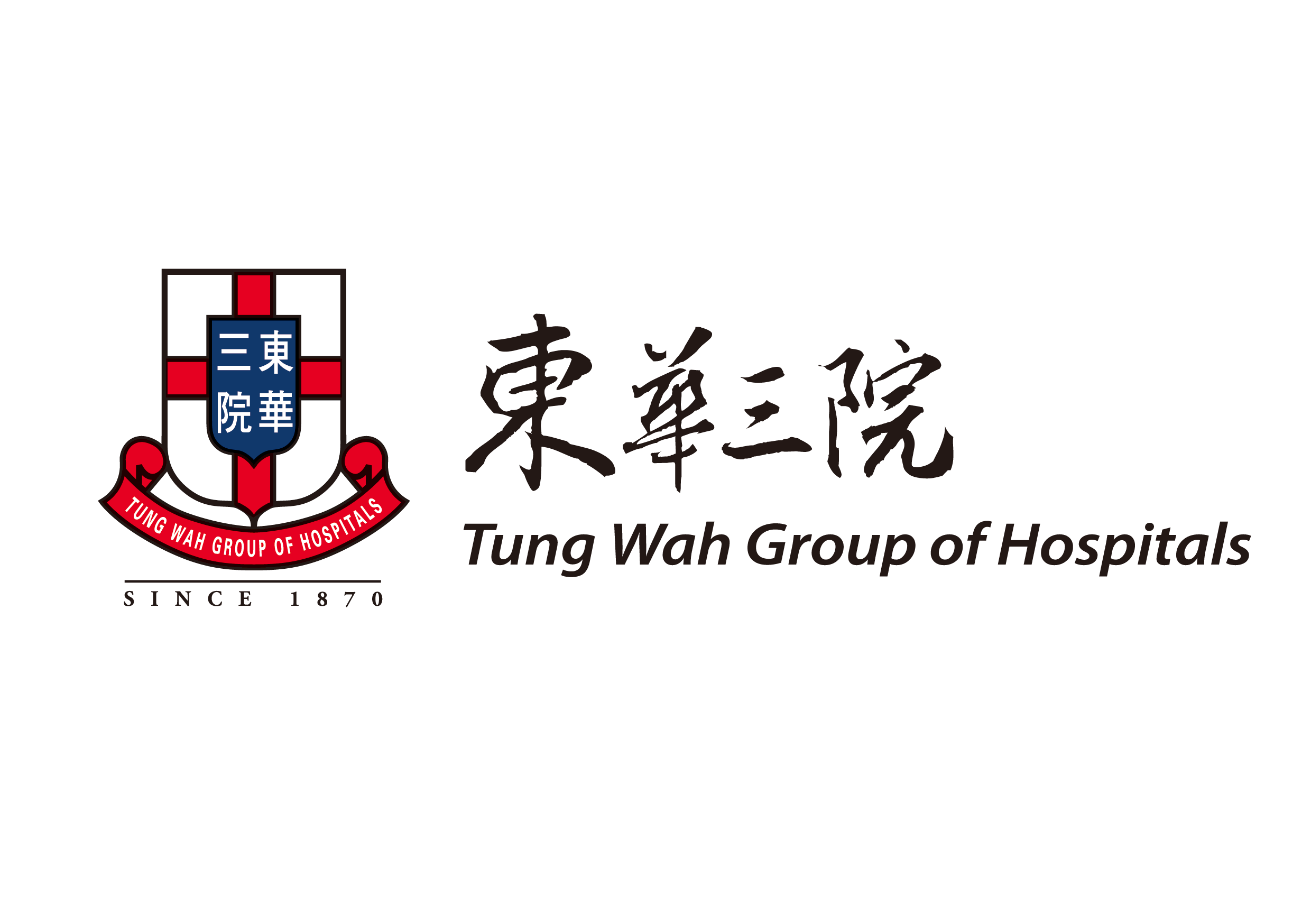 Image courtesy: TWGHs Lok Ching CMHEPSC
Hoi Pa Street Government Primary School
Hoi Pa Street Government Primary School was founded in 1961, locating at 1 Kai Chi Close, Tsuen Wan. It is a whole-day government primary school which is directly managed by the EDB. The school is equipped with facilities such as 30 standardised classrooms, a central school library, music rooms, an art room, a computer room, a general studies room, an English room, a dancing room, a counselling room, resource rooms, a multi-purpose activity room, a hall, a playground and together with audiovisual equipment.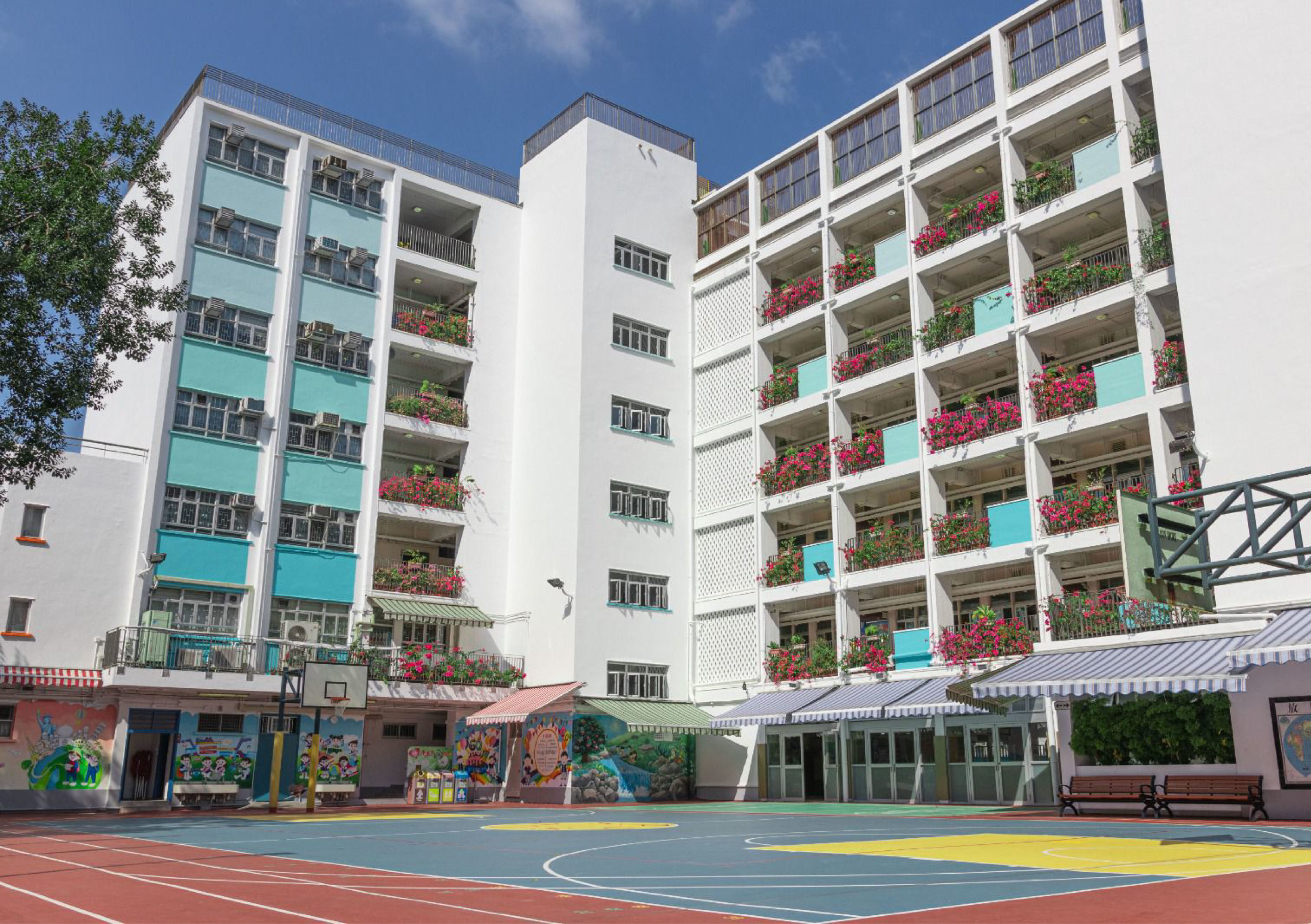 Image courtesy: Hoi Pa Street Government Primary School
Breakthrough Art Studio
Cecilia Lai and Barnard Chan started working with the fibre arts and weaving from 2015. They co-founded Breakthrough Art Studio. Over the years, they have visited different villages in South East Asia to study various ancient weaving techniques. In addition to researching the weaving methods of various cultural and historical backgrounds, they have also rebuilt and explored different loom constructions and tools, including traditional backstrap loom, tablet loom, inkle loom, natural fibre weaving, frame loom and variations of the desktop and floor loom.
The two of them deliver their endeavours to the public in various ways. They are building a weaving tool collection and are conceiving comprehensive courses for the public to become acquainted with the art form. To promote the art and culture of weaving, they are often involved with the community by designing different activities such as performances, collective arts and exhibitions. At the same time, they enjoy responding to different social issues, including environmental protection, cultural preservation and community care.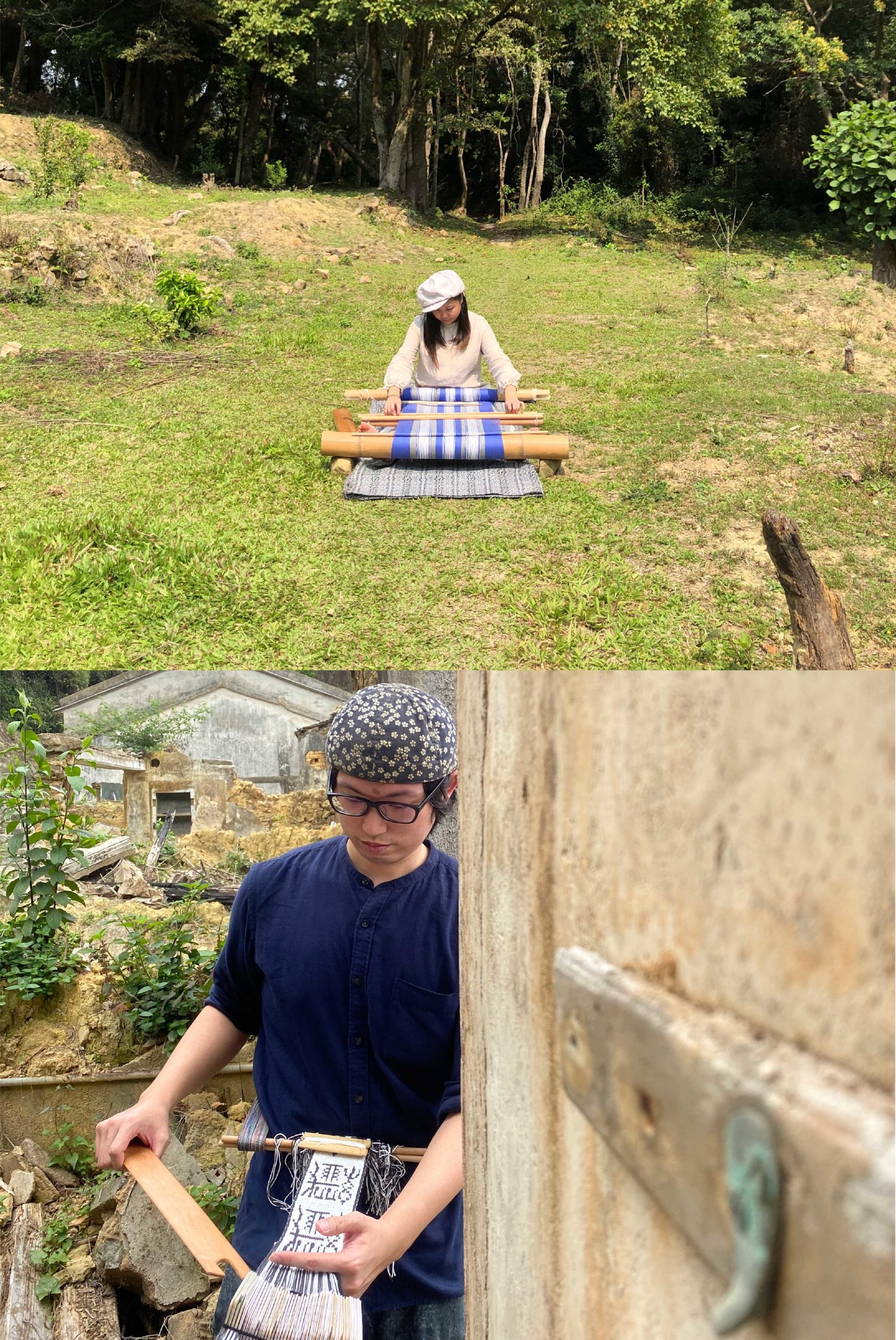 Image courtesy: Breakthrough Art Studio
Elizabeth Briel
Elizabeth Briel's prints, paintings and installations begin with materials imbued with meaning – papers made of military uniforms or trees devastated by a typhoon, paints extracted from bone and lead – and frequently incorporate architectural elements. She received a BFA in Painting from the University of Minnesota and has been awarded fellowships and residencies from China Exploration and Research Society (Shangri-La), Universiti Sains Malaysia (Penang) and Grabart (Barcelona). Briel has lived, worked and travelled in Hong Kong since 2006, where she runs EBriel Studio in Jockey Club Creative Arts Centre (JCCAC).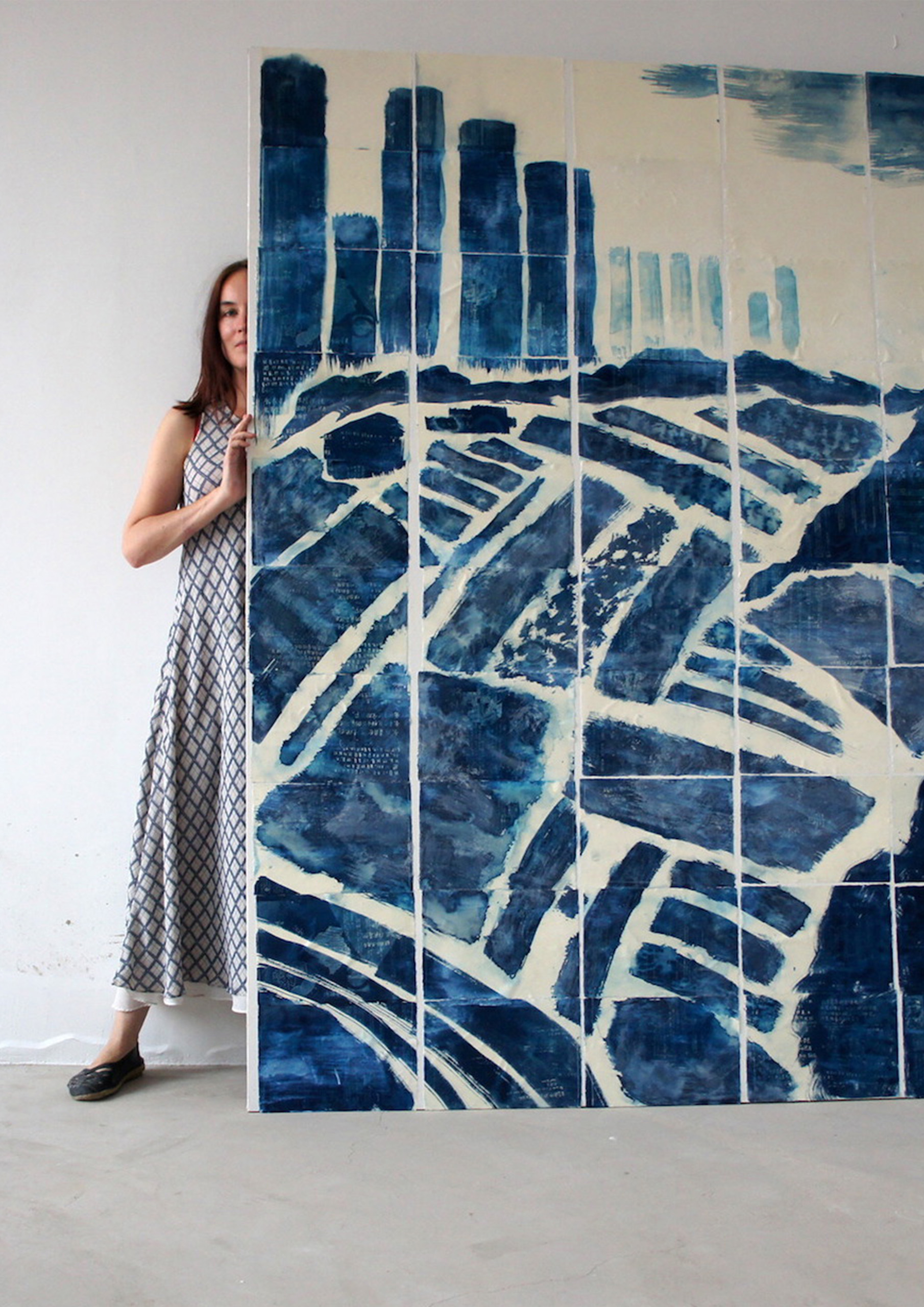 Image courtesy: Elizabeth Briel
Eastman Cheng
Eastman Cheng is a soft sculptor based in Hong Kong. Through fabrics and embroidery, her sculptures are inspired by daily objects like banknotes, rat taxidermy, cinema light box and circular objects. Her recent public art projects have been included in Yim Tin Tsai Arts Festival (2021, Yim Tin Tsai), Jockey Club H.A.D. Walk Project Island District (2019, Tai O) and #ArtTravellers Exhibition Series I: Decoding Exotic Lands (2017) where she exhibited sculptures made of fabrics responding to local culture in temporary spaces. She received her Bachelor of Arts (2000) and Master of Fine Arts (2007) from the Department of Fine Arts, Chinese University of Hong Kong.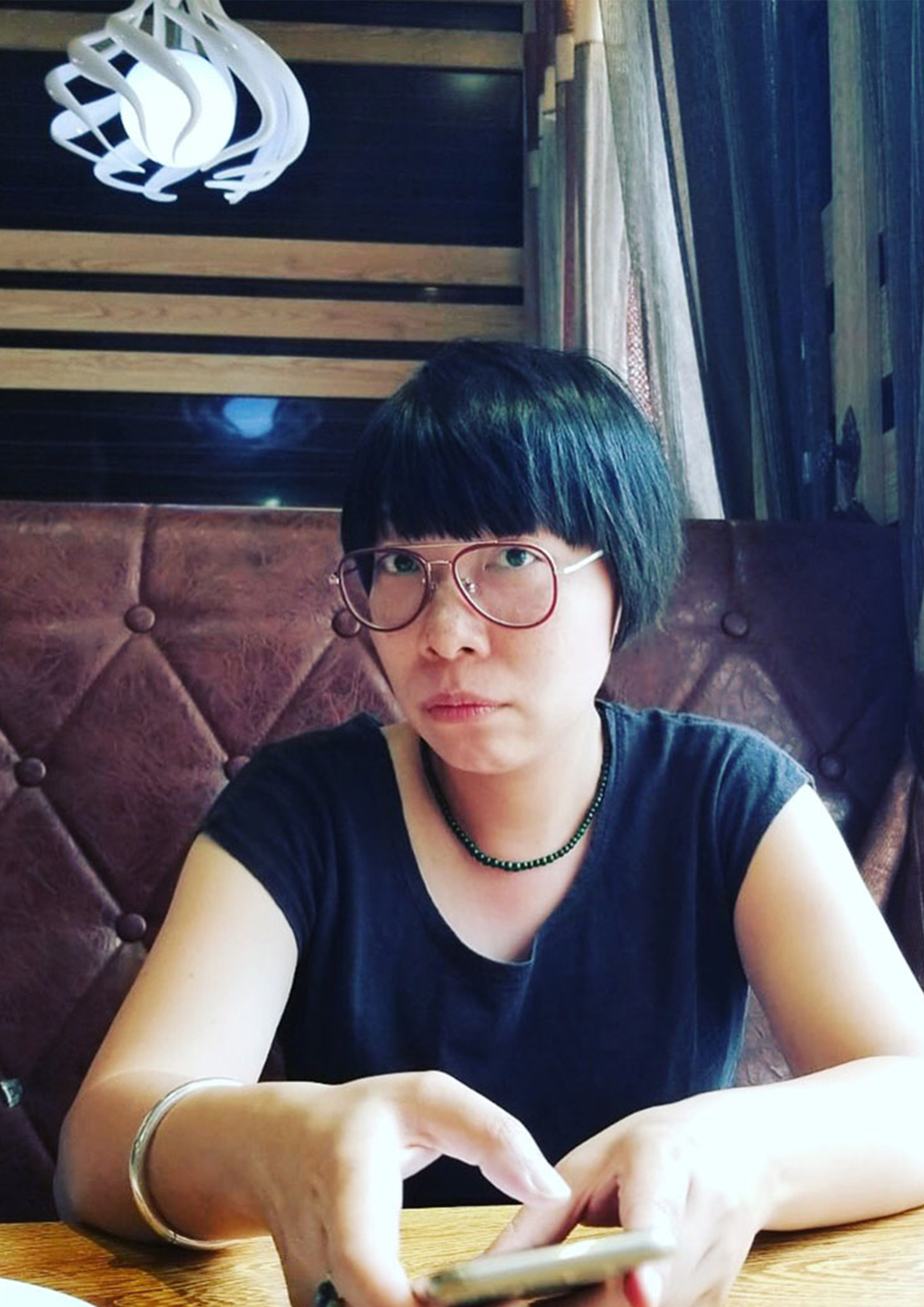 Image courtesy: Eastman Cheng
Hao Lap Yan Benjamin
Born and based in Hong Kong, Hao Lap Yan Benjamin considers himself as an interdisciplinary artist who splits his time between urban and rural settings in Hong Kong. Hao received his BFA from RMIT and Hong Kong Art school in 2011 and gained his MFA in interdisciplinary art at the University of Hartford in 2018. His practice examines the relationship among human being, nature and society. Through diverse medium and approaches, his artworks aim to prompt reflection and reimagination to bring diverse perspective on our established understanding of the world. His practices range from paper-based works to installation, site-specific creation and social engaged practice; creating environmental and ecology art. His works and projects have been exhibited and taken place in gallery spaces, communities and outdoor areas of Hong Kong, China, Macedonia, Iceland and U.S.A.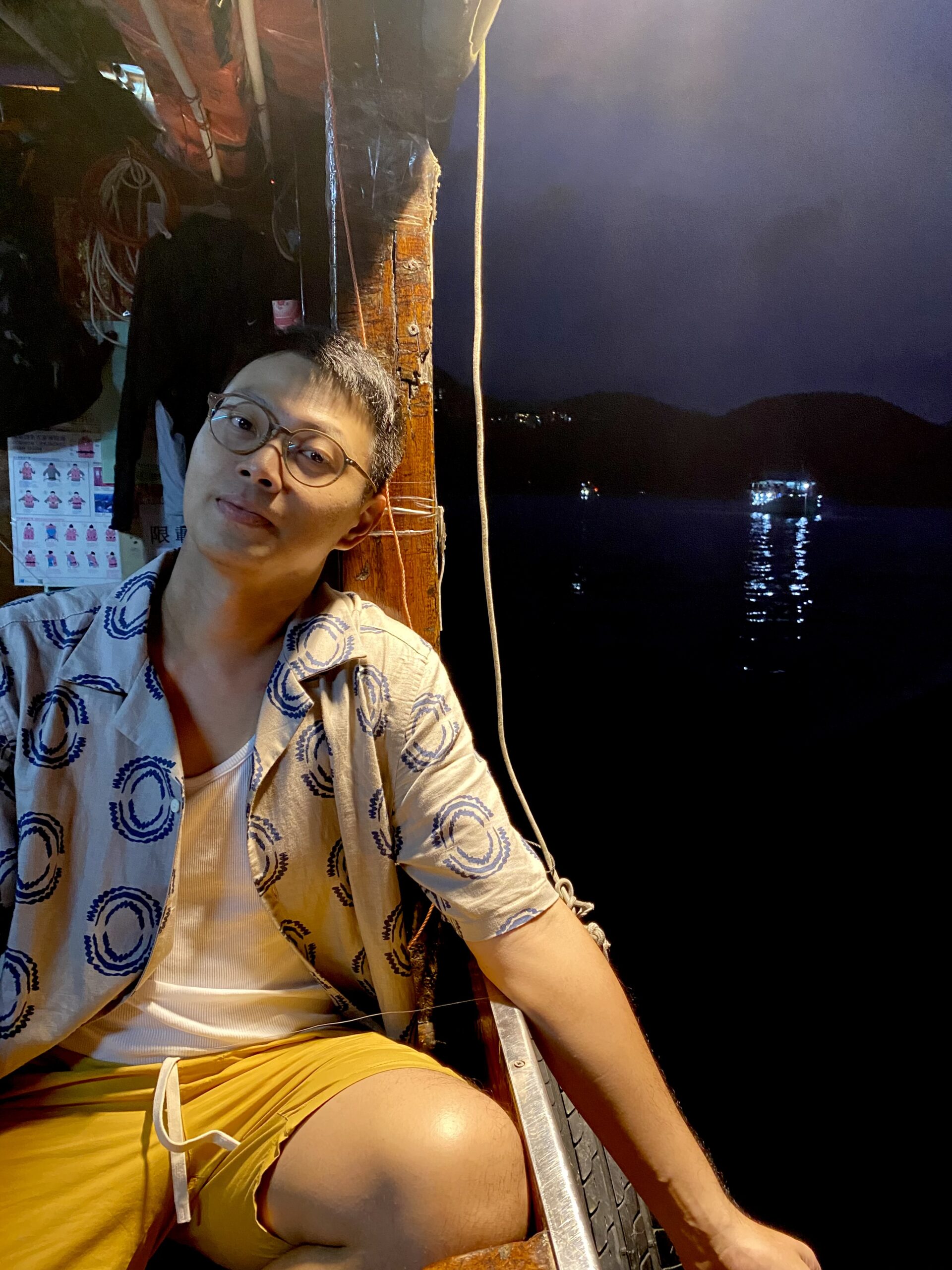 Image courtesy: Hao Lap Yan Benjamin
Ma Wing Man
Born in Hong Kong, Ma Wing Man attained her BA in Visual Arts at Hong Kong Baptist University in 2019 and underwent an exchange programme at Zurich University of the Arts, Switzerland in 2018. Specialising in knitting, Ma is interested in creating space and experience to explore fluidity of her works with people, often involving the participation of audience. By collecting, dismantling and reconstructing found objects, her works attempt to transform the relationship between objects and people and strengthen interpersonal connection. In recent years, she explores immediate exchanges between body and material to express her artistic spirit through performance. 
Image courtesy: Ma Wing Man
Pop & Zebra
Pop & Zebra is an integrative design studio based in Hong Kong. It is a marriage of two diverse influences viz. Krupa's childhood in Tanzania and Abhishek's love for popular culture. Led by observation and research, Pop & Zebra's work is conceptual with a strong emphasis on visual storytelling and playfulness. They love making things by hand and are constantly shapeshifting between art direction, print and product design, across analogue and digital realms. In between bouts of daydreaming about opulence, the design studio thinks of how to use ideas in breaking down barriers and create a world of honest conversations and active imaginations.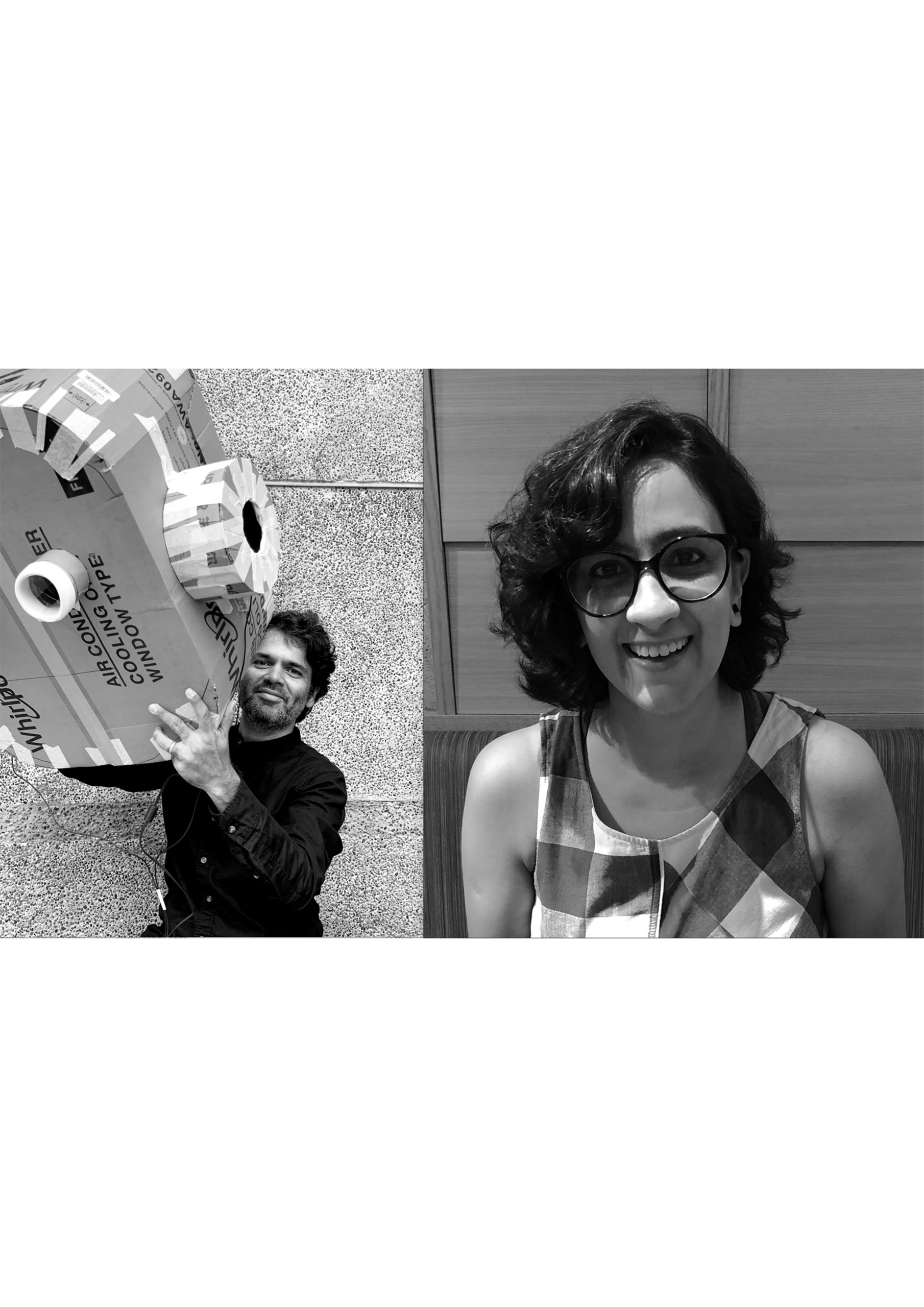 Image courtesy: Pop & Zebra