Cha Seungean
Cha Seungean currently works and lives in Seoul. Her artistic practice references abstract paintings and consists of strokes and shades on woven textiles. After graduating from Hongik University with a BFA and MFA in textile art and the Art Institute of Chicago with an MFA in painting and drawing, she has continuously explored the condition of painting through producing textile art on woven canvases. The artist's current interest is to reconsider the legacy of the experimental art movement in the 20th century and interweave elements of art from the period to cross borders between the East and West, sight and touch, mind and material.
She has participated in residencies around the world, including the Josef and Anni Albers Foundation, USA (2018), IAP, Korea (2019), SEA Foundation, Netherlands (2020). Her work has been shown in various institutions such as National Museum of Modern and Contemporary Art, Gwacheon, Seoul Museum of Art, Seoul, Gyeonggi Museum of Modern Art, Ansan and more.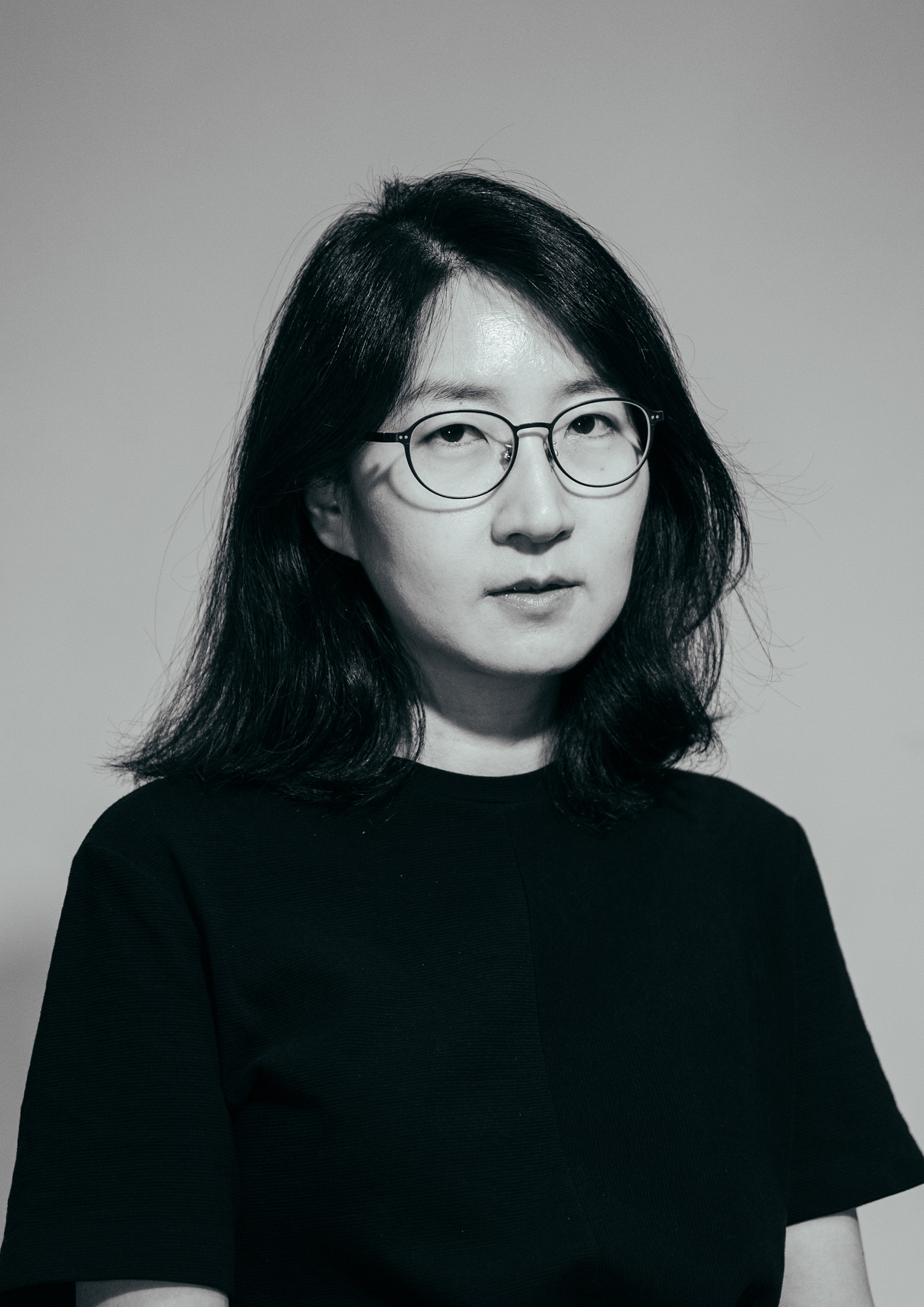 Image courtesy: Cha Seungean
Chen Yiyun
Chen Yiyun is currently based in Shanghai. She graduated with an MA in Design Interactions from the Royal College of Art (London, UK) and obtained a BA in Digital Media Design at Tongji University (Shanghai, China). She also holds a diploma in Traditional Chinese Medicine from Shanghai University of Traditional Chinese Medicine. Using the language of speculative critical design, her multi-media practice probes the relationship between men and their bodies, and the interrelation between emerging technologies and everyday lives. She currently shows an interest in the realms where arts and life science intersect and is concerned with human bodies in health and sickness, illness behaviours and how social-cultural factors affect body attitudes.
Her recent exhibitions include Passage of Sinthome at Art Sanya, Sanya (2019), ReShape-Mutating Systems, Bodies and Perspectives at MU Art Space, Eindhoven (2018), PERFECTION at Science Gallery, Melbourne (2018), Meta and Speculation at the Digital Art Center, Taipei (2018) and The Ballad of Generation Y at OCAT, Shanghai (2015). In 2018, Chen Yiyun won the Bio-Art & Design Award, The Hague. She worked as a visiting researcher at the SymbioticA, University of West Australia (2016) and the Department of Nutrition and Movement Sciences at the Maastricht University (2018). Chen has been serving as an assistant professor at the College of Design and Innovation, Tongji University since 2020.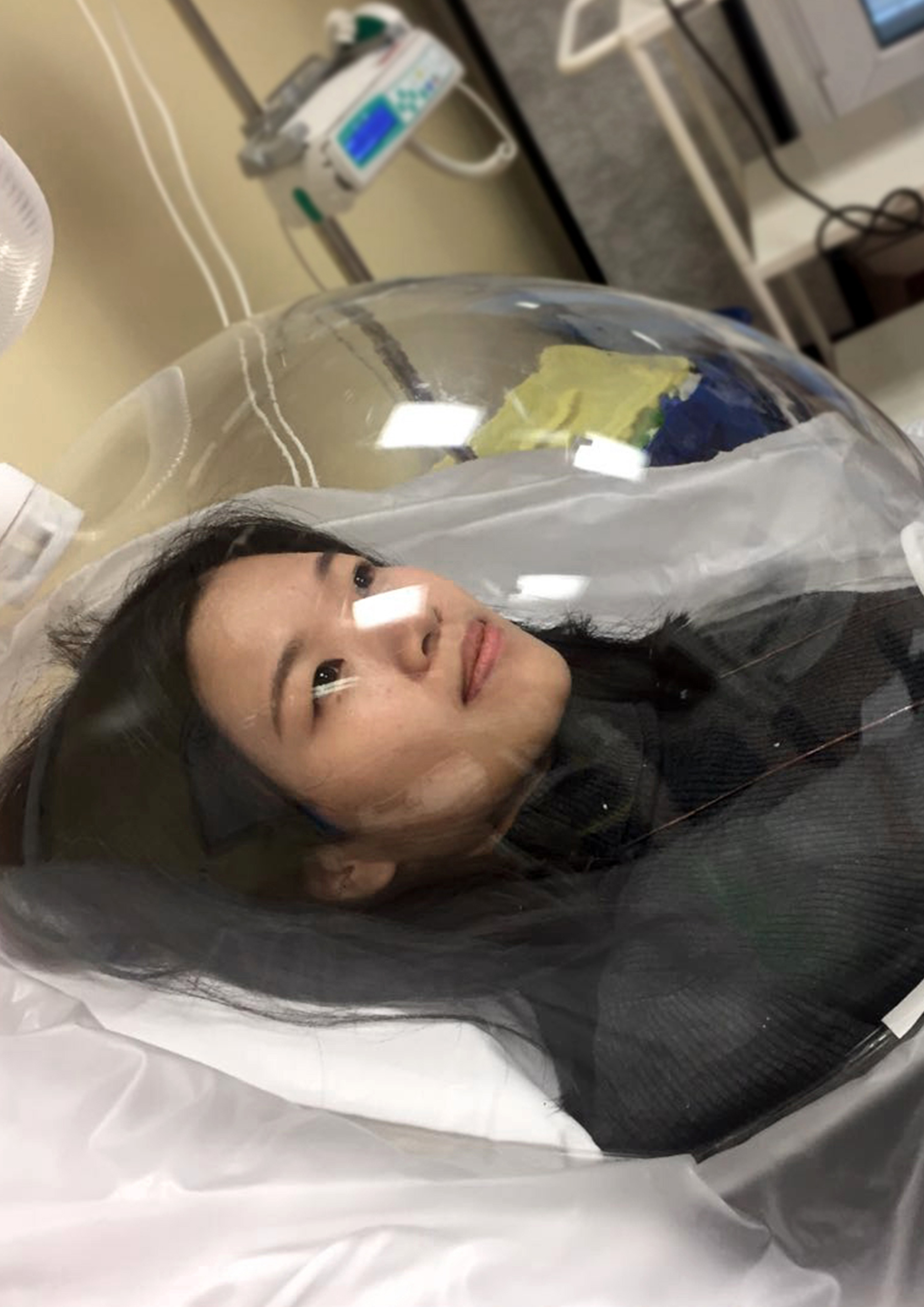 Image courtesy: Chen Yiyun
Chu Chun-Teng
Chu Chun-Teng was born in 1982, Taipei, Taiwan. He graduated from the Department of Film at Shih Hsin University, Taipei in 2006 and completed his MFA in Fine Art at Goldsmiths, University of London in 2010.
Chu Chun-Teng made a number of feature films and was selected for international film festivals before graduation. Upon receiving his BA in film, he shifted his focus towards fine art and worked on film, video art and installation. He is deeply concerned with the dilemma of an individual in modern society, in particular an individual's existence, social hierarchy and political conflicts which are all closely examined throughout his artistic practice.
His work has been widely presented by major film festivals and international art institutions, including the 28th Clermont-Ferrand Short Film Festival, the 19th Singapore International Film Festival, the 7th Seoul International Film Festival, the 2014 Taipei Biennial, Kunsthaus Esse, Shanghai Contemporary Art Museum, Glasgow Centre for Contemporary Arts and Herzliya Museum of Contemporary Art.
In 2013, Chu Chun-Teng found a co-working art studio Polymer in Taipei and he is the first Executive Director until 2016.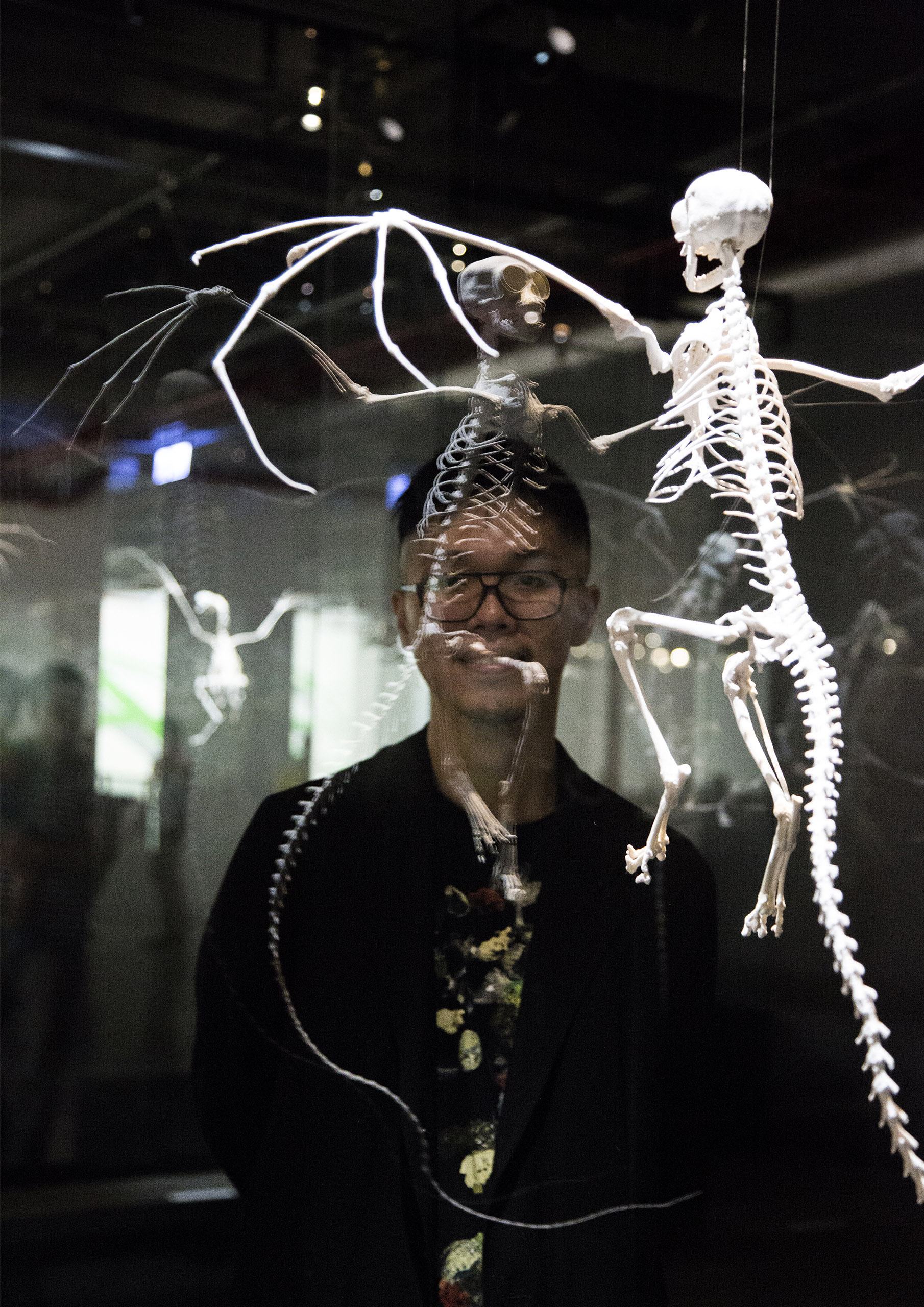 Image courtesy: Chu Chun-Teng
Ho Rui An
Based in Singapore, Ho Rui An is an artist and writer working in the intersections of contemporary art, cinema, performance and theory. Working primarily across the mediums of lectures, essays and film, he probes the ways by which images are produced, circulated and disappear within the contexts of globalism and governance. He has presented projects at the Kunsthalle Wien (2021), Bangkok Art Biennale (2020), Asian Art Biennial (2019), Gwangju Biennale (2018), Van Abbemuseum, Eindhoven (2018), Jakarta Biennale (2017), Sharjah Biennial (2017), Haus de Kulturen der Welt, Berlin (2017), NTU Centre for Contemporary Art Singapore (2017), Para Site, Hong Kong (2021 & 2015) and Kochi-Muziris Biennale (2014). In 2019, he was awarded the International Film Critics' (FIPRESCI) Prize at the International Short Film Festival Oberhausen, Germany. In 2018, he was a fellow of the DAAD Artists-in-Berlin Program.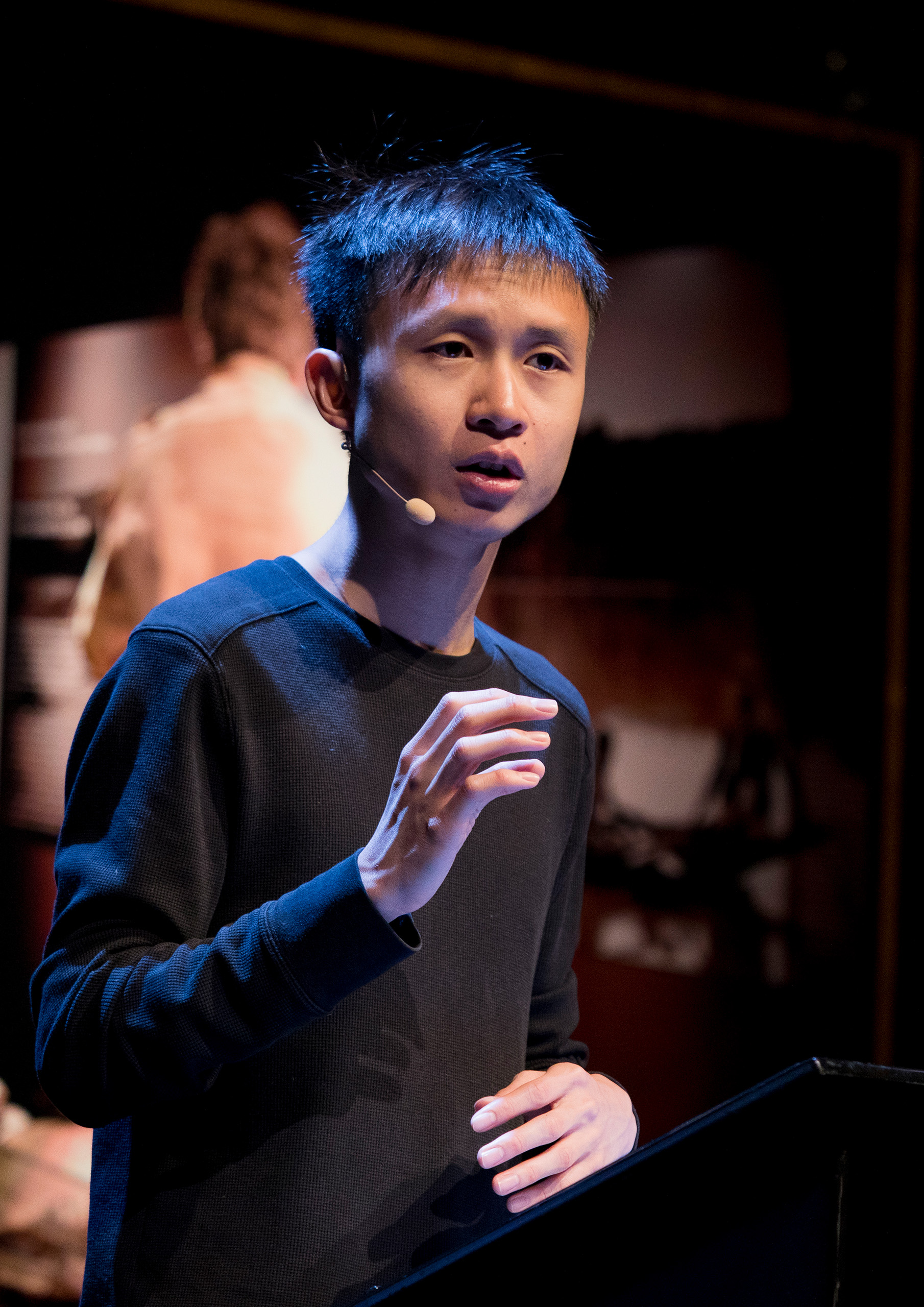 Image courtesy: Ho Rui An
Photo: Eike Walkenhorst
Kamata Yusuke
Born in 1984 in Kanagawa, Japan, Kamata Yusuke graduated with a Master of Fine Arts in Inter-Media Art from the Tokyo University of Arts in 2013. He exposes the distortion inherent in history through his work built upon extensive research of the connection between war and culture as well as the architectural and modern histories of Japan.
Kamata's recent exhibitions include The Ongoing Dialogue at Yokohama Civic Art Gallery, Kanagawa (2019), Compiling Behaviors, Digesting Actions at Tokyo Arts and Space TOKAS, Tokyo (2018) and How Little You Know About Me at The National Museum of Modern and Contemporary Art, Korea (2018).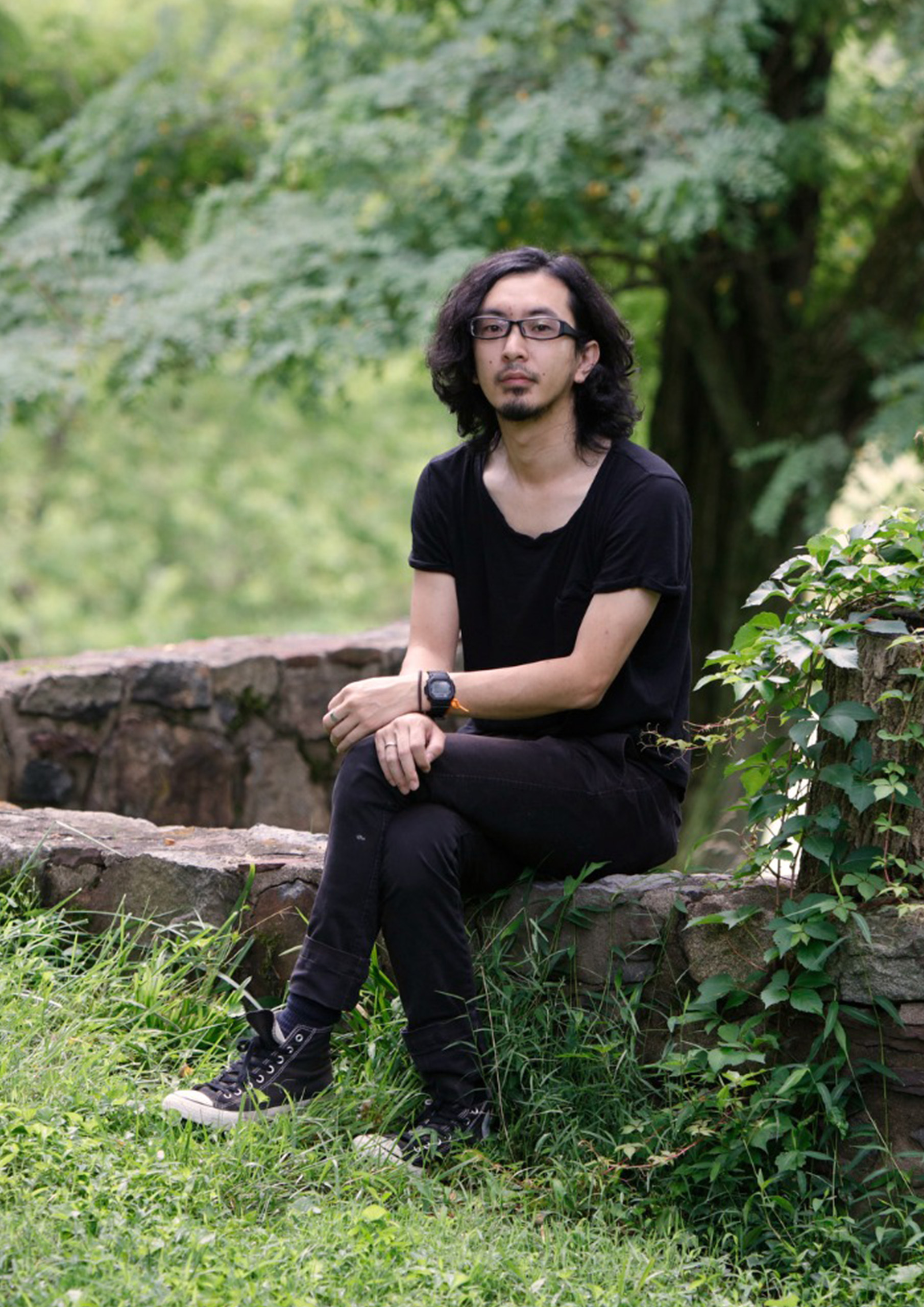 Image courtesy: Kamata Yusuke
Photo: Charlotte Raymond
Kang Seokyeong Suki
Suki Seokyeong Kang studied Oriental Painting at Ewha Womans University, Seoul and Painting at the Royal College of Art, London. Her practice is inspired by jeongganbo, the traditional Korean musical notation system invented in the Choson Dynasty. Jeongganbo combines elements of musical notation, such as pitch and tempo, with the posture and movement of a performer in a visually balanced grid layout. Her recent exhibitions include the 58th Venice Biennale (2019), 12th Shanghai Biennale (2019), Black Mat Oriole, ICA Philadelphia (2018), Liverpool Biennial (2018), Gwangju Biennale (2018, 2016), Other walks, Other lines, San José Museum of Art (2018), As the Moon waxes and wanes, National Museum of Modern and Contemporary Art, Gwacheon (2016), Group Mobile, Villa Vassilieff, Paris (2016), Foot and Moon, Audio Visual Pavilion, Seoul (2015) and Grandmother Tower, Old House, Seoul (2013). She was awarded the Baloise Art Prize in 2018. Kang is currently a professor of Korean Painting at Ewha Womans University.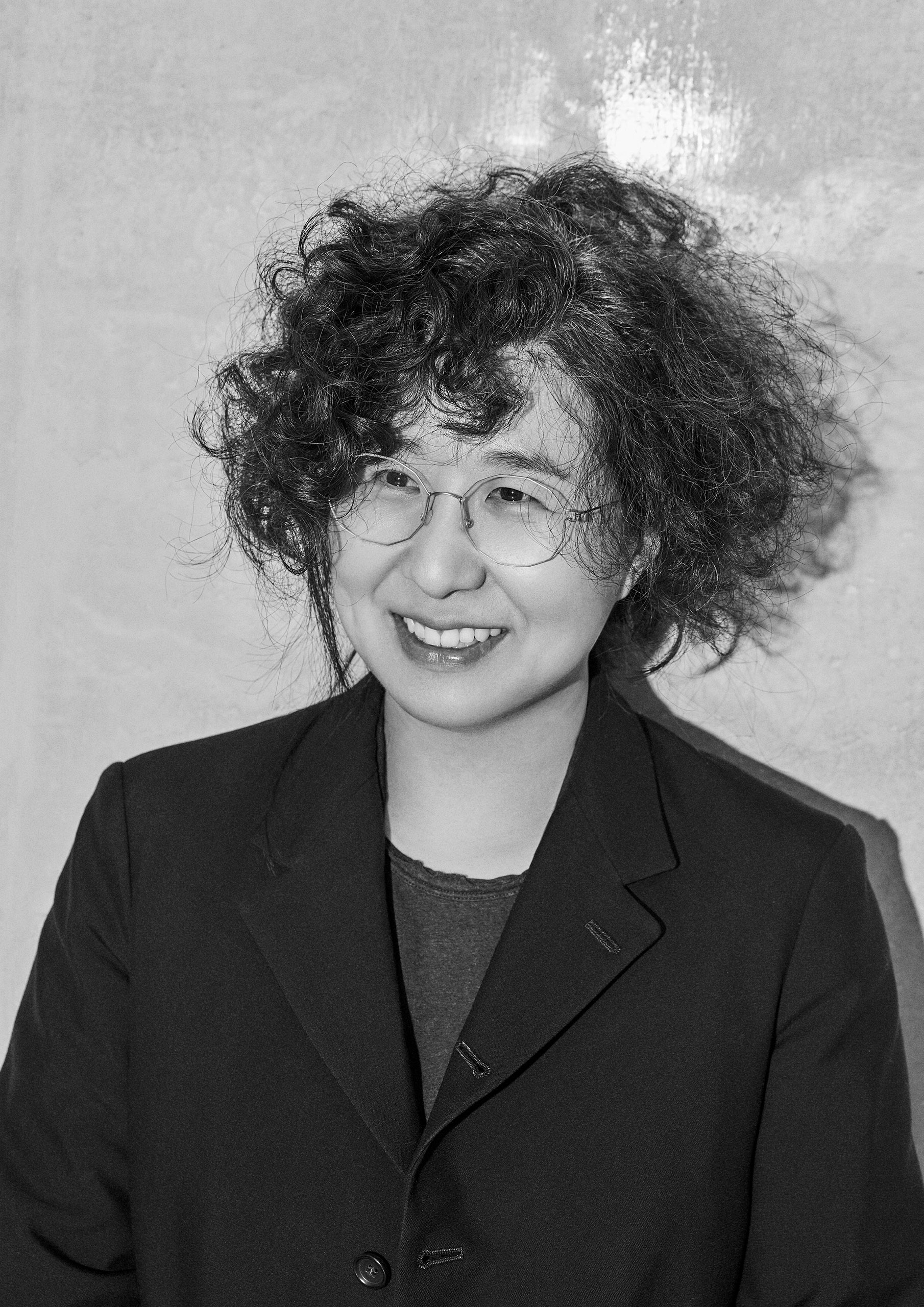 Image courtesy: Kang Seokyeong Suki
Kato Tsubasa
Kato Tsubasa is an artist currently living and working in Tokyo. The common characteristic of Kato's multimedia projects, including performance, structures and video, is communal practice: his representative Pull and Raise (moving a large structure with ropes in public space) relies on spontaneous participation. Since completing a project in Fukushima after the 2011 disaster, his work has become more satirical in nature, playing with social boundaries, such as They Do Not Understand Each Other on an uninhabited island between Korea and Japan. A community of refugees facing eviction pulls down a structure that resembles their homes in Break it Before it's Broken. Four white males tied together to perform the US national anthem in Woodstock 2017. His projects and installations challenge the viewer to reconceive their sense of distances between us.
His works have been widely exhibited including Turf and Perimeter at Tokyo Opera City Art Gallery, Tokyo (2021), Scratching the Surface at the Hamburger Bahnhof, Berlin (2021), They Do Not Understand Each Other at Tai Kwun Contemporary, Hong Kong (2020), BECOMING A COLLECTIVE BODY at MAXXI, Rome (2020), Co/Inspiration in Catastrophes at MOCA Taipei, Taipei (2020), Aichi Triennale 2019 in Nagoya and Toyota city, Reenacting History at MMCA, Gwacheon (2017), Uprisings at Jeu de Paume, Paris (2016), among others.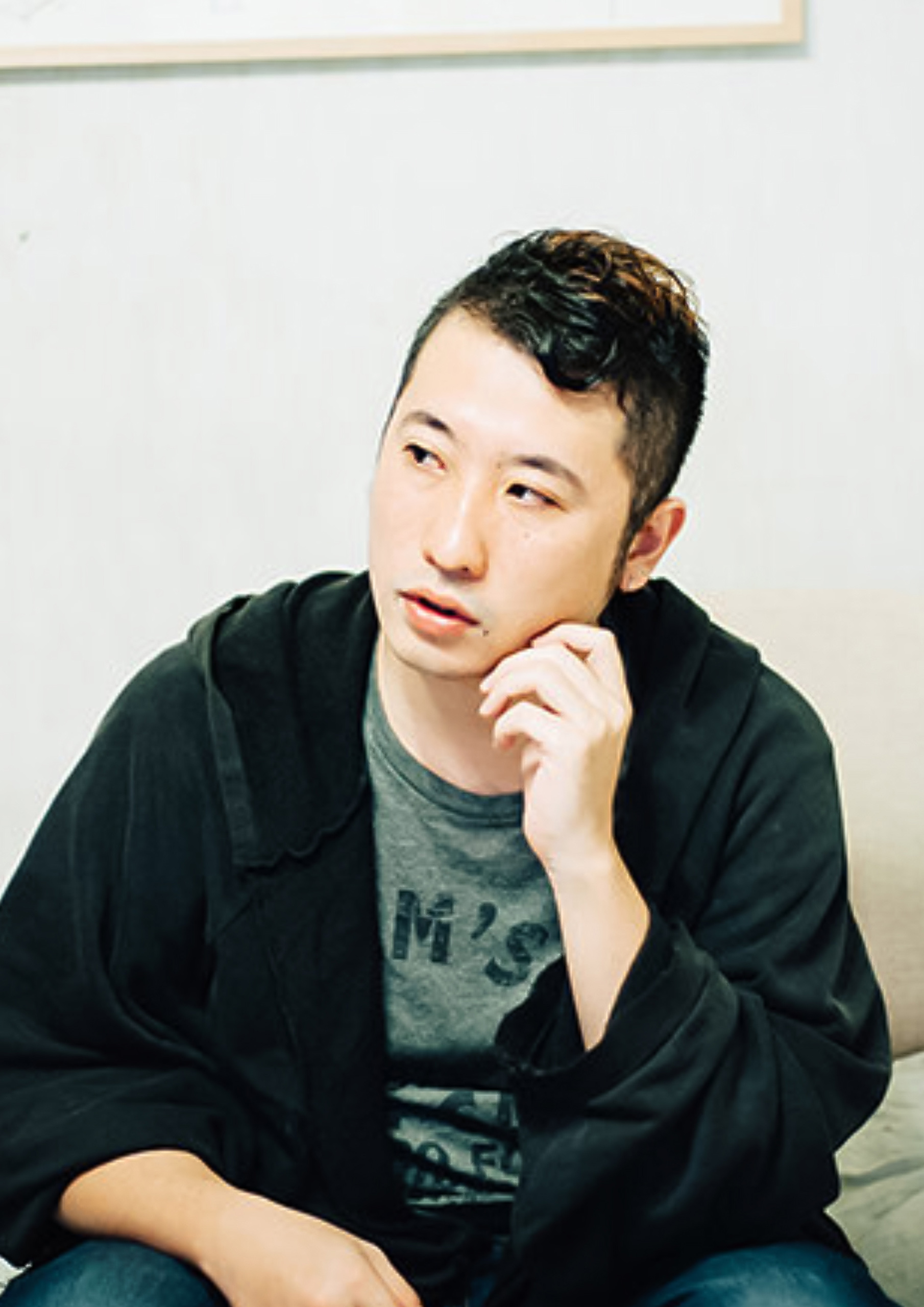 Image courtesy: Kato Tsubasa
Photo: Kana Tarumi
Lee Kai Chung
Lee Kai Chung conducts artistic research on history and historiography, systems and ideology. In his early years, Lee was inspired by the lack of proper governance over public records, so he developed his own archival research methodology as his key artistic practice. Through research, social participation and engagement, Lee's work reflects upon historical narratives and demonstrates an individual's transition between politics and art.
Lee received the Altius Fellowship from the Asian Cultural Council in 2020 and the Award for Young Artist (Visual Arts) from Hong Kong Arts Development Council in 2018. Recent exhibitions and projects include Internationale Kurzfilmtage Winterthur at Winterthur, Switzerland (2021), Predicament at Hive Center for Contemporary Art, Beijing (2020), Landskrona Foto at Landskrona (2020), The Deficit Faction at Long March Space, Beijing (2019), Seoul Mediacity Biennale 2018 at Seoul Museum of Art, Seoul (2018), 12th Shanghai Biennale: Proregress – Art in an Age of Historical Ambivalence at Power Station of Art, Shanghai (2018) and Artist Making Movement – Asian Art Biennial 2015 at National Taiwan Museum of Fine Arts, Taichung (2015).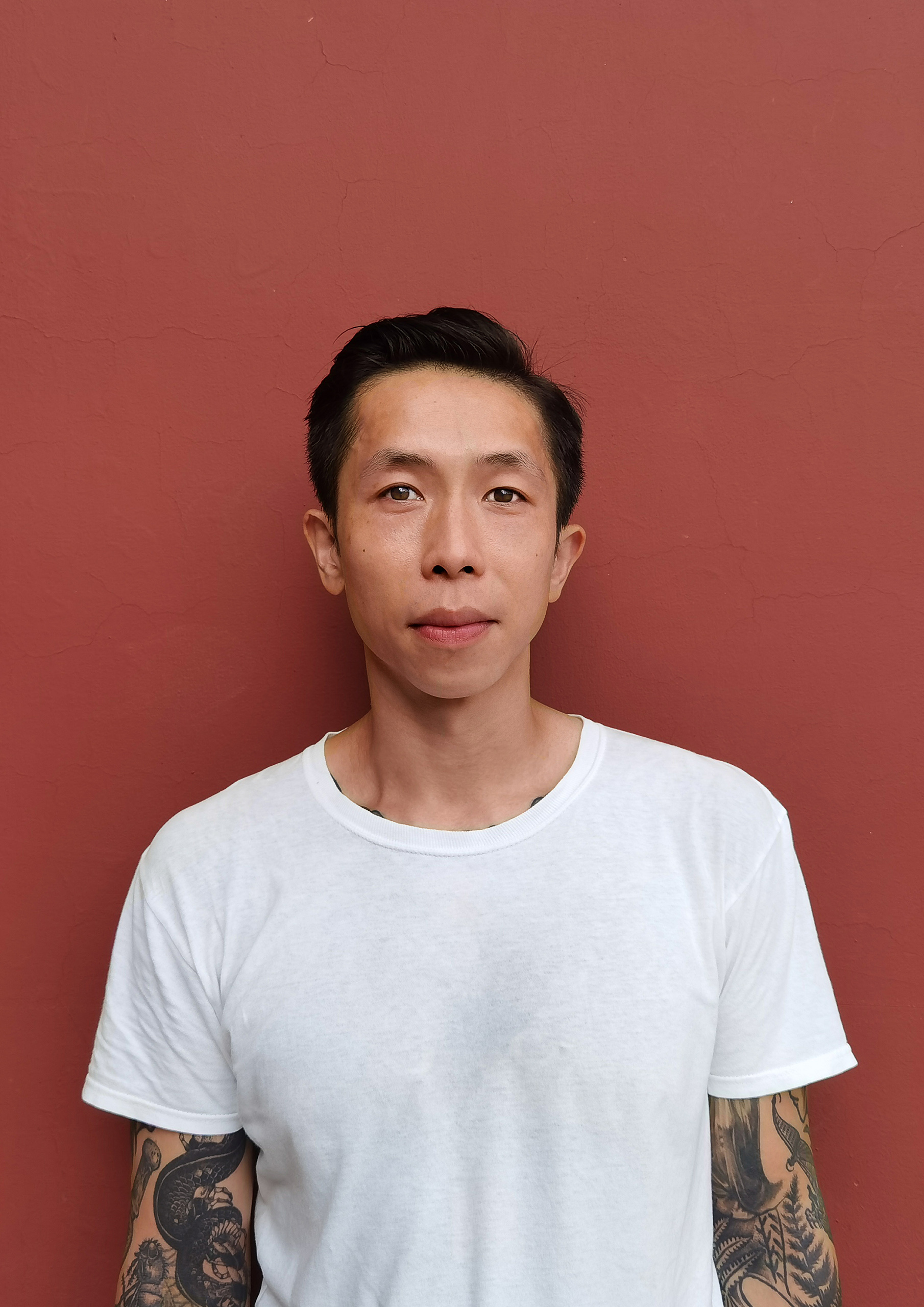 Image courtesy: Lee Kai Chung
Isaji Yugo
Born in Gifu Prefecture, Japan in 1985, Isaji Yugo graduated from Tama Art University in 2008. In 2019, he became the Pola Art Foundation's fellowship recipient for a research project in Sweden.
Isaji is a visual artist based in Tokyo and creates works with ready-made products.
'Our lives are surrounded by flat floors and straight walls. It feels cramped to stay there all the time, so it's a good idea to go for a walk in the forest or mountains. But why not question the flatness of the floors and walls? Road bumps and wall stains show the connection between us and the world.' He would like to create such moments that encourage the audience to discover similar connections.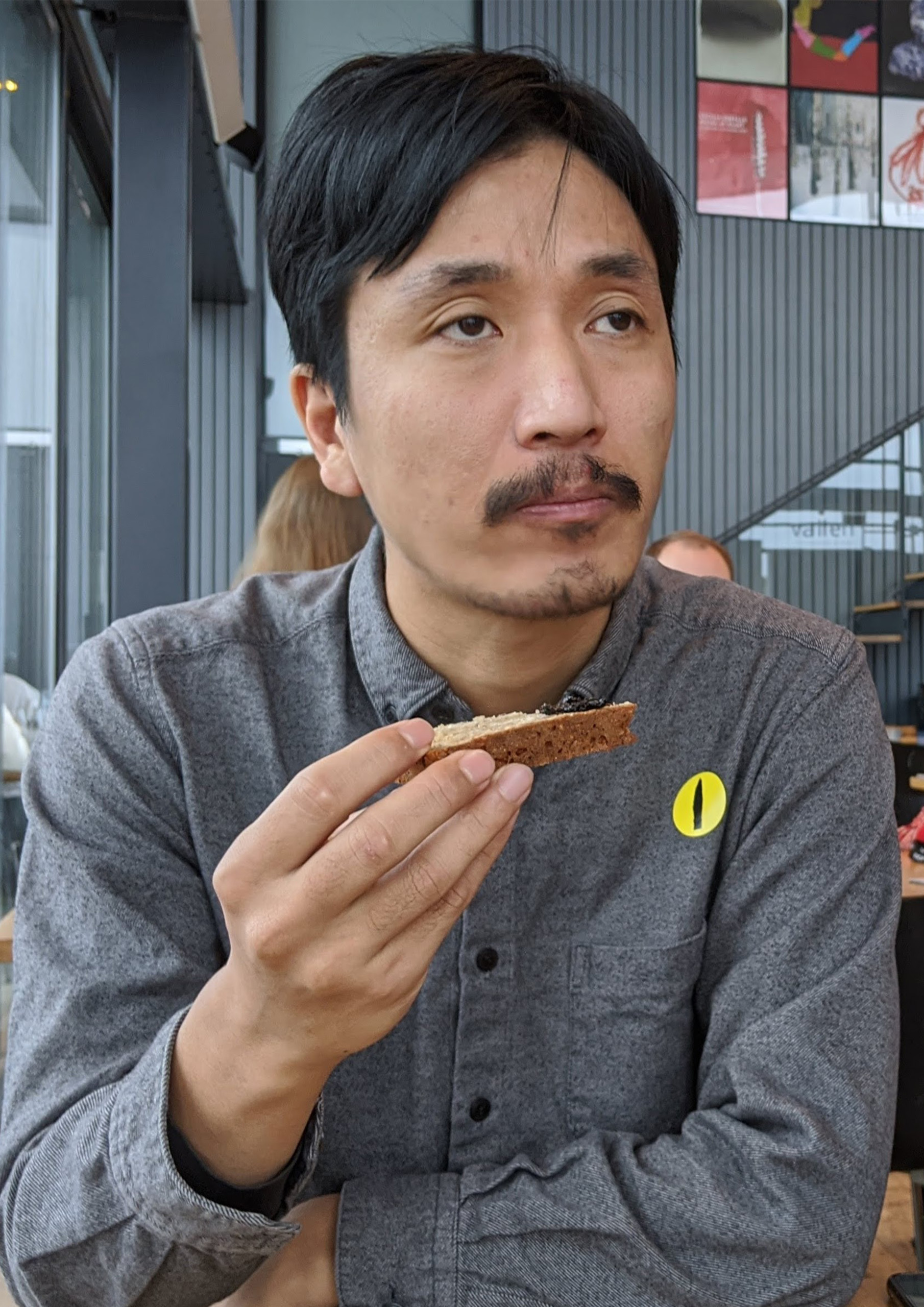 Image courtesy: Isaji Yugo
Li Qingyue
Li Qingyue is a Shanghai-born illustrator who creates illustrations for novels, and occasionally  picture books, where she reinterprets folk stories through the language of contemporary art. In 2021, her picture book Magic Cloth was awarded Diploma under the Best Picture Books category in Image of the Book, an international contest for book illustration and design.
Lee Qingyue has held solo exhibitions including Magic Cloth (2021) and Records of the Buddha: Giugiu's Travelogue (2016) at the Shanghai Mass Art Center, and An Old Picture Show at The Space, Shanghai (2016). She also participated in the Animamix Biennale at the Museum of Contemporary Art (MoCA), Shanghai (2013).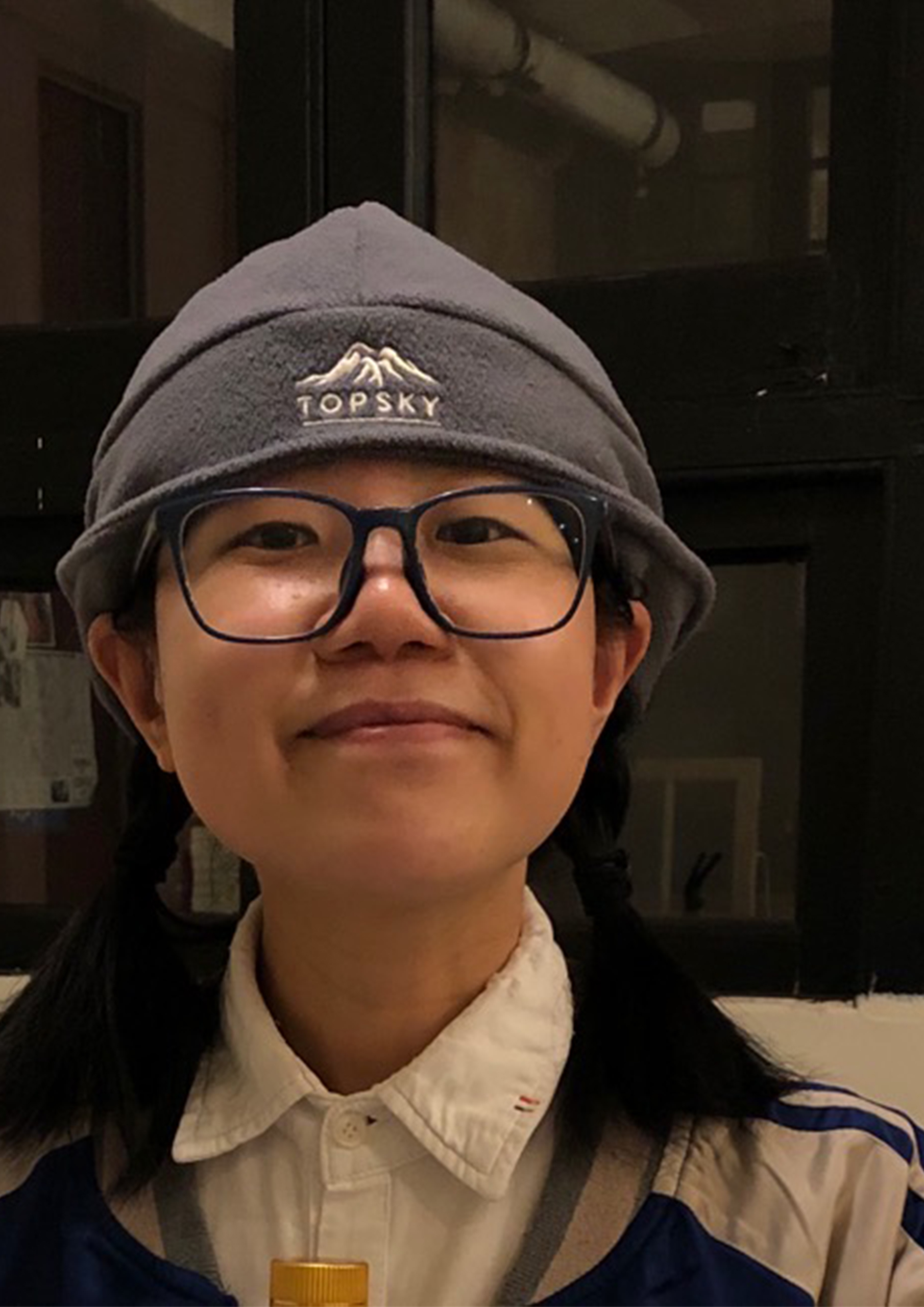 Image courtesy: Li Qingyue
Man Mei To
Man Mei To obtained her Bachelor of Arts at the Royal Melbourne Institute of Technology University (RMIT) and Hong Kong Arts School in 2017, majoring in painting. Man is the selected artist of Tai Kwun Artists' Studio Programme 2021 in Hong Kong. She has participated in numerous local and international group exhibitions including Gathering of Consciousness, The 29th Asian International Art Exhibition at Fukuoka (2021), The Spaces Between the Words Are Almost Infinite at Gallery EXIT, Hong Kong (2020), Zoo as Metaphor (2) at the Hong Kong Museum of Medical Sciences (2018) and Ensemble at VT Artsalon, Taipei (2017), among others. 
Man's artworks tell stories with materials as the point of departure and delve into various mediums on a technical level. Through observing the intimacy of the body, she explores urban vistas, life under urbanisation and transient things. Her works aim to raise awareness of the existence of all kinds of beings as well as the connections between their fragility and silence by objectifying, cloning, reconstructing or quantifying elements found in everyday life.
Image courtesy: Man Mei To
Park Jeehee
Born in 1984, Park Jeehee lives and works in Seoul. She is a sculptor whose work explores the nature of modern buildings in relation to biology, anthropology, physics and folklore. Her work engages an interest in the non-human, time, history and their entanglement in modern buildings, in the process of decentring anthropocentric events and meaning.
Park has been awarded a fellowship and residencies at the MAK center, LA, The Glenfiddich artist residence program, Scotland and the Swatch Art Peace Hotel artist residency, Shanghai. Park is the recipient of the ARCO art and technology artist fund (2021) and the Kenneth Armitage Young Sculptor Prize and SFAC emerging artist fund (2020).
Park's work has been exhibited in numerous venues nationally and internationally. Recent exhibitions include Michael Was a Good Neighbor, MAK Center, LA, USA (2019), Seoul Focus [25.7], SeMA Bukseoul Museum of Art, Seoul, Korea (2017), Neo Geography 1, Centre d'art, Neuchâtel, Switzerland (2017), When Does a Rectangle Become a Parallelogram?, Alternative Space Loop, Seoul (2015), The Tomorrow People, Elevator Gallery, London, UK (2014), Busan Biennale special exhibition Garden of Learning, Busan Cultural Center, Busan (2012) among many others.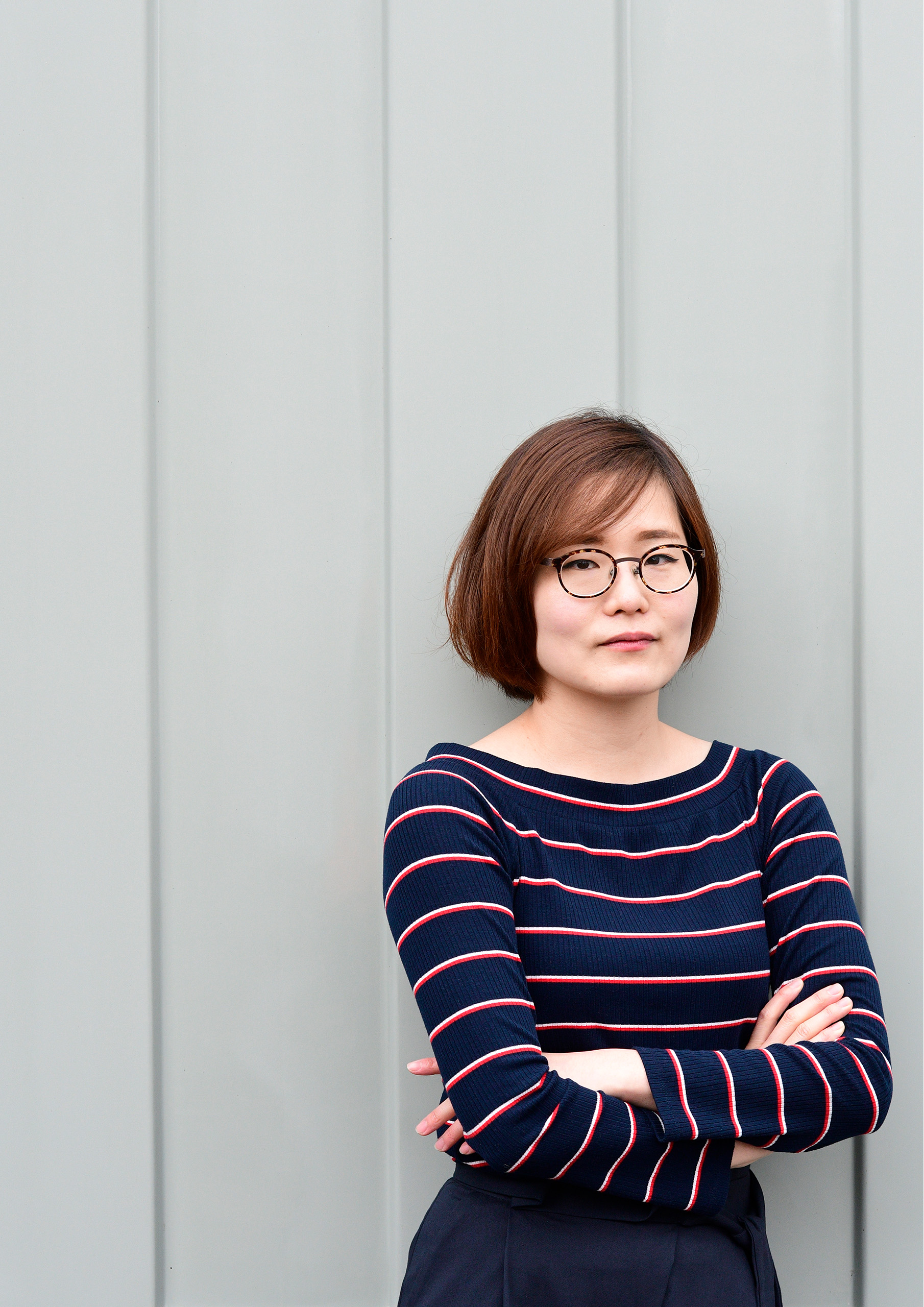 Image courtesy: Park Jeehee
Photo: John Paul
Wang Bo
Wang Bo is an artist and filmmaker based in the Netherlands. His video works examine social and historical events in an artistic way. As an artist, his works have been exhibited internationally, including at the Guggenheim Museum and Museum of Modern Art in New York, Garage Museum in Moscow, International Film Festival Rotterdam in the Netherlands, Visions du Réel in Switzerland, Image Forum Festival in Tokyo, Ural Industrial Biennial of Contemporary Art in Russia, DMZ Docs in South Korea, Times Museum in Guangzhou, BOZAR in Brussels, among many others. He received a fellowship from the Robert Flaherty Film Seminar in 2013 and was an artist-in-residency at ACC-Rijksakademie 2017-2018 as well as NTU CCA in 2016.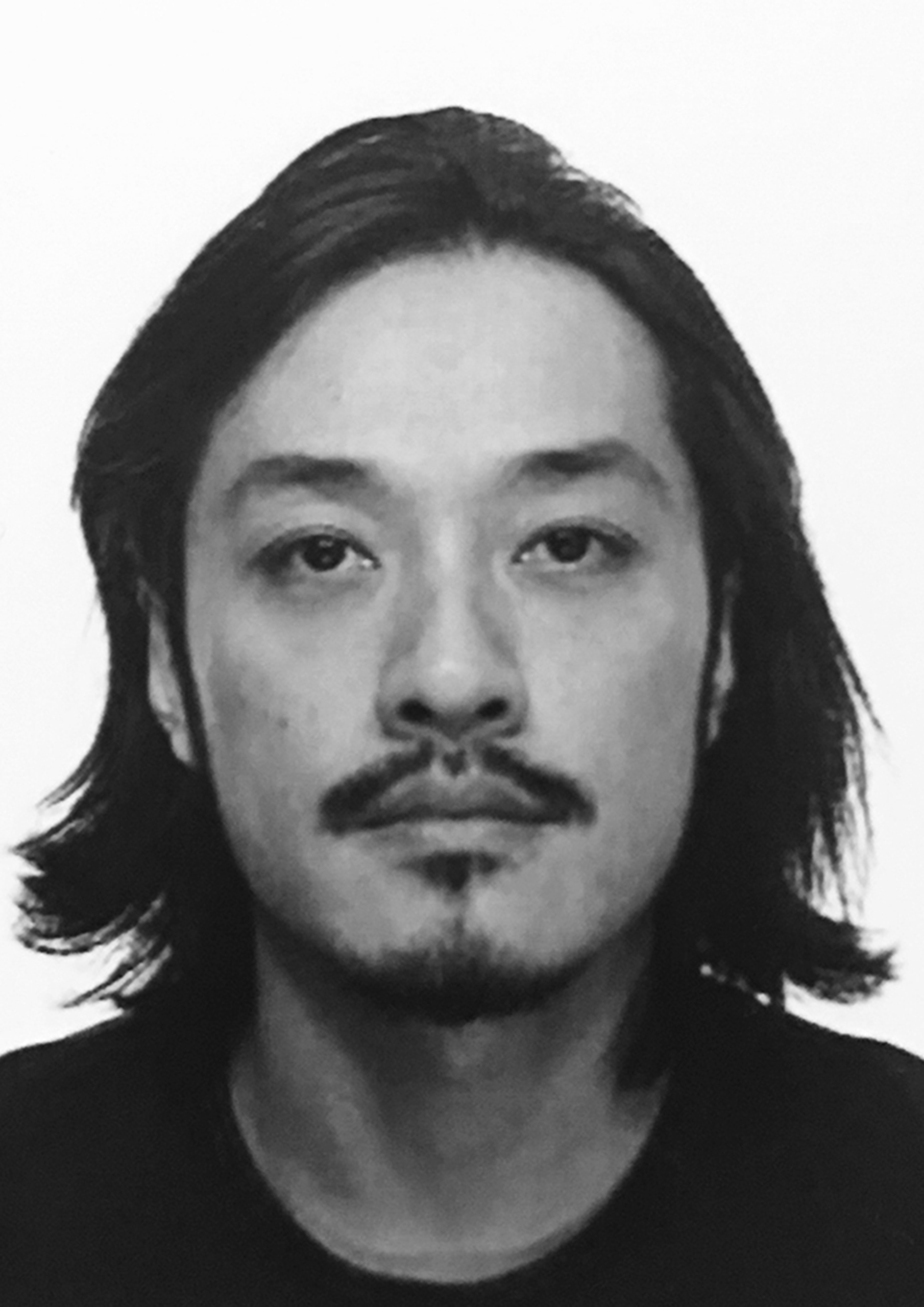 Image courtesy: Wang Bo
Wang Ya-Hui
Wang Ya-Hui lives and works in Taipei. She holds a master's degree in Arts and Technology from the Taipei National University of the Arts. She works across mediums including video, installation, photography and painting. Using mediums of imagery, her practice centres on the peripheral vision of viewers and the intersections of reality and imagery, proposing questions about virtual and real, interior and exterior, the essence of imagery, and viewing experience. Her motifs revolve around the Eastern natural philosophy and the relationship between man and the world. She is interested in the incorporation of Eastern thought into modern life in her examination of contemporary living. Her work with imagery does not concern creating or delineating a certain landscape; instead, it addresses how a landscape is essentially constructed in a moving image.
Wang has held residencies at Helsinki International Artist Programme (2010), Cité des Arts, Paris (2007) and Location One, New York (2006). Her work has been exhibited at the Taipei Biennial (2002 and 2010), the Hors Pistes Film Festival at the Centre Pompidou, Paris (2008) and the Shanghai Biennale (2006). Recently she held solo exhibitions at Eslite Gallery, Taipei (2019) and the Neuer Kunstverein Giessen (2018). She has received the ACC/Yageo Tech Art Award (Taiwan) and the Taipei Arts Award (Taipei, Taiwan).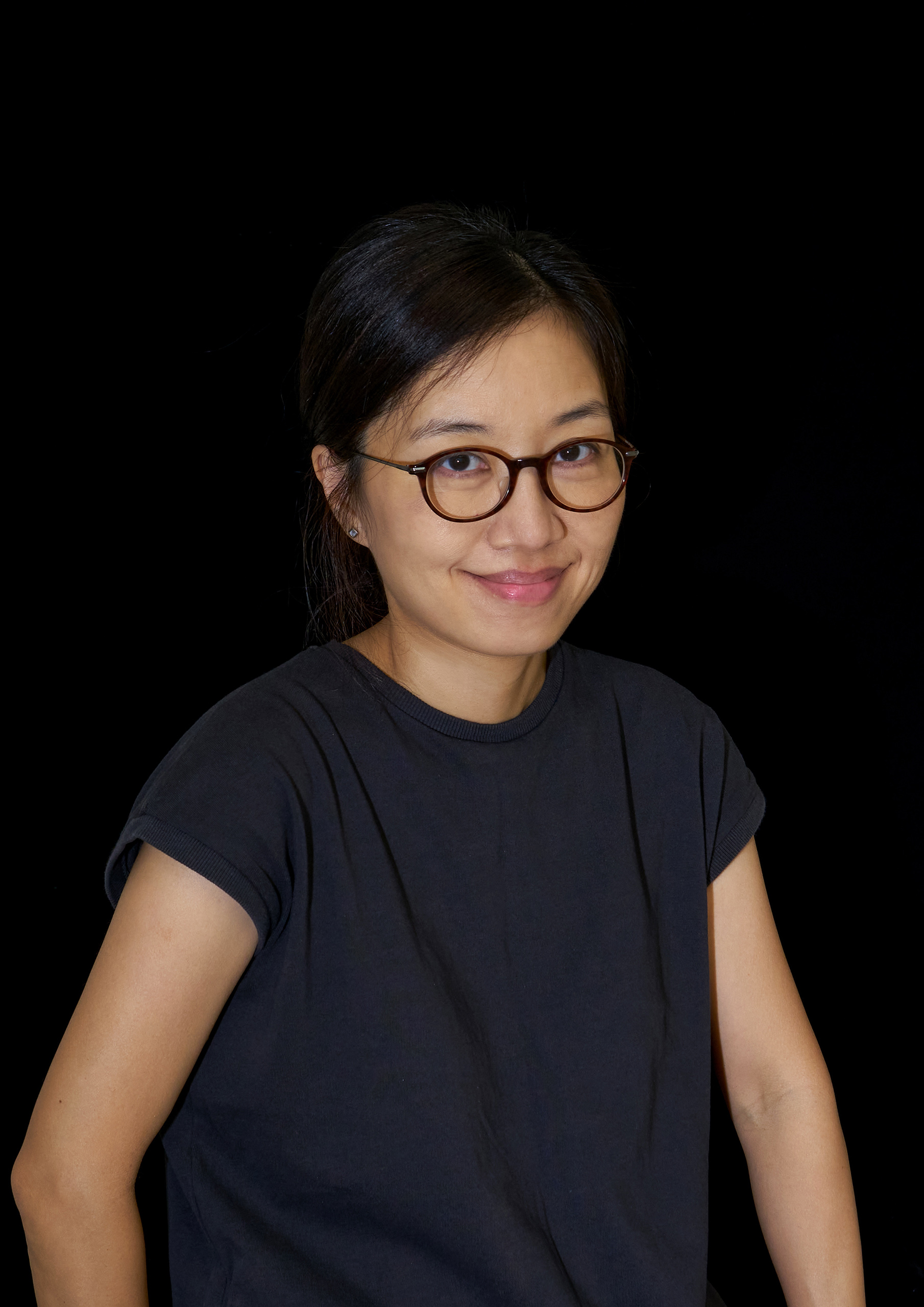 Image courtesy: Wang Yahui
Wang Yiquan
Wang Yiquan, born in Beijing in 1987, is an artist and curator currently based in Shanghai. With research interests including performance art, film, urban space and the relationship between art and economy, he has developed his art into a multi-dimensional practice over the past decade. As an artist, his works combine complexity with diversity. He has constantly challenged the traditional format of exhibitions by transforming multiple artistic mediums into performative settings to create participatory live events and narrative spatial configurations, which form part of his commentary on social and cultural issues. Curating exhibitions and organising art events are essential to Wang's artistic practice. In 2018, he was the co-curator of Public Space Performance Project, the 2nd Contemporary Theatre Biennale Shenzhen, and produced a series of performance art by young artists in Shenzhen's urban space, reflecting the new directions of Chinese contemporary art. In May 2019, he organised a city-curatorial project titled Streetwise and invited artists to create works and performance pieces in a local street in Shanghai's XINTIANDI. He is also the founding partner of Acts and Pathways (AP), a multidisciplinary spatial practice, through which he undertakes urban projects that focus on social and cultural issues. Last year, he organised Ba-te-dhou with AP team, and created a one-day live event in response to China's 'street-stall economy' discussion. Wang studied BA Journalism at Beijing International Studies University (2006-10), Visual Communication Design at Central Academy of Fine Arts (2009-10), and MA Narrative Environments at Central Saint Martins College of Art and Design in London (2010-12).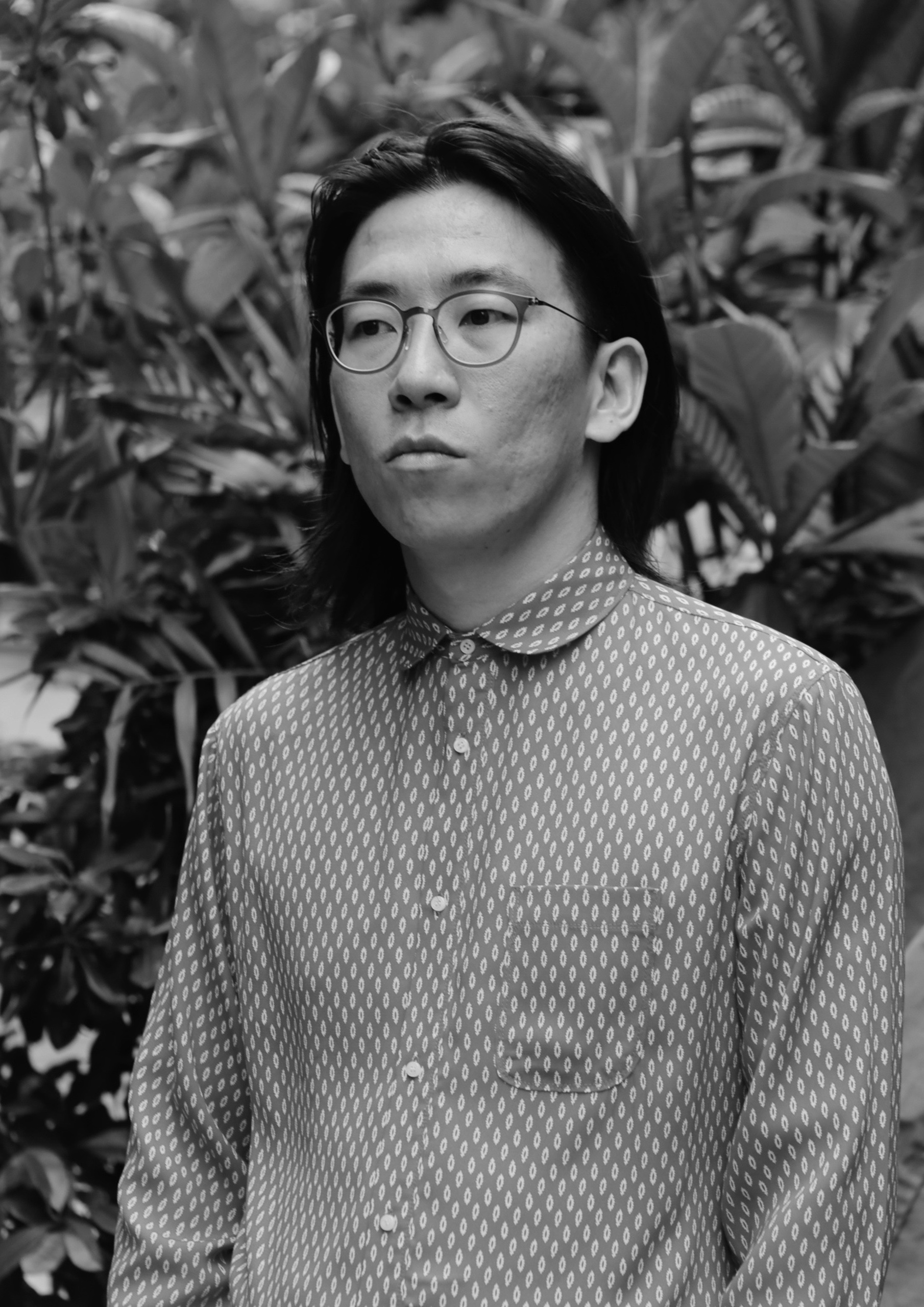 Image courtesy: Wang Yiquan
Yamauchi Terue
Yamauchi Terue is an artist based in Japan. In 2010, during her existential journey of searching for and exploring the origin of her life, she came across an old photo of a naked Ama (sea women) diver. The photo deeply inspires her to this day as she continues to explore human nature and considers a world view nurtured by the sea. In 2013, she graduated from a Haenyeo school on Jeju Island, Korea where she learned traditional free diving fishery and began shooting underwater. Since 2015, she has carried out research projects in the Philippines and extended her field of study to maritime Asia. Her first documentary film Crossing Tides was awarded Honorable Mention for a feature-length film at the Tokyo Documentary Film Festival 2019.
In the summer of 2020, Yamauchi was moved by an essay written by Jeon Gisun/Matsuda Motoyoshi entitled 'What Country Am I From?', which prompted her to connect with the author and began their discussions of history, identity, and ingrained mindsets, a connection which continues to this day. As a cultural interpreter, Jeon/Motoyoshi took part in Yamauchi's most recent work, in which she reflected upon her present reality by recounting the history of her family who migrated to Busan as Japanese settlers in colonial Korea under the Japanese rule. This project will be their first full scale collaboration.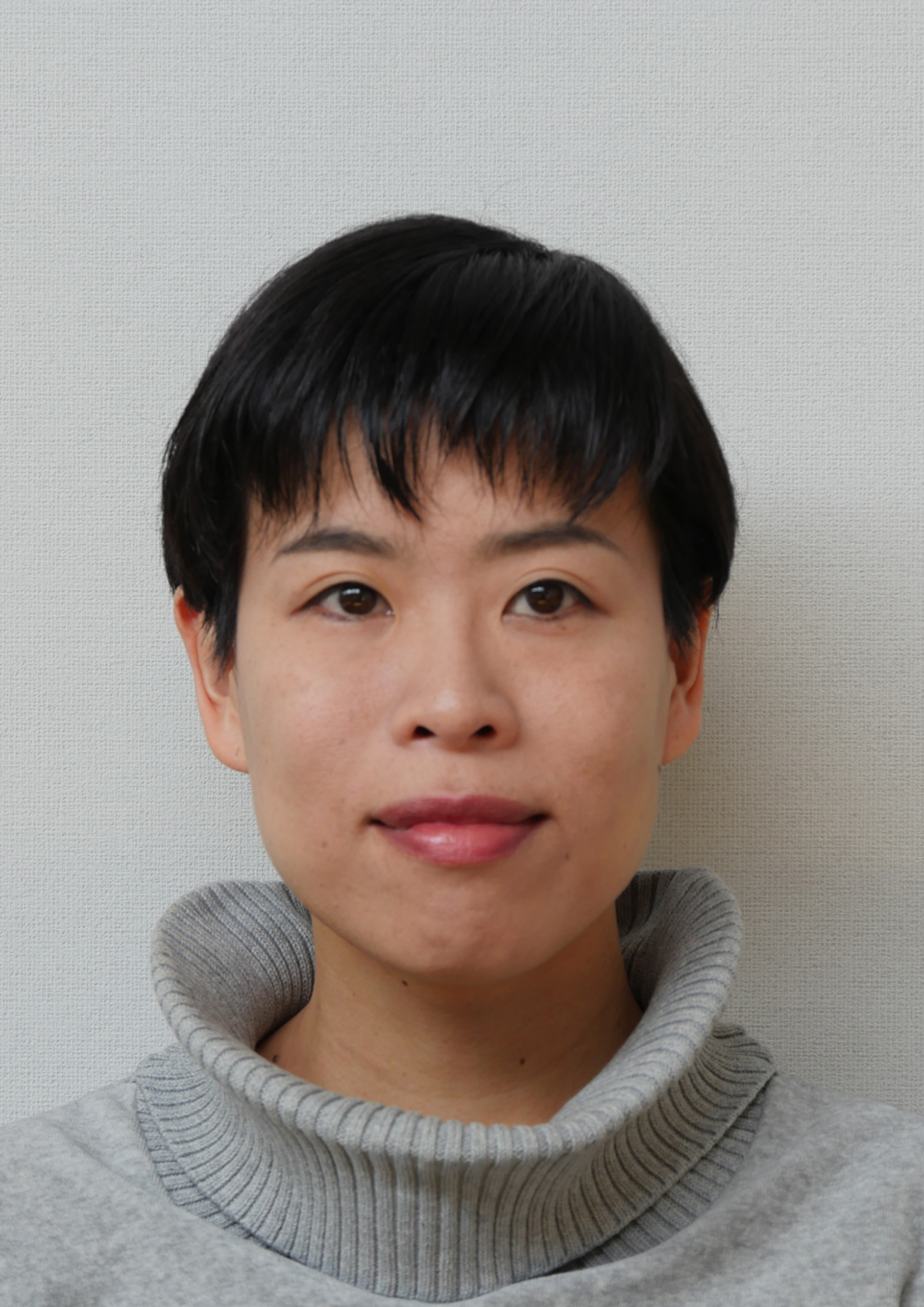 Image courtesy: Yamauchi Terue
Jeon Gisun|Matsuda Motoyoshi
Jeon Gisun/Matsuda Motoyoshi is a cultural translator and earthbag builder currently based mainly in Japan. As the director and coordinator of a team of cultural translators and editors that he established in 2015, he developed a unique cultural approach through co-organising a wide range of projects addressing lifestyle, community, art, food and craftmanship throughout Asia. As a member of 5 mutual aid communities, he continues to expand his living design practices through his characteristic architectural and woodworking techniques.
Born and raised as part of a minority group called Zainichi (a Japanese term referring to ethnic Koreans born in Japan) in a community of about 600,000 people in Japan, Jeon/Motoyoshi was surrounded by multiple identity crises relating to ethnicity, ethnic education, discrimination, politics and the concept of nationality. After coming to the realisation that it was necessary to expand his own consciousness beyond what he was born into to sustain real peace of mind in life, he began experimenting with various lifestyles to develop relationships between individuals that would spontaneously expand regardless of the often ingrained mindset that we are each born into.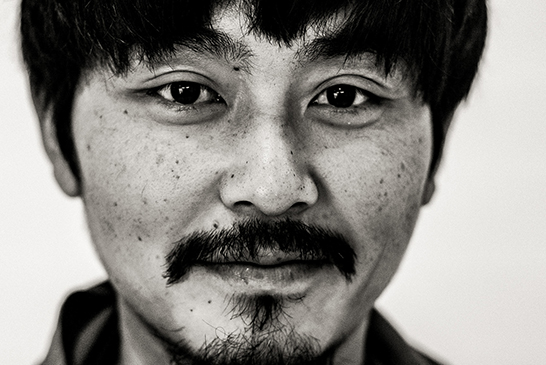 Image courtesy: Jeon Gisun
Luka Yuanyuan Yang
Born in 1989, Beijing, Luka Yuanyuan Yang is a visual artist and filmmaker. She does visual storytelling through film, photography, artist books and performance. Yang received awards internationally from organisations such as Art Power 100 (2019), Asian Cultural Council (2017), Huayu Youth Award (2016), Rencontres d'Arles (2015), Magenta Foundation (2013) and Three Shadows Tierney Fellowship (2012).
Her recent solo exhibitions include Shanghai Low at OCAT, Shanghai (2020), Dalian Mirage at AIKE, Shanghai (2019), Theater of Crossroads at Chinese America Arts Council Gallery 456, New York (2018), Interval at Modern Art Base, Shanghai (2018) and At the Place of Crossed Sights at C-Space, Beijing (2016). In 2018, Yang was the artist-in-residence at Art in General and UnionDocs in New York. In 2019, her first short film Coby and Stephen are in Love, co-directed with Carlo Nasisse, was screened at multiple international film festivals such as Atlanta Film Festival, Camden International Film Festival, Asian American International Film Festival and Women Make Waves. In 2021, the film was featured in The New Yorker.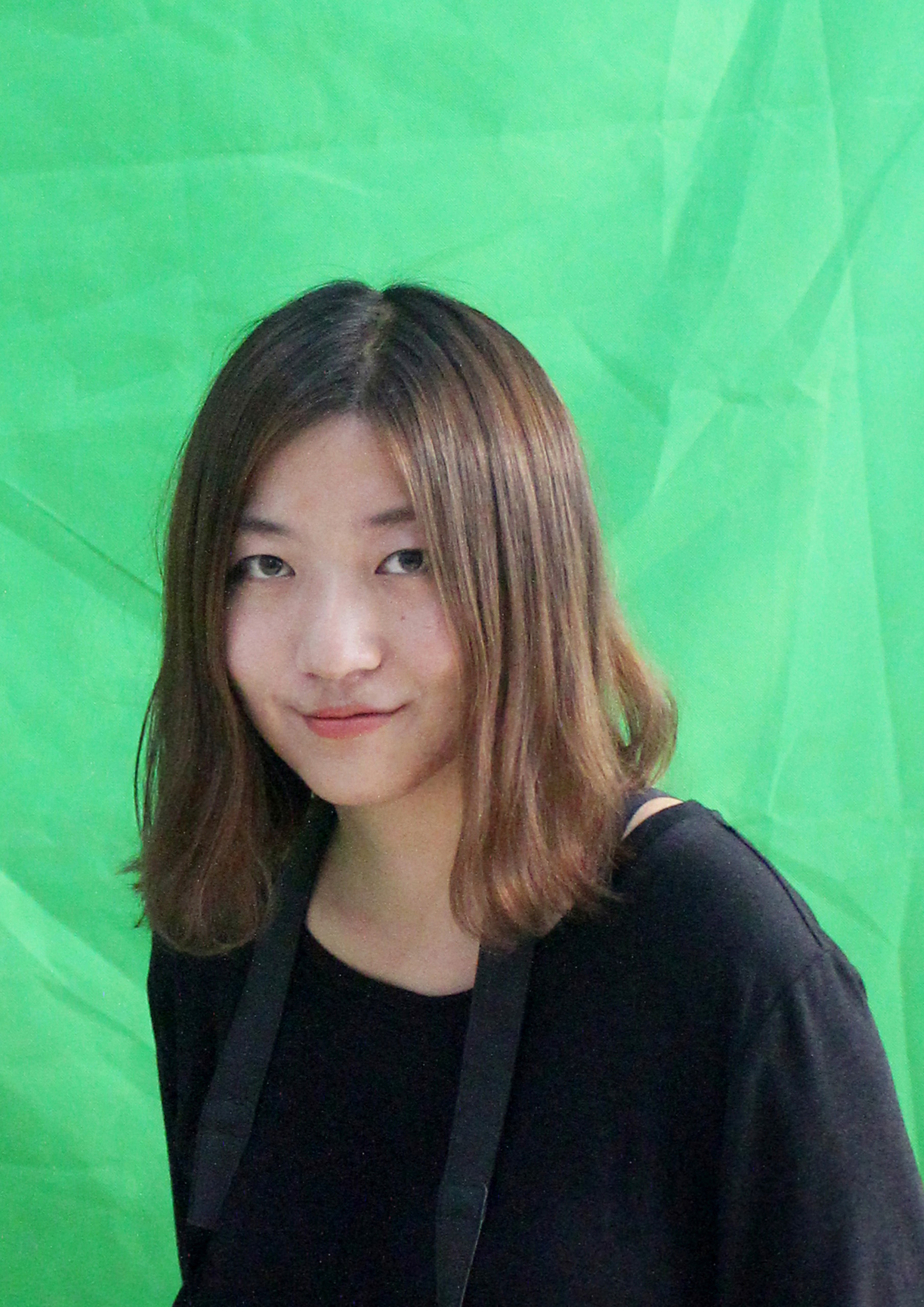 Image courtesy: Yang Yuanyuan