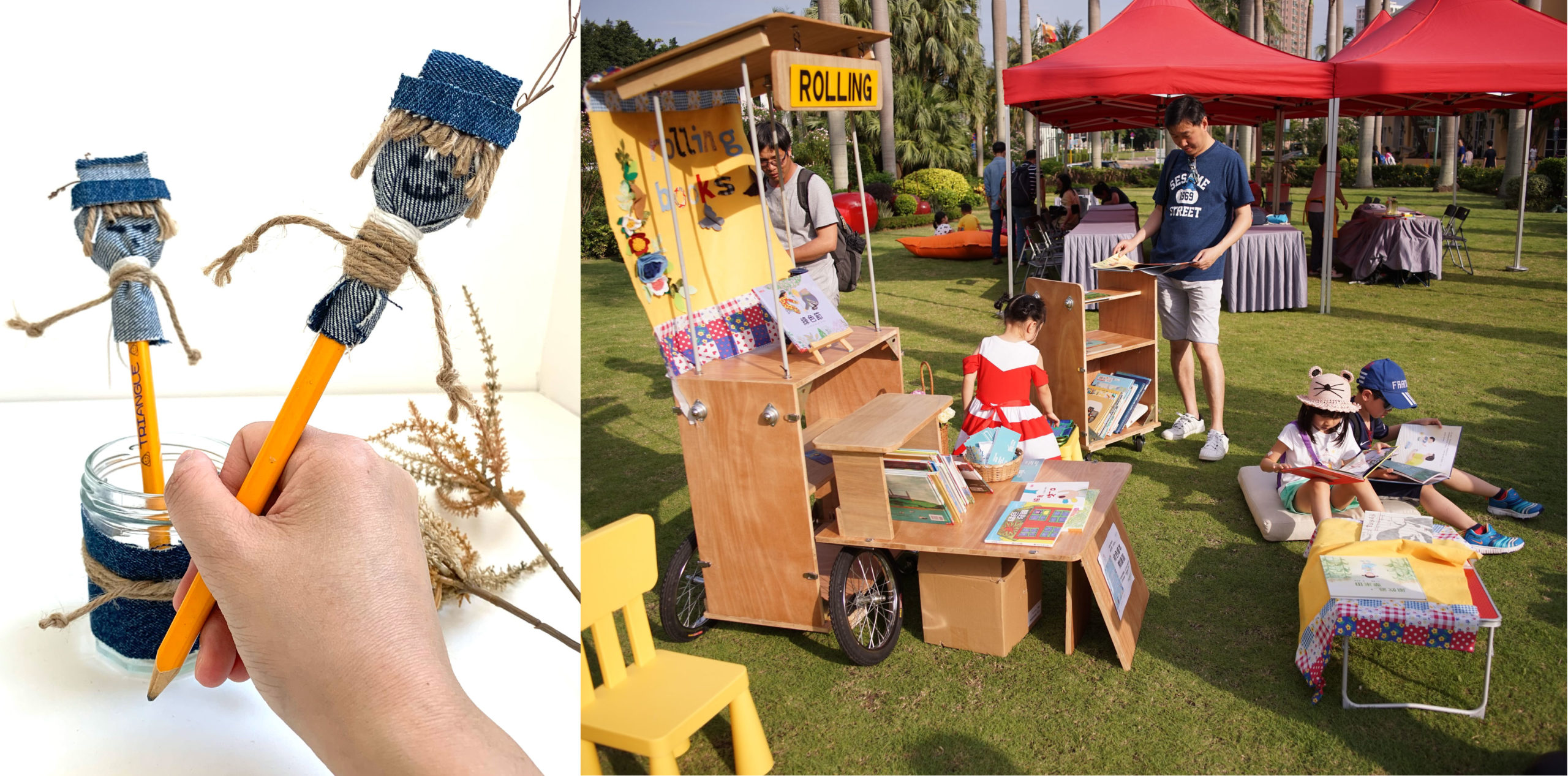 Story of Colour Blue: Family Creative Artmaking Workshop
Indigo dye has a long history in development. Through this storytelling and artmaking workshop, we invite parents and children to appreciate the beauty of blue from a new angle and learn more about the human–nature relationship.
First, through the children picture book Blue , children will learn how to strike a harmonious balance between human and nature and explore our connections with mother nature through their own garments.
Next, we will invite participants to create a scarecrow pencil with fabric scraps sourced from recycled denim. Scarecrows are used around the world by farmers as a symbol of protecting farmland. The workshop aims to promote the importance of nature to mankind and nurture children to be a responsible ambassador to our environment.
Lastly, participants will learn to create a unique pencil case with a recycled bottle and enjoy reading with their handmade stationery. Children can put their scarecrow pencil, complimentary bookmarks and stickers in their pencil case after the workshop.
Experience level: Suitable for children aged 5-12, to be accompanied by one adult
Material needed: Participants need to prepare a cleaned plastic bottle in any size, colour or shape (one bottle per one participating family).
Language: Cantonese
Please refer to Special Arrangements for the latest access and entry requirements.