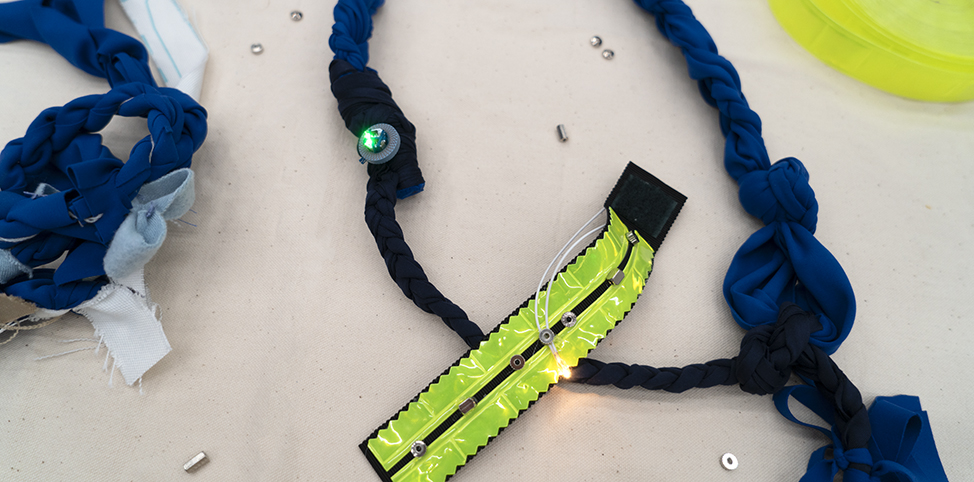 LED Textile Jewellery Making
Learn to make your own interactive jewellery pieces!
Inspired by Spring Programme 2021 Artistic Director Taeyoon Choi's Handmade Computer  and KOBAKANT's electronic wearables, this workshop invites participants to learn how to make jewellery with recycled textiles, yarns, rope and LED lights.
This workshop will be conducted in English and Chinese with informal translation.
Experience: Suitable for all ages, children under the age of 8 must be accompanied by an adult. Some prior sewing or knitting experiences are preferred, but beginners are welcome.
Materials: All materials provided.
Founding Donor
Main Donor
Partner
Programme Co-Organiser
Programme Partner