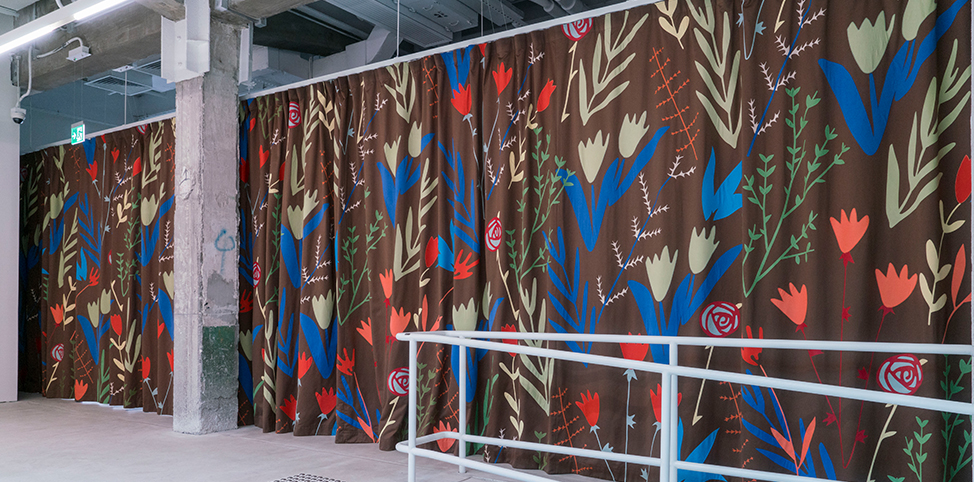 Hau Tei Square by Michael Lin
A new site-specific commissioned work for the CHAT Lounge by Taiwanese artist Michael Lin is unveiled. Lin's works often feature large-scale site-specific interventions which explore ideas of reintroducing ornament into architecture by way of engagement with locality and tradition. By selecting the large curtains in the CHAT lounge that function as a movable wall to be the underlying support structure for his artwork, Lin aims to redirect the audience's attention on to the nature of the architecture and its role within the larger environment as a whole.
Please refer to the Special Visitors' Notes for the latest access and entry requirements.
| | | | |
| --- | --- | --- | --- |
| Partners |   |   |   |
| |   |   |   |