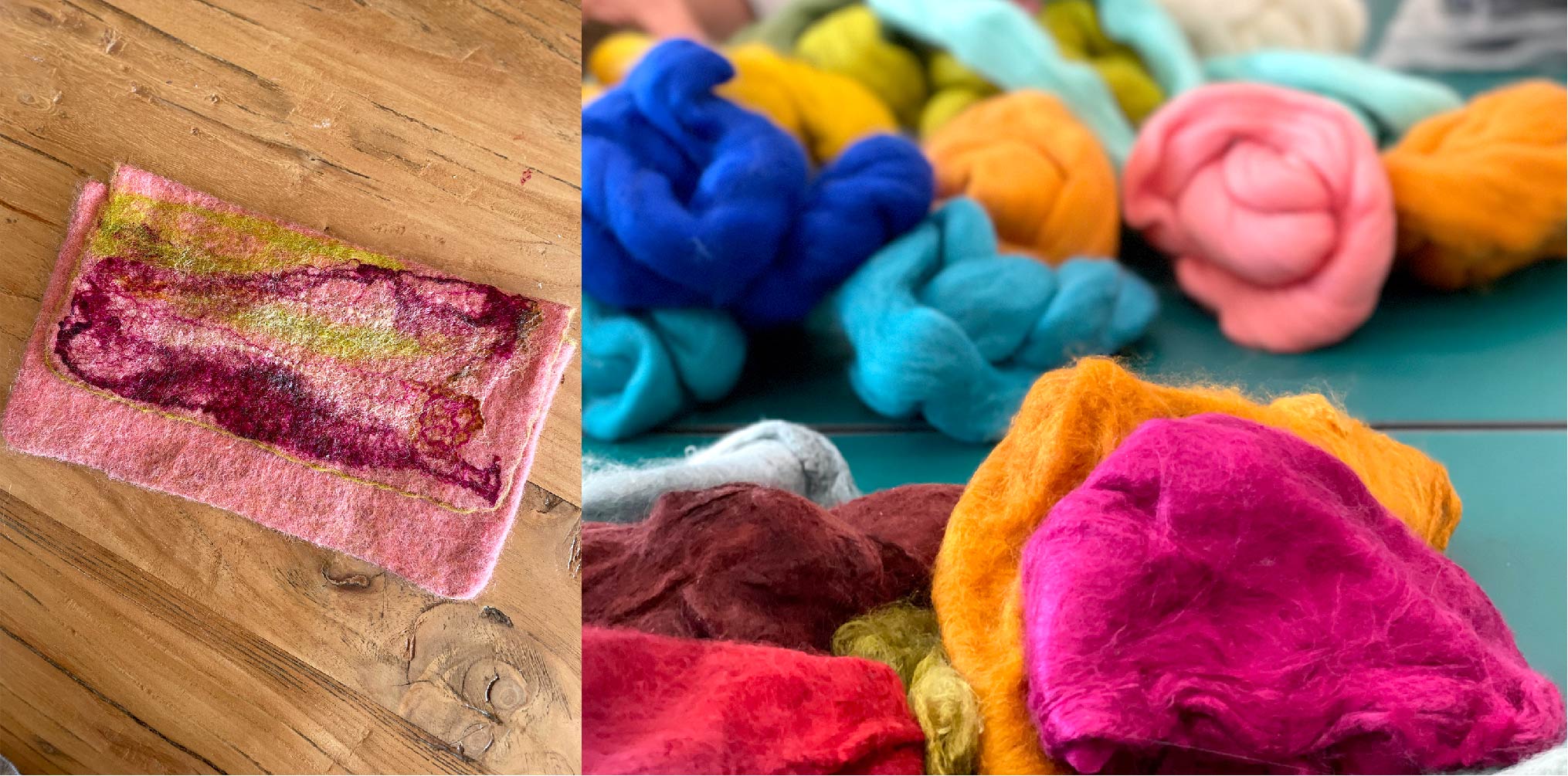 Make Your Own Felted Clutch
Wet felting is one of the oldest textile techniques used throughout human history. It allows wool to be molded, just like clay, to create an exciting range of 3-dimensional shapes and designs. 
Learn the basics of wet felting with felt expert Vivian Hui. This workshop will teach participants the steps to make a colourful clutch to keep your electronic gadgets or glasses. Participants will be able to choose from a large selection of colours and types of wool, including unique silk hankies that add a lustrous sheen and soft texture to your handmade clutch. 
Each participant can custom-make and decide on the final shape and design of their clutch under the tutor's guidance. 
Experience: Suitable for participants aged 8 or above; no prior experience necessary
Materials: All materials provided

Fee (applicable for a single registration): HK$560 per head, 10% off for 3 persons joining together
Language: Cantonese and English
A CHAT Felting Kit (2 felting needles, felt in 2 to 3 colours, a felting cushion) will be available for purchase on the day of the workshop for you to take home at HK$180.
Founding Donor
Main Donor
Supported by
Partner