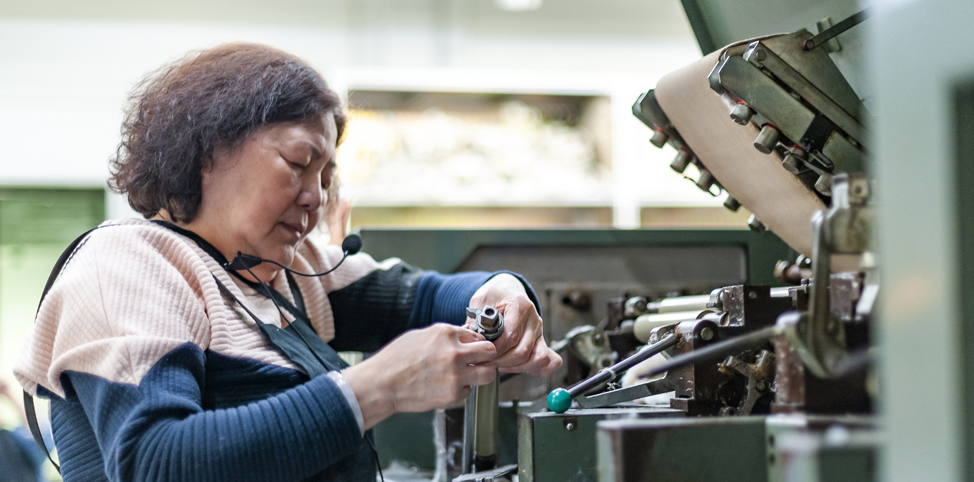 CHERRY Draw Frame Demonstration
Experience CHERRY – the last operating draw frame in Hong Kong – churning her gears at CHAT! The machine demonstration is part of a special highlights tour through the galleries at CHAT.
Leung Fung Yee (Auntie Yee), a retired operator with experience working in various cotton mills including Nan Fung Textile, will stage the demonstration and explain the importance of 'drawing' in the spinning process.
The demonstration is free-of-charge, open to all and conducted in Cantonese or English. Walk-in registration is open to 8 participants and must be completed on-site 15 minutes prior.
Founding Donor
Main Donor
Supported by