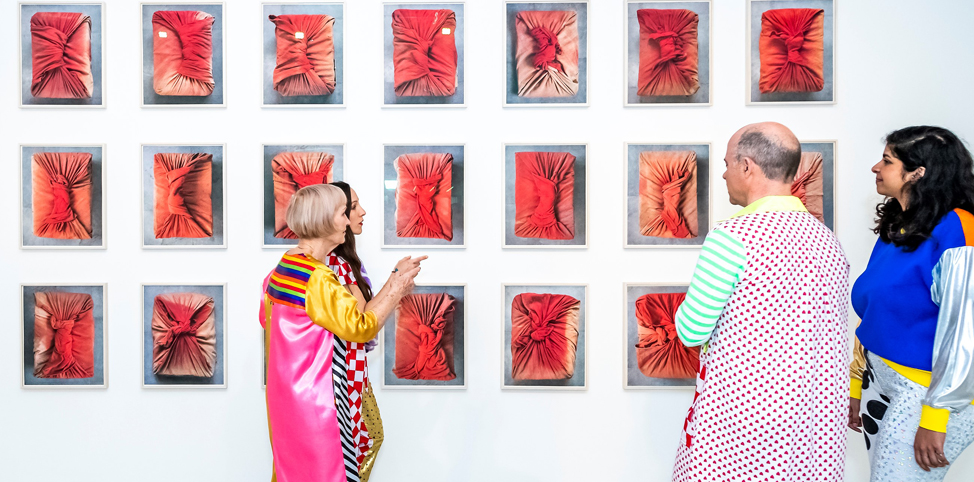 Docent Tour (CHAT Spring Programme 2020)
Join us for a 45-minute guided tour led by a CHAT docent to engage closely with our seasonal and regular exhibitions, as well as converse with fellow visitors. Creative interpretations and constructive debates encouraged; conversations on textile heritage and contemporary arts expected.
Tours are free-of-charge, open to all limited to 8 participants and conducted in Cantonese or English. Walk-in registration is open to 8 participants and must be completed on-site 15 minutes prior.
Thursday and Friday afternoons:
2:30 (Cantonese)
3:30 (English)
4:30 (Cantonese)
5:30 (Cantonese)
Weekend and Public Holiday afternoons*:
2:30 (Cantonese)
3:00 (English)
3:30 (Cantonese)
4:00 (Cantonese)
4:30 (English)
5:30 (Cantonese)
*Tours will be suspended on the following dates for a special tour with CHERRY Draw Frame Demonstration: 5 Apr, 18 Apr, 3 May, 16 May, 7 Jun, 13 Jun
Founding Donor
Main Donor
Supported by