Rebirth Garments (Sky Cubacub)
Sky Cubacub is a non-binary queer and disabled Filipinx artist from Chicago, Illinois. As a multidisciplinary artist and the creator of Rebirth Garments, they are interested in fulfilling the needs for disabled queer life, with an emphasis on joy, making a line of wearables that challenges mainstream beauty standards through centring queer and disabled people of all sizes, ethnicities, and ages. They are the editor of the Radical Visibility Zine , a magazine for queer and disabled people of all ages based on their manifesto. Sky Cubacub was named 2018 Chicagoan of the Year by the Chicago Tribune .
Image courtesy of the artist
Photo: Ryan Burke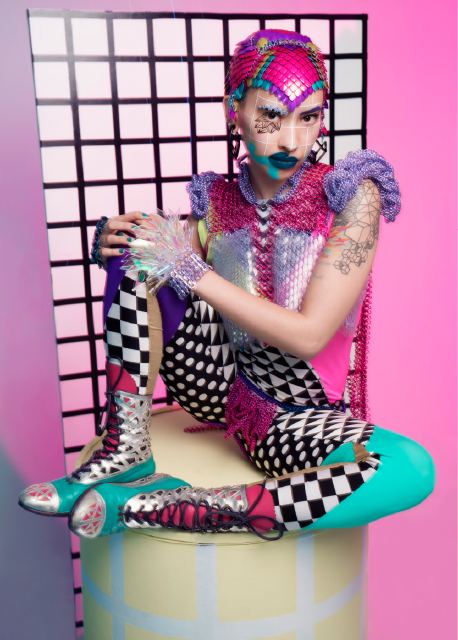 Taeyoon Choi
Taeyoon Choi is an artist and educator based in New York and Seoul. He co-founded School for Poetic Computation in 2013, where he organised classes and taught experimental workshops. He is inspired by the poetics in science, technology, society and human relations. He works with computer programming, drawing and writing, in collaboration with fellow artists and community members. He believes in the intersectionalities of art, activism and education. He works with activists and scholars on disability rights, environmental justice and anti-racism.
He has presented at M+ Museum, Hong Kong (2020), and his projects, participatory workshops, performances and installations has been exhibited at the New Museum (2017), Smithsonian Asian Pacific American Center (2016), Van Alen Institute (2016) and Whitney Museum of American Art (2015) in New York, USA, Los Angeles County Museum of Art in Los Angeles, USA (2014) and more. He participated in Biennale Architettura (2021), Istanbul Design Biennale (2018), Seoul Mediacity Biennale (2016) and Shanghai Biennale (2012). Through his diverse practices, he seeks a sense of gentleness, magnanimity, justice, solidarity and intellectual kinship.
Image courtesy of the artist 
Photo: Joe Swide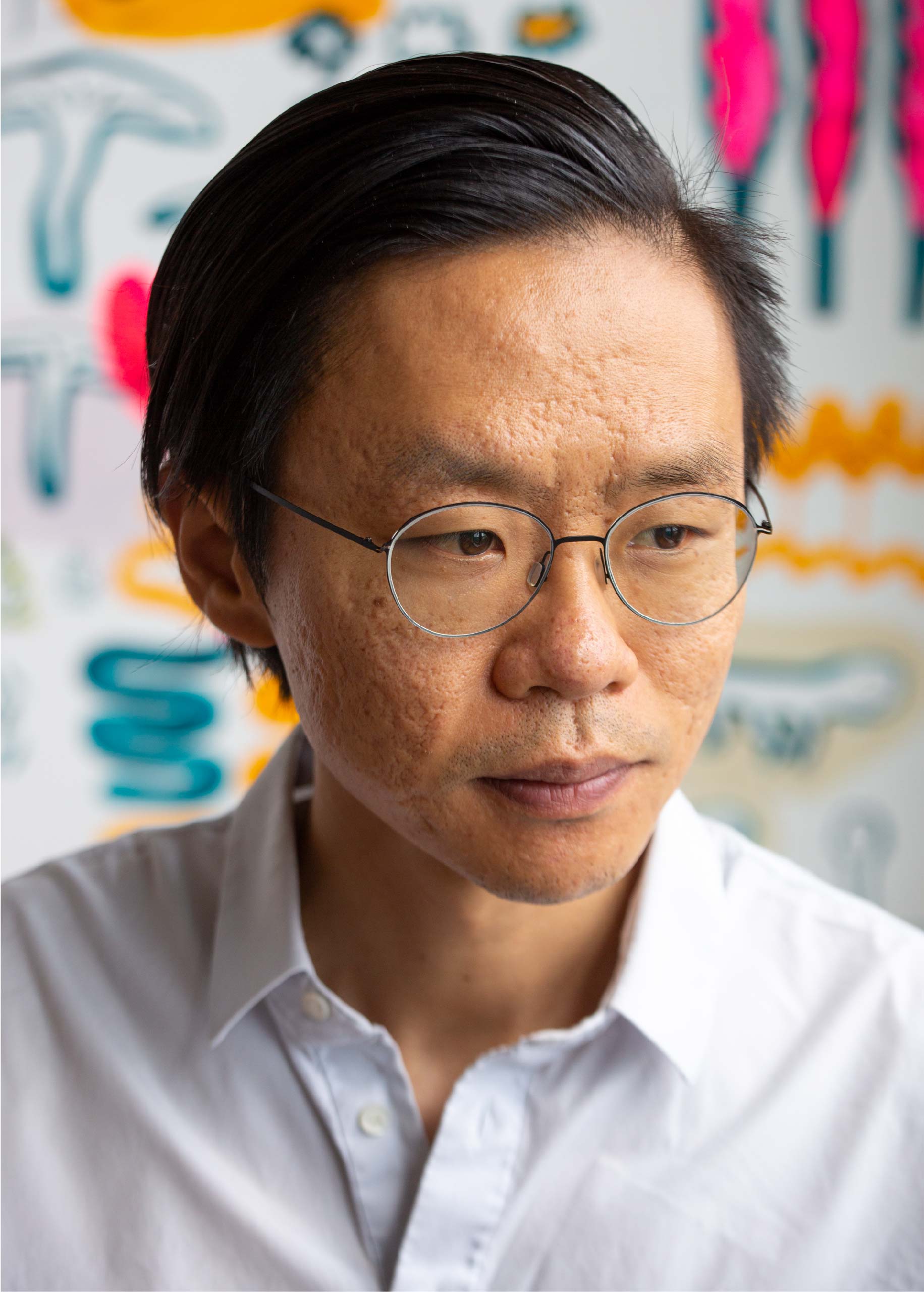 Suhyun Choi
Suhyun Choi is a Korean non-binary third-culture kid. They were born in Hong Kong with Korean parents, lived in South Korea, the Philippines, Canada, and the US. Growing up in different contexts has given them first-hand experiences in understanding the complexity of globalisation, capitalism, colonialism and how the macro affects the micro levels of human ontology and relationships. They are particularly interested in solidarity work amongst BIPOC (especially Queer and Trans) people across borders. Their work in BUFU, a collective they are a co-founder of, has been covered by publications such as the Village Voice, NYLON, Hyperallergic, the Fader  and many more. For BUFU's programming, they have worked with institutions such as the Brooklyn Museum, Queens Museum, New Women Space, the New Museum, Abrons Art Center and School for Poetic Computation. This work has resulted in the YBCA 100 Honoree award that is given to activists and artists such as Tarana Burke, Janelle Monae, Janet Mock and many more. They are a current artist-in-residence at Brooklyn Community Foundation Incubator Project and a past artist-in-residence at Eyebeam, New York. They have been a guest speaker at Art Basel Hong Kong 2018 for Tai Kwun Contemporary's talk titled 'Labor and Privilege' as well as the Metropolitan Museum's 'Career Lab: Art and Activism' in 2017.
Image courtesy of the artist 
Photo: Maya Tanaka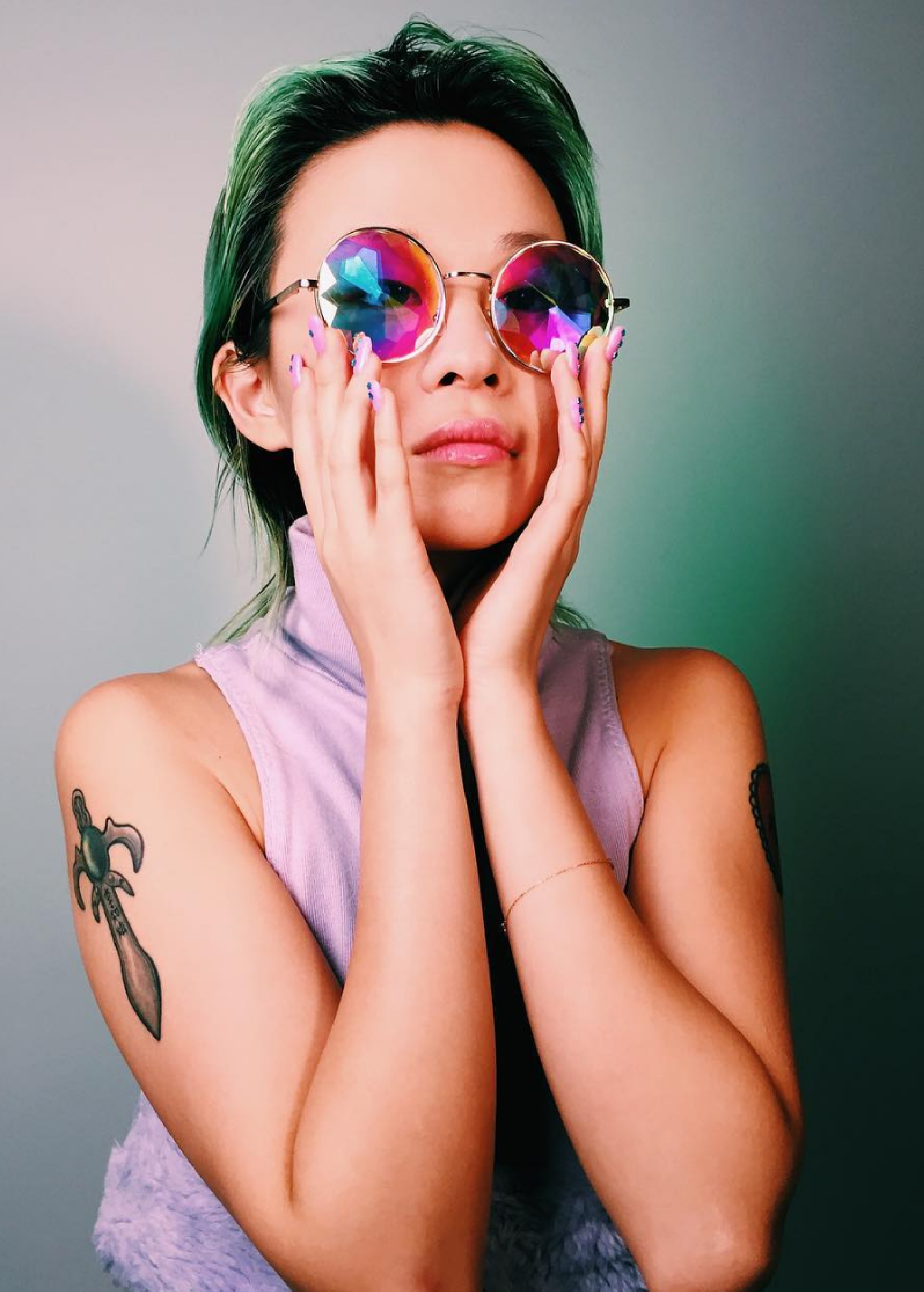 SINSHAN (Shan Hao Xian, Harry)
Out of the crowd, dare to be proud. SINSHAN is the very last generation of colony kid. He completed BA (Hons) Fashion & Textiles Design in PolyU HK and The Swedish School of Textiles.
He is a slasher and entrepreneur in fashion industry and beyond. Enthusiastic in yoga, meditation and Voguing. Occasionally he would drop the beat to the party.
Image courtesy : Jessie Yip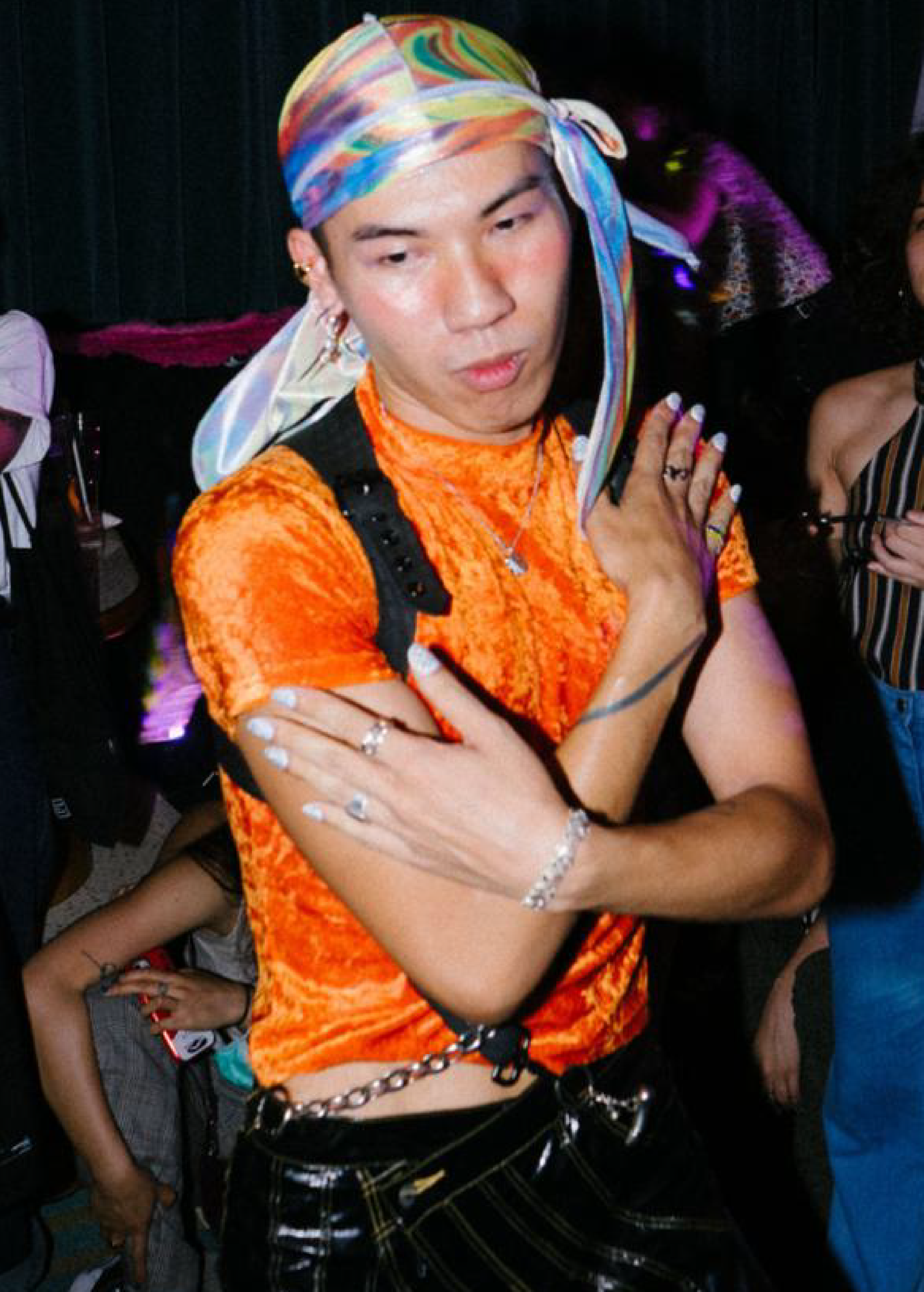 Harmony 'Anne-Marie' Ilunga
Harmony 'Anne-Marie' Ilunga is currently a psychology student, a model and is the co-founder of Learning Together. Having experienced discrimination as a model of colour, she founded Harmony HK, a fashion initiative with the quintessential belief to spotlight local ethnic minority talents and challenge the lack of diversity in Hong Kong.
Image courtesy : John David Dela Peri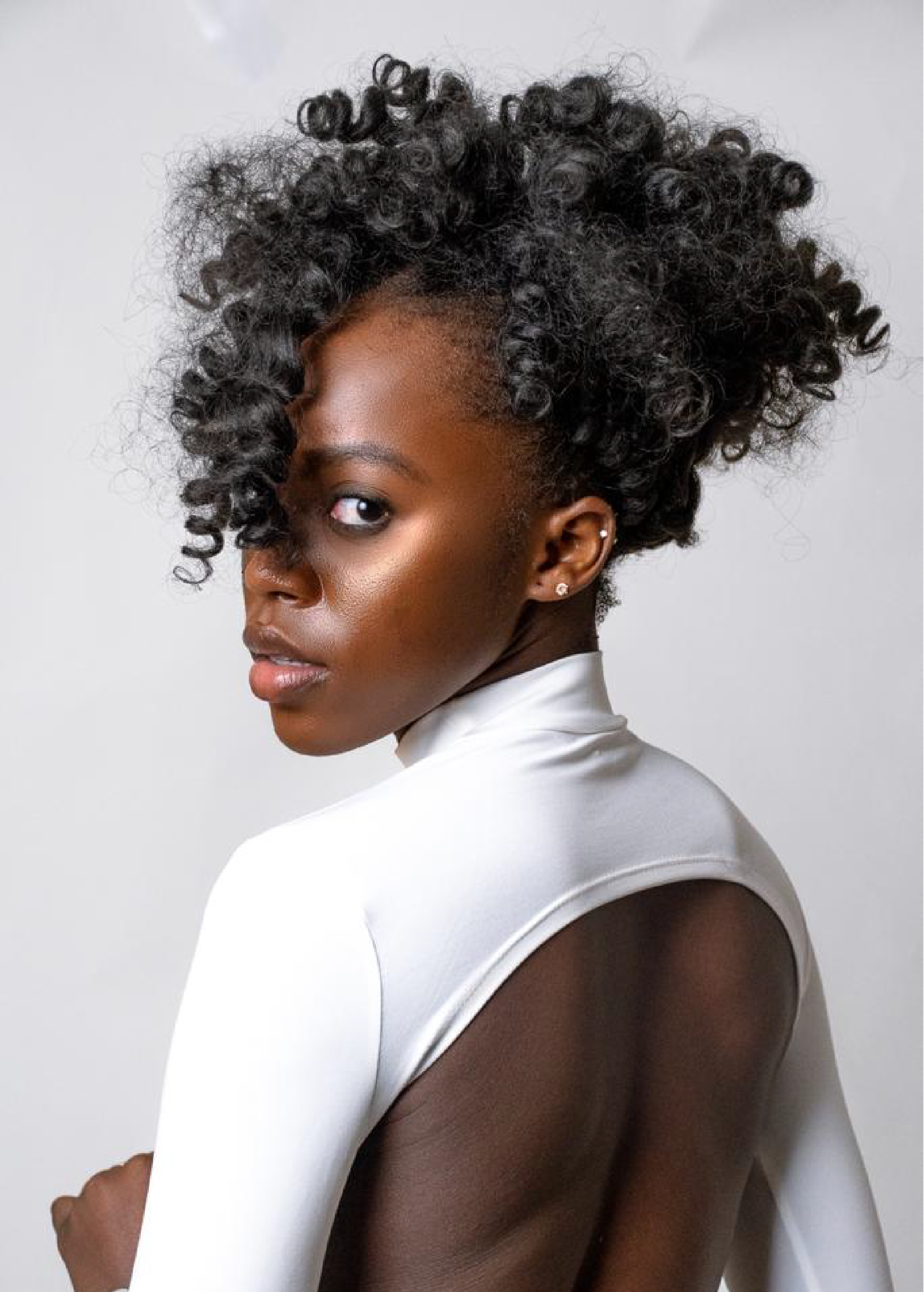 Karen Yiu
Karen Yiu started her career as a registered social worker with a strong interest in art and design. After graduating from London College of Fashion in 2005, she began to explore her passion and creative talent with various projects in the city. She is an accomplished hair and make-up designer with extensive experience in the fashion industry. With over 15 years of experience, Yiu is also an accomplished body painting artist.
Yiu believes that as a makeup artist, one should not only know how to apply makeup, but have what it takes to generate new ideas and create innovative visuals.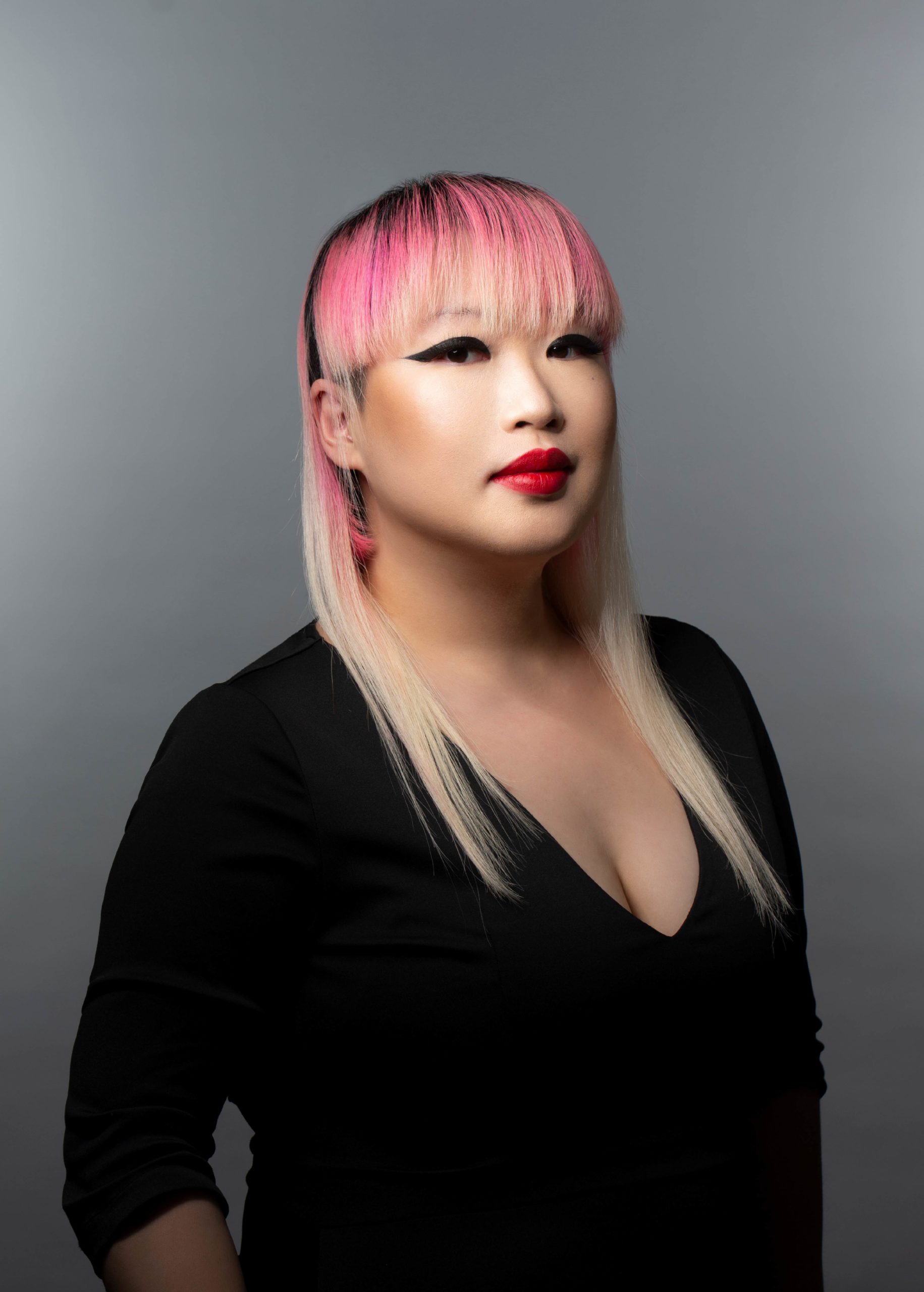 Stephanie Teng
Stephanie Teng is a photographer born and raised in Hong Kong. She received her BA in Psychology with a minor in Fine Arts from Scripps College, California. 
Her work is shaped by her fascination with the human condition – she sees photography as a metaphor for life, an infinite cycle of attempts at self-exploration. By capturing the subconscious vulnerabilities of the psyche and fleeting moments lost to the effluence of life, her creative approach carries a sensitivity to the many instances we may have missed. Often paired with original poetry, there is an underlying intent of empowerment and therapy in her work.
Past solo shows include Solace (2020) at The Wild Lot; A Window Into Tsuen Wan (2020) at The Mills; A Body Of Work (2019) at Eaton HK. Group shows include The Heart Seeker (2020) curated by Storyteller; Wui Gaa [回家](2020) curated by Scentory HK; Hong Kong Perspectives (2017) curated by Bamboo Scenes. Her work has also been featured by iWeigh (UK), Shado Mag (UK), The Culturist, PhotogStory, City Magazine, Ariana Life and Madame Figaro HK.